When individuals suffer serious injuries, they deserve to feel safe—financially, physically, and legally. Every state in America has laws in place that allow people to pursue justice after they were hurt because of someone else's negligence or recklessness.
So, if you've experienced a brainstem injury, you may have several legal paths forward. Many brainstem injury survivors successfully pursue compensation for medical bills, treatment costs, and other expenses associated with their accidents.
Some opt to take other avenues, but a legal professional can help you learn about and decide between the options available to you. It is important to remember these core ideas, though:
Brainstem injuries can have lasting impacts on vital functions.
Brain damage is often caused by others' negligence and recklessness.
A traumatic brain injury lawyer can advocate for you and fight for the compensation that you deserve.
What Is the Brainstem
What does the brainstem do?
Our brainstems regulate respiratory and cardiac functions in our bodies. They're at the base of our brain and control vital functions, like:
Breathing
Heart rate
Blood pressure
What is the function of the brainstem?
The brainstem also acts as a vehicle for sensory information. It plays an important role in regulating our sleep cycles and consciousness.
Where is the brainstem?
The brainstem is located in the posterior section of the brain, at the top of the spinal cord. It's adjoined to the spinal cord. Nerve connections from our motor and sensory systems pass through our brainstems to communicate with the peripheral nervous system.
The brainstem has three sections.
Three sections make up the brainstem:
The medulla oblongata: This is the lower half of the brainstem; it regulates involuntary functions that happen automatically (like breathing and blood pressure) and also contains the control centers for reflexes like vomiting
The pons: Nuclei in the pons are associated with hearing, taste, facial expressions, sleep, bladder control, and more
The midbrain: Associated with alertness, temperature regulations, motor control, etc.
Any of these three segments of the brainstem can sustain damage. Usually, the exact symptoms someone displays have to do with which exact part of the brainstem received damage, but unless you're a doctor, your primary concern in the event of any brainstem injury should be finding a medical professional.
Common Causes of Brainstem Injuries
How is the brainstem injured?
Unfortunately, the brainstem isn't hard to damage. You probably won't get a brainstem injury going about daily activities, but an accident or mistake is all it takes to put someone at risk.
Some common causes of brainstem injuries include:
Pedestrian accidents
Motorcycle accidents
Bicycle accidents
Truck accidents: In 2017, Trucking fatalities were at their highest frequency in more than 25 years. Thousands of people are killed in truck accidents every year, and many more are injured.
Bus accidents
Public transportation accidents
Workplace accidents: If you were injured in a workplace accident, you should also speak to a qualified legal professional about workers' compensation and workers' rights.
Slip and fall accidents
Construction accidents: Construction sites are very frequently the location of accidents; they're dangerous and not always well-monitored.
Premises liability accidents
Sports injuries
Violence: Sometimes, people are violent towards one another, and assault can and does lead to brainstem injuries.
Other personal injury accidents
If you have questions about the accident that caused your brainstem injury, don't hesitate to reach out to a lawyer that can help you understand your situation and answer questions about the legalities of your circumstances.
Brainstem Injury Symptoms
What are the symptoms of a brainstem injury?
Because the brainstem plays such a central role in how messages are transmitted through our bodies from our brains, it's usually easy to see some signs of injury if someone's brainstem is damaged.
Some common symptoms of brainstem injuries include:
Slurred speech
Headache (especially a persistent headache)
Difficulty controlling or inability to control movement
Diminished motor function
Balance problems
Dizziness
Insomnia
Nausea, vomiting
Difficulty coughing, gagging, eating, drinking, or swallowing
Abnormal breathing patterns
Difficulty breathing, shortness of breath
Impaired vision
Paralysis
Loss of consciousness
Blood in the ears
If you believe that you or someone you love has experienced a brain injury, it's important to seek medical attention immediately.
Legal Recovery Is Possible
Your legal options after a brainstem injury
If the base of your head is hit or experienced trauma, your brainstem could be seriously injured. Brainstems are small, but even so, many people experience disability or the disruption of bodily functions after a brainstem injury.
If you experienced a brainstem injury, a traumatic brain injury lawyer can help support your wellbeing if you face consequences like:
Problems with your memory
Trouble staying focused or concentrated
Abnormal energy patterns
Difficulties in balancing, walking, etc.
Loss of strength
Loss of sex drive
Cognitive issues
A traumatic brain injury lawyer may help you with almost any aspect of life after a brainstem injury, including:
Receiving payment for time off of work
Returning to work
Receiving compensation for your medical bills
Obtaining required documents
Speaking with insurance companies
Most people choose to take legal action because they realize they shouldn't be held responsible for the ramifications of accidents caused by other people. If you pursue a case, you could recover all of the costs associated with your injury.
Physical Recovery From a Brainstem Injury
Brainstem injury recovery
Often, recovering from a brainstem injury is a two-step process. The first step typically takes place in a specialized facility or a hospital that's equipped to treat the injury.
Physical recovery after a brainstem injury looks different for every TBI survivor. Sometimes, the process is very long and difficult. Rehabilitation may prove demanding or could be relatively simple; each injury demands its own treatment plan.
Brainstem injury recovery in the hospital (or in a specialized facility)
Usually, the initial phase of brainstem injury recovery takes place in a hospital or a specialized facility.
Brainstem injury recovery at home
The second part of brainstem injury recovery can usually take place in-home, but sometimes needs to occur in an extended-care nursing facility. Many brainstem injury survivors pursue vocational training to help them regain employment.
Lots of brainstem injuries necessitate additional assistance throughout a survivor's recovery. This is very normal. It's also common for people to collect a lot of medical expenses related to caring for and treating such injuries. This is where a qualified traumatic brain injury attorney may help.
Recovery After A Brainstem Injury: What Can I Recover Legally? How Do I Return to Life?
The medical costs someone can recover after a brainstem injury are fairly expansive. Some of the categories are listed below.
Medical Costs
There's no guarantee that you will recoup all of these expenses (since every case is so different), but, depending on your circumstances, you may be eligible to collect damages for:
Emergency transportation
Trauma care
Hospitalization
Doctor visits
Medication
Physical therapy
Outpatient treatment
Projected medical costs
You can also request compensation for at-home expenses to accommodate newly-acquired disabilities or for long-term nursing care.
Lost Wages or Diminished Earning Capacity
If a brainstem injury leaves you unable to work, you can work with an attorney to pursue compensation for lost income. Accidents or brainstem injuries can permanently alter some people's ability to earn a living. If this happens to you, you can try to obtain additional damages for diminished earning capacity.
Wages aren't the only form of workplace pay or compensation that you can recover
You can also ask your lawyer about pursuing compensation for other workplace benefits you've missed due to your brainstem injury
Loss of Enjoyment of Life
If you've experienced a brainstem injury that's impaired your ability to enjoy and live your life, you can pursue specific damages to account for your experience. Loss of enjoyment of life damages are some of the most commonly-pursued after brainstem injuries.
Many individuals who have survived brainstem injuries do live with symptoms that directly impact their quality of life.
Property Damage
Sometimes, incidents that lead to brainstem injuries also lead to property damage. A car accident or similar situation serves as a good example. People who suffer brainstem injuries under these circumstances can also pursue compensation for property damage while they pursue compensation for their injuries from the negligent or reckless party.
Pain and Suffering
A brainstem injury has the potential to be very painful. Brainstem injury survivors who face exceptional physical pain as a result of their experiences can request pain and suffering damages.
No amount of money can ever make up for the experience of receiving and living after an injury. These damages exist to help account for some of what you've experienced.
Wrongful Death
If you've lost somebody you love due to a brainstem injury, you can still pursue justice in their name. Wrongful death lawsuits allow decedent's loved ones to bring cases after an injury causes someone to be killed. Most traumatic brain injury lawyers also represent clients in wrongful death cases, but be sure to ask about wrongful death right away when you meet with attorneys.
How Much Does a Traumatic Brain Injury Lawyer Cost?
No reputable traumatic brain injury lawyer will charge you directly to take your case. They work on a contingency fee basis, which means you don't owe anything unless your case wins or settles. Most will also offer free initial consultations so you can decide whether you've found the right lawyer for you, and the attorney can decide if you have a case.
Don't worry about the cost. Consult a seasoned legal professional who can help give you individualized advice. Work With a Lawyer Soon After Your Brainstem Injury as Possible
Why retain a lawyer after a brainstem injury?
Sometimes, it's impossible to avoid suffering a brainstem injury. Even if you follow safety guidelines according to whatever you're doing, you still face risk due to potentially negligent or reckless individuals.
It's a good idea to at least consult an attorney after your brainstem injury. You don't need to commit to work together, but you can get an understanding of your legal rights and hear another perspective about your circumstances.
The key is to select an attorney you think you'll be comfortable with and meet with them as soon as time allows. You don't need to pressure yourself (the last thing you should do after an injury is worry about one extra thing), but you should try to find someone you trust before too long.
Here's why finding a trusted professional can be so important:
Traumatic brain injury cases may take time to settle because of missteps made early on in the legal process or because of the complex nature of what happened to someone; if you work with a traumatic brain injury lawyer early, you can avoid mistakes early on.
There are rules about how long after an injury you can pursue compensation; if you already know you want to do some legal work, it's better to start sooner rather than later.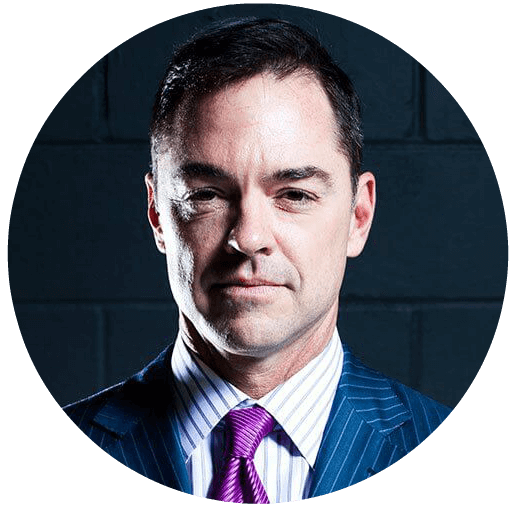 Legal representation can help make the difference between more money and time down the drain or a successful effort to obtain justice. When in doubt, you should always ask a qualified legal professional about the options available to you.
Your attorney will help determine and prove the causes of your accident and identify all of the parties responsible for your injuries. Ideally, your attorney will ensure that your rights are protected and maximize your compensation.
If you or a loved one has suffered a brain stem injury due to the negligent actions or inactions of another individual, reach out to an experienced traumatic brain injury attorney to discuss the details of your case and determine your eligibility to file a claim.
---
Gomez Trial Attorneys
655 West Broadway, Suite 1700
San Diego, CA 92101
Phone: (619)-237-3490