No one ever wants to utter the phrase, "my dog knocked someone over." However, Man's Best Friend can sometimes cause serious injuries when you least expect it. This is especially true when an enthusiastic and otherwise friendly dog knocks someone to the ground.
Just like with any fall, these accidents can result in bodily injury. If your dog jumped on someone and knocked them over, you could face liability for their medical bills and other damages. It is important to understand that your liability in these cases is different compared to situations where your dog has bitten someone. A personal injury lawyer could provide guidance on pursuing compensation in these situations.
Dog Attacks and Negligence
When you are a pet owner, you have a responsibility not only to the dog but also to those who come into contact with the animal. This is true when your dog is in public, but it is also the case on your private property when you have invited guests over.
If your dog knocks someone to the ground, you could be sued if the accident resulted in their injuries. According to the law, these cases are treated like most other personal injury cases in that the negligence standard applies.
Proving Negligence in California
The negligence standard is the same whether an injury victim is seeking compensation following a dog attack or a car accident. There must be evidence that the defendant acted negligently in allowing the dog-related accident to occur. This generally involves some type of careless, reckless, or intentional act.
In total, there are four elements of negligence. In order for the injured party to successfully pursue legal action against a dog owner, they must establish all four of these elements. Failing to prove even one of them will result in an unsuccessful injury case. The elements are:
Duty of Care. First, an injured party must show a dog owner owed them a duty of care. This usually involves showing that the owner brought the dog onto public property or invited the injured party to their private residence where the dog is present. In these situations, a dog owner has an obligation to those who come into contact with their animal.
Breach. Once the duty of care is established, the next step is to show that the duty of care has been breached. This could involve allowing a dog to roam freely in violation of local leash laws.
Causation. Causation is the third element of negligence, and it involves a link between the breached duty of care and damages. A dog owner is only liable for the damages a person sustained due to the actions of their dog.
Damages. A dog owner is only liable if the person knocked to the ground suffered damages. This includes sustaining physical injuries that result in pain or require medical care. The dog owner could even be liable for any personal property that was damaged in the incident.
Possible Defenses for the Dog Owner
There are numerous possible defenses available to a dog owner in a personal injury case. Given that this specific situation requires the negligence standard, many of these defenses are similar to those in most personal injury cases.
You should never assume a specific defense applies in your situation. When you work with our firm, our experienced attorneys can advise you on the legal issues that might impact your case.
Assuming Risk
One possible defense strategy for a dog owner is to argue that the injured party assumed the risk of injury before they were knocked to the ground. This can happen when a trained professional like a groomer or dog walker takes possession of an animal.
Assumption of risk could also come into play if a dog was taunted. A person that antagonizes or provokes an animal might not be entitled to financial compensation if they are knocked to the ground and injured.
Lack of Negligence
A dog owner is only liable for the injuries their animal causes if the owner acted negligently. If all of the elements of negligence are not met by the plaintiff, the dog owner could prevail in court.
Trespassing
A common defense in cases involving dog attacks involves allegations of trespassing. Remember: Dog owners are only liable for the injuries their pets cause if the incident occurred in public or on private property where the injured party had a right to be. A trespasser on your private property does not qualify.
Are Bite Injuries Different?
A dog owner could be liable for an injury that occurs when their dog bites another person. However, the legal process related to dog bites is very different compared to incidents where a person is hurt when a dog knocks them over. The negligence standard that applies to other types of dog attacks does not apply when a dog bites another party. A dog bite injury lawyer from our firm could pursue compensation under either circumstance.
In California, dog owners face what is known as a strict liability standard when it comes to dog bites. That means it is possible to successfully sue a dog owner for an injury without the need to establish that you were negligent. For these cases to be successful, the injured party would only need to prove two things:
They were bitten by your dog, and
They were bitten in a public place or somewhere they had the right to be
Often, it is easier to secure compensation from a dog owner in these cases due to the lower burden of proof. However, there are defenses that apply to these cases as well.
Talk to Attorney About Your Injuries
If you require legal counsel following an injury, the Gomez Trial Attorneys are ready to help. Our team understands what it takes to hold negligent pet owners accountable, and we look forward to helping you understand your legal options.
Do not put your claim at risk by acting as your own attorney. Contact us as soon as possible for a free consultation.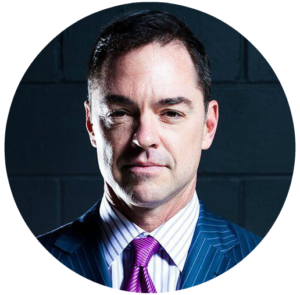 John Gomez
John Gomez founded the firm alone in 2005. Today, John acts as President and Lead Trial Attorney. He has been voted by his peers as a top ten San Diego litigator in three separate fields: Personal Injury, Insurance and Corporate Litigation. Since 2000, he has recovered over $800 million in settlements and verdicts for his clients with more than 160 separate recoveries of one million dollars or more. A prolific trial lawyer, John has tried to jury verdict more than 60 separate cases.