California Personal Injury Lawyer
California Personal Injury Lawyer
One minute you were healthy, active, working hard, and taking care of your family. The next minute you were injured due to someone else's negligence. Accidents can happen that quickly, but the consequences of them—including pain, emotional distress, and financial burdens—can last a lifetime.
If you were injured in an accident, our experienced California personal injury lawyers can help you understand the legal resources available to you.
Table of Contents
1 Our Results
2 What Is Personal Injury?
3 What Damages Can a Personal Injury Claim Include?
4 What Does a Personal Injury Lawyer Do?
5 Let Our California Personal Injury Attorneys Help You
Our Results
Our results have garnered awards and national recognition, including Trial Lawyer of the Year awards in 2006, 2008, and 2010. Our founder, John Gomez, is a Yale alumnus whom Super Lawyers rated the number one attorney in San Diego for 2015 and 2016.
While this is not an exhaustive list, some of our case results include:
$106,000,000 jury verdict in a wrongful death case
$105,000,000 jury verdict in a case involving medical fraud
$30,000,000 settlement in a product liability case involving defective hip implants
$13,500,000 jury verdict in a case involving brain injury due to an auto accident
$12,300,000 jury verdict in a brain injury case
$1,400,000 in a settlement for a case involving respiratory problems due to toxic exposure
$7,500,000 jury verdict in a slip and fall case
$7,000,000 jury verdict in a wrongful death case
$6,500,000 jury verdict in a burn injury case
$5,750,000 settlement in a brain injury case
$5,000,000 settlement in a bicycle accident case
$1,700,000 jury verdict in a case involving an auto/pedestrian accident
While every case is unique and past results are no guarantee of future outcomes, if you or a loved one were seriously injured in any type of accident due to someone else's negligence, we'd like to hear about your case and answer your questions.
What Is Personal Injury?
Personal injury is a legal term used to describe the damages that one incurs due to an accident caused by negligence. California's Code of Civil Procedure indicates that the term applies to both physical injuries incurred in the accident as well as property damage. Generally speaking, however, a personal injury claim primarily involves physical injuries that have caused the victim pain and distress and have required medical treatment and other expenses.
Often, the first step for recovering damages after an accident is to file a third-party claim with the at-fault party's insurance company, if possible. The insurance company then investigates the claim, evaluates the damages you're seeking, and either denies a claim or offers a settlement.
Unfortunately, the objective of an insurance company is often contrary to the objective of an injured victim. The insurance company is in the business to make money, which means avoiding paying those who were injured by their policyholders.
Typically, the settlement offered fails to take into consideration all of the damages that the victim incurred and will continue to incur, including the need for medical care and other services far into the future. However, California law provides another avenue through which accident victims can seek compensation for the damages they've suffered: the personal injury lawsuit.
As explained by the American Bar Association, a personal injury lawsuit is based on liability and damages. Liability is established by proving that the defendant's negligence caused the plaintiff's injuries and the resultant expenses (known as damages). Proving negligence is a three-step process that involves showing:
The defendant owed the plaintiff the duty of care. This duty of care depends on the action that took place when the accident occurred. For example, in a car accident case, the defendant has a duty of care to operate the vehicle in a safe and lawful manner.
There was a breach of this duty of care. Using the above scenario of a car accident case, the breach would be operating the vehicle in an unsafe or illegal manner.
The defendant's breach of duty resulted in injuries to the plaintiff, which incurred expenses.
What Damages Can a Personal Injury Claim Include?
Damages refers to the monetary award that a plaintiff can recover as a result of a personal injury case. California law can award three types of damages in personal injury claims: special damages, also known as economic damages; general damages, which are also called non-economic damages; and punitive damages. Here is a look at each of the three damage types, and some of the expenses that fall into each category.
Special Damages
These are awarded for out-of-pocket expenses such as:
Past and future expenses for medical treatment of injuries
Wage loss, loss of future earning capacity, and loss of job opportunities
The cost of repairing or replacing damaged property, such as the plaintiff's vehicle that was damaged in an accident
The cost of hiring someone to perform household chores that the plaintiff can no longer perform because of the injuries
General Damages
General damages are also known as pain and suffering damages. This category involves compensation for the psychological and emotional injuries that resulted from the injury. Some examples of general damages include:
Physical pain and suffering
Emotional distress
Permanent disability
Lost enjoyment of life
Loss of consortium or companionship, a damage awarded for family members who are dealing with the plaintiff's permanent injuries, and the changes in their relationship with the plaintiff because of the disability
Punitive Damages
Punitive damages are meant to punish the defendant for particularly egregious, reckless, or intentional actions. To obtain punitive damages in a personal injury case, California requires plaintiffs to prove that the defendant's actions resulted from:
Malice: Conduct that was either intended to injure the plaintiff or was carried on with willful and conscious disregard for the safety and rights of others.
Oppression: Conduct that subjected the plaintiff to cruel and unjust hardship
Fraud: Conduct that was performed under intentional misrepresentation, deceit, or concealment of facts to deprive the plaintiff of property, legal rights, or that otherwise caused injury.
The jury determines the amount of punitive damages and bases its award on how bad the defendant's conduct was, how severe the plaintiff's injuries are, and whether the amount is sufficient to punish the defendant and discourage similar conduct in the future.
Types of Personal Injury Claims
One can become seriously and permanently injured in many ways. We have experience handling the cases of clients that fall into the following practice areas, among others:
Brain injury: One of the most difficult injuries that a person can suffer, brain injuries can result in permanent damage and lifelong disabilities that affect every facet of the person's life, as well as the lives of the loved ones who care for them. This includes the damage suffered by athletes like football players. New technology is providing a clearer picture of the brain damage suffered by NFL players and the lifetime of consequences they face as a result.
Defective drug cases: These are actions taken against the manufacturers and distributors of drugs that failed to perform as advertised or caused injury due to unmentioned side effects.
Aviation accidents: Injuries caused by pilots, airliners, the manufacturers of airplane parts, maintenance personnel, the suppliers of components that may have malfunctioned on the aircraft, or any other individual or entity whose actions led to the accident.
Birth injuries: A form of medical negligence, birth injuries occur during or around the time of birth and can result in serious disabilities such as cerebral palsy, Erb's palsy, or brain hemorrhage.
Bicycle accidents: Bicycles are a fun and economical mode of travel. However, a cycling accident can injure the brain, bones, spinal cord, and other body parts.
Car accidents: Collisions can cause serious problems—30 percent of motor vehicle accidents result in an injury or fatality.
Defective products: When a product is not designed or manufactured properly, it can cause serious injuries to the consumers who use it.
Burn injury
Dog bites
Food poisoning
Motorcycle accidents: With less stability than a four-wheeled vehicle and a lack of protective devices such as seatbelts and airbags, motorcycle accidents can result in death or severe injury.
Nursing home abuse: We entrust others with the care of our elderly and vulnerable loved ones. Sometimes, however, the very people we trust are the ones who cause harm.
Premises liability: Property owners have a duty to keep their property clear of obstacles and conditions that may harm visitors.
Sexual abuse
Spinal cord injury: This injury is always serious, and the results may include complete loss of function and sensation below the injury site.
Train accidents
Workplace accidents
Wrongful death: When a person dies as the result of another's negligence, family members may recover compensation.
What Does a Personal Injury Lawyer Do?
The television and movie portrayal of lawyers would leave one to believe that the only thing they do is argue cases in court. While litigation is certainly a part of the services a personal injury lawyer may provide, your personal injury lawyer may perform other important tasks for you, including:
Establishing a value to your case based on the expenses you've incurred, expenses you face in the future, and the impacts that your injury has had and will have on your life.
Investigating the details of your cases and uncovering all sources of liability and insurance resources to obtain the maximum settlement or award available to you.
Providing legal guidance and answering your questions so that you can make an informed decision as to how you wish your case to proceed.
Negotiating with insurance companies to obtain a fair settlement in your case.
Gathering evidence, speaking to witnesses, and arranging testimony from experts.
Filing a personal injury claim and any motions or other paperwork within any deadlines that apply to your case.
Going to trial to present your case to a jury, if necessary or appropriate.
Assisting with the collection of your settlement or award.
Representing you in any appeals that are filed in your case.
Isn't It Easier to Accept a Settlement?
Your pain and the expenses of your injury may go on for a lot longer than you realize. A quick settlement provides little long-term benefit except for the insurance company, which banks on accident victims taking these low, early settlements.
A personal injury lawyer will look at all the details of the case, as well as looking down the road—and seeking opinions from doctors and other experts—to determine not just what you will need to cope with your injuries for years to come. Furthermore, personal injury lawyers are well-versed in the tactics used by insurance companies to reduce or deny claims, including using a victim's own words against him or her and attempting to deflect the blame for your injuries from their policyholder to you. This is why you need to contact a personal injury lawyer as soon as possible.
Let Our California Personal Injury Attorneys Help You
Handling some of San Diego's biggest personal injury cases, in the past decade John Gomez and his legal team have collected more than $350 million for clients, including more than 60 awards of more than $1 million each. We provide our clients with the legal experience, resources, and a track record to get them the compensation they deserve and to hold wrongdoers accountable for the damage they caused.
While many lawyers push for their clients to settle, we are always comfortable going to court to pursue a verdict that reflects the true cost of our client's injuries, if necessary.
For a free, no-obligation consultation and case review, contact us online or call us at (619) 237-3490.
"I am very satisfied with the outcome with Gomez and I would definitely recommend Gomez to anybody, we tell people all the time, Get Gomez! They are really thorough with everything and they make you feel real comfortable."
Our Process...
Easy as 1. 2. 3!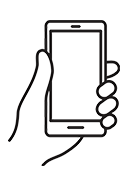 We will determine your case and submit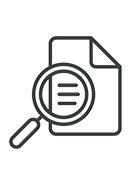 You will get regular update from us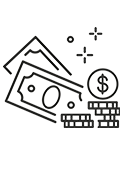 Collect your compensation

"John helped me find doctors, he referred me to his neurologist, his physical therapist, I mean, anything I needed he was right there, every step of the way. I couldn't have asked for a better result from all of this, I would absolutely recommend Gomez Trial Attorneys."

"During the time I was working with Gomez Trial Attorneys, they treated me very, very well. 100% of the time, they believed me, and they were very compassionate. They felt sorry for what happened and they understood the therapy process."

"They held my hand the whole time and kept me in the loop every aspect of my case which was very refreshing to me. They helped me get my settlement offer as fast as possible and I was able to keep my farm"

"The Gomez experience was the best experience it could be for me really, only positive things to say. They really were there every step if the way. Thanks to Gomez Trial Attorneys my dad is able to support my family as a single father"

"He opened the door for me to join his firm to help other brain Injury survivors and I never met another firm who is like this who was so understanding and caring who took the extra step and walked the extra mile with their clients and this is the best"

"I am very satisfied with the outcome with Gomez and I would definitely recommend Gomez to anybody, we tell people all the time, Get Gomez! They are really thorough with everything and they make you feel real comfortable."

"Just helped us through, guided us through, I kept notes all those years, we had questions all the time and they would always keep us informed of what was going on. They just unlayered it, layer by layer, I've never seen anything like them. Thank God for them."
Get your
free consultation
24/7 Support & Free Consultation