Millions of people are members of gyms and fitness centers across the U.S. Most join to maintain or improve their physical health. Unfortunately, accidents in the gym happen. Accidents derail progress and can result in serious injuries, medical bills, and in the worst cases, death.
Accidents related to working out are more common than most think. Hundreds of thousands of injuries resulted from using exercise equipment every year. Exercise equipment was the leading cause of sports and recreation injuries in 2021, according to the National Safety Council (NSC).
If you've been seriously injured by faulty gym equipment, you probably have some questions. The following answer the most frequent questions that our award-winning personal injury attorneys get about gym accident lawsuits. If you have additional questions about an injury you suffered at the gym, contact Gomez Trial Attorneys today to schedule a free consultation.
Can I Sue a Gym for Faulty Equipment?
You may be able to sue a gym for injuries you suffered from faulty gym equipment if the gym's actions intentionally or negligently caused the injuries. Gyms rarely cause harm intentionally. Most claims are based on the negligence of the gym. To win a negligence claim, you must prove that the gym owed you a duty, breached that duty, and the breach caused you harm.
Some examples of scenarios where a gym may be liable for injuries resulting from equipment failures based on negligence:
A gym that knew that the squat machine was broken and failed to fix it
A gym did not require employees to regularly inspect equipment for defects
A gym patron told the gym manager that the treadmill stopped suddenly, but the manager did nothing and allowed others to continue using the treadmill
The legal and factual aspects of every case are unique. The best way to evaluate whether you can sue your gym for faulty equipment is to schedule a free case evaluation.
How Do I Sue a Gym for My Injuries?
To sue a gym for injuries, you'll need to file a complaint in a court that has jurisdiction over the case. In most cases, this will be the California state court or Florida state courtthat covers the region where the gym is located. You must file the complaint within the applicable statute of limitations, i.e. deadline, or you will lose the ability to sue. After the complaint is filed, you must serve the defendants with a copy.
Can I Still Sue if I Signed a Gym Waiver?
Gym waivers are a very common issue in gym negligence cases. Most gyms require you to sign a waiver when you join. A typical waiver has the gym member agree to undertake responsibility for any injuries they suffer and agree that the gym is not liable for any injuries suffered. Gyms assert these waivers as a defense to liability for accidents in the gym.
We will be honest: gym waivers are problematic. In some cases, they may bar suit, but in others, the agreement may not be valid and/or enforceable. Some questions to consider in determining whether a gym waiver applies and is enforceable in your case:
Did it cover the type of injury you suffered?
Is the gym's misconduct within the scope of the waiver?
Were you provided proper notice of the waiver?
Does the gym waiver conflict with the gym's statutory obligations?
Are there public policy reasons for not enforcing the waiver?
Was the gym grossly negligent?
If the injured person was a minor, did the parent/guardian sign the agreement?
Is the gym waiver ambiguous?
Gym waivers involve the intersection of contract law and personal injury law. An experienced and reputable trial attorney, like the ones at Gomez Trial Attorneys, can help evaluate a waiver and develop a strategy for fighting the gym's waiver defense.
Is It Worth Suing a Gym for My Injuries?
If you have suffered serious injuries as a result of faulty equipment at your gym, it is likely worth bringing a suit (or minimally sending a demand for payment) to recover the monetary value of the losses you suffered, including medical expenses, prescription costs, lost wages, pain and suffering, and disfigurement. The amount you may be able to recover will depend on the extent of your injuries; the more severe the injuries, the more you may recover.
Do I Need To Hire an Attorney to Sue a Gym for Negligence?
You are not legally required to hire an attorney to sue a gym, however, we strongly recommend hiring one anyway. In any personal injury case, on average, plaintiffs who are represented recover more money. Additionally, gym negligence cases have a number of nuances that can make successfully representing yourself difficult.
Who to sue. To recover in a gym negligence case, you need to sue the right people and businesses. Faulty equipment cases often involve a number of parties, including the gym, employees, and contractors of the gym, the equipment manufacturer, and insurance companies. Knowing who to sue and how to name them is essential. Failure to sue the correct parties could result in less or no recovery.
Liability defenses. In gym negligence cases, defendants commonly raise liability waivers and assumption of risk as defenses. If you are not a legal professional, these defenses often sound persuasive and may even get you to drop your claim. Attorneys know how to evaluate these defenses and more importantly, fight against them.
Plaintiff's fault. Defendants often also allege that the injured party, called the plaintiff, was at fault for the injury. A common argument is that the plaintiff used equipment improperly and, thus, was the cause of the accident. An attorney will evaluate whether this is accurate, and even if you were partially at fault, can usually fight to recover the amounts you were not at fault for.
Need a Gym Injury Attorney? Get Gomez
We have recovered over $750 million for our clients during the past 15 years and are dedicated to using our experience to help clients obtain the recovery they are entitled to. We have proven — time and again — that we are not afraid to go up against large companies and insurers.
If you have suffered severe injuries at the gym due to faulty equipment or another cause, contact the personal injury lawyers at Gomez Trial Attorneys at (619) 237-3490 or here to schedule your free case evaluation.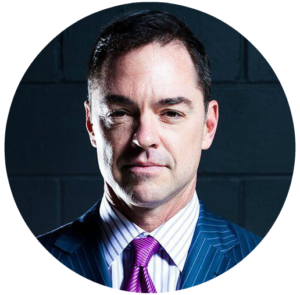 John Gomez
John Gomez founded the firm alone in 2005. Today, John acts as President and Lead Trial Attorney. He has been voted by his peers as a top ten San Diego litigator in three separate fields: Personal Injury, Insurance and Corporate Litigation. Since 2000, he has recovered over $800 million in settlements and verdicts for his clients with more than 160 separate recoveries of one million dollars or more. A prolific trial lawyer, John has tried to jury verdict more than 60 separate cases.