Following a fatal traffic accident in California, the police will arrive on the scene, interview witnesses, and take statements from any surviving motorists. The outcome of these investigations can have a notable impact on a wrongful death lawsuit.
If your loved one lost their life in a vehicle accident, a car accident lawyer could help you pursue justice. Their efforts usually begin with a thorough review of the police investigation to determine who was at fault.
Understanding Fatal Car Accident Investigation Procedure
There are certain steps motorists are required to take any time there is a fatal injury in a motor vehicle accident. This begins with notifying law enforcement. As a driver, you should notify the police of any accident you are involved in when there are bodily injuries — fatal or otherwise. The fastest way to notify the police and request medical help is by dialing 911.
The responsibility of investigating a fatal car accident could fall to one of many law enforcement groups. Every corner of the state is divided into municipal jurisdictions with their own assigned law enforcement agencies. Additionally, there are statewide agencies that also investigate fatal accidents.
If the accident occurs within the limits of a city, the local police are likely to respond. That is the case for accidents on a highway; however, California Highway Patrol could also respond and investigate in those situations.
What Do Police Look for in Fatal Accident Investigations
The police thoroughly investigate the scene of fatal accidents to determine how the crash occurred. Some accidents result from unavoidable consequences like health emergencies or severe weather. Other crashes might involve driver negligence. When the police conduct investigations, they look for a wide range of important information at the scene of the crash. Some of the details they will note in their report include:
Weather conditions
Time and location of the accident
Involved parties and their injuries
Insurance coverage
Presence of alcohol or drugs
Witness identities
Road conditions
Vehicle damage
The layout of the crash scene
Estimates of speed traveled by all vehicles
Police will not always come to a conclusion on how a fatal car accident happened. However, they are required to investigate whether criminal activity led to the crash. This investigation could result in an arrest if they discovered evidence that the responsible driver was impaired at the time of the collision, for instance.
The Outcome of an Investigation Could Impact a Wrongful Death Case
The police are responsible for investigating the possibility of a crime as well as improving public safety by aiding in the aftermath of a crash. Building a case for negligence for a potential wrongful death suit is not one of their responsibilities. That said, these investigations have the potential to play an oversized role in a wrongful death lawsuit.
The information collected during the investigation could be useful to a wrongful death attorney. While the police report itself might not be useful at trial, any criminal conviction against the driver could be. A conviction for DWI or some other traffic violation could be used as evidence of negligence.
What Happens After a Fatal Car Accident?
The aftermath of a fatal car accident shares some similarities with any collision that involves an injury. Any injury will result in police appearing at the scene of the crash and conducting an investigation. However, there are additional steps that occur when those injuries prove to be fatal.
In addition to police, a coroner will also typically attend the accident scene to conduct an investigation into the death. Once that is finished, the coroner will transport the body to the morgue for additional investigations.
In many cases, an autopsy is performed. This is especially common with drivers who pass away in a collision for unexplained reasons. Often, these autopsies will confirm that the accident occurred due to a sudden fatal health emergency. In other cases, the crash itself might be the cause of fatal injuries.
Talk to an Attorney About a Fatal Car Accident
If the results of a fatal accident investigation lead you to believe the death of your loved one was preventable, you could have a viable wrongful death case. With the help of a wrongful death attorney, it might be possible to hold the negligent driver accountable.
The team at Gomez Trial Attorneys is ready to help you pursue your wrongful death case. Reach out today for a free consultation.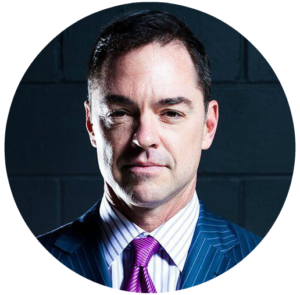 John Gomez
John Gomez founded the firm alone in 2005. Today, John acts as President and Lead Trial Attorney. He has been voted by his peers as a top ten San Diego litigator in three separate fields: Personal Injury, Insurance and Corporate Litigation. Since 2000, he has recovered over $800 million in settlements and verdicts for his clients with more than 160 separate recoveries of one million dollars or more. A prolific trial lawyer, John has tried to jury verdict more than 60 separate cases.