San Bernardino Car Accident Lawyers
All San Bernardino Case Types
San Bernardino Car Accident Attorneys
If you or a family member were injured in a motor vehicle accident in San Bernardino, contact the legal team of San Bernardino car accident lawyers at Gomez Trial Attorneys. We know that the people who survive dangerous accidents now have to endure debilitating injuries and skyrocketing expenses that can last for the rest of their lives. Sadly, some don't survive. But we know how to help survivors and the families of people who didn't live through their San Bernardino car accidents.
Our team of San Bernardino car accident lawyers have fought for the rights of injured clients successfully for more than a decade, and we want to provide you with the legal help that you need to fight for the compensation that you deserve. Call us today.
We Have Helped Hundreds of People Just Like You
At Gomez Trial Attorneys, John Gomez and his trial lawyers have appeared before juries and judges in state and federal courts all over the country. While no attorney can promise results of a future case, the attorneys at Gomez Trial Attorneys have secured meaningful results for past clients, including millions of dollars in jury verdicts and settlements that have helped their clients recover from auto accidents.
The Aftermath of a San Bernardino Car Accident: What You Need to Do
With over six million car crashes every year, motor vehicle accidents are one of the leading causes of personal injuries in the United States. San Bernardino is no exception to this statistic. According to the California Office of Traffic and Safety, San Bernardino saw 1,429 motor vehicle crashes involving victims with severe injuries or fatalities.
While some of these individuals walk away after a car accident with minimal damage, others are not so lucky. Car accidents can cause significant damage to not only your physical health, but to your finances and your family's well-being as well. Many people realize that significant complications can result from these horrific accidents; however, few people understand that there is actually something that they can do to protect themselves and their rights. The below steps will outline the actions you should take after you have been in a motor vehicle accident.
Call the Police
After a car crash, before you do anything, you must call the police. Officers will come to the scene of the accident and not only act as mediators but will also investigate the collision, file an accident report, and get you the help that you need. Make sure that you do not move or touch anything, including the vehicles, until the police arrive as you do not want to move around any evidence which may be vital to your claim.
Get Medical Help
Regardless of whether or not you think that your injuries are serious, you need to follow up with a medical professional after the accident. Your doctor will examine you and ensure that you do not have any internal bleeding or delayed head injuries. In addition, they will get any injuries on record, which will help your claim later on and prevent the defendant or the insurance company from coming back and claiming you didn't receive your injuries in the car accident.
Collect Evidence
If the area is safe and you do not need any immediate medical care, make sure you collect evidence of the collision. Try to take as many pictures and videos of the whole accident scene as you can. This evidence should include photos of the vehicles, the vehicle placement on the road, any road signage or debris on the street, the weather, as well as any other pertinent information.
Get the Other Driver's Information
After the accident, if it is safe to do so, get the other driver's information, including their name, phone number, driver's license number, insurance policy information, and license plate number.
Talk to Any Witnesses
If any bystanders or pedestrians saw the accident happen, get their names and phone numbers. One of the best ways to prove a claim is with first-hand accounts of what happened. This witness testimony can not only help prove your case, but it can also protect you in the future, especially if the other side decides to put any of the blame on you.
Do Not Admit Fault
One of the most critical takeaways after an accident is that whatever you do, do not admit fault. Any affirmative statement that you make can come back later and hurt your claim. If you hire an attorney, they can take over all of these communications and protect you from saying something that you will regret later on.
To Sue, What Do You Need to Prove?
When a driver is negligent and causes an accident, that negligent driver is at fault for any damage they cause.
Under California's negligence laws, the accident victim can recover compensation for their losses, as long as they prove the following:
The at-fault driver (the defendant) owed the victim (the plaintiff) a duty of care.
The defendant violated this duty through their own actions or inaction, and
The defendant's actions caused or were a substantial factor in causing the plaintiff's injuries.
The Duty of Care San Bernardino Drivers Owe Others on the Road
In California, drivers owe other motorists a duty to use reasonable care when driving their motor vehicles. This means that motorists are legally obligated to look out for other cars, pedestrians, and hazards while they are driving, as well as maintaining a safe speed and control of their car. If a motorist fails to use reasonable care and an accident results in an injury, the negligent driver is liable for the victim's damages. After you discuss the specific facts of your collision with your attorney, they can help you not only figure out who was at fault for the accident, but also which parties you can sue.
How The Court Determines if the Duty of Care Exists
The following is a list of factors, decided by California's Supreme Court, that a court must consider when determining if the defendant owed the plaintiff a duty of care:
Could the defendant have foreseen that they would cause harm to the plaintiff?
How certain is the court that the plaintiff was injured in the accident?
Does the court think there was moral blame attached to the defendant's conduct?
What is the connection between the defendant's conduct and the plaintiff's injury, and how close was it?
What is the extent of the burden on the defendant?
What are the consequences on the community by imposing this duty of care?
What is the availability, cost, and frequency of insurance for the specific risks involved?
What is the policy of preventing future harm?
Injured in an accident? Get a real trial lawyer. Get Gomez.
Common Car Accidents and Injuries in San Bernardino
Even though each motor vehicle accident is unique, with its own set of particular circumstances, there are still common causes that lead to horrific car crashes and common injuries that result from these motor vehicle accidents. San Bernardino residents should be aware of both.
Common Causes of Car Accidents
Failing to adhere to right-of-way traffic laws.
Driving on the wrong side of the road.
Improper turns.
Ignoring traffic regulations and traffic signs.
Not stopping properly.
Common Car Accident Injuries
Neck and head injuries.
Broken bones.
Torn ligaments.
Severe lacerations.
Internal bleeding.
Concussions.
Facial trauma.
Paralysis.
Coma.
What Damages Can Victims Recover?
Car accident damages usually fall into the following two categories: economic and non-economic damages. Economic damages are reimbursement for costs related to the accident. Non-economic damages are reimbursement for the intangible costs of an accident, such as pain and suffering.
Damages car accident victims might seek after an accident can include the following:
Medical bills: This can include past medical costs and estimated future medical expenses.
Lost income: This can include any income the victim lost while recovering from their injuries as well as any future lost income.
Property damages: This can include any costs for repairs or replacement of a damaged car and personal property.
Services: This can include reimbursement for any rehabilitation services, at-home care services, or medical devices.
Other out-of-pocket expenses.
Pain and suffering: These damages result from the physical and emotional stress caused by the injury, including pain, permanent or temporary limitations on activity level, the potential shortening of the victim's life, scarring, or depression.
Loss of affection or companionship: A victim's family members can receive compensation if the severity of the victim's injuries prevent them from engaging in their family's lives in the same ways they did before the accident.
Loss of enjoyment of life: These damages refer to the detrimental effects of an injury on a person's lifestyle after the accident, which prevents them from participating in particular activities or pleasures that they once enjoyed.
After a car accident, just dealing with the emotional and physical effects of an accident can leave anyone feeling overwhelmed and defeated. Leaving the hard work of gathering evidence to an attorney can give you the peace of mind that everything is getting taken care of while you rest and recover.
Time Limits
Calling a personal injury attorney soon after the accident can help ensure that you meet California's strict filing timelines. When it comes to personal injury lawsuits, California has the following statutes of limitations:
You have two years from the date of the accident to file a personal injury claim.
You have three years from the date of the accident to file a property damage claim.
Even though you have a few years to bring your claims, starting the process as soon as possible can help ensure that critical evidence is preserved and that memories of the accident are still fresh in everyone's minds.
San Bernardino Car Accident FAQ
The California Office of Traffic Safety estimates that approximately 15,000 people each year suffer injuries or die in a car accident in San Bernardino. Car accidents can occur for a wide range of reasons that are typically related to the environment, mechanical issues, or human error. The vast majority of car accidents are preventable and often a result of driver negligence.
If you have recently suffered injuries in a San Bernardino car accident, you might be uncertain about the steps you should take in the wake of the accident. It's in your best interests to consult a car accident lawyer at Gomez Trial Attorneys as soon as possible to explore your legal options. Until then, we offer answers below to some frequently asked questions about car accidents in San Bernardino to provide you with some preliminary information.
Do I have to file a report with law enforcement after a San Bernardino car accident?
The San Bernardino Police and/or California Highway Patrol (CHP) may come to the scene of your car accident and the investigating officer may fill out an official accident report. This is especially true if you were involved in a severe car accident. If law enforcement came to the scene, you do not have to report the accident to law enforcement.
If, however, law enforcement did not arrive at the scene of the accident, you have 24 hours to report the accident if you or anyone else suffered injuries or if someone died. You can head to the closest police station or CHP office to provide a statement and report the accident.
California law also requires you to notify the Department of Motor Vehicles (DMV) of an accident if anyone involved suffered injuries or died. You must also notify the DMV if you suspect the car accident led to $1,000 or more in property damage.
Do I have to seek medical treatment if I only feel a little sore?
After a severe car crash, you probably took a ride in an ambulance to the nearest emergency room for medical treatment. But if you were lucky enough to walk away from the accident, you might think you don't need to go to the doctor if you only have a few bumps and bruises. If you did not accept medical treatment immediately after the accident and have not visited your regular doctor, you should let a physician examine you for common car accident injuries as soon as possible for two reasons.
First, your health and well-being should always be your number one priority. Some common car accident injuries like whiplash and brain injuries often do now show symptoms for hours or days after a crash. The adrenaline rush from the accident can also mask pain. If left untreated, internal injuries can be fatal and you might only feel sore in your chest and abdomen. During a thorough exam, your doctor can diagnose these injuries before they cause more damage.
Second, you need documentation of your injuries for an insurance claim and potential San Bernardino car accident lawsuit. You need to prove the car accident caused your injuries to prevail in your claim. When a doctor examines you and documents your injuries, they become a permanent part of your medical record, which lawyers and insurance companies use as evidence after a car accident. Documented injuries make it difficult for the other side to dispute your claim.
What types of damages can I recover after a car accident in San Bernardino?
If you reach a settlement with the insurance company or you receive a jury award at trial, you could receive compensation for a wide range of losses you incurred as a result of your injuries.
Some common damages that car accident victims receive include compensation for:
Medical treatment costs for ambulance services, emergency room treatment, doctor's visits, surgery, hospital stays, radiology, lab testing, prescriptions, and travel to and from the doctor's office.
Estimated future medical costs when severe injuries cause a permanent disability that requires ongoing treatment and care.
Rehabilitative services such as physical therapy, trauma counseling, or other specialized treatment that helps car accident victims cope with a temporary or permanent disability.
Lost wages for missing work due to injury, hospitalization, and/or recovery.
Estimated future lost wages when car crash injuries prevent a victim from returning to work.
Household service replacement costs when victims or their families need to hire outside help to perform domestic and household tasks the victim performed before their accident.
Physical pain and suffering.
Emotional pain and suffering.
Diminished quality of life.
Loss of consortium when an injury damages the victim's family relationships.
Punitive damages in rare cases that include gross negligence or willful harm.
How do I recover damages if an uninsured driver hit me in San Bernardino?
You might have purchased optional MedPay or UM coverage. MedPay will cover your medical expenses up to your policy limit. The same is true of UM coverage, which may also cover lost income and other costs related to your accident.
If you do not have MedPay or UM coverage, your San Bernardino car accident lawyer can evaluate your case and look for other parties who might share financial responsibility and give you the chance to recover some or all of your losses related to the accident and your injuries.
Should I accept a settlement offer from the insurance company after a San Bernardino car accident?
It's common for auto insurance companies to offer a settlement soon after an accident if they know their policyholder is likely at fault for the accident. Insurance companies stay in business by paying out the least amount possible on claims. When accident victims accept the first settlement offer they receive, they save insurance companies from having to potentially pay a much larger settlement or jury award later on.
Early settlement offers are typically predatory offers intended to tempt victims to take the money and run, but seldom cover all of your costs. Never accept an offer without consulting us first. You may deserve more compensation. Additionally, once you accept an offer, you must also sign an agreement that you will take no further action to seek compensation from the driver.
An attorney can evaluate your case and place a reasonable and fair value on your claim. If an offer falls well below the value of your claim, your attorney can handle negotiations with the insurance carrier and aggressively pursue more compensation on your behalf.
Do I have to testify in court for my San Bernardino car accident claim?
The vast majority of personal injury claims, especially those involving car accidents, settle long before going to trial. It's highly unlikely you will have to testify because both sides have an incentive to avoid the costs associated with litigation. Still, your attorney will prepare you for the worst-case scenario because sometimes settlement simply is not an option. In these situations, your attorney will go to court to advocate for you and you will likely need to testify.
How much time do I have to file a San Bernardino car accident injury claim?
California has a two-year statute of limitations for accident victims to bring a lawsuit against the driver who allegedly caused them harm. Failure to take action before the two-year time clock runs out often means accident victims lose their opportunity to recover compensation.
It's highly unlikely a court will hear a car accident claim case beyond two years, but the law allows courts to make exceptions in rare circumstances. For example, courts may hear cases involving car accidents that cause an accident victim to remain unconscious or unable to take legal action. In these cases, a California court might stop the clock. Your car accident lawyer will advise you about whether your claim may warrant an extension.
Can I afford your San Bernardino car accident lawyers?
Some car accident victims avoid contacting an attorney after a severe crash because they worry they cannot afford a lawyer. This tragic choice often leads to accident victims receiving far less compensation than they deserve for their injuries and losses, if they recover anything at all. Fortunately, all accident victims can afford a lawyer because it's standard practice for our San Bernardino car accident lawyers to offer free consultations and take cases on a contingency fee basis.
Contingency fees mean you do not pay an upfront retainer for legal representation. Instead, you sign an agreement with the firm that gives them permission to deduct their attorneys' fees from any settlement or jury award you receive for your injuries as a result of your lawyer's effort.
How long will it take to resolve my San Bernardino car accident claim?
Many factors influence how long it can take to resolve your car accident claim.
Examples of situations that can increase the time it takes to resolve your claim include:
Your injuries are so severe that you need to allow time to fully understand your chances of making a full recovery so your attorney can accurately value your claim.
The insurance company disputes liability, thwarting negotiations and forcing litigation.
You have difficulty coordinating witness schedules for deposition or testimony.
The insurance company acts in bad faith and drags out your claim.
Each claim has different underlying facts that affect how long it will take to settle or litigate that claim. Your car accident lawyer can evaluate your case and give you an estimate of how long your claim will likely take to settle.
How can your San Bernardino car accident lawyers help me?
A car accident lawyer is a valuable ally to have on your side to help you receive compensation commensurate with your car accident injuries and related losses. Your lawyer also helps you hold the driver who caused your accident accountable for their negligence. In many cases, accident victims and potential clients are not aware of the scope of how a lawyer can help. Attorneys engage in a variety of services to build, support, and win a case for their clients.
Here are a few ways our car accident lawyers can help you:
Evaluation. An attorney can evaluate the circumstances of your car accident claim to determine your eligibility to recover compensation and lay out all your legal options.
Communication. Car accident attorneys communicate with insurance carriers and legal defense teams to protect their clients from accidentally saying something that might devalue their claim.
Investigation. Whether using an in-house investigator or a third party, car accident attorneys investigate accidents to uncover relevant facts and determine liability for each case. This includes gathering evidence such as crash reports, cell phone records, medical records, and witness statements.
Valuation. Car accident lawyers use their experience and consult with experts to place a monetary value on each car accident claim that is commensurate with the victim's injuries and losses.
Negotiation. Our San Bernardino car accident lawyers are trained negotiators who typically secure a higher settlement than a victim could on their own. Also, insurance carriers typically take negotiations more seriously when car accident victims have legal counsel.
Litigation. When the at-fault driver denies liability and the insurance company doesn't want to offer a reasonable settlement, going to trial is necessary. Car accident attorneys prepare a case for litigation when parties cannot reach an agreement.
Contact our experienced San Bernardino car accident attorneys as soon as possible, so we can get to work pursuing the compensation you deserve for your injuries.
Why Do You Need Gomez Trial Attorneys?
Car accidents are chaotic, tense, and confusing. Accident survivors are left with a lot of questions and concerns. If you choose to hire a San Bernardino car accident lawyer from Gomez Trial Attorneys to take over your case, you can focus on getting better while they take care of the rest.
An attorney can:
Begin the investigation: Your attorney can take care of the whole investigation process from start to finish. They can gather relevant evidence, retrieve valuable information from police reports and witnesses, and go after other critical details that can help strengthen your case.
Take over communication: Saying the wrong thing to an insurance representative or the other party can be detrimental to your claim. That is why the insurance company cannot wait to get you on the phone in the hopes that you will make this mistake. The insurance company's primary goal is to make money, and by paying you less than they should, they accomplish this objective. They will often call you right after your accident and try to fish out information that can help them justify lowering the amount of your payout. However, with the help of a lawyer, you do not have to worry about these deceptive practices. Your attorney can handle all the communications with the insurance company, as well as the defense attorney, to ensure that you receive the respect and fair treatment you deserve.

Settlement negotiations and/or trial: Your attorney knows what your case is worth, and they want to go after this amount for you. They will not let the other side intimidate them into less compensation than you deserve. Further, if settlement negotiations do not go according to plan, your attorney can take your case to trial and present your case in the best way possible, so that you can try to win an amount that is fair to you.
The San Bernardino car accident attorneys at Gomez Trial Attorneys understand what an incredibly stressful time this is for you after a car accident. It is our job to help our clients get through this difficult ordeal by assisting them with the complicated legal process and providing them with the best chance to get the damages they deserve. If you or a loved one has suffered an injury in a car accident in San Bernardino, do not wait any longer. Contact our office today for a free case evaluation or call us at (619) 237-3490.
Client Testimonial
"They have some of the most professional staff I've ever met. I would 100% recommend going to them in the future"
Rating: 5/5

Christopher R.
Read more reviews on Google.
"They held my hand the whole time and kept me in the loop on every aspect of my case which was very refreshing to me. They helped me get my settlement offer as fast as possible and I was able to keep my farm."
Our Process...
Easy as 1. 2. 3!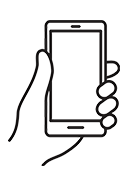 We will determine your case and submit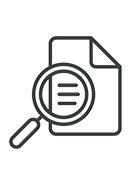 You will get regular update from us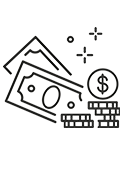 Collect your compensation

"John helped me find doctors, he referred me to his neurologist, his physical therapist, I mean, anything I needed he was right there, every step of the way. I couldn't have asked for a better result from all of this, I would absolutely recommend Gomez Trial Attorneys."

"During the time I was working with Gomez Trial Attorneys, they treated me very, very well. 100% of the time, they believed me, and they were very compassionate. They felt sorry for what happened and they understood the therapy process."

"They held my hand the whole time and kept me in the loop every aspect of my case which was very refreshing to me. They helped me get my settlement offer as fast as possible and I was able to keep my farm"

"The Gomez experience was the best experience it could be for me really, only positive things to say. They really were there every step if the way. Thanks to Gomez Trial Attorneys my dad is able to support my family as a single father"

"He opened the door for me to join his firm to help other brain Injury survivors and I never met another firm who is like this who was so understanding and caring who took the extra step and walked the extra mile with their clients and this is the best"

"I am very satisfied with the outcome with Gomez and I would definitely recommend Gomez to anybody, we tell people all the time, Get Gomez! They are really thorough with everything and they make you feel real comfortable."

"Just helped us through, guided us through, I kept notes all those years, we had questions all the time and they would always keep us informed of what was going on. They just unlayered it, layer by layer, I've never seen anything like them. Thank God for them."
Get your
free consultation
24/7 Support & Free Consultation