You buy motorcycle insurance because you have to, but also for your peace of mind. When you purchase motorcycle insurance, you hope you never need it, but while motorcycles account for just 3 percent of all registered vehicles on the road, but they account for a disproportionate number of traffic fatalities and injuries.
The National Highway Traffic Safety Administration (NHTSA) reports that motorcyclists are "overrepresented in traffic fatalities," and are approximately 28 times as likely as someone riding in a passenger car to die in a motor vehicle traffic crash. They are also far more likely to suffer significant injuries in an accident.
If you were in a motorcycle accident and suffered injuries and/or damage to your motorcycle, you will need to understand how your motorcycle accident insurance policy works. Dealing with insurance companies can be complicated and intimidating. For an injured victim who may be medical bills and lost wages, there is a lot at stake. Motorcycle accident insurance claims should be straightforward, but frequently they are not.
[lwptoc]
Motorcycle Insurance
Whether you for transportation or because owning one is a long-cherished dream, buying a motorcycle is a big deal. In addition to the cost of the bike, there are costs for sales tax, title transfers, other fees, riding gear, and motorcycle insurance. Most states require that you purchase a minimum amount of insurance coverage for your motorcycle.
For example, a California motorcycle insurance policy must cover at least:
$15,000 for bodily injury incurred by one person.
$30,000 for bodily injuries incurred by more than one person.
$5,000 for property damage caused by a collision.
These are the minimum requirements, but experts often recommend that motorcyclists purchase additional coverage.
Other Important Information About Your Motorcycle Insurance
Your standard car insurance policy does not cover your motorcycle. If you also own a car, truck, or another type of motor vehicle, you should already have car insurance. However, your car insurance policy does not cover your motorcycle. If you are pulled over and asked for proof of insurance, your car insurance card will not be sufficient. You need to purchase a specific motorcycle insurance policy.
What is uninsured/underinsured coverage? The basic required insurance policy does not always cover all the injuries and damages that might occur in an accident. If you are in a crash with an at-fault driver who does not have adequate insurance or has no insurance at all, you have to cover all of your own bodily injuries and/or property damage costs yourself. Therefore, it is a good idea to consider adding uninsured/underinsured motorist (UM/UIM) coverage to your policy.
You are required by law to carry proof of insurance when riding your motorcycle. You not only have to buy the necessary insurance, but you also have to carry proof of insurance at all times when riding your motorcycle. This may sound unimportant, but you should get in the habit because if the police stop you and you do not have proof of insurance, fines are usually between $100 and $200 (or up to $500 for repeat offenses). In this situation, police also have the right to impound your motorcycle, which leads to more fees at the impound lot.
If you're injured in an accident, and you don't have motorcycle insurance, you cannot recover non-economic damages. California's Proposition 213, also known as the Personal Responsibility Act, was passed in 1996. Prop 213 is an important piece of legislation because it prevents uninsured drivers from recovering for non-economic damages if they were uninsured at the time of the accident, even if the other party was at fault. The law affects all California motorists, no matter what type of vehicle they drive, but motorcyclists are far more likely to be injured in an accident. California Civil Code Section 3333.4 states "In any action to recover damages arising out of the operation or use of a motor vehicle, no person shall recover non-economic losses to compensate for pain, suffering, inconvenience, physical impairment, disfigurement, and other nonpecuniary damages if . . . the injured person was the owner of a vehicle involved in the accident, and the vehicle was not insured as required by the financial responsibility laws of this state."
Standard motorcycle insurance policies do not cover modified bikes. Many motorcycle enthusiasts like to modify or "trick out" their bikes using aftermarket performance parts and making optional enhancements. You can purchase additional coverage for a modified motorcycle, but you should keep receipts to prove the value of the modifications.
You don't need motorcycle insurance for a dirt bike. California's law does not require insurance for "off-highway vehicles" such as dirt bikes or four-wheelers.
The Basics of Motorcycle Accidents in California
California is a "fault" insurance state, which means that anyone involved in an accident must file an insurance claim with the at-fault party's insurer. Determining fault can be extremely difficult and will probably require a careful investigation. Fault is also a critical issue in a lawsuit.
In California, motorcyclists have the same rights and responsibilities as other drivers on the road. They are entitled to the full use of the roadways. In California, they even have the right to ride between two lanes of traffic moving in the same direction, which is known as lane splitting. However, motorcyclists are also responsible for obeying all traffic rules and laws, as well as certain motorcycle-specific laws.
These include:
California's law requires that you wear a helmet when operating a motorcycle in California.
Every motorcycle must have mirrors on both sides. It must also have front and back working turn signals and a brake light. Handlebars must not place the driver's hands more than six inches above shoulder height. If carrying a passenger, they must have a second seat.
What Type of Claim Do You Need to File?
After an accident, you may need to file claims for both property damage and personal injuries.
Property damage refers to a claim for damage to the motorcycle. If you were involved in a collision with another driver and the other driver was at fault, you will probably want to seek compensation from the at-fault driver's insurance company. If the accident was your fault or there was no other driver involved in the crash, you can file a claim against your own insurance policy, provided you have appropriate coverage.
In a property damage claim, you usually collect the lesser of your repair cost or the value of your motorcycle at the time of the accident, minus salvage value. The value of your motorcycle at the time of the accident is the amount you would have received if you sold it to a stranger at a fair price. It is not the price you paid when you bought the bike.
If you have purchased collision coverage, you usually have a deductible, which is the amount of money you'll pay out-of-pocket before your insurance company pays. If the other side is at fault, your insurance company will usually waive your deductible. If they do not, then you will have to pursue your claim against the other side's insurance.
Motorcycle accident claims cover injury to your body and related losses as a result of an accident caused by the driver of another vehicle. To succeed in a motorcycle accident claim, you need to prove that the other driver was at fault. Many factors affect the amount of the damage award, but catastrophic injuries usually receive larger damage awards.
Motorcycle accident claims may include:
Reimbursement for your medical bills. This can include the costs of future treatment. Calculating costs of future treatment usually requires hiring a medical expert.
Lost earnings. If you missed work because of injuries suffered in an accident, you can also file a claim for lost earnings. This is true even if your losses were covered by vacation time, sick time, or disability coverage.
Pain and suffering. If you carry liability insurance on your motorcycle, you might also claim damages for pain and suffering. This means the physical and emotional stress caused by an injury. It may include mental anguish, loss of enjoyment of life, and much more. There is no clear-cut formula for calculating these types of damages. Factors affecting pain and suffering damages include the severity and permanence of your injuries.
Preparing to Make a Claim
Following a crash, there are certain steps you can take to protect yourself and prepare for a possible future claim. Generally, it is best to gather and protect evidence quickly while it is available.
After an accident:
Seek medical attention. This is always the first step to take following an accident. Have medical professionals assess and treat any injuries as soon as possible, even if you think they are minor. Medical records may also be important for future claims.
Report the accident. Call the police and report the accident. Answer the officer's questions, but do not admit any fault.
Take pictures. If possible, take pictures of any injuries, damage to your motorcycle from all sides, and the accident scene. Include pictures of skid marks, road conditions, and traffic signs or signals. Note any video cameras in the area that may have recorded the accident. However, do not post pictures or comments about your accident on social media, as these posts may later affect your claim.
Exchange information. Ask for the other driver's name, address, phone number, driver's license number, and any insurance information. Note the driver's car make and model and license plate number.
Talk to witnesses. Obtain contact information for any witnesses.
Call your insurance company. As soon as possible after an accident, you should call your insurance company and inform them that an accident occurred. The claims adjuster may ask permission to record the call. You may have already agreed to this in the fine print on your insurance contract, but be careful what you say until you have had a chance to talk with an attorney. For example, the claims adjuster may ask you whether you suffered any physical injuries. If you say you are fine, that statement may be a problem in future claims because you may not know the extent of your injuries yet. You may wish to tell them you are not sure and that you plan on getting checked out by your doctor.
After an accident, you may also get a call from the other person's insurance company. They will also probably be recording the call. Keep in mind that their primary goal is to get you to accept a quick and inexpensive settlement. You should always consult an attorney before signing anything or accepting any settlement offer.
Were You Injured in a Motorcycle Accident?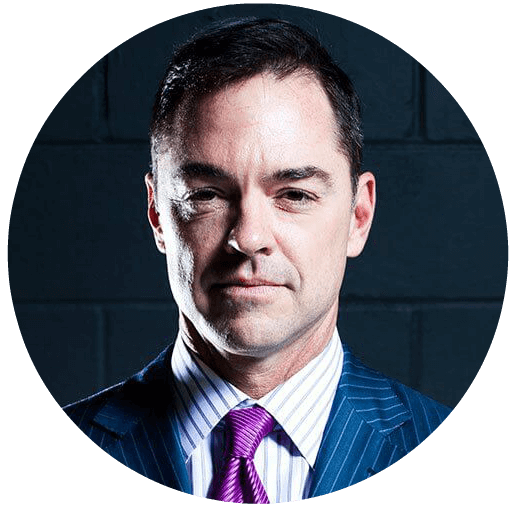 If you're filing a motorcycle accident claim, you have a short time from the date of the injury to do so. Some insurance policies also have time limits within which you must file a claim following an accident.
Insurance claims following a motorcycle accident can be difficult and complicated, depending on who was at fault and the type of damage inflicted upon the people or vehicles involved.
If you or a loved one has suffered an injury as a result of a motorcycle accident, consult an experienced motorcycle accident attorney to discuss your legal options.
---
Gomez Trial Attorneys
655 West Broadway, Suite 1700
San Diego, CA 92101
Phone: (619)-237-3490