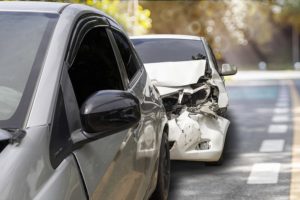 Anyone familiar with car accidents understands the trauma associated with the speed and fury at which accidents seem to occur. What may occur in only two or three seconds can feel like a lifetime during an accident.
Law enforcement generally makes the initial determination on who faces liability for an accident and how the accident occurred, which officers document in a police report. While speaking with other drivers and police at the scene, avoid taking any blame for the accident.
Remember, if you apologize at the scene, make any statement that may indicate you accept complete or partial responsibility for the accident, or apologize for the accident, the at-fault parties may use that statement against you. Let the police officers conduct their investigation and let them determine where the fault lies. Even if the officers indicate in their police report that you bear some responsibility for the accident, your attorney can dispute that assertion in court.
Below, we discuss some potential scenarios in which liability for the accident may appear obvious, but remember, the final word will come from the actual investigators.
Scenario One: Side-Impact Collisions
You have approached the intersection of El Cajon and 36th, and you have the right of way. As you proceed, suddenly, another vehicle strikes your car in the side. The intersection at El Cajon and 36th constitutes one of the most dangerous intersections in San Diego, so individuals familiar with this stretch of road will likely not feel surprised to hear that a collision has occurred.
The accident occurred because another driver failed to pay attention to the flow of traffic. As a result, when you passed through the intersection, the other driver was looking at a GPS device to determine the proper route. As a result, the other driver did not see you approaching the intersection and struck the side of your vehicle when attempting to make a turn.
While it may initially appear that the driver who struck you from the side bears all liability for the accident, this does not necessarily mean that the at-fault insurer will see things that way. The insurance company may claim that you share liability because you drove too quickly or too slowly during the accident. Wait until the police issue their final report, because it may indicate liability for the accident.
Scenario Two: Chain Reaction Car Accidents
Market Street is an area alive with small businesses. This often results in cars pulling in and out of plazas, parking lots, and side streets. When it comes to the Market Street and Sixth Avenue intersection, most drivers tend to slow down and check for approaching vehicles, even with a green light.
Consider the following: You're driving the front vehicle in a six-car string. You slow down when approaching an intersection, and the person behind you slows down as well. However, one of the cars in the rear of the line attempted to get through as quickly as possible. Therefore, the driver has floored the gas without realizing that the person in front has slowed down, resulting in a collision.
The inattentive driver hits the car in front, that car hits the next car in front, and before you know it, the car behind you suddenly collides with your car. Every car except for the back car suffers a rear-end collision, and you constitute the last car in the chain. Chances are, the person who failed to pay attention and drive safely has now slowed down and will face liability for the damages and injuries sustained by every driver involved in the chain-reaction accident.
Scenario Three: Rear-End Accident
Unfortunately, when you slow down, it only takes one impatient person, or someone not paying attention, to cause a problem for you. Either drivers misjudge the distance between their vehicle and yours, fail to see a traffic signal has changed, or simply fail to pay adequate attention to their surroundings and don't see a pedestrian approaching a crossing, which means that you will need to slow down to allow the pedestrian to cross.
If the car behind you fails to pay attention to the road and makes a driving error, that car may cause a rear-end collision with you that results in you striking the pedestrian. Initially, you may feel responsible for the pedestrian's injuries, but the fact is, the car that struck you should bear liability for your damages and injuries as well as those suffered by the pedestrian.
Every vehicle on the roadway must maintain a safe distance from leading cars. Drivers owe each person with whom they share the roadway a duty of care to drive safely; this duty extends to other drivers and pedestrians. If drivers fail to pay attention to their surroundings, their inattentiveness can cause an accident. Distracted driving is dangerous—not only for the distracted driver, but for everyone else on the road.
Scenario Four: Rollover Accidents
Traveling too fast on sharp curves, an impaired driver, and design flaws—these constitute a few potential causes of rollover accidents. Trucks can also cause rollover accidents that may result in deadly consequences. Poor loading of cargo and attempting to get out of the way of another driver making an unsafe lane change can also cause rollover accidents. Many other causes of rollover accidents exist, as well.
By some statistics, rollover accidents account for only about two percent of all roadway accidents. However, some reports claim that rollover accidents constitute nearly 35 percent of all accident fatalities. Identifying the responsible party may prove difficult, as many scenarios exist that may indicate liability.
Some accident scenarios include:
Erratic movement – A driver swerves into another lane to avoid striking a car and loses control, resulting in his SUV rolling over. He may initially think that he bears responsibility for the accident and any resulting injuries because he made an erratic move, even if it was to protect himself. However, a deeper dive into the cause of the rollover could result in a determination that the driver who swerved into another lane unsafely bears liability. In some situations, the manufacturer of the SUV may have failed to warn the driver of the SUV of the potential for a rollover when making sudden moves. In that situation, the manufacturer may share some of the liability.
Truck rollover – You are traveling down the San Diego Freeway, and you see a truck in the center lane. You do not give the truck much thought, as trucks commonly travel this stretch of roadway. As you approach an off-ramp, someone comes from the right lane and cuts the truck off; when the truck attempts to get out of the way, it sways, and ultimately, it tips over, trapping you between two vehicles, one that has stopped in front of you, and one that has rear-ended you. You had no time to react, yet you find yourself in the middle of an accident. The driver who started the chain of events traveling from the right lane will likely face responsibility for the damage and injuries that others suffered in the accident.
Road defect – A motorcycle hits a pothole and tips over, and as a result, the car behind swerves out of the way and moves into the next lane. Another driver in that lane turns to see what occurred; that car sways over the centerline and strikes another car, causing a collision with the car in front. This constitutes a rollover accident, as well as a multiple vehicle collision, and determining fault in this scenario may prove a lot more complex. At-fault parties may even include a government entity, due to the presence of a dangerous pothole. This type of rollover accident requires the assistance of a skilled attorney who knows the ins and outs of California personal injury law.
Scenario Five: Head-On Collisions
Head-on collisions constitute the deadliest type of auto accident. Most of us feel accustomed to driving on multi-lane roadways, and we do not expect to see someone coming in the opposite direction in our lane. However, sadly, these accidents occur often in San Diego.
Some common causes include:
Older drivers that have lost their sense of direction; and
A driver that hits a median, loses control, and winds up in the wrong lane.
The person traveling in the wrong direction nearly always bears responsibility for these types of accidents. However, some cases, such as those that involve drivers being hit hard enough to turn their vehicles in the wrong direction, may involve different liable parties. Head-on collisions require a thorough investigation into the cause of the accident to determine the responsible party.
Liability and Responsibility in San Diego Car Accidents
State law requires every driver on California roadways to maintain a minimum amount of auto insurance to operate a car legally. While these minimums may appear generous initially, allowing $15,000 for injuries, if you suffer a traumatic brain injury (TBI) or another serious injury, you must first establish that the responsible party negligently operated a vehicle, and as a result, you suffered injuries.
To prevail in an accident claim, the injured individual must establish:
The responsible person had a duty to act or not act in a manner that could cause injury.
The responsible party breached the duty to act reasonably.
The responsible party's breach of duty caused injury to a person.
The responsible party should have understood that someone might suffer harm from the act or lack of action.
The responsible party's action or inaction resulted in an injury, which may have also resulted in additional damages, including lost wages, pain and suffering, or costs of medical care to another party.
Once you consider these factors, the injured party has two years under California statutes to file a personal injury lawsuit. Exceptions to this rule exist, however, such as if a government employee or agency shares in the liability.
Following an accident in which you suffer an injury due to someone else's negligence, you should contact a skilled San Diego car accident lawyer as soon as possible. Not only will an accident attorney help you make sure that you do not miss the deadline to file your lawsuit, but your attorney will also help you negotiate with insurance adjuster calls, obtain needed police reports, and represent your interests in court if necessary.
San Diego Personal Injury Lawyers Protect Your Rights
Accident victims sometimes believe that they should contact their insurance company and handle their claims on their own. Usually, you shouldn't trust the insurance company to negotiate fairly with an unrepresented party. While at your most vulnerable—recovering from your injuries—you may make mistakes, and as a result, the insurance company may offer you a settlement amount that does not fully compensate you for your injuries.
Victims of a San Diego car accident often think that they cannot afford an attorney. After all, you may feel uncertain about when you can return to work, your medical bills may continue to pile up, and you may face other unexpected expenses because of your injuries. You may not realize that in nearly all personal injury cases, you do not pay for legal fees upfront.
Initially, you will contact a car accident attorney and request a free consultation. By the time you've completed your consultation, you will have an understanding of your legal options. One of those options will likely involve seeking compensation by filing a personal injury lawsuit, and if you decide that pursuing a legal claim constitutes your best option to recover compensation, your attorney will work on a contingency basis, which means that you will not have to pay any attorney's fees until your attorney successfully recovers compensation on your behalf.
As a victim of a car accident, you should not have to investigate your accident to determine fault. Rather, you should retain an attorney to handle your accident investigation and represent your interests before at-fault parties, insurance companies, and in court if necessary. Contact an experienced car accident lawyer in San Diego today if you sustained injuries in a car accident or if you recently suffered the unimaginable loss of a loved one in a car accident.