Survivors of childhood sexual abuse face significant mental health and behavioral challenges in adulthood. Here, we discuss some of those challenges, and the avenues available to sexual abuse survivors seeking compensation from their abusers.
[lwptoc]
What Research Tells Us About the Long-Term Effects of Sexual Abuse
Researchers have long studied the effects of childhood sexual abuse that emerge or persist in adulthood. Increasingly, a consensus has emerged that the following conditions and behaviors in adulthood correlate with the trauma of sexual violence at an early age.
Depression
Research literature, from the British medical journal The Lancet and the American Counseling Association (ACA), reflect that depression is one of the most common and strongly correlated adulthood outcomes of childhood sexual abuse.
As the National Institutes of Health (NIH) explains, depression "causes severe symptoms that affect how you feel, think, and handle daily activities, such as sleeping, eating, or working." In adult survivors of childhood sexual abuse, it can manifest itself as feelings of negative self worth, suicidal thoughts and tendencies, lack of energy and motivation, and hopelessness.
But these are just examples. Depression has many symptoms that can vary based on a person's health, age, and genetics. Sometimes it appears as not simply a disorder of a person's mood or outlook on life, but with physical symptoms of aches, pains, digestive problems, lack of appetite, and sleep disruptions. Whatever the myriad of symptoms, untreated depression tends to cause major interruptions in a person's life.
Those who suffer from depression struggle at home and at work. They experience strain in their closest relationships, and frequently face difficulty forming new and lasting bonds with others. Many people with depression isolate themselves; some struggle with co-occurring disorders, particularly substance abuse (a.k.a. addiction).
Fortunately, there is hope for survivors of sexual abuse who experience depression in adulthood, including programs like the California Reducing Disparities Project. Additionally, two prominent forms of treatment are medication and psychotherapy. Of course, both of these modes of treatment, as well as other forms of therapy and means of living a healthier lifestyle, can take time, a commitment to self-care, and the expenditure of money that, for those struggling, is often in short supply. An attorney who specializes in seeking justice for survivors of sexual abuse can help them seek compensation that can help pay for treatment.
IF YOU ARE HAVING THOUGHTS OF SELF-HARM, CALL THE NATIONAL SUICIDE PREVENTION LIFELINE AT 1-800-273-8255.
Anxiety Disorders
Anxiety represents another strongly correlated adult outcome of childhood sexual abuse, according to researchers. The NIH describes anxiety disorders as:
"More than temporary worry or fear. For a person with an anxiety disorder, the anxiety does not go away and can get worse over time. The symptoms can interfere with daily activities such as job performance, school work, and relationships."
In adult survivors of childhood sexual abuse, anxiety can show up in the form of generalized anxiety, panic, and phobias.
Generalized anxiety disorder involves persistent worry and stress about life problems or conditions, and (according to the NIH) can involve constantly feeling restless, fatigued, distracted, irritable, or tense. Sleep disruptions and physical tension are also common.
Panic disorders involve "sudden periods of intense fear that come on quickly and reach their peak within minutes" in response to a trigger (such as a particular situation or location). In addition to prompting feelings of intense fear, hopelessness, and loss of control, panic disorders can also cause physical distress, including increased heart rate, shortness of breath, feeling faint, trembling, and sweating.
Phobias are fears of particular objects or situations that are out of proportion to the actual threat posed. Adult survivors of childhood sexual trauma may rearrange their lives to avoid coming into contact with the particular object or situation that is the focus of their phobia, such as how or where they sleep or come into contact with others.
Anxiety disorders, like depression, can cause major life disruptions, from work difficulties, financial strain, and struggles with personal relationships. Treatment typically involves therapy, medication, and stress-reduction techniques. To find help for persistent feelings of anxiety (and depression) visit the website for the Anxiety and Depression Association of America and search for treatment providers in your area.
Borderline Personality Disorder
Research has also found a strong correlation between a history of childhood sexual abuse and adult borderline personality disorder (BPD). As explained by the NIH, BPD is:
"An illness marked by an ongoing pattern of varying moods, self-image, and behavior. These symptoms often result in impulsive actions and problems in relationships. People with borderline personality disorder may experience intense episodes of anger, depression, and anxiety that can last from a few hours to days."
People who suffer from BPD tend to struggle with nuance in judgments of objects or people, instead seeing them in terms that are either "all good" or "all bad." BPD sufferers also will go to extreme lengths to avoid real or perceived abandonment, while simultaneously engaging in behavior that pushes others away, or engaging in a pattern of "intense and unstable relationships with family, friends, and loved ones." Those closest to a person with BPD struggle with a feeling of needing to "walk on eggshells," which strains and often ruptures those relationships.
BPD tends to emerge in early adulthood. Some research suggests its symptoms ease as a person ages. Treatment is available, principally through psychotherapy and medication, but it can be difficult for a person with BPD to recognize they need treatment in the first place.
BPD may also co-exist with another mental health condition found to be correlated with a history of childhood sexual abuse, known as conversion disorder. The U.S. National Library of Medicine describes conversion disorder as "a mental condition in which a person has blindness, paralysis, or other nervous system (neurologic) symptoms that cannot be explained by medical evaluation," and which "may occur because of a psychological conflict" or in response to a stressful experience. Conversion disorder inflicts intense distress, which is often made worse by medical professionals and others telling the person suffering that the problem is "not real" or "in their head."
Sexual Difficulties
Researchers have also observed widespread sexual difficulties among the adult population of survivors of childhood sexual abuse. According to research cited by the ACA, those difficulties often include:
"Avoiding, fearing, or lacking interest in sex; approaching sex as an obligation; experiencing negative feelings such as anger, disgust, or guilt with touch; having difficulty becoming aroused or feeling sensation; feeling emotionally distant or not present during sex; experiencing intrusive or disturbing sexual thoughts and images; engaging in compulsive or inappropriate sexual behaviors; experiencing difficulty establishing or maintaining an intimate relationship; experiencing vaginal pain or orgasmic difficulties (women); and experiencing erectile, ejaculatory, or orgasmic difficulties (men)."
All of these difficulties strain the lives of adult survivors of childhood sexual abuse. They interfere with (or entirely prevent) intimate relationships, disrupt professional pursuits, cause legal trouble, and reinforce co-occurring mental health problems, such as depression and anxiety. Psychotherapy can treat these difficulties if the person suffering seeks help.
Resources and Legal Options for Adult Survivors of Childhood Sexual Abuse
Numerous organizations around the country have a mission to combat childhood sexual abuse and to help adult survivors of that abuse. The United States Department of Health and Human Services has compiled a list of those organizations. Any of these organizations can put you in touch with resources in your area for confronting a history of childhood sexual abuse.
As human beings, it is fundamentally important for adult survivors of childhood sexual abuse to seek the mental health care they need; it is never too late to seek help. As attorneys for those survivors, we believe it is also important for anyone who wishes to pursue justice and accountability for childhood sexual abuse to have the opportunity to do so, and to have access to effective legal representation.
New Law Opens Door in California for More Justice, Accountability, and Compensation
Under a revised statute passed by the California legislature in October 2019, and which took effect on January 1, 2020, survivors of childhood sexual assault may commence any of the following types of lawsuit up until their 40th birthday or within five years of the date when he or she "discovers or reasonably should have discovered that psychological injury or illness occurring after the age of majority was caused by the sexual abuse:"
An action against any person for committing an act of childhood sexual assault;
An action for liability against any person or entity who owed a duty of care to the survivor, if a wrongful or negligent act by that person or entity was a legal cause of the childhood sexual assault that resulted in injury to the survivor; or
An action for liability against any person or entity if an intentional act by that person or entity was a legal cause of the childhood sexual assault that resulted in injury to the plaintiff.
The new revisions to the law also permit the survivor to seek treble damages from anyone whose actions to cover up sexual assault led to the harm the survivor suffered.
Finally, the revised statute creates a so-called "look back" period from January 1, 2020, through December 31, 2022, during which any of the three types of lawsuits listed above that previously expired under a statute of limitations are revived. In other words, many adult survivors of childhood sexual assault who were previously told that they could not pursue a claim against their abuser and/or anyone who enabled or covered up their abuse because it was "too late" now have a three-year window to take legal action.
How an Attorney Can Help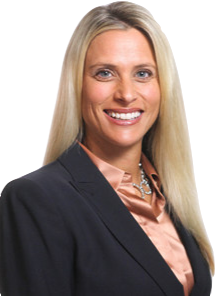 Until recently, adult survivors of childhood sexual abuse faced a daunting challenge in confronting their history of sexual trauma. Not only was it emotionally difficult to seek mental health treatment, it seemed nearly impossible to seek justice and accountability through a legal system. The "statute of limitations" had expired on their claims, leaving them to feel hopeless and deprived of a day in court.
But no longer.
As of January 1, 2020, when the new law above takes effect, adult survivors of childhood sexual abuse and assault can seek compensation from not only their abusers, but also other people, entities, and institutions that made the abuse possible. The extended limitations period means many, many survivors will have the opportunity—should they wish to take it—to seek justice and accountability.
Finally, California adult survivors of childhood sexual abuse will have the chance to obtain the financial compensation they deserve and need to pay for the treatment to help them recover from the psychological toll inflicted on them by an abuser.
At Gomez Trial Attorneys, we encourage survivors who feel ready to take that legal step to first make sure they have a strong mental health support system in place. Taking legal action can put a severe strain on anyone's emotional wellbeing, let alone that of someone who hopes to achieve a measure of justice and fair compensation for the severe harm done to them as a child.
As lawyers, we do our best to support our clients through the ups-and-downs of litigation, but as compassionate and dedicated as we are to our clients' wellbeing, we are legal counselors, and trust mental health counselors to do a better job than we can in that department.
After establishing as firm a support system as possible, we encourage survivors to reach out to an experienced legal professional who understands the process of pursuing justice for adult survivors of childhood sexual abuse, and is ready to explain and discuss the options available.
---
Gomez Trial Attorneys
655 West Broadway, Suite 1700
San Diego, CA 92101
Phone: (619)-237-3490