California Train Accident Attorneys
California Train Accident Attorneys
Trains provide an efficient way to travel or for transporting materials. From commuter trains to freight trains, these modes of transport rely on conductor skills, proper maintenance, and more to keep passengers—and nonpassengers—safe from harm. Unfortunately, they may cut corners or take other negligent actions that leave people hurt.
If you experienced serious injuries due to a negligent train operator or service, or a guardrail that didn't function properly, you may be entitled to compensation. If your injuries are not your fault, you should not pay out-of-pocket for expenses caused by the reckless actions of another person or company.
To learn more about your options for pursuing a civil action, contact Gomez Trial Attorneys' train accident lawyers without delay.
About Gomez Trial Attorneys
We have more than 10 years of experience representing victims of negligence, and have recovered more than $500 million for our clients. At Gomez Trial Attorneys, we believe everyone has the right to travel safely throughout San Diego, the region, and California at large. When a train conductor or a railroad company or service is negligent in keeping the public safe from harm, we stand ready to help the victims.
Personal injury claims involving train companies are often complex to investigate, and prosecute; as such, it is often an undertaking best left to an experienced legal team. We are well-aware of the tactics insurance companies use to delay or deny claims. Our legal team aggressively takes on insurance companies while keeping the lines of communication open with our clients. You never have to wonder about the status of your case with our team on your side.
You do not have to go through this experience alone. If we are unable to settle out of court, we are ready and willing to go to trial. Unlike many personal injury attorneys who quickly pursue settlements, we have extensive trial experience, making us comfortable presenting a case before a court if necessary.
While each case is different, you may be entitled to compensation for your medical bills, lost wages, and pain and suffering. If you lost your vehicle due to a train accident at a railroad crossing, you may be entitled to property damage.
Understanding how to navigate California law as it pertains to personal injury claims is vital for the best outcome possible. Cases involving Amtrak are becoming even more complex as the federally funded train service attempts to avoid liability for accidents. Carefully worded language added to tickets, forcing arbitration, is already a subject of contention in Congress. This hotly contested issue is why you may need our experienced attorneys on your side if your train accident injuries resulted from an Amtrak train accident.
Common Causes of California Train Accidents
A train accident can occur in a variety of circumstances—you don't have to physically be on a train to experience a serious injury. Freight and passenger trains can race through a malfunctioning railroad crossing and strike your vehicle or bicycle.
A train conductor who engages in reckless behavior, such as texting, while in control of the train can cause an accident. The network of railroads, types of trains, and the sharing of train tracks make this a complex form of transportation.
The following are just a few examples of how many train accidents occur:
Failure to share the right-of-way of connecting tracks.
Conductor fatigue, distraction, or operating under the influence of alcohol or drugs.
Poorly maintained trains.
Failure to report or to fix malfunctioning railroad crossing signals and alarms.
A heavily loaded train of passengers or freight can veer off the tracks in an instant. Despite rules and regulations set by the Federal Railroad Administration (FRA), conductors and train companies can act negligently by pushing the limits imposed by the FRA.
No one has the right to expose others to potential harm simply because they are tired, behind schedule, or failed to fix a mechanical error. When the negligence of others results in life-changing injuries for you, contact Gomez Trial Attorneys. Our legal team can help you explore your legal options for moving forward and for holding those accountable for their actions.
Types of Serious Injuries
A commuter train ride can save you time and frustration on your daily trip to your work. At the same time, your ride does not afford you with the same protection as a car—there's no seatbelts and no airbags to protect you. Whether to include seatbelts on trains is a subject Amtrack continues to study. Until passenger trains add them, a traumatic derailment or crash can result in the following types of serious injuries:
Traumatic Brain Injury – A train accident can leave you or a loved one with a traumatic brain injury (TBI). According to the Centers for Disease Control (CDC), a traumatic brain injury is a bump, blow, jolt, or penetrating head injury that disrupts normal brain function.
A severe TBI can result in short or long term impairment in the following areas of a patient's life:
Cognitive skills: examples include problems focusing and memory loss.
Motor skills: TBI can affect coordination, balance, and result in muscle weakness.
Sensation: the loss or impairment of vision, hearing, taste, and touch.
Behavior: the patient displays such behaviors as anger, aggression and appears depressed or anxious.
If your loved one experienced a serious TBI due to a train accident, they may change forever. A patient with a severe TBI typically requires more care than their family can provide. Twenty-four-hour care for your loved one is costly. The average price of a skilled living facility in California is between $8,300 and $9,800 per month.
Spinal cord injury – The spinal cord performs an important function in sending and receiving messages with the brain. When this line of communication becomes disrupted due to spinal cord damage, the results are often life changing. A spinal cord injury is either complete or incomplete:
A complete injury means there is no sensation or movement below the point of injury.
An incomplete injury means there is limited sensation or movement below the point of injury.
For patients who require a power mobility chair for their injury, home modifications, and accessible transportation, the cost of care continues throughout their lifetime. The ongoing need for care, along with the replacement of expensive medical equipment can reach into the millions of dollars in expenses.
Broken bones – A lack of seatbelts on a train traveling at a fast speed can result in more than one broken bone. Depending upon the severity of the break, you may face extensive surgeries and physical therapy. Breaking more than one limb creates a need for assistance with your most basic daily tasks. Broken bones can delay your return to work, or possibly end your career.
Burns – If a fire erupts or toxic chemicals spill after a derailment or train accident, you may experience devastating burns. Severe burns often require treatment at a designated burn center, often far from family and friends. Painful skin grafts and plastic surgery are among the types of treatments most serious burns require.
Placing your trust in a commuter or passenger train system is something thousands of people do each day in the United States. A train accident of any type can change your life forever due to negligence on the part of the conductor or train service.
Your medical bills will not only escalate, but can also follow you throughout your life. The cost for your care or that of your loved one is unlikely to decrease over time, but rather can increase due to rising medical costs.
When you become seriously injured due to the reckless actions of another person, you deserve quality medical care. You also deserve compensation for your lost wages and pain and suffering. Filing a personal injury claim is your right under California law.
At Gomez Trial Attorneys, we can help you through this difficult time. If you or a loved one was seriously injured due to a train accident-whether on a passenger train or at a railroad crossing—let us fight for the justice you deserve. For a free consultation, call us today.
Wrongful Death
If you lost a close loved one due to a train accident, you may be entitled to file a wrongful death claim. Depending upon your relationship with the decedent, you may be entitled to pursue damages for the following:
Final medical expenses of the decedent.
Funeral and burial costs.
Loss of income and future earnings.
Loss of inheritance.
Loss of companionship.
While no amount of money can replace your loved one, it can help to eliminate some of your financial stress. Our legal team understands what a traumatic time this is for you and your family. We take great pride in treating our clients with the respect they deserve. We also aggressively fight for fair compensation for our clients' unexpected expenses and loss.
If you lost a loved one due to a train accident, contact us to learn if you qualify for a wrongful death claim. While you undoubtedly feel overwhelmed by your circumstances, act quickly. The California statute of limitations sets strict timelines for filing a wrongful death claim. Do not miss your chance to pursue possible compensation on behalf of your loved one's estate.
Insurance Company Pressure
A train accident typically generates press. Media reports of a derailment or crossing accident can cause serious harm to a railroad's brand and reputation. Insurance companies like to make settlement offers quickly to minimize public relations damage and to make the case simply "go away."
The pressure insurance company representatives use to convince you to accept an offer isn't fair. Due to your injuries or loss, you are in a most vulnerable position. It is no time to make a major decision.
The amount of money they offer may seem like a large sum to you and your family. The reality is that your focus is on your present circumstances and most likely not on your future medical needs.
Do not fall for the pressure and tactics insurance companies use to get you to settle. Once you do accept an offer, you may lose your right at future civil action should your condition worsen. It is also important that you don't try to negotiate a settlement alone. Insurance companies are too experienced at what they do. Their interest is in protecting their bottom line. Trying to take them on without legal representation can leave you disappointed and without much-needed funds for your care.
Let our legal team handle aggressive insurance companies while you focus on your health and your family. Knowing someone is protecting your best interests can ease your stress and help you to better focus on your future.
Let Our California Train Accident Attorneys Protect You
Experiencing serious injuries due to a train accident is traumatic and overwhelming. The chaos following the accident leaves you feeling anxious about your injuries, your finances, and your quality of life. Depending upon the severity of your injuries, you may never return to a career you once loved or hobbies you once enjoyed.
Trains and those who own and operate them are valuable, yet risky, forms of transport. The important service they provide should not come with a serious medical price tag for innocent victims. A train conductor can become as easily distracted as any other driver. A train's braking system can fail just as easily as a large truck or passenger vehicle.
If you were seriously injured or lost a loved one due to a train accident, we can help. Gomez Trial Attorneys are here to help you through this traumatic time in your life. For a free case evaluation, call us at (619) 237-3490, or contact us online. Time is of the essence due to the statute of limitations for filing your claim. The sooner you contact us, the sooner we can get to work for you.
Don't let the negligent actions of railroad employees and/or a train company go unanswered. Let us fight for the justice you deserve. Contact Gomez Trial Attorneys today.
Our Process...
Easy as 1. 2. 3!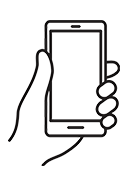 We will determine your case and submit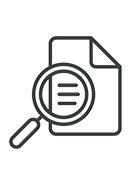 You will get regular update from us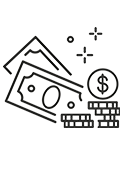 Collect your compensation

"John helped me find doctors, he referred me to his neurologist, his physical therapist, I mean, anything I needed he was right there, every step of the way. I couldn't have asked for a better result from all of this, I would absolutely recommend Gomez Trial Attorneys."

"During the time I was working with Gomez Trial Attorneys, they treated me very, very well. 100% of the time, they believed me, and they were very compassionate. They felt sorry for what happened and they understood the therapy process."

"They held my hand the whole time and kept me in the loop every aspect of my case which was very refreshing to me. They helped me get my settlement offer as fast as possible and I was able to keep my farm"

"The Gomez experience was the best experience it could be for me really, only positive things to say. They really were there every step if the way. Thanks to Gomez Trial Attorneys my dad is able to support my family as a single father"

"He opened the door for me to join his firm to help other brain Injury survivors and I never met another firm who is like this who was so understanding and caring who took the extra step and walked the extra mile with their clients and this is the best"

"I am very satisfied with the outcome with Gomez and I would definitely recommend Gomez to anybody, we tell people all the time, Get Gomez! They are really thorough with everything and they make you feel real comfortable."

"Just helped us through, guided us through, I kept notes all those years, we had questions all the time and they would always keep us informed of what was going on. They just unlayered it, layer by layer, I've never seen anything like them. Thank God for them."
Get your
free consultation
24/7 Support & Free Consultation