Carlsbad Bicycle Accident Lawyers
Carlsbad Bicycle Accident Lawyers
Riding along the coast on "the 101," and through Carlsbad's hills is a cyclist's dream, and it is one of the most popular biking areas in San Diego County. On weekdays, Carlsbad Boulevard alone sees an average of 800 cyclists per day and that number swells to 2,500 on busy summer weekends.
Unfortunately, Carlsbad's roads have become increasingly dangerous for cyclists as the area's motor vehicle traffic and e-bike traffic continue to rise. Collisions between e-bikes and bikes have risen 233% between 2019 and 2022. Roads in Carlsbad have become so dangerous for cyclists and e-bikers that the city has declared a state of emergency and allocated $2 million to help combat the issues.
The dedication of additional funds to bike safety in Carlsbad is a step in the right direction, however, change takes time. And sadly, no number of changes can ever eliminate the risk of careless drivers to cyclists. If you have been in a collision with a car, truck, e-bike, or other motorized vehicles while riding your bike, a Carlsbad bike attorney can help you pursue the compensation you deserve.
At Gomez Trial Attorneys ,our attorneys have a 
proven track record
 of obtaining large settlements and verdicts in personal injury cases, including more than one bicycle accident settlement of over a million dollars. While each case is unique, and there are no guarantees, our attorneys have the skills and experience needed to vigorously pursue compensation on your behalf.
COMMON CAUSES OF CARLSBAD BIKE ACCIDENTS
The most common causes of serious bike accidents in Carlsbad are collisions with another motor vehicle. Historically, this meant a collision with a car or truck. Today, e-bikes are motorized vehicles that cause bike collisions at an alarmingly frequent rate. These types of collisions are often the result of distracted driving or a driver not following California motor vehicle laws. Under California law, motor vehicles drivers:
Must stay out of bicycle lanes. If turning, motorists may enter a bike lane no more than 200 feet before beginning the turn.
Keep an appropriate distance when overtaking and passing. The Three Feet for Safety Act provides that motorists overtaking and passing a bicycle traveling in the same direction must pass with at least three feet of space between them. If this is not possible due to traffic or roadway conditions, the driver must slow to a reasonable speed and only pass the bicycle when it is safe. When passing, motorists must use caution to avoid forcing the bike into a parked vehicle or an open car door.
Watch for bicycles. Bicycles are smaller than cars and more difficult to see. Therefore, drivers must check for bicycles before changing lanes, turning, entering traffic, or opening doors next to moving traffic. Always check blind spots before taking such action.
Avoid leaving debris. Roadside debris, such as bottles, cans, cigarettes, nails, or other rubbish, can present a serious hazard to bikers. It is illegal for anyone to throw items from a moving vehicle onto a road or bike path.
Although collisions are the most common cause of bike accidents, they are not the only cause. Product defects in the bike and its components are another common cause of bike accidents. Improperly designed or maintained roads are yet another cause of accidents.
COMMON BIKE ACCIDENT INJURIES
When a bicycle and a car crash, it is the cyclist, of course, who sustains the brunt of the damage. Cyclists are far more vulnerable to injuries than those riding in a motor vehicle. Since so many accidents occur between a bicycle and a motor vehicle, the harm from bicycle accidents is too often debilitating and life-threatening. Common injuries from bike accidents include:
Head or brain injuries. A properly fitted bicycle helmet can offer some protection in a crash, but it cannot eliminate the risk of a serious head or brain injury. A traumatic brain injury—whether it consists of a concussion or major damage to brain tissue—can cause severe, long-term impairments for injured Carlsbad cyclists.
Spinal cord injuries. Cyclists thrown from their bicycles in a collision risk spinal cord damage. A spinal cord injury may result in permanent paralysis and a lifetime of challenges, and unplanned expenses.
Back injuries. Riders need not necessarily suffer damage to their spinal cords to suffer extreme back trauma from a bicycle accident. Fractured vertebrae, ruptured discs, and nerve damage in the back from a collision can leave cyclists in lasting pain that inhibits every aspect of their lives.
Severe fractures and orthopedic injuries. A violent fall from a bicycle onto or against a hard surface will also risk breaking the rider's bones or inflicting severe trauma to joints, muscles, ligaments, tendons, and cartilage. Any of these injuries can leave a rider struggling with chronic pain and limited mobility.
Internal injuries. The violent force of a bicycle accident can cause injuries to vital internal organs, such as the lungs, liver, kidneys, and spleen. Harm to these organs may result in long-term health complications that require constant care.
Road rash. Taking a slide along rough pavement can scrape, tear, and rip a rider's skin and the tissue beneath it, embedding dirt and debris in the wound along the way. The resulting injury puts the injured rider at risk for dangerous infections and often leaves disfiguring scars.
The Carlsbad bike accident lawyers at Gomez Trial Attorneys may be able to help bicycle accident victims recover compensation for all these types of injuries and more.
LIABILITY FOR CARLSBAD BICYCLE ACCIDENTS
The primary legal basis for most Carlsbad bike accidents is negligence. Other legal causes of action, such as product liability, may also come into play depending on the circumstances of the case. In California, negligence occurs when a person owes a duty to another person and fails in that duty. The negligent person can be liable for any resulting injuries. Negligence by a driver can take many forms, such as running a stop sign, speeding, or improper use of designated lanes.
COMPENSATION FOR CARLSBAD BIKE ACCIDENTS
Treating the injuries and managing the impact that bicycle injuries have on the victim's life is a financial and emotional drain. Victims often experience pain and suffering, high medical bills, and the inability to immediately (if ever) return to work. At Gomez Trial Attorneys, we believe that those responsible for the harm – such as a careless driver – should be held accountable for paying for these losses. In a bicycle accident lawsuit, compensation for the victim's harm and losses may be pursued. These are compensatory losses. Compensatory losses may include payment for:
Medical bills
Counseling
Lost wages
Lost earning capacity in cases of permanent physical or mental impairment
Loss of consortium (of a spouse or registered domestic partner)
Disfigurement or loss of limb
Scarring
Pain and suffering
In limited cases, it may be possible to pursue punitive damages, which are designed to punish the wrongdoer. An experienced Carlsbad bike accident lawyer like the ones at Gomez Trial Attorneys can evaluate what damages you may be entitled to during a 
free case evaluation
.
WHAT TO DO AFTER A CARLSBAD BIKE ACCIDENT
If you have been injured in a Carlsbad bike accident, here is what to do:
Be Prepared. No one plans to be in a bike accident when they go out for a ride. Be prepared anyway. When riding, carry a cell phone, personal identification, emergency medical information, and emergency contact information.
Move to a safe area. Get out of traffic and go to a safe area such as a sidewalk.
Call 911 for emergencies. If you think that you or someone else may need emergency medical care, call 9-1-1 immediately. This is the number one priority, everything else can wait.
Call the police. Even if the accident is minor, an official police report documents the accident.
Obtain medical care as soon as possible. Even if you think you are uninjured or that your injuries are minor, some injuries do not show up until days or even weeks later, so even if you do not need an ambulance, obtain a medical assessment as close to the accident as possible. Medical records are important sources of proof in bike accident cases.
Leave your bike in the same state it was after the crash, if possible. It is best if the police see the accident scene undisturbed. However, if leaving your bike would create danger for others (e.g., if it is in traffic), move it to a safe location, if you can safely move it.
Get insurance and contact information. Be sure to get the name and insurance information of the driver, the names of any passengers, and the contact information of any witnesses.
Document the scene. Take photos of injuries, your bicycle, and the accident scene.
Stay off social. Do not publish photos of or information about your accident on social media. These types of posts could end up being used against you in a court case, even if you delete them.
Stay silent. Make no statement to insurance companies or other people until you talk to a lawyer.
DO I NEED AN ATTORNEY FOR MY CARLSBAD BIKE ACCIDENT?
We strongly recommend that you hire a Carlsbad bike accident lawyer if you have been in a bike accident. In most cases, working with an attorney could help you obtain the highest compensation possible, whether through settlement or trial. Additionally, an attorney takes charge of the legal aspects of your accident so you can focus on your recovery. The following are a few key ways Gomez Trial Attorneys' Carlsbad bicycle accident attorneys help can help with your claim:
Assess the circumstances that led to your accident. When we accept new clients, we start with a consultation to help us understand exactly what happened during the accident. First, we work to identify all responsible parties. There  are often multiple parties whose actions led or contributed to a bicycle accident. Identifying all parties who should be held accountable is important and may help you receive more compensation for your injuries.
Put together a personal injury claim package that includes all your expenses. Many bicycle accident victims face substantial injuries and a wide range of expenses following the accident. We will work with you to help assess all of your expenses and include them in your claim. Expenses may include initial hospital costs as well as ongoing treatment. You may also be entitled to compensation for any lost time at work or necessary household modifications for permanent injuries.
Negotiate on your behalf. In a perfect world, insurance companies would automatically offer the maximum compensation you deserve for your injuries. Unfortunately, many insurance companies attempt to limit its financial liability by providing inadequate compensation to victims of serious accidents. After suffering injuries in a bicycle accident, having an attorney on your side will often significantly increase any settlement offers. After an insurance company makes an offer, an attorney can engage in negotiations to ensure you receive the compensation you deserve.
Take your case to trial, if needed. In some cases, the insurance company of the responsible driver may not want to offer the compensation you deserve. If you must go to trial to seek compensation, we will go with you. We will fight hard to ensure your rights are protected. We will seek compensation for every impact your injuries have had on your life.
NEED A CARLSBAD BICYCLE ACCIDENT ATTORNEY? GET GOMEZ.
If you have been injured in a bicycle accident, our Carlsbad bicycle accident lawyers are here to answer your questions and help you determine what your legal options are. Contact us at 833-GET-GOMEZ or here to schedule a free case evaluation.
Our Process...
Easy as 1. 2. 3!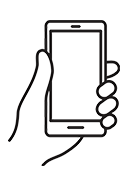 We will determine your case and submit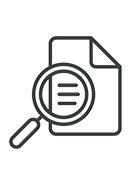 You will get regular update from us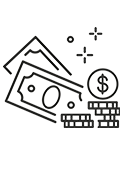 Collect your compensation

"John helped me find doctors, he referred me to his neurologist, his physical therapist, I mean, anything I needed he was right there, every step of the way. I couldn't have asked for a better result from all of this, I would absolutely recommend Gomez Trial Attorneys."

"During the time I was working with Gomez Trial Attorneys, they treated me very, very well. 100% of the time, they believed me, and they were very compassionate. They felt sorry for what happened and they understood the therapy process."

"They held my hand the whole time and kept me in the loop every aspect of my case which was very refreshing to me. They helped me get my settlement offer as fast as possible and I was able to keep my farm"

"The Gomez experience was the best experience it could be for me really, only positive things to say. They really were there every step if the way. Thanks to Gomez Trial Attorneys my dad is able to support my family as a single father"

"He opened the door for me to join his firm to help other brain Injury survivors and I never met another firm who is like this who was so understanding and caring who took the extra step and walked the extra mile with their clients and this is the best"

"I am very satisfied with the outcome with Gomez and I would definitely recommend Gomez to anybody, we tell people all the time, Get Gomez! They are really thorough with everything and they make you feel real comfortable."

"Just helped us through, guided us through, I kept notes all those years, we had questions all the time and they would always keep us informed of what was going on. They just unlayered it, layer by layer, I've never seen anything like them. Thank God for them."
Get your
free consultation
24/7 Support & Free Consultation