El Centro Catastrophic Injury Lawyers
El Centro Catastrophic Injury Lawyers
While surviving an accident can leave victims grateful to be alive, they can also act as a source of extreme worry as it relates to recovery. Whether an accident happened while walking through a store, or your car was slammed into by a semi-truck, catastrophic injuries can occur and leave victims facing a lifetime of recovery.
Catastrophic injuries usually result in a life that is forever altered. But, the victim is not the only one who pays the price. Family members may also suffer greatly as a result of the accident.
To help you face your recovery head on, you should speak with an experienced El Centro catastrophic injury attorney who will work hard for you, guiding you through the complex catastrophic injury claims process, and helping you recover every dollar you deserve.
Catastrophic Injuries Are Different
Any injury you suffer, especially one at the hands of someone else, can cause pain and suffering. Most of the time, the pain you feel and the life changes you encounter are only temporary. Catastrophic injuries, however, are usually permanent.
Catastrophic injuries could impact any part of your body, but often impact the spine and the brain. These are two of the most important and fragile areas of your body, and any injury impacting either of these regions can leave you with a permanent injury from which you cannot fully recover.
That lasting damage is what makes catastrophic injuries different. When you are involved in an accident that is so severe and causes extreme trauma to your body, you could face permanent injuries that negatively impact the quality of your life.
Working with a seasoned El Centro catastrophic injury lawyer can help you overcome the financial challenges you may face. Recovering, even partially, from a catastrophic injury can cost a great deal of money. Recovering from a concussion, a mild traumatic brain injury, can range from $85,000 to $3 million. This is a vast sum of money that the at-fault party—the one who caused your accident—should pay. Having a trusted lawyer at your side could give you a better chance of recovering the compensation you need to heal.
Common Causes of El Centro Catastrophic Injuries
Causes of catastrophic injuries can vary, but the one commonality between them is the severity of the impact.
That is why many of the examples involve high speed.
Car accidents
Truck accidents
Motorcycle accidents
Bicycle accidents
Falls
Workplace accidents
Sports
Defective products
When you or a loved one has suffered injuries in any type of accident, your concern centers around physical wellbeing and recovery. That concern only grows when the accident causes a catastrophic injury.
This can be one of the most challenging times in not only the victim's life but also their family's lives. With the added stress of such a traumatic injury and the associated financial burden, family members tend to feel overwhelmed with the care and concern they have for their loved one. They may also have to bear the burden of additional financial responsibilities.
That is why, whether you or a loved one has been injured in an accident that caused a catastrophic injury, you should speak with a catastrophic injury attorney in El Centro today. You should try to hold the negligent party liable for the pain and suffering you face. The best way to do this is to file a catastrophic injury claim against the negligent party. But you have to act quickly because statutes of limitations limit the time in which you have to file a lawsuit. Contact Gomez Trial Attorneys to get started.
Examples of Catastrophic Injuries
While catastrophic injuries tend to involve the spinal cord and brain, the injuries themselves can vary. Catastrophic injuries also come alongside other, less serious, injuries.
Traumatic Brain Injury
A traumatic brain injury, or TBI, is exactly what it sounds like—a traumatic injury to the brain. The most commonly known TBI is a concussion. Many people think concussions are minor injuries, but that is a misconception. Any injury involving the brain is a serious injury that requires medical attention.
Spinal Cord Injury
Spinal cord injuries could cause severe disabilities, including partial or complete paralysis. This happens when the accident damages the victim's spinal cord beyond repair.
Amputation
Amputation can result from a spinal cord injury, but it can also be caused by an accident so severe that a limb is crushed or damaged beyond repair. This type of injury often results in not only physical pain, but also mental injuries due to the loss of a limb. It also greatly reduces the earning potential for the victim.
Steps to Take After an El Centro Catastrophic Injury
The steps you take immediately after any accident, especially one involving a catastrophic injury, can play an important role in your ability to collect damages from the negligent party. Following these steps could not only help you recover physically, but also financially.
The severity of your accident may prevent you from taking these steps alone—and you may require the assistance of a trusted family member or friend.
Call 911. While this one may be obvious, many people fail to take this crucial step—which serves two purposes. First, calling 911 alerts emergency medical personnel that you need help. Because your injuries are so severe, the emergency medical providers may not be able to treat you at the accident scene. They may have to stabilize you and then transport you to a hospital. Second, calling 911 also alerts the police to an accident. When they come to the accident scene, they will create a police report by speaking with witnesses to understand how the accident happened. While they may not assign fault, they would create a diagram. This allows your El Centro catastrophic injury attorney the chance to review this report and help show that the accident was caused by someone else.
Take pictures. Getting images of your accident scene really can make a difference in your El Centro catastrophic injury claim. Pictures can show details that you or other witnesses just may not be able to describe. Pictures allow your legal team the opportunity to show how your accident happened, not just discuss how it happened.
Seek medical attention. Because your injuries are catastrophic, you will likely be in the hospital for at least a few days, maybe longer. But, after they discharge you, you still need to take your doctor's medical advice. If your doctor recommends rest, you need to rest. Do not push your recovery. We know you want nothing more than to return to your regular life, but that might not be possible. Following up with your doctor is important, too, so you know if you are veering off course in your recovery. They can help to quickly get you back on track.
Keep a journal. Over time, you will not remember the initial pain of your catastrophic injury. You may not recall all the hurdles you had to overcome during your recovery. You may not remember all the procedures and doctor visits. By writing in your journal each day, you can ensure that these details stay fresh.
Contact a trusted catastrophic injury attorney in El Centro. Your ability to recover compensation for your injuries could depend on the lawyer you choose to represent you. Not all attorneys are created equal, and not all El Centro catastrophic injury lawyers have the skill you need to maximize your compensation. Make sure you choose a lawyer you feel comfortable with because your El Centro catastrophic injury claim could depend on your choice. Contact Gomez Trial Attorneys to see if we are the right fit for you.
How to Collect Damages After an El Centro Catastrophic Injury
Collecting damages from the at fault party might seem simple—they caused the accident so they should pay your medical bills. Unfortunately, it is much more complex than that, especially in your situation where you have a catastrophic injury.
Catastrophic injury cases often involve the use of expert witnesses. The medical complexities of your injuries are not easily understood. Many people, including insurance companies, underestimate the suffering victims of these injuries endure and the recovery time required.
Your El Centro catastrophic injury attorney could try to collect compensation for you, including:
Prescription medication costs
Present and future medical bills
Rehabilitation costs
These expenses are fairly easy to calculate by simply adding up all the bills you currently have. But, you also need to account for your future medical expenses. Because you suffered a catastrophic injury, you could face a lifetime of medical procedures, doctor visits, and rehabilitation. While these costs are currently unknown, if you work with a knowledgeable catastrophic injury lawyer in El Centro, you can get a general estimate of these expenses.
Creating this estimate of your future needs is important; it can help ensure you do not have to pay out of pocket for your medical expenses. You want to make sure you recover enough compensation to cover all of your medical expenses from the at-fault party. More Americans file for bankruptcy each year because of medical bills than any other financial reason. Do not let yourself get pulled into financial hardship because of someone else's negligence. Try to hold them accountable for your accident and your medical bills.
Expenses Other than Medical Bills in El Centro Catastrophic Injuries
But your medical bills will not be the only financial burden you face. In fact, your non-medical expenses may outweigh your medical bills. Catastrophic injuries certainly create astronomical medical expenses, but they can also leave you out of work at least temporarily and possibly permanently. This is not a financial burden you or your family should face alone.
Other compensation your attorney may try to get for you include:
Pain and suffering
Emotional distress
Lost wages
Lost earning potential
Loss of companionship
Loss of life enjoyment
Home modification costs
There are countless other items you may need compensation for after suffering a catastrophic injury. Never diminish your suffering and your financial needs. This injury could not only make you suffer, but it can also make your family suffer.
While no amount of money can undo your accident and your catastrophic injuries, it could help lift the burden on your family. When they do not need to take on extra work, they no longer feel an unnecessary financial burden and can spend more quality time helping you recover from your injuries.
Compensation could also relieve some of your worries. Of course, you are concerned about your health and well being as well as your mental state as you adjust to an alternative way of life. Not having to worry about how your bills get paid can be a tremendous relief off your shoulders, letting you focus on what really matters.
The best way to achieve this goal is to work with a catastrophic injury lawyer in El Centro who has your best interests at heart. Your lawyer can be the legal advocate you need, someone who fights hard to protect your rights and get you every dollar you deserve. Your new life may depend on your ability to recover compensation from the at-fault party. Your lawyer plays an important role in achieving that goal.
El Centro Catastrophic Injury FAQ
With two international border crossings and major promise as a commercial and industrial region, El Centro offers unlimited opportunity to its residents and visitors. Unfortunately, it also offers serious hazards that can increase the risk of suffering a catastrophic injury. If you suffer an injury that prevents you from working and living your life the way you had planned, what should you do? How will you pay for the expenses of your injury and cope with the impacts on your life that it has caused?
Gomez Trial Attorneys is proud to serve El Centro residents grappling with a catastrophic injury, and are dedicated to securing the justice and compensation necessary to make victims in our community whole again. Read on for answers to some of the questions we are most frequently asked by our El Centro clients regarding catastrophic injuries.
What is a catastrophic injury? How do I know if my injuries qualify?
A catastrophic injury is an injury so severe that it causes permanent disability and drastically alters the way the injured individual works and lives his or her life. This term is most often used to define injuries to specific parts of the body, including the brain, spinal cord, spine, and skull.
This is because the brain and the spinal cord make up the body's central nervous system and work together to control all other bodily functions and responses. The spine and the skull serve as protection for these vital organs. The brain and the spine each have only a limited ability to heal from damage, and generally result in permanent disability as well as a slew of complications that can create additional expenses and impacts.
Other types of injuries could be considered catastrophic as well, if they carry the anticipated outcome of permanent disability and a lot of impacts on the person's way of life. Some examples of severe injuries that can be considered catastrophic include limb amputations, severe burns, and damage to internal organs that results in a significant change in the person's life expectancy or the way they live their life.
Your attorney can help you understand if your injuries are considered catastrophic.
How do I recover damages in El Centro for my catastrophic injury?
Those suffering catastrophic injuries in El Centro that were caused by the careless or reckless actions of someone else can seek to recover damages for their injuries from the liable party through a personal injury lawsuit. A personal injury lawsuit is a type of legal action filed in civil court.
The requirements for a successful outcome to your claim is the ability to prove that someone else was liable for the accident that caused your injury and show the damages that you've suffered. The statute of limitations in California personal injury cases is generally two years, unless the claim is against a city, county, or state governmental agency.
What damages can I recover from an El Centro catastrophic injury case?
California law allows accident victims to recover both economic and non-economic damages through the personal injury lawsuit process.
Economic damages refer to out-of-pocket expenses incurred by your accident-related injuries, such as:
Medical treatment, including emergency treatment at the accident scene or in the emergency department, transport by ambulance or air, diagnostic testing, hospitalization, physician or surgical services, prescription medication, physical therapy, and rehabilitation. Prosthetic devices and mobility aids such as crutches or wheelchairs are also included.
Lost wages due to being too injured to work.
Loss of future earning capacity due to permanent disability and the resultant inability to return to work after the accident.
The cost of hiring someone to perform household services that the injured person can no longer do.
Non-economic damages refer to the life impacts that the claimant suffered as a result of the injury, such as:
Physical pain and suffering.
Emotional distress.
Loss of consortium, which is a damage sought on behalf of the injured person's spouse for loss of physical intimacy and companionship due to the injury.
Loss of the enjoyment of life.
Why do El Centro catastrophic injury cases tend to be so high in value?
The more serious the injury, the more expenses are incurred. Catastrophic injury cases generally have a higher amount of economic damages due to the extensive medical treatment required, as well as the loss of future earning capacity rotating to the individual's inability to work. Catastrophic injuries also produce more life impacts, affecting not only the physical pain suffered as a result of such serious injuries, but the inability to work, participate in formerly enjoyed activities, and the dramatic changes in the injured person's relationships with family members and friends.
My loved one died after suffering an El Centro catastrophic injury. Can I recover damages?
If someone else caused the accident that resulted in your loved one's death, you can recover damages through a wrongful death lawsuit. Like personal injury lawsuits, wrongful death claims also are a legal action filed in civil court. These actions seek to recover damages on behalf of the deceased's family members.
The family members eligible to benefit from the wrongful death claim include:
The deceased's spouse or domestic partner
The deceased's children
The deceased's grandchildren if his or her children are also deceased
Any other minor child (such as a stepchild) who receives at least 50 percent of his or her financial support from the deceased
Anyone else who would be entitled to the deceased's property through the state's intestate succession laws
What is the average El Centro catastrophic injury settlement?
Because each case and each injury is unique, there is no "average" settlement for a catastrophic injury case in El Centro.
However, the factors that can affect the value of the case include:
How much insurance the at-fault party has. Insurance is how most personal injury and wrongful death claims are paid. While it is possible to sue an uninsured person and even to receive a judgment in your favor, collecting your award would be incredibly difficult as most people can't pay the extraordinary expenses involved in a catastrophic injury case out-of-pocket.
Whether you have insurance. In car accident cases, California law prevents uninsured drivers from collecting non-economic damages even if they had no fault in the accident. As the non-economic damages are an important part of valuing a case, not having the ability to claim those damages will dramatically reduce the amount of your claim.
Whether you were partially liable. If your own actions were partially responsible for the accident that caused your injuries, you can still file a claim against other at-fault parties, but your settlement or award will be reduced to account for your liability.
Your age and overall health at the time of the accident. Those who suffer a catastrophic injury during their career will likely see more damages related to loss of income and loss of future earning capacity than a young person with no work experience or a retired person who no longer earns an income. Pre-existing injuries are often used by insurance companies in an attempt to reduce the payout as they argue that the pain you've endured was at least partially caused by injuries that existed before the accident and were, therefore, not the responsibility of their insured.
Your patience. Negotiating a fair settlement takes time. Your lawyer needs to gather a lot of information from medical professionals regarding your prognosis, which they cannot provide until they have time to evaluate your condition. Additionally, it takes time to see the severity of the impacts that you will be living with. Often, insurance companies will bank on the notion that you will be willing to accept far less of a settlement than what you need or deserve. They sometimes don't offer their highest settlement until just before litigation begins or even after the trial has started but before a judgment, as the insurance company faces not only the prospect of paying for your claim but also affording the expense of litigation as well.
What if my catastrophic injury was work-related? Can I still file an El Centro catastrophic injury lawsuit?
Generally, catastrophic injuries that are caused by work-related accidents are covered by California's workers' compensation program. Workers' compensation is a type of insurance policy that most employers in California are required to provide for their employees. This program covers the cost of medical treatment and lost wages as well as benefits for family members if the injury to the worker results in death, but non-economic compensation is not provided.
If a third party who is not your employer or a co-worker caused your accident, you could file a personal injury lawsuit against the at-fault party. An example of a work-related accident involving a third party would be a transportation accident caused by another driver while a person employed as a driver was carrying out on-the-job tasks.
An experienced catastrophic injury attorney will help you determine the legal process that applies to your case.
Is my El Centro catastrophic injury settlement taxable?
According to the Internal Revenue Service, personal injury awards or settlements are not considered income and are, therefore, not taxable. However, if you deduct medical expenses related to your injury in one year and receive a settlement the following year, the IRS will want the amount you deducted returned to them. Also, if you obtained punitive damages—a type of damage that is sometimes awarded beyond the amount of expenses and non-economic impacts to punish the defendant for particularly reckless behavior—you will likely have to pay taxes on that portion of the award.
My injuries are obvious, so why do I need an attorney for my El Centro catastrophic injury case?
An attorney is your number one resource in a catastrophic injury case. While the at-fault party's insurance company will offer you a settlement if your injuries are obvious and liability is clear, the amount that is offered is likely going to be far less than what you actually need or deserve. An attorney experienced in catastrophic cases brings not only knowledge of the legal process of obtaining compensation for your injury, but also knowledge of the types of impacts that individuals with catastrophic injuries face. This will help to form a realistic value for your case.
Beyond ensuring that your case is properly valued, your attorney will protect your right to recover damages related to your injury by filing your case within the statutory time limit and in the proper jurisdiction.
He or she will provide other services for you, including:
Guidance as to your legal options and the benefits and pitfalls of accepting a settlement offer.
Gathering and organizing the evidence and witness testimony that will enable liability and expenses to be proven in court.
A strong network of experts such as medical professionals and accident reconstruction specialists who can strengthen your case.
Representation of your case at all pre-trial conferences and hearings.
Skilled negotiation with the at-fault party's insurance carrier to obtain a fair settlement offer on your behalf.
Instead of a settlement, litigation of your case in court, including the delivery of opening and closing statements and examination of witnesses.
Assistance in collecting your award or settlement.
Further representation, if the defendant in your case appeals the judgment.
Catastrophic injuries are injuries so severe that there is little hope of life without the impacts of a permanent disability. Consulting a compassionate catastrophic injury attorney in El Centro is one of the most important things you can do following a catastrophic injury. Let the experienced El Centro catastrophic injury lawyers at Gomez Trial Attorneys achieve justice for you and your family. For a free case evaluation, contact us right now.
Call Our Trusted El Centro Catastrophic Injury Lawyers
The lawyer you choose should be someone with experience helping catastrophic injury victims like you. Do not simply assume you get enough compensation from the negligent party's insurance company without a fight. Your lawyer should prepare to battle the big insurance companies to help you recover the compensation you need to cover your existing medical costs, the long-term medical expenses you will face for the rest of your life, and all the non-medical expenses needed to adjust to your new way of life.
Without legal representation at your side, you may not know just how much money you may need to live a worry- and stress-free life. At Gomez Trial Attorneys, we are here to stand up for the rights of our clients, and to fight to protect their interests.
If you or a loved one has suffered a catastrophic injury, you need to speak with an El Centro catastrophic injury attorney today, contact us online, or call us now at (619) 237-3490. At Gomez Trial Attorneys, we are prepared to help you and your family get the compensation needed to feel comfortable in your new life.
---
Gomez Trial Attorneys
2299 West Adams Avenue, Suite 102
El Centro, CA 92243
(760)-259-2166
Our Process...
Easy as 1. 2. 3!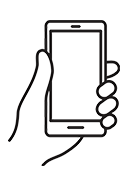 We will determine your case and submit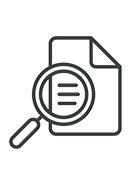 You will get regular update from us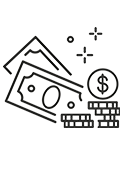 Collect your compensation

"John helped me find doctors, he referred me to his neurologist, his physical therapist, I mean, anything I needed he was right there, every step of the way. I couldn't have asked for a better result from all of this, I would absolutely recommend Gomez Trial Attorneys."

"During the time I was working with Gomez Trial Attorneys, they treated me very, very well. 100% of the time, they believed me, and they were very compassionate. They felt sorry for what happened and they understood the therapy process."

"They held my hand the whole time and kept me in the loop every aspect of my case which was very refreshing to me. They helped me get my settlement offer as fast as possible and I was able to keep my farm"

"The Gomez experience was the best experience it could be for me really, only positive things to say. They really were there every step if the way. Thanks to Gomez Trial Attorneys my dad is able to support my family as a single father"

"He opened the door for me to join his firm to help other brain Injury survivors and I never met another firm who is like this who was so understanding and caring who took the extra step and walked the extra mile with their clients and this is the best"

"I am very satisfied with the outcome with Gomez and I would definitely recommend Gomez to anybody, we tell people all the time, Get Gomez! They are really thorough with everything and they make you feel real comfortable."

"Just helped us through, guided us through, I kept notes all those years, we had questions all the time and they would always keep us informed of what was going on. They just unlayered it, layer by layer, I've never seen anything like them. Thank God for them."
Get your
free consultation
24/7 Support & Free Consultation