Cathedral City Personal Injury Lawyer
Cathedral City Personal Injury Lawyer
Cat City is more than just a popular resort destination—it's also home to thousands of local families, workers, and residents, all of who are at risk of personal injury due to the negligence of another party. Severe injuries due to another party's negligence may leave you struggling medically and financially. All too many personal injury victims do not know their rights or struggle to understand the compensation they deserve.
Gomez Trial Attorneys have represented numerous clients throughout the Coachella Valley, and are proud to serve as a community resource for our friends and neighbors in Cathedral City. With an experienced Cathedral City Personal Injury Lawyers on your side, you may find it easier to navigate your personal injury claim or increase your odds of getting the compensation you deserve for your injuries. Contact Gomez Trial Attorneys today to schedule a free consultation.
GOMEZ TRIAL ATTORNEYS: THE CLAIMS WE HELP HANDLE IN CATHEDRAL CITY
At Gomez Trial Attorneys, we have an extensive history successfully pursuing personal injury claims and helping our Cathedral City clients get the compensation they deserve for serious injuries.
For example, in one jury verdict, we helped our client acquire more than $105 million for fraud and negligence. In another jury verdict, we helped a slip and fall victim who suffered traumatic brain injury acquire more than $16 million. These are just past results and unfortunately are no guarantee of similar outcomes in future cases; we can, however, assure you that when we take on a client, our experienced attorneys will work hard to aid them in their quest for the compensation they deserve. Gomez Trial Attorneys has extensive experience in several areas that cover 
extreme injuries
, including:
CONSTRUCTION SITE ACCIDENTS
Many hazards fill construction sites: dangerous equipment, exposed electrical wiring, and the potential for severe falls from heights. Crushing damage or damage from tools occurs frequently on construction sites, often due to the negligence of the construction company or the company that created the equipment.
TRAUMATIC BRAIN INJURY ACCIDENTS
Traumatic brain injury
 can occur because of auto accidents, construction accidents, slip and falls, or attacks, among other reasons. Many victims find that traumatic brain injury permanently changes their lives physically, mentally, and emotionally, leaving them with long-term implications that can change the entire course of their lives.
CAR ACCIDENTS
Car accidents
 often occur in the blink of an eye, before the victim can respond. Each year, throughout California, more than 9,000 victims face death or serious injury in car accidents, including traumatic brain injury, spinal cord injury, or amputation. In truck accidents, the impact can cause even more serious damage.
SEXUAL ABUSE AND ASSAULT
Individuals across America face sexual assault
 every 73 seconds
. Many victims face lifelong trauma, including PTSD, as a result of sexual assault. Sometimes, another individual may have a duty of care to prevent that assault: a business, including hotels, for example, where an assault took place. An experienced attorney can help the victim obtain compensation for those events.
NURSING HOME ABUSE
Seniors in a nursing home have the right to expect a reasonable level of care from their caregivers. Unfortunately, in some nursing homes, caregivers commit acts of physical, sexual, and emotional abuse or negligence against the seniors in their care, rather than offering the high standard of care those seniors deserve. An attorney can help gain compensation for the suffering elders faced at the hands of their abusers in a Cathedral City nursing home. If you or someone you love suffered a serious personal injury, contact us to learn more about how we can help.
THE IMPACTS OF SEVERE INJURIES
Many accident victims discover that the aftermath of those accidents leaves them with long-term physical, mental, and financial challenges. Severe injuries leave many victims with lifelong medical bills. Even victims who eventually make a full recovery from their injuries may have significant ongoing medical expenses.
TRAUMATIC BRAIN INJURY
Victims with
 traumatic brain injury
 may find every area of their lives changed by those injuries. They may experience personality changes or notice difficulties with emotional regulation that can make it difficult for them to take on their usual work responsibilities or to interact with friends the way they normally would. Many victims with traumatic brain injury suffer from sleep disturbances: either sleeping too often or struggling to sleep at all. The mental impacts of traumatic brain injury prove even more far-reaching. Victims may struggle, for example, to focus or concentrate on the tasks in front of them, which can make it incredibly difficult to take care of work. Other victims may find themselves suffering from memory difficulties. While many people imagine long-term memory problems as a result of traumatic brain injury, traumatic brain injury survivors may find short-term memory problems even more challenging to overcome. The impacts of a traumatic brain injury can linger: Even victims with "mild" traumatic brain injury may find themselves with symptoms more than a year after the accident.
SPINAL CORD DAMAGE
Slips and falls, construction accidents, and auto accidents can result in 
spinal cord damage
 due to the severe amount of trauma suffered in an accident. With incomplete spinal cord damage, the victim may lose some mobility and sensation below the site of the injury. Complete spinal cord damage, on the other hand, may leave the victim with no mobility or sensation at all. While victims with incomplete
 spinal cord injury
 may regain some movement and control over time, victims with complete spinal cord injury may suffer full paralysis for the rest of their lives.
AMPUTATIONS
Due to the large number of dangerous tools on construction sites, including heavy equipment, many hazards can lead to amputation, including improper use of power tools or crushing damage from heavy equipment. Car accidents, especially severe accidents or those that include big trucks, can also lead to amputation. Amputees must learn to compensate for the loss of a limb or limbs in their accident, which may require complex prosthetics. These prosthetics often require replacement within 3-5 years, which can pose an ongoing financial challenge for the victim.
BROKEN BONES
Broken bones not only cause severe trauma and pain for the victim, they can cause ongoing complications. Some broken bones require surgical treatment to set properly. In other cases, the victim may suffer ongoing pain. Multiple broken bones can also present severe mobility challenges throughout the victim's recovery. Many victims, especially those with broken hips, can neither walk nor sit without pain. Victims with broken hips, in particular, often suffer severe health setbacks as a result of their injuries.
BURNS
Severe burns not only cause excruciating pain, they can leave behind scarring that can permanently change the victim's appearance. Many burn victims struggle with ongoing self-esteem issues even after their recovery. Burn victims also have a high rate of complication, which can lead to skyrocketing medical bills and increased difficulty in healing.
SEEKING COMPENSATION AFTER A CATHEDRAL CITY ACCIDENT
If another party caused your injuries due to negligence, you deserve compensation for your injuries. What comes next? Many victims have substantial questions about the compensation they deserve and what they can expect from their personal injury claims. Talk with an experienced Cathedral City personal injury lawyer courtesy of Gomez Trial Attorneys to get a better idea of the answer to any specific questions about your claim.
THE COMPENSATION YOU DESERVE
How much compensation do you deserve, exactly? Many victims find themselves wondering what they stand to gain from a personal injury claim. How much compensation should they expect? What will that look like? An attorney cannot guarantee the compensation you will receive for a personal injury claim. However, these factors often come into play.
Who caused your injuries? To understand the compensation you should receive, an attorney will start by evaluating the party that caused your injuries. Some entities, including construction companies and commercial truck drivers, for example, carry substantial insurance policies that will offer a great deal of compensation to victims injured in an accident. Others, including private drivers, may not offer the same level of compensation. In some cases, a personal injury attorney may identify more than one party that contributed to your injuries. Imagine, for example, that you suffered injuries due to faulty equipment on a construction site. The company that manufactured that equipment may bear liability for your injuries. If, however, the construction company knew the equipment had a fault and failed to properly label it or offer a warning, the construction company could share in that liability. Identifying multiple parties that contributed to your injury can ultimately increase the compensation you receive.
How extreme are your injuries? Evaluating a personal injury claim often starts with a look at how much you suffered as a result of your injuries, including the extent of your medical bills. Many severe injuries, including traumatic brain injury and spinal cord damage, can cause significant and ongoing medical bills. Others, like burns, may leave you with more medical bills as a result of serious complications during the recovery process. For this reason, your attorney may advise waiting until you have a better idea of how much you will recover or what your medical expenses will look like throughout your recovery before filing your personal injury claim.
How much time did you have to miss at work as a result of your accident? Severe injuries can prevent you from taking on your normal work responsibilities during your recovery. Many victims cannot return to work immediately due to the need for hospitalization. Others may need to focus on their recoveries instead of returning to work. Not only that, some severe injuries may prevent the victim from handling those work responsibilities, especially in a job that involves significant manual labor. A victim with traumatic brain injury may struggle to focus on work or to handle irate customers in the manner expected by his employer. You can claim the hours you missed at work as part of your personal injury claim.
In addition to medical expenses and time missed at work, most personal injury claims also include an element of pain and suffering. Pain and suffering may vary depending on the victim and the type of injury. Consult an experienced personal injury attorney to get a better idea of how to include pain and suffering as part of your claim after an accident in Cathedral City.
WHO BEARS LIABILITY FOR YOUR INJURIES?
To identify the party or parties who share liability for your accident, an attorney will ask three questions:
Who bore a duty of care to you at the time of the accident?
Who violated that duty of care?
How did that violation lead to your injuries?
To have a personal injury claim, you must first have an injury. If you did not suffer injury, despite a clear violation of that duty of care, you have no grounds for a claim. Imagine, for example, that you suffered injuries in an auto accident. The driver of the other vehicle was driving while distracted, talking on his cell phone while driving. He hit a pothole, causing his tire to blow out. That tire, however, had been replaced only a few weeks before, and should not have faced enough wear yet to cause an accident. While the driver contributed substantially to that accident by his distraction, the company that manufactured the tire also bears liability for any injuries you suffer as a result of that accident. Working with a personal injury attorney can help identify all parties that bear liability for your injuries, ultimately increasing your compensation.
NEGOTIATING WITH INSURANCE COMPANIES AFTER YOUR CATHEDRAL CITY ACCIDENT
After your accident, the insurance company that covers the liable party, or, in the case of big corporations, the liable party, may contact you to offer a settlement. Consult an attorney before accepting any settlement offer, since the insurance company or liable party may focus on decreasing its financial liability, rather than on ensuring that you receive the compensation you both need and deserve for your injuries.
DO YOU NEED A PERSONAL INJURY ATTORNEY IN CATHEDRAL CITY?
If you suffered serious injuries due to the negligence of another party in Cathedral City,
 contact Gomez Trial Attorneys 
as soon after your accident as possible at (619) 237-3490.
---
Review: 5/5 ★ ★ ★ ★ ★ "Mr. John Gomez and his team, Gomez Trial Attorneys, are very passionate about the work they do. They never left us alone and were always in our corner every step of the way. Never once during the process did we ever feel we were in this by ourselves. They are very diligent, thorough and compassionate at the same time. We had a delicate case and they always made sure we were comfortable. The made it easy for us to meet with them and very accommodating. They definitely did all their homework and of course, the result was a positive outcome." Review by: Clemente C. Check our more of our 
reviews on Google
"I am very satisfied with the outcome with Gomez and I would definitely recommend Gomez to anybody, we tell people all the time, Get Gomez! They are really thorough with everything and they make you feel real comfortable."
Our Process...
Easy as 1. 2. 3!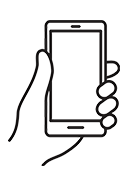 We will determine your case and submit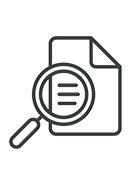 You will get regular update from us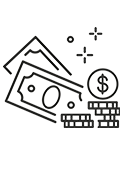 Collect your compensation

"John helped me find doctors, he referred me to his neurologist, his physical therapist, I mean, anything I needed he was right there, every step of the way. I couldn't have asked for a better result from all of this, I would absolutely recommend Gomez Trial Attorneys."

"During the time I was working with Gomez Trial Attorneys, they treated me very, very well. 100% of the time, they believed me, and they were very compassionate. They felt sorry for what happened and they understood the therapy process."

"They held my hand the whole time and kept me in the loop every aspect of my case which was very refreshing to me. They helped me get my settlement offer as fast as possible and I was able to keep my farm"

"The Gomez experience was the best experience it could be for me really, only positive things to say. They really were there every step if the way. Thanks to Gomez Trial Attorneys my dad is able to support my family as a single father"

"He opened the door for me to join his firm to help other brain Injury survivors and I never met another firm who is like this who was so understanding and caring who took the extra step and walked the extra mile with their clients and this is the best"

"I am very satisfied with the outcome with Gomez and I would definitely recommend Gomez to anybody, we tell people all the time, Get Gomez! They are really thorough with everything and they make you feel real comfortable."

"Just helped us through, guided us through, I kept notes all those years, we had questions all the time and they would always keep us informed of what was going on. They just unlayered it, layer by layer, I've never seen anything like them. Thank God for them."
Get your
free consultation
24/7 Support & Free Consultation