Chula Vista Brain Injury Lawyer
Chula Vista Brain Injury Lawyer
A traumatic brain injury is a sudden and traumatic event with serious complications. A common health problem, brain injuries affect many facets of a person's life, including mobility, memory, and more. When a brain injury occurs due to the negligence of another person, the victim faces a lifetime of medical expenses. They may never return to a career they once loved, resulting in a loss of income. In addition to the financial stress is the emotional and physical pain of such an injury. If you or someone you love experienced a brain injury due to no fault of your own, contact our California brain injury lawyers without delay.
A Different Type of 

Personal Injury
A brain injury case is a different type of personal injury case due to the medical complexity involved. The brain is the body's most important organ and as such, it controls much of who we are and how we function. If even one microscopic area of the brain receives an injury, the symptoms can be devastating.
There's often no full recovery for brain injury victims. They often require specialized medical and personal care for the remainder of their life. Relearning basic skills requires a variety of therapists, including speech, physical, occupational, and more.
Insurance companies are only interested in their bottom line and not the future expenses of your loved one. Their initial offer to settle is most likely a low dollar amount, and at best, an attempt to settle the case quickly. This highly emotional time for you and your family is not the time to make important financial decisions. The insurance company counts on you accepting their offer, knowing you feel overwhelmed and stressed.
Do not feel pressured to accept an initial settlement offer. Your best course of action is no action when it comes to aggressive insurance company representatives. Declining to speak with them is your right for you owe them nothing.
Brain injury cases require legal representation familiar with California law and civil litigation. Trusting your case to anyone else other than an experienced brain injury attorney is grounds for disappointment and disaster. Your loved one's future medical needs are too important to trust to just any legal team.
While some insurance companies may agree to an out-of-court settlement, many brain injury cases go to trial. The importance of brain injury cases and their outcome lies in the amount of financial compensation needed for future medical costs.
4 Devastating Effects of a 
Brain Injury
When a force causes the brain to move back and forth within the skull, the results are often devastating. The brain is best described as a gelatin-like substance that upon a bump, blow, or jolt can strike the inside of the skull. The brain also experiences trauma when there is a lack of oxygen reaching it due to a near-drowning or choking incident – this is called an anoxic brain injury.
No matter what type of brain injury occurs, the victim may experience reduced capacity or a loss of:
Mobility – The brain has an important job to do in sending and receiving messages regarding movement. When an injury prevents the messages from getting through, mobility becomes limited or impossible.
Ability to communicate – A brain injury can greatly affect one's ability to speak, making it difficult to communicate with others. Patients with a Traumatic Brain Injury (TBI) or an Acquired Brain Injury (ABI) are often unable to express their needs to doctors and family.
Sensation – The body's ability to experience sensation is something we tend to take for granted. When someone experiences a severe brain injury, their vision, hearing, and sense of taste and touch can diminish. They can no longer enjoy their favorite meal or pet the family dog. Simple things that once meant a lot to them are now part of their past.
Behavior/emotional changes – Your loved one may express behaviors and emotions never demonstrated before their injury. The sweet, caring person you knew before the accident many now become easily agitated and angry. Depression over their situation is common, along with frustration regarding their new limitations.
Witnessing dramatic changes in your loved one and their quality of life—all due to the negligence of another person—is heartbreaking. Knowing there is a tough financial road ahead increases your worry about how to pay for quality medical care. It may also derail plans for college, a new home, or your dream vacation.
The new reality for your loved one demands accountability from those responsible for their injury. At Gomez Trial Attorneys, we treat all of our clients with the respect they deserve during this most difficult time. We also aggressively pursue fair compensation for medical bills, lost wages, and pain and suffering. While each case is different, we don't stop until we secure justice for the victim.
Brain Injury 
Costs
Caring for a loved one with a severe TBI is often more than a family can do on their own. Brain injury patients often require round-the-clock care, sometimes making a skilled nursing facility necessary. The costs associated with such a facility range from $8,000 to more than $9,000 per month in California. Placing your loved one in such a facility is an emotional experience that is sometimes the only choice. The anger of knowing that the necessity of such a move is due to recklessness by another individual is best channeled with a call to an attorney.
Medications to prevent muscle spasms, seizures, and pain are additional monthly expenses. Patients rely on these medications to manage their pain and other effects of their injury. Finding extra funds to pay for the medications is almost impossible due to the unexpectedness of the need—and the costs.
If it is possible to bring your loved one home, their limited mobility may require necessary changes. Expenses you may face include:
A hospital bed
A power chair
Home modifications
An accessible vehicle for transport to medical appointments
Personal in-home care is costly and finding quality care often difficult. Trusting your disabled loved one with a stranger, even one with proper credentials is hard. It is often necessary due to your need to continue working or to simply take a break for yourself.
Whether at home or in a skilled nursing facility, an average of 50 percent of brain injury patients returns to the hospital. The repeated visits and the risk for pneumonia and infections add to their ongoing medical expenses. The lifetime costs associated with a brain injury depend upon the severity of the injury and the age of the victim. Children who experience severe brain injuries face an especially long and difficult road. The continuing need for care can easily reach into the millions of dollars every year.
A traumatic event, like that of an auto accident, often results in more than one injury. In addition to a brain injury, a loved one may experience broken bones, burns, or other trauma requiring treatment. Additional injuries result in care and costs that are beyond your financial capabilities.
No one should pay out-of-pocket for medical expenses that resulted due to the reckless behavior of a drunk driver, negligent business owner, or faulty football helmets. Filing a civil action against those responsible is your right, however, time is of the essence. California law sets limitations regarding a timeline for pursuing brain injury litigation. In most cases, the clock starts ticking the moment you or your loved one becomes injured. Don't delay in consulting with a brain injury attorney regarding the facts of your, or your loved one's case.
Brain Injury 
Death
A severe brain injury can sometimes result in immediate death. In some cases, the patient may linger for days, weeks, or longer before finally succumbing to the injury. In such circumstances, a family mourns the person twice: Once for the person they used to know before the injury, and then for the permanent loss of their loved one.
While no amount of money can replace your loved one, a wrongful death claim is often an option. Depending upon the circumstances of your case, you may be entitled to financial compensation for funeral expenses, medical bills, loss of income and loss of companionship.
TBI is a major cause of death in the United States, with it representing approximately 30 percent of all injury deaths. If you lost a loved one due to a severe brain injury that was the result of a preventable fall, car crash, or other traumatic events, contact Gomez Trial Attorneys right away.
How Gomez Trial 
Attorneys Can Help
A brain injury case is a special type of personal injury civil claim. It often involves extensive research, interviews with specialists, and a thorough examination of what caused the injury. Collecting evidence such as police reports and the contact information of witnesses takes time.
When your loved one is in the hospital with a severe brain injury, you must serve as their advocate. This means being present when doctors need to speak with you and ensuring they receive the best care possible. There is no time to deal with the details of your case.
Gomez Trial Attorneys has highly-skilled and experienced attorneys familiar with brain injury cases. Our team of lawyers specializes in this particular area of personal injury, making us a solid choice for your case. If you or a loved one experienced a brain injury due to no fault of your own in the area of Chula Vista, California, contact us. At Gomez Trial Attorneys, our lawyers handle a variety of brain injury cases from such events as:
Auto accidents
Athletic events
Assaults
Falls
Construction negligence
Medical negligence
We take great pride in representing the brave families of brain injury victims in and around Chula Vista. An estimated 1.7 million people sustain a TBI annually, and more than 275,000 are hospitalized. With these high statistics, it is not a matter of if but rather when you or someone you love experiences a severe brain injury.
The process of securing the financial compensation your loved one deserves takes time. Insurance companies will push back against our legal efforts, a move that we both predict and anticipate. By standing firm in our resolve to get the best outcome possible, we continue negotiations until there's no choice but to go to trial.
Patience with your loved one and the progress of your case is essential. Knowing your case is in the right legal hands can provide you with much-needed peace-of-mind during this stressful time. At Gomez Trial Attorneys, we keep clients up-to-date with the latest developments. You never have to wonder about the status of your case, and we are always available for questions or concerns.
Call Us if You or a Loved One Needs a Brain Injury Attorney
Scheduling your free case evaluations is easy. Simply call us at (866) 395-6792 or contact us online. You can reach out anytime, 24 hours a day, seven days a week. At Gomez Trial Attorneys, we fight for justice from brain injury victims and their families. It is our dedication to serving people during this time of undeserved pain and financial stress that makes us successful in what we do.
A severe brain injury is a traumatic, life-changing event that demands accountability from the responsible party. Gomez Trial Attorneys has the experience and know-how to pursue civil litigation for your loved one's brain injury. Don't trust your case to just anyone. The future of your loved one's medical needs depends upon a successful outcome. Gomez Trial Attorneys has successfully secured financial compensation for brain injury victims throughout California. Let our legal team get to work for you and your family: You have nothing to lose by contacting our office today.
Our Process...
Easy as 1. 2. 3!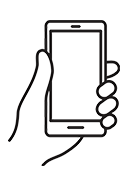 We will determine your case and submit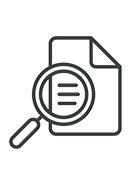 You will get regular update from us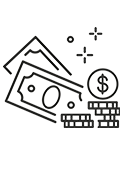 Collect your compensation

"John helped me find doctors, he referred me to his neurologist, his physical therapist, I mean, anything I needed he was right there, every step of the way. I couldn't have asked for a better result from all of this, I would absolutely recommend Gomez Trial Attorneys."

"During the time I was working with Gomez Trial Attorneys, they treated me very, very well. 100% of the time, they believed me, and they were very compassionate. They felt sorry for what happened and they understood the therapy process."

"They held my hand the whole time and kept me in the loop every aspect of my case which was very refreshing to me. They helped me get my settlement offer as fast as possible and I was able to keep my farm"

"The Gomez experience was the best experience it could be for me really, only positive things to say. They really were there every step if the way. Thanks to Gomez Trial Attorneys my dad is able to support my family as a single father"

"He opened the door for me to join his firm to help other brain Injury survivors and I never met another firm who is like this who was so understanding and caring who took the extra step and walked the extra mile with their clients and this is the best"

"I am very satisfied with the outcome with Gomez and I would definitely recommend Gomez to anybody, we tell people all the time, Get Gomez! They are really thorough with everything and they make you feel real comfortable."

"Just helped us through, guided us through, I kept notes all those years, we had questions all the time and they would always keep us informed of what was going on. They just unlayered it, layer by layer, I've never seen anything like them. Thank God for them."
Get your
free consultation
24/7 Support & Free Consultation