El Centro Motorcycle Accident Lawyers
El Centro Motorcycle Accident Attorney
It shouldn't surprise anyone that El Centro is an especially popular place amongst motorcyclists. The absolutely beautiful area contains some of the best views in the country, so it's tough to turn down a motorcycle ride nearly every day of the year.
Did you know that motorcyclists face an increased risk of injury on the road? They're much more exposed than vehicle operators, and motorcycles are much, much smaller than the cars and large trucks that dominate our streets. Indeed, while a fully-loaded large truck may weigh up to 80,000 pounds (and most passenger vehicles weigh around 4,000), motorcycles only weigh about 400 pounds, on average.
If You Were Injured in an El Centro Motorcycle Accident, Gomez Trial Attorneys Can Help
At Gomez Trial Attorneys, our team of skilled personal injury and accident lawyers is prepared to assist motorcycle accident victims in their pursuit of justice. We offer legal representation services designed to maximize the compensation that our clients ultimately receive. Contact us today to learn more about our services. We are committed to empowering and educating our clients throughout the legal process, and we offer free, no-obligation case evaluations to new clients.
Quick Tips for Drivers Who Want to Safely Share the Road With Motorcyclists
California has the highest number of motorcycles in the country compared with other states. The California Highway Patrol (CHP) estimates that there are more than 1.5 million motorcycle riders in California. Riders are out there, and drivers should take these steps to help promote road safety for motorcyclists. Drivers must understand that motorcyclists face a higher risk on the road than do people in cars. It's a driver's job to:
Check all of his or her mirrors (and his or her blind spot) before turning or exiting any lane, especially if turning left.
Never pass or ride beside a motorcyclist in the same lane because such action does not leave either party enough room to maneuver. Allow motorcycles to occupy the entire widths of their lanes.
Never follow motorcycles too closely.
Frequently Asked Questions About an El Centro Motorcycle Accidents
If you've come to this page, you probably have some questions about what you should do in the aftermath of a motorcycle accident. We usually help clients with questions like these at the beginning of our partnership:
Will insurance companies try to lower my claim's value?

Insurance companies may try to lower your claim's value. We recommend that motorcycle accident survivors avoid speaking with an insurance company until they've retained a lawyer who can help.

The other driver insists that he or she is not responsible for my accident. What steps should I take now?

First: don't worry. This is a frequent occurrence, and you will not have difficulty finding an attorney because of it.
Second: you should partner with a motorcycle accident lawyer and create a legal plan of action, which will involve gathering evidence and documentation to strengthen your case.

How will I afford my medical bills?

Our legal system has laws in place to help support motorcycle accident survivors with the expenses that they face after a crash.
An attorney can help you pursue compensation for your medical bills in court.

I lost income because of this accident. What can I do?

Contact us today for a free case evaluation. We have helped motorcycle accident survivors recover compensation for lost income and diminished earning capacity.

My loved one lost his or her life in a motorcycle accident. What should I do now?

In this case, you should consult an attorney about your eligibility to file a wrongful death case, rather than a personal injury case.
The case will involve most of the same processes as a motorcycle accident case, and it will primarily revolve around proving the other party's liability.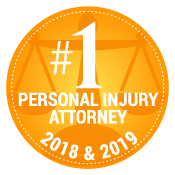 If you have more questions, we encourage you to ask the legal representative you speak with on the phone. Our team has extensive experience litigating a wide variety of cases, and there's a high probability that we can answer your question right away.
California's Universal Helmet Law
California has a universal helmet law.
In fact, California is one of only nineteen states that require all motorcycle operators to
wear helmets that align with federal safety standards
. Data from the National Highway Traffic Safety Administration (NHTSA) has long promoted the idea that helmets reduce the
risk of death
and head injuries in the event of a motorcycle crash, and there's a good reason for that. You might have heard the phrase, "there's no such thing as a fender bender when you're on a motorcycle." It's true.
80 percent of all motorcycle crashes lead to death or serious injury
. The NHTSA also found in one study that helmets managed to save the lives of over 7,400 people, and another 6,300 died because of their decisions not to wear a helmet.
What Are Some Common Causes of El Centro Motorcycle Accidents?
The unfortunate truth is that motorcycle accidents can happen for a lot of reasons. Some potential causes include:
Distracted driving. Motorcycle operators and vehicle drivers can both be distracted on the road. Examples include texting while driving, driving whilst distracted by children, and even driving when you're emotional.
Road defects. Some road defects create a serious risk of a motorcycle accident. Potholes, uneven roads, and lots of other questionable conditions present challenges to drivers.
Inclement weather, sudden emergencies, and other factors that are outside of anyone's control can all lead to motorcycle accidents, too.
Left-Turn Accidents
It's important to discuss left-turn accidents when discussing motorcycle accidents in general. Left-turn accidents are common amongst both motorcycle and passenger vehicle operators. Usually, a left-turn accident is caused by:
A vehicle driver who misjudged a motorcyclist's distance or speed
A vehicle driver who fails to see a motorcyclist
A vehicle driver who relies on the judgment of other drivers (all of whom rarely notice motorcyclists)
More Common Causes of Motorcycle Accidents
There are plenty of ways for motor vehicle operators to increase the risk that they pose to motorcyclists. Some examples of risky behavior include engaging in the following:
Road rage
Aggressive driving
Failure to yield
Driving under the influence
When vehicle drivers engage in any of these dangerous activities, they put everybody around them at risk. Motorcycle drivers and passengers do not have the benefit of several-ton cars to protect them, and as a result, they're often impacted the most deeply in accidents.
Examples of Injuries That El Centro Motorcycle Accident Victims Sustain
It is impossible to list out
every potential injury
that might arise from a motorcycle accident. Instead, we'd like to offer a list of some of the most common injuries that our clients present:
Bruises
Lacerations
Broken bones
Road rash
Head and neck injuries
Spinal cord injuries
Soft tissue injuries
Back injuries
Disfigurement
Death
If you believe that you sustained an injury not listed here in a motorcycle accident, don't worry. We've worked closely with clients who have experienced a broad variety of physical consequences after motorcycle accidents. Our team is prepared to assist you regardless of your specific injuries.
If an El Centro Motorcycle Accident Injured You
It may prove difficult to understand what steps are best to take right after a motorcycle accident. If you were in a motorcycle accident, we advise that you:
Don't panic, remain on the scene, and get in touch with local authorities. When you make the call for medical and police assistance, you're making a call that helps keep everyone safe. You should also ensure that nobody in the crash is in immediate danger, and never leave the scene of an accident, as it is a crime in many jurisdictions.
Document evidence. If you can document evidence, it will likely help your case; however, not everyone can do this in the immediate aftermath of an accident. Take pictures of all property damages, injuries, other evidence, like skid marks in the road.
Collect other drivers' information. Collect the names, license and license plate numbers, and insurance information of the other people in the accident.
Seek medical attention. It's important to schedule a visit with your primary care provider, regardless of any medical attention you may have received at the scene of the accident (or right after it). This way, your doctor can stay up-to-date with your physical condition and look you over for secondary symptoms.
Contact us. The sooner you reach out to Gomez Trial Attorneys' El Centro motorcycle accident lawyers, the quicker we can preserve evidence and file a claim.
Insurance Agents Continue to Call Me. What Should I Do?
It's a normal experience to get calls from insurance agents after a motorcycle accident. In fact, if you aren't getting those calls, you might want to see whether your phone number is properly updated in the insurance agency's data systems. We usually find that our clients have one of two experience with insurance agents:
An agent tries to offer a short, sweet idea in an attempt to get the settlement to stick. Insurance agents are busy; they probably have a long list of people to call after you. They're not concerned about your individual accident or experiences; rather, they just want you to accept a settlement so that they can move on with their work.
An insurance agent tries to keep you on the phone for way too long and convince you to accept a settlement. Agents may even try to manipulate accident survivors to take settlements; the agents might ask a lot of pointed questions about your accident to get you to share information that might negatively impact your claim.
Our general advice when it comes to insurance companies? Stay polite, don't answer too many questions, and partner up with an attorney who can help with your case.
When Your El Centro Motorcycle Accident Lawyer Works With Experts
Often, legal professionals partner with experts in other industries to help strengthen cases. Depending on the details of your case, your attorney may request the assistance of:
Auto and motorcycle experts for questions about manufacturing, operation, design, etc.
Traffic experts for questions about traffic conditions, driver behavior, etc.
Medical experts for questions about your injuries, health, and prognosis.
Vocational rehab specialists for questions about your recovery, earning capacity, etc.
Economic experts for questions about how loss or change of income could impact you or your family.
Should I Retain an El Centro Motorcycle Accident Attorney?
We recommend working with an El Centro motorcycle attorney, because an attorney will help with your case in more ways than one. He or she will help you:
Pursue compensation in court for physical damages, injuries, pain and suffering, emotional anguish, diminished earning capacity, lost wages, and more.
Prove liability if you can't prove that somebody else is responsible for damages, nobody else can be held responsible; a lawyer will help you prove liability as swiftly as possible.
A key component of any motorcycle accident case is proving who was at fault for the accident. This process is complex, and it usually only increases in complexity when additional factors are involved in a case. Attorneys are trained to handle cases like this with skill. They can help you protect your rights and maximize your compensation.
Gomez Trial Attorneys: Representing Motorcycle Accident Survivors and Surviving Family Members in El Centro
If you or a loved one sustained an injury in a motorcycle accident in El Centro, our team is here to help. We fight for accident victims' rights in discussions with insurance companies and, if necessary, in court. Our lawyers explain clients' legal options in plain English; we want you to understand your rights and feel confident creating a path forward. You deserve to feel secure in your pursuit of justice. It's just one reason why our lawyers partner closely with clients to give their cases unique, individualized attention.
Contact us
today or call (619) 237-3490 to find out more about how the lawyers at Gomez Trial Attorneys can help with your El Centro motorcycle accident case.
Review: 5/5 ★ ★ ★ ★ ★
"I know firsthand that Gomez Trial Attorneys is a professional and compassionate law firm. The entire office is a family and they treat their clients like family as well – these people truly care. Not only that, but they strive to make a positive difference in the community through their outreach efforts. Highly recommend.
---
Gomez Trial Attorneys
2299 West Adams Avenue, Suite 102 El Centro, CA 92243
(760)-259-2166
Our Process...
Easy as 1. 2. 3!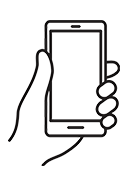 We will determine your case and submit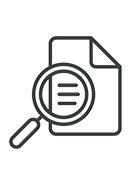 You will get regular update from us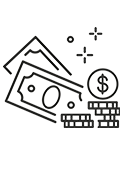 Collect your compensation

"John helped me find doctors, he referred me to his neurologist, his physical therapist, I mean, anything I needed he was right there, every step of the way. I couldn't have asked for a better result from all of this, I would absolutely recommend Gomez Trial Attorneys."

"During the time I was working with Gomez Trial Attorneys, they treated me very, very well. 100% of the time, they believed me, and they were very compassionate. They felt sorry for what happened and they understood the therapy process."

"They held my hand the whole time and kept me in the loop every aspect of my case which was very refreshing to me. They helped me get my settlement offer as fast as possible and I was able to keep my farm"

"The Gomez experience was the best experience it could be for me really, only positive things to say. They really were there every step if the way. Thanks to Gomez Trial Attorneys my dad is able to support my family as a single father"

"He opened the door for me to join his firm to help other brain Injury survivors and I never met another firm who is like this who was so understanding and caring who took the extra step and walked the extra mile with their clients and this is the best"

"I am very satisfied with the outcome with Gomez and I would definitely recommend Gomez to anybody, we tell people all the time, Get Gomez! They are really thorough with everything and they make you feel real comfortable."

"Just helped us through, guided us through, I kept notes all those years, we had questions all the time and they would always keep us informed of what was going on. They just unlayered it, layer by layer, I've never seen anything like them. Thank God for them."
Get your
free consultation
24/7 Support & Free Consultation