El Centro Sexual Abuse Lawyers
El Centro Sexual Abuse Lawyers
Sexual abuse inflicts profound trauma, no matter the age of the person abused. The physical, emotional, and spiritual harm of sexual abuse can last a lifetime and disrupt every aspect of a survivor's existence. Living with a history of abuse can also test a survivor's trust in the legal system. In the past, many California sexual abuse survivors have found justice in short supply; the doors to the courthouse closed to them because they took more time than the law allowed before stepping forward to hold their abusers accountable.
For many survivors, however, a new era of accountability for past sexual abuse has dawned in California. The law currently gives many survivors of past sexual abuse enhanced legal rights to seek compensation from perpetrators of abuse and from others whose actions or decisions enabled that harm. Gomez Trial Attorneys represents courageous El Centro sexual abuse survivors who step forward and claim these legal rights. Contact our compassionate
El Centro personal injury lawyers
today to learn more.
Our El Centro Sexual Abuse Injury Law Practice
Gomez Trial Attorneys works on behalf of people who have sustained harm because of someone else's wrongful actions. We have represented El Centro's survivors of sexual abuse suffered in childhood and adulthood. We make it our mission to hold sexual abusers, and anyone who enabled them or did not properly supervise, accountable for the trauma they inflicted on their innocent victims.
Over our years of law practice, we have recovered millions of dollars in settlements and jury verdicts on behalf of our clients. Recently, we won a $1.25 million jury verdict in a matter involving sexual assault at a school, for example. In 2018-2019, our team has recovered over $7,000,000 for children and adults who were victims of physical and sexual abuse.
The Gomez Trial Attorneys team honors the tremendous strength and bravery it takes to reveal and seek accountability for any act of sexual abuse. In every sexual abuse matter we handle, our focus is to deliver clear, compassionate legal advice and determined legal services that empower our clients to achieve their goals and to recover some measure of compensation for the harm their abuser inflicted.
The Tragic Toll of Sexual Violence
Sexual violence takes a staggering toll in California. According to a report by the California Coalition Against Sexual Assault (CALCASA), data support estimates that over 300,000 children and over 600,000 adults suffer rape or sexual assault in our state every year. CALCASA calculates the economic cost of those crimes at nearly $140 billion annually. Even that massive number, however, cannot begin to capture the scale of trauma and devastation inflicted on survivors, who struggle with substance abuse, low quality of life, sexual health complications, and poor mental health at rates far higher than the general population.
Legal Rights of El Centro Sexual Abuse Survivors
Survivors of sexual abuse have more rights than they may realize. They have a right to expect the state to prosecute their abuser, if possible. They also have a right to seek financial compensation from abusers and any individuals, entities, or institutions whose actions made that abuse possible. The lawyers at Gomez Trial Attorneys represent survivors of sexual abuse in El Centro in seeking that compensation.
Time Limits for Taking Legal Action
Historically, sexual abuse survivors in California often encountered difficulty in seeking financial accountability for the harm done to them. Too-frequently, they would discover that the law limited the amount of time they had to file a lawsuit, and that the window of opportunity for taking action had closed long before they were ready to step forward with a claim.
In the past few years, however, California law has changed. Today, El Centro sexual abuse survivors have enhanced rights to take legal action against their abusers and others who enabled abuse.
How much time they have depends upon whether the sexual violence occurred when the survivor was a child or an adult:
Survivors of sexual violence in childhood can take legal action "within 22 years of the date the childhood sexual assault victim attains the age of majority or within five years of the date he or she discovers or reasonably should have discovered that psychological injury or illness occurring after the age of majority was caused by the sexual assault, whichever period expires later." Additionally, all survivors of childhood sexual abuse in California currently have an extra window of opportunity that will stay open until December 31, 2022 to take legal action for financial compensation regardless of how far in the past the childhood sexual abuse happened.
Survivors of sexual violence in adulthood which happened on or after January 1, 2019 can take legal action "within 10 years from the date of the last act, attempted act, or assault with intent to commit an act, of sexual assault" against the survivor, or "within 3 years from the date the [survivor] discovers or reasonably should have discovered that an injury or illness resulted from an act, attempted act, or assault with the intent to commit an act, of sexual assault" against the survivor. Survivors of an adulthood sexual assault that occurred before January 1, 2019, have three years to make a claim.
These changes to California law gave sexual abuse survivors powerful tools to hold their abusers and others financially accountable. No matter when the sexual assault that harmed you occurred, call the sexual violence injury lawyers at Gomez Trial Attorneys today to learn about your rights.
Liability for El Centro Sexual Abuse
The compassionate, diligent team at Gomez Trial Attorneys works with sexual abuse survivors to make sure that in taking legal action they will have the greatest opportunity possible to hold everyone legally-responsible for the abuse financially accountable.
These may include:
Individual perpetrators of abuse;
People who reasonably could have, but did not, stop sexual abuse from occurring;
Corporate entities, institutions, and organizations, such as schools, churches, employers, or scouting groups, that failed in their obligation to ensure the survivor's safety and to protect against sexual abuse.
Every case of El Centro sexual abuse has its own unique circumstances, so we cannot promise that any sexual abuse survivor will recover compensation from all, or even any, of the parties listed above. However, even if the State did not prosecute the person who abused them, El Centro sexual violence survivors may still have the right to seek compensation through a lawsuit. The law makes it far more difficult for the State to prove a criminal charge than for skilled sexual abuse injury attorneys to prove a case for money damages against an abuser or someone who facilitated abuse.
Potential Compensation for Sexual Abuse
Every legal action for damages arising out of an act of sexual violence differs, and so, too, do the amounts of money a survivor might recover as compensation from an abuser or an abuse enabler.
As a general matter, however, a lawsuit seeking compensation for an act of sexual violence may obtain payment for:
Medical costs relating to the treatment of any physical or emotional harm inflicted by the abuse;
Pain and suffering damages to address the widespread and varied negative impacts an act of sexual violence can have on a survivor's life;
Diminished quality of life resulting from the history of sexual abuse; and
Punitive damages, when permitted under California law. El Centro survivors of childhood sexual abuse, for example, often have the right to seek treble damages (three times the amount of the survivor's other financial damages) from a perpetrator or anyone who covered up the abuse.
How much compensation a sexual abuse survivor may recover can vary significantly from one case to the next. Factors that influence the amount (if any) of a financial recovery can include the details of the abuse, whether anyone covered it up, and the scope of financial resources available to pay damages.
In some cases, El Centro survivors of sexual abuse may also have the ability to seek non-monetary remedies through legal action. For instance, a lawsuit against an employer whose policies fostered an environment that permitted a sexual assault to occur may seek to force the employer to make policy changes to ensure that no one else suffers the same type of harm in the future. Ask a team member at Gomez Trial Attorneys about the types of compensation and other remedies you may have the right to seek through taking legal action.
How We Help
El Centro survivors of sexual abuse do not always think to hire a lawyer to help them seek financial compensation from their abuser or others. Sometimes they do not realize they have rights to compensation. Other times they simply do not want to relive the trauma of the abuse, or they find themselves in a situation where taking action does not seem possible. Below, we explain some ways that our compassionate, hard-working team of lawyers can help El Centro sexual abuse survivors protect and enforce their rights.
Identifying Parties With Legal Liability for Sexual Abuse
Sexual violence is a form of personal injury. Survivors of that injury have legal rights against anyone whose decisions or actions caused or contributed to it. As lawyers for El Centro sexual violence survivors, one of our most important jobs is to investigate the circumstances of the harm our client suffered to identify every individual or entity who may owe our client financial damages.
In exploring these difficult facts, we take extraordinary care to avoid re-traumatizing our clients. Still, it can be a difficult process. Oftentimes, we advise our clients to establish a strong emotional and therapeutic support network before proceeding with legal action. We may also work with any mental health professionals who counsel our client to make sure that we protect our client's health while building the strongest possible case on our client's behalf.
For clients that have been sexually abused by the hands of their caretakers it is important to seek legal help from a El Centro nursing home abuse lawyer to discuss the specifics of your case.
Negotiating Fair and Appropriate Settlements
At Gomez Trial Attorneys, we make sure our sexual abuse survivor clients know they have control over when and how to proceed with any legal action seeking compensation for their abuse. When a client has authorized us to file legal action, we will often enter into negotiations with legal representatives and insurers for the parties who have legal liability to our client for damages.
The aim of these negotiations, usually, is to achieve a fair settlement that holds the liable parties financially accountable for the harm they caused. We advise our clients about the outcomes of those negotiations, and give them our advice about whether to accept any settlement offers. Ultimately, however, the decision to settle always belongs to our client.
As skilled negotiators, we also recognize that sometimes our clients have concerns beyond the dollar amount the other side offers. A claim against an abuser or an enabler can represent a huge emotional step, and we approach all of our negotiations with a keen eye toward serving the full breadth of our client's interests. That can translate into working toward a quiet resolution of a matter on behalf of one client, while pushing for public acknowledgment of wrongdoing in another. We invite any El Centro sexual abuse survivor to speak with us about their goals for taking legal action.
Litigating Sexual Abuse Claims
Clients who choose Gomez Trial Attorneys to represent them in legal action in California courts get a team of determined litigators who know how to get results in the courtroom. Sexual abuse cases sometimes attract public interest, so we routinely prepare for that outcome, using our clients' goals and interests in the litigation as our polestar. Our clients can always rest assured that they have a law firm on their side with a deep well of experience and compassion, and a reputation as tough, determined courtroom lawyers.
El Centro Sexual Abuse Survivors
Recent changes in California law have opened up new avenues for El Centro sexual abuse survivors to hold abusers and abuse enablers financially accountable. However, many of them must act before the end of 2022 to preserve their rights.
Contact the compassionate, hard-working lawyers at Gomez Trial Attorneys today online or call (760)-259-2166 to receive a free, confidential, no-obligation case evaluation from a knowledgeable attorney who cares.
---
Gomez Trial Attorneys
2299 West Adams Avenue, Suite 102
El Centro, CA 92243
(760)-259-2166
"During the time I was working with Gomez Trial Attorneys, they treated me very, very well. 100% of the time, they believed me, and they were very compassionate. They felt sorry for what happened and they understood the therapy process."
Our Process...
Easy as 1. 2. 3!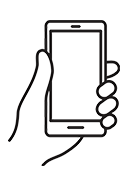 We will determine your case and submit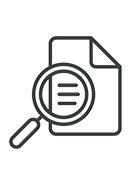 You will get regular update from us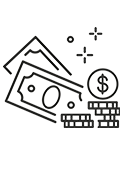 Collect your compensation

"John helped me find doctors, he referred me to his neurologist, his physical therapist, I mean, anything I needed he was right there, every step of the way. I couldn't have asked for a better result from all of this, I would absolutely recommend Gomez Trial Attorneys."

"During the time I was working with Gomez Trial Attorneys, they treated me very, very well. 100% of the time, they believed me, and they were very compassionate. They felt sorry for what happened and they understood the therapy process."

"They held my hand the whole time and kept me in the loop every aspect of my case which was very refreshing to me. They helped me get my settlement offer as fast as possible and I was able to keep my farm"

"The Gomez experience was the best experience it could be for me really, only positive things to say. They really were there every step if the way. Thanks to Gomez Trial Attorneys my dad is able to support my family as a single father"

"He opened the door for me to join his firm to help other brain Injury survivors and I never met another firm who is like this who was so understanding and caring who took the extra step and walked the extra mile with their clients and this is the best"

"I am very satisfied with the outcome with Gomez and I would definitely recommend Gomez to anybody, we tell people all the time, Get Gomez! They are really thorough with everything and they make you feel real comfortable."

"Just helped us through, guided us through, I kept notes all those years, we had questions all the time and they would always keep us informed of what was going on. They just unlayered it, layer by layer, I've never seen anything like them. Thank God for them."
Get your
free consultation
24/7 Support & Free Consultation