El Centro Slip and Fall Lawyers
El Centro Slip and Fall Lawyers
We may think of falls as primarily embarrassing, but one out of five falls cause a serious injury like a broken bone or a traumatic brain injury, and annually bring three-million persons to emergency rooms nationwide.
Whether at the El Centro Walmart, one of our 110 acres of city parks, Pioneers Memorial Hospital, or one of the city's nursing homes, a slip and fall accident can permanently change the trajectory, not only of your walk across the floor or the pavement, but also of your life. Slips and falls even in otherwise healthy individuals can lead to serious injuries. In elderly individuals or people with underlying health complications or previous injuries, slip and fall accidents can have even more devastating consequences.
If you suffer injuries in a slip and fall accident, an experienced El Centro slip and fall attorney can help you seek the compensation you deserve for those injuries. Contact Gomez Trial Attorneys today to schedule a free consultation.
Preventing Slip and Fall Accidents: The Duty of Care El Centro Property Owners Owe to Visitors
Whenever you step onto publicly accessible property, including El Centro hotels, casinos, or stores, you should expect that the property owner will take reasonable care to prevent accidents as much as possible, including reducing the risk of slip and fall accidents. Employers must take steps to protect all employees and visitors on the premises.
Necessary steps may include:
Cleaning up spills promptly. A business cannot allow dangerous spills to sit around, posing a substantial hazard to visitors on the property. Instead, businesses should take steps to clean up any spills as soon as possible.
Labeling potentially hazardous areas. In rainy weather, for example, certain areas of a store, especially near the entrance, may prove slicker than normal. Flooring may also prove slicker following regular cleaning or after cleaning up a spill. Properly labeling those areas may make it easier for visitors to the premises avoid accidents.
Offering adequate maintenance on stairs and handrails. Businesses should take care to ensure safe travel down stairs, especially for elderly individuals. Even well-maintained stairs and handrails can make it easier for customers to traverse that area safely.
Keeping walkways clear. Cluttered walkways offer substantial hazards for people attempting to move safely through those areas. Visitors to the premises can trip and fall quickly, causing serious injuries.
Maintaining flooring. Over time, floors can warp, increasing the risk of slip and fall accidents. Damage to carpeting can also increase the risk of tripping. By maintaining their floors, businesses can help prevent trip and fall accidents.
Taking care of outdoor areas. Like indoor areas, outdoor areas around a business can pose a significant slip and fall hazard to visitors. By maintaining those outdoor areas, businesses help protect visitors to such premises and decrease slip and fall risks.
A business that fails in its duty of care to visitors to the site may bear liability for injuries sustained in a slip and fall accident. Contact an El Centro slip and fall lawyer at Gomez Trial Attorneys for a better idea of how to pursue compensation from a business that failed in this duty of care, causing you to have a slip and fall accident.
Do Private Homeowners Have a Responsibility to Prevent Slip and Fall Accidents?
Private homeowners may owe a lesser duty of care when it comes to maintaining their properties, but owners should still exercise care to help prevent accidents that could potentially take place on their properties.
While private homeowners may not have to clean up spills as soon as they occur or keep an eye on every rough patch on the floor, they should:
Let guests to the property know about any potential hazards that they might face during their visit
Mark off any large hazards that could pose a serious danger to visitors to the property
Ensure the safety of stairs and other areas that visitors must maneuver when they visit the property
The Impact of Slip and Fall Accident Injuries
Victims who suffer slip and fall accidents can end up with substantial injuries, many of which may continue to impact the victims long after their initial accidents. In fact, some of those injuries can cause life-altering consequences that may leave victims struggling to hold on to their jobs or keep up with their medical expenses. Injured individuals may also miss out on many of the activities that usually bring them joy, including interactions with friends and family members. Many victims with severe injuries may suffer from severe social isolation in addition to the other limitations of their injuries.
Traumatic Brain Injuries
While a slip and fall accident does not necessarily involve a fall from great heights, it can still involve a substantial amount of force. The victim's head may strike the floor or an obstacle in the way, causing severe injuries, including traumatic brain injury.
Traumatic brain injury may cause serious symptoms that can leave victims with long-term limitations. Many victims struggle with memory problems, not just the loss of long-term memories, which can cause feelings of isolation and depression, but also the loss of short-term memory, which can make it difficult to complete simple tasks or take care of many work responsibilities.
Victims with traumatic brain injuries may also note difficulties with focus and concentration, which can make it incredibly difficult to complete previously routine work tasks. Not only all of that, but injured individuals may also struggle with emotional regulation, whether it's reacting inappropriately or having extreme reactions to minor actions.
Many traumatic brain injury victims require long-term care, especially if they experience poor decision-making or impulse control issues due to their injuries. Victims may lose the ability to fill their usual job responsibilities or need to shift careers entirely. Some victims with traumatic brain injury, especially in the case of minor traumatic brain injury, may eventually regain normal function, but others may suffer lifelong effects. Even people with minor traumatic brain injury may still note symptoms more than a year after the initial accident.
Broken Bones, Including Hips
Many individuals, particularly the elderly, suffer broken hips in slip and fall accidents. A broken hip can carry with it severe consequences. Most people who experience such an injury cannot bear weight on the side of the injury while it heals. Even sitting can prove incredibly painful during recovery. Elderly victims with broken hips also suffer from increased mortality rates.
Victims with other broken bones may also suffer severe consequences. Broken bones in the hands, wrists, and arms, which occur commonly in falls, can make it very difficult to take care of typing or other business-related tasks. Not only that, but also many broken bones require surgery to recover properly, which may leave the patient out of work for a long time.
Spinal Cord Injury
If the victim strikes the spinal column during a fall, it may result in serious spinal cord injury. Spinal cord injuries often restrict mobility and function below the site of the injury. Victims with complete spinal cord injury may suffer full paralysis and loss of sensation. Even victims with incomplete spinal cord injury, however, may suffer a loss of mobility and function. Many spinal cord injury victims must use a wheelchair to get around, and they may require assistance for normal daily tasks. Depending on the extent of paralysis, victims may need long-term occupational therapy to re-learn how to take care of themselves as much as possible.
Many spinal cord injury victims cannot return to work in their previous positions. Spinal cord injury victims may struggle, for example, to work in a warehouse or in a construction job, which often requires intense physical labor. As a result, these individuals may need to return to school, gain other certifications, or pursue other avenues for employment following their injuries.
The Compensation Victims Receive From Slip and Fall Accidents in El Centro
Many victims wonder how much compensation they can expect to receive following their slip and fall accidents. Compensation can prove vital for making up for lost wages as a result of an accident, as well as providing the victim with a way to pay medical bills. To determine how much compensation you should seek for your slip and fall accident claim, you and your attorney will consider the following:
Where did you slip and fall?
The party whose negligence caused your accident may bear liability for paying out an El Centro slip and fall claim following your accident. Many businesses and homeowners carry liability insurance that provides a layer of protection in the event of an accident. Those insurance policies generally clearly state the maximum amount of compensation that you can receive for your injuries. In many cases, big businesses carry policies with higher limits than small businesses or private homeowners. Analyzing these policies will help determine the amount of compensation that you should seek for your injuries.
How much did your medical bills cost?
Your medical bills will form the backbone of your slip and fall accident claim. If you face substantial medical bills, you will want to file for more compensation following your accident, even if you suffer relatively minor injuries.
Your medical expenses may include:
Emergency transport and treatment for your injuries
Hospitalization, if needed
A stay in a long-term care facility
Any procedures needed to treat your injuries
In-home care or a personal caregiver, in the case of victims with severe injuries who require round-the-clock care
Durable medical equipment, like prosthetic devices, wheelchairs, crutches, and braces
Modifications to your home needed to help you maintain independence following your accident
How much time did you miss at work?
Many accident victims simply cannot return to work due to their injuries. While some employers will work closely with accident victims to help them return to work as soon as possible, even if that means making modifications to their usual responsibilities or offering them alternative job arrangements, others may prefer that slip and fall accident victims make a full recovery before returning to work. Not only that, but victims may also need time to recover from their injuries before they can return to work at all.
Victims with broken hips, for example, may not have the ability to return to work due to an inability to either sit or stand comfortably, while victims with traumatic brain injuries may not have the focus or concentration needed to complete their usual job tasks. Your lost wages, including wages lost because you could not return to work full-time immediately, may constitute a large portion of your claim.
How much suffering did your accident cause?
Pain and suffering can prove difficult to measure effectively. An attorney, however, can help you plan how to include that pain and suffering in your plan. This may include activities missed and the sense of isolation that often accompanies recovery, as well as the physical pain and suffering that you've faced as a result of your injuries.
Should you accept the insurance company's initial settlement offer?
Many insurance companies, especially the ones that insure big businesses, choose to issue fast settlements as soon as possible after accidents. This settlement offer may not reflect the funds that you really deserve for your injuries. By consulting an attorney, you can get a better idea of when to accept an offer and how much compensation you deserve for your injuries.
The Liable Party in Slip and Fall Accidents: Who Is It?
In slip and fall accidents, the liability often rests with the individual or entity that owns the property. In some cases, the business that operates on the premises may also share liability for a slip and fall. If, for example, the business does not report needed maintenance, or if the business fails to take care of slip hazards, including spills, quickly, that entity may bear liability for slip and fall accidents caused by that negligence. Consult with an experienced El Centro slip and fall attorney to learn more about the factors that contributed to your accident and who bears liability.
Do You Need Legal Assistance After a Devastating El Centro Slip and Fall?
If you suffered injuries in a slip and fall accident in El Centro, an experienced El Centro slip and fall attorney can help you understand your legal rights and, if needed, file a personal injury claim on your behalf. Don't attempt to seek compensation alone. Contact Gomez Trial Attorneys today at (619) 237-3490 to learn more about your legal rights following a slip and fall accident.
Review: 5/5
★ ★ ★ ★ ★
"I know firsthand that Gomez Trial Attorneys is a professional and compassionate law firm. The entire office is a family and they treat their clients like family as well – these people truly care. Not only that, but they strive to make a positive difference in the community through their outreach efforts. Highly recommend.
---
Gomez Trial Attorneys
2299 West Adams Avenue, Suite 102
El Centro, CA 92243
(760)-259-2166
Our Process...
Easy as 1. 2. 3!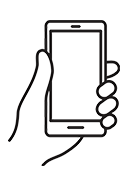 We will determine your case and submit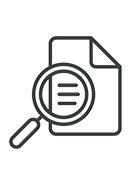 You will get regular update from us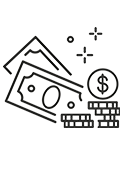 Collect your compensation

"John helped me find doctors, he referred me to his neurologist, his physical therapist, I mean, anything I needed he was right there, every step of the way. I couldn't have asked for a better result from all of this, I would absolutely recommend Gomez Trial Attorneys."

"During the time I was working with Gomez Trial Attorneys, they treated me very, very well. 100% of the time, they believed me, and they were very compassionate. They felt sorry for what happened and they understood the therapy process."

"They held my hand the whole time and kept me in the loop every aspect of my case which was very refreshing to me. They helped me get my settlement offer as fast as possible and I was able to keep my farm"

"The Gomez experience was the best experience it could be for me really, only positive things to say. They really were there every step if the way. Thanks to Gomez Trial Attorneys my dad is able to support my family as a single father"

"He opened the door for me to join his firm to help other brain Injury survivors and I never met another firm who is like this who was so understanding and caring who took the extra step and walked the extra mile with their clients and this is the best"

"I am very satisfied with the outcome with Gomez and I would definitely recommend Gomez to anybody, we tell people all the time, Get Gomez! They are really thorough with everything and they make you feel real comfortable."

"Just helped us through, guided us through, I kept notes all those years, we had questions all the time and they would always keep us informed of what was going on. They just unlayered it, layer by layer, I've never seen anything like them. Thank God for them."
Get your
free consultation
24/7 Support & Free Consultation