El Centro Uber Accident Lawyer
El Centro Uber Accident Attorney
Ridesharing platforms, like Uber and Lyft, have exploded in popularity all over the country in recent years. These ridesharing industry leaders, also referred to as transportation network companies, have taken our nation's traditional public transportation model and completely transformed how we view our commute and travel options.
Our new transportation reality brings with it a new way to get around, but it also brings up a lot of important questions and concerns, particularly for those who have been involved in a ridesharing motor vehicle accident. Many individuals who are in these accidents wonder what insurance company they should file a claim, and whether it will be a more complicated process because someone else was driving.
If you were in an Uber accident, do not let the situation get you down. Instead, let the El Centro Uber Accident attorneys at Gomez Trial Attorneys help you figure out precisely what you need to do and assist you through the whole legal process from start to finish.
Gomez Trial Attorneys
At Gomez Trial Attorneys, our legal team knows how difficult it can be to recover from a car accident, whether you were driving your own vehicle or were a ridesharing passenger. We understand that, often, car accident-related injuries will require years, if not a lifetime, of care and can result in skyrocketing medical expenses that many cannot handle on their own.
For these reasons, our award-winning personal injury attorney John Gomez and his team of attorneys and professionals have made it a point to focus on the following areas of law to bring clients the results they want and the dedication their case deserves:
Ridesharing Accidents.
Car Accidents.
Brain Injury Accidents.
Wrongful Death Accidents.
Truck Accidents.
What Exactly Are Ridesharing Services?
Ridesharing companies are services that match the driver of a private motor vehicle to individuals looking for taxi-like transportation. These services are widespread throughout California. Even though they share the goal of delivering people to their destination with other limo or taxi services, their general makeup differs substantially from standard public transportation models.
Some of these differences include:
Rideshare companies are not obligated to accept a specific rider.
Rideshare drivers generally do not have visible signage or visual displays.
Rideshare drivers do not have a set schedule; instead, the driver decides when and how long to drive.
Rideshare companies have drivers use their own personal cars.
Rideshare companies are governed by the California Public Utilities Commission and the California Public Utilities Code.
Rideshare companies have a commercial insurance policy that only goes into effect if the driver is logged in to their app and actively looking for passengers or if there are passengers in the vehicle. This model differs from a taxi service, which has a commercial insurance policy that is in effect all the time.
These companies must cover their drivers with a $1 million commercial policy. That way, if damages exceed the driver's personal insurance coverage, a rideshare company's commercial policy will cover the difference. However, it is crucial to understand that if the rideshare driver is not logged in to the system, only their individual car insurance policy will apply if they are involved in an accident. With this in mind, ridesharing accidents can be extremely complicated. That complexity is why it is so important to talk to an Uber accident attorney as soon as possible. An attorney can help you determine who exactly was at fault and whether you can go after the rideshare company's insurance for your damages.
El Centro Ridesharing Accidents Are More Common Now Than Ever
Ridesharing is often believed to improve road safety by removing potential drunk drivers from the road. However, as more and more studies emerge, research shows that ridesharing actually increases accident rates, resulting in about $10 billion in economic losses from deaths that occur in rideshare accidents each year. According to research done by the University of Chicago Booth School of Business, the arrival of ridesharing services on the market has increased the number of motor vehicle fatalities and accidents by approximately 3 percent. And El Centro is no exception to these statistics.
Ridesharing accidents are continuously on the rise and result in numerous types of accidents, including:
Other motor vehicles struck by ridesharing vehicles.
Injuries to passengers in ridesharing vehicles.
Pedestrians or bicyclists injured after being struck by a ridesharing vehicle.
Take Action in an Uber Accident
One of the most common questions our El Centro clients ask is: What do I do if I am injured in an Uber accident? There are three important actions you should take right away:
Call 911 and Seek Medical Help
By calling 911, you ensure that you get the medical attention that you need while also getting checked for any hidden injuries that have not manifested yet, such as internal bleeding or a brain injury. In addition, getting your injuries on record as soon as possible is vital for your claim.
Collect Evidence
If you do not need immediate medical help, and it is safe to do so, try to collect as much evidence from the accident scene as possible. This evidence should include pictures of the scene, visible injuries, vehicle placement on the road, visible traffic signs, and any hazards or debris on the road. Take pictures and save them for your records.
Contact an Attorney
Finally, contact an Uber accident lawyer as soon as you can. The sooner we start investigating the accident, the better your chances of receiving the compensation that you deserve.
Determining Fault in an Uber Accident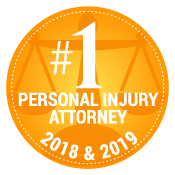 Whether you were driving your own car or using the services of a ridesharing platform, determining fault after a motor vehicle accident is a tedious process that involves a lot of work. However, sorting out liability is crucial in holding the at-fault party liable for the injuries you received.
Negligence, also known as reckless or careless behavior, is a leading cause of Uber accidents, and can result from many things, including the following actions:
Distracted driving, including texting while driving.
Excessive speeding.
Driving while under the influence of drugs or alcohol.
Not obeying traffic laws or traffic signage.
Negligence
Every driver has a duty of care while behind the wheel of their car, and Uber drivers are no exception. They are legally responsible for acting with reasonable care while operating their vehicle. They have to pay attention to other drivers, road conditions, and pedestrians, while also making sure to keep up with regular maintenance of their vehicle.
In California, if an accident results because the Uber driver was negligent in maintaining this duty of care, the victim must prove the following elements to show fault:
The Uber driver owed the victim a duty of care.
The Uber driver breached this duty through their own negligence.
This breach resulted in the victim's injury.
Uber Liability Defined
Uber drivers may face different levels of liability
To determine the specific level, your attorney will have to examine the following:
Was the Uber driver logged into their app and waiting for a passenger?
Did the Uber driver have a passenger in their vehicle, or were they picking someone up?
Was the Uber driver just driving on their own time and not logged into the app?
What do the answers to these questions actually mean for victims of Uber accidents? Well, Uber divides their insurance coverage into four separate periods of time for their drivers.
Understanding what was happening at the time of the accident can help you determine what insurance coverage may be applicable.
No period: When the driver is not logged in to the app, the Uber driver is considered off the job, which means that if the driver is in an accident, any claims from this accident are covered by the driver's personal insurance coverage.
Period 1: When the driver is online and waiting for a fare and they are involved in an accident, Uber provides 50/100/25 liability coverage. This coverage means that the liability limits are $50,000 per person, $100,000 for accidents involving bodily injury, and $25,000 for property damage. In addition, this insurance coverage does not apply to the driver or the driver's vehicle during this "in-between" period.
Period 2: When the driver has accepted a fare and is on their way to pick up the customer, Uber provides $1 million in liability, underinsured driver, and uninsured driver coverage. Regarding collision coverage, limits depend on whether the driver has their own collision coverage.
Period 3: When the driver is on their way to the specific destination with the customer, Uber offers $1 million in liability, underinsured driver, and uninsured driver coverage. However, once again, collision coverage depends on whether the driver has their own collision coverage.
Common Uber Accident Injuries
Like most car accidents, injuries that result from an Uber accident can range in severity and scope. Some injuries can have devastating effects and require life-long treatments, while others may heal relatively quickly.
Some of the more common types of injuries that result from Uber accidents include:
Back injuries;
Spinal cord injuries;
Torn ligaments and muscles;
Broken bones;
Severe lacerations;
Internal bleeding; and
Post-traumatic stress disorder.
Pursuing Damages After an Uber Accident
After an Uber accident, the damages available to you are usually the same as in a standard motor vehicle accident.
In California, these damages can include economic and non-economic losses, as well as punitive damages.
Economic Damages
Economic damages are damages suffered by the injured party that result in a direct financial loss. They usually include costs such as medical bills, surgery expenses, emergency treatments, and property damage to your personal belongings as well as your vehicle. In addition, these damages can include loss of income during medical treatment and recovery, as well as during any long-term care such as rehab services or counseling.
Non-Economic Damages
These damages are monetary losses that are not directly quantifiable. They can include pain and suffering, loss of consortium, loss of quality of life, and the loss of physical senses such as hearing or sight. These damages are also compensable and are an important part of your deserved recovery.
Punitive Damages
These damages are awarded in rare cases, usually when the accident was the result of recklessness or deliberate harm and the court wants to punish the defendant for these actions while also deterring them and others from acting the same way in the future.
The Issue With Uber's Insurance Covering Your Damages
Tackling insurance claims after any motor vehicle accident is quite complicated, and Uber accidents are no exception. Even though ridesharing services provide $1 million in liability insurance coverage, the company's policy is not very clear concerning who is liable after a crash. The specific language in their policy terms provides contradicting information stating that the company is not responsible for the safety of its services and its drivers and has led to many lawsuits against the company for failing to pay damages.
If you were in a car accident involving an Uber, you may find that the company will deny liability for the accident, leaving you to file a claim with your own insurance or the driver's personal insurance. If Uber denies your claim or offers you an amount that does not cover all of your damages, hire an Uber accident attorney who has experience fighting against ridesharing services and who can go after the damages you deserve.
El Centro Uber Accident FAQs
Uber and other rideshare companies have become a major force in El Centro and beyond, pairing willing drivers with individuals who need a ride through an online app. Since 2008, Uber has enjoyed a presence in cities around the world and Uber drivers have provided more than 5 billion rides. While the concept hoped to ease traffic congestion, careless or reckless Uber drivers can injure riders and other motorists.
If you were injured in an Uber accident, you likely have a lot of questions about what happens next from a legal standpoint. Here are answers to some of the questions we are most frequently asked by our El Centro clients about Uber accidents.
How are El Centro Uber accidents different than other motor vehicle accidents?
When you request an Uber pickup, the vehicle that arrives is nothing special. It is just like any other passenger vehicle on the roadway, subject to the same hazards as all others. It isn't the Uber vehicle that makes this type of accident different. It's the determination of liability and available insurance resources that is complex.
Because Uber classifies its drivers as independent contractors, the company has shielded itself from much of the liability for accidents involving its drivers. While the company does provide an insurance policy for drivers that can, when they are transporting passengers, provide up to $1 million in liability insurance, it also requires its drivers to carry their own insurance and to use that insurance first.
How do I recover damages related to the injury I received in an El Centro Uber accident?
Individuals who have been injured in an Uber accident, either as a passenger in the Uber vehicle or an occupant in another vehicle on the roadway, can seek damages from their accident through an El Centro Uber accident lawsuit. This legal claim, which is filed in civil court within two years of the date of the accident, attempts to prove that someone else was legally responsible for the accident and show the expenses and impacts resulting from the accident.
What damages can I recover after my El Centro Uber accident?
Victims of rideshare accidents in California are permitted to pursue compensation for both economic and non-economic damages. The term "damages" refers to a payment made to compensate someone for harm. Economic damages are payments made for out-of-pocket expenses that have resulted from the injury.
Some common examples of economic damages include:
Medical expenses, including emergency treatment at the scene or in the emergency department; transport to the hospital by ambulance or air; diagnostic testing; surgical and physician services; prescription medication; and physical therapy and rehabilitation.
Lost wages resulting either from you being too injured to work or missing work to attend a medical appointment related to your injury.
Loss of future earning capacity if your injury results in you no longer working at all or the inability to earn the same level of income as you earned before the accident.
The cost of repairing or replacing personal property that was damaged in the accident, such as your vehicle if it was struck by an Uber vehicle.
Non-economic damages refer to payments received for the impacts that your injury has had on your life.
Some common examples of non-economic damages include:
Physical pain and suffering as a result of the severity of your injuries or the treatments involved in your recovery.
Emotional distress including post traumatic stress disorder, depression, or anxiety resulting from the trauma of the accident or the injury it caused.
Loss of the enjoyment of life, if the injury prevents you from participating in activities and events that you previously enjoyed.
Loss of consortium, which is a damage collected on behalf of the injured person's spouse for loss of physical intimacy and companionship that is often experienced after one suffers a severe injury.
Who can be liable for an El Centro Uber accident?
Liability is the legal responsibility for harm caused to another person.
In an Uber accident, depending on the facts of the case, there are several potentially liable parties, including:
The Uber driver, for reckless or careless behavior including driving while distracted, fatigued, or impaired by alcohol or drugs, speeding, failing to yield, and other human errors that occur when driving.
Uber, if the company failed in its responsibility to properly examine the safety of the vehicle and to obtain a copy of the driver's driving record that would have revealed a habit for hazardous driving.
Other drivers on the roadway, whose careless and reckless behavior could have caused an accident with an Uber vehicle.
The manufacturer or distributor of the Uber vehicle or defective parts used on the vehicle.
The individual or entity responsible for providing regular maintenance or repair on the Uber vehicle, if the accident resulted from a vehicle maintenance issue that the driver attempted to have repaired.
How do I prove who was liable for my El Centro Uber accident?
Plaintiffs prove liability in an El Centro Uber accident by establishing:
The at-fault party owed you a duty of care. The duty of care refers to the actions that a reasonable person would have taken in similar circumstances.
There was a breach in the duty of care. The breach is the actions that the at-fault party took that were contrary to the duty of care that was owed to you.
This breach in the duty of care led to the accident, which caused your injuries and subsequent expenses and impacts.
I have heard Uber provides liability insurance for its drivers. Is this true?
Yes. Uber provides a tiered level of insurance, with the amount of coverage available increasing when the driver is transporting passengers.
The insurance policy works as follows:
If the driver is offline and not logged into his or her Uber app, his or her personal insurance policy will provide coverage for liability.
When the driver is logged into the app and is waiting for a ride, Uber maintains insurance at the following levels: $50,000 in bodily injury per person, $100,000 per accident; and $25,000 in property damage coverage per accident.
If the driver is en route to pick up a passenger or during a paid trip, Uber provides insurance at the following levels: $1,000,000 in third-party liability coverage; uninsured/underinsured motorist bodily injury; and comprehensive collision insurance if the driver maintains his or her own comprehensive policy and is willing to pay the $1,000 deductible for this coverage.
If you were injured while driving for Uber, call us. We can help you file your claim.
What qualifications must El Centro Uber drivers have?
The qualifications for the driver and vehicle vary slightly depending on the city in which the Uber driver is working.
However, the company's minimum requirements for drivers include:
Meet the minimum age to drive in your city.
Have at least one year of licensed driving experience, or three years if you are under the age of 23.
Have a valid U.S. driver's license.
Have a four-door vehicle that meets vehicle age and safety requirements.
Can provide proof of residency in the city, state, or residence where the driver intends to drive.
Proof of vehicle insurance.
A screening of the driver's past driving and criminal history.
A medical exam that concludes that the driver is healthy enough to drive.
If I believe my El Centro Uber driver was drunk, what should I do?
In the U.S., a drunk driver kills someone about every 50 minutes and alcohol-impaired driving is the source of hundreds of thousands of injuries each year. Alcohol impairment is dangerous as it creates deficits to the skills that a driver needs for safe driving, such as the ability to track a moving target, which is needed to judge a safe gap in traffic; difficulty maintaining one's own lane of travel; difficulty stopping and starting the vehicle; the ability to respond to emergency driving situations; and the ability to exercise good judgment.
If you believe your Uber driver is drunk, Uber recommends that you cancel the trip immediately, get out of the car, and call 911. The app also allows you to file a complaint about the driver to Uber.
If you didn't know your Uber driver was drunk and wound up in an accident that hurt you, call us right away.
The El Centro Uber driver who caused my accident was arrested at the scene. Can I still seek compensation?
Yes. An arrest is part of the criminal process, in which the government seeks to prove that the defendant committed a crime. If convicted, the driver faces statutory penalties, including fines and possibly incarceration.
An El Centro Uber accident lawsuit is a civil process. The claimant is an individual who the defendant's reckless or careless actions injured. The lawsuit seeks to determine legal liability for the expenses and impacts from the defendant's actions. It is a completely separate proceeding from the criminal process, and each case is heard independently.
Why do I need an attorney for my El Centro Uber accident?
Uber accidents are complex, relying on specific legal knowledge and experience to determine the source of liability and other information that is crucial to the case's outcome. Our attorneys have that legal knowledge and experience and can assist the client in their claim.
Some services your attorney can provide to you include:
A free case evaluation, which is a no-obligation conversation with an attorney during which you can obtain answers to your legal questions, get a better understanding of the legal options for recovering damages, share details about your case, and determine if this is the attorney you want to assist you with your claim.
A helpful contingent-fee payment scheme in which you only pay for your lawyer's services when there is a successful outcome to your case, allowing you legal services with no upfront investment.
A determination of all potentially liable parties and insurance resources that can be accessed to compensate you.
A valuation of your case that is based on the expenses you have faced and the impacts on your life that you have endured as a result of your injury.
Timely filing of all court-required paperwork in the proper jurisdiction.
The collection and organization of witness testimony and evidence that can be used to prove your case.
Attendance on behalf of your case at all pre-trial conferences and hearings.
Skilled negotiation with the at-fault party's insurance provider in an attempt to obtain a fair settlement offer for you.
Knowledgeable guidance as to the pros and cons of accepting a settlement offer.
Litigation, including making an opening and closing statement, presenting evidence, and examining witnesses.
Assistance collecting your settlement or court award.
Uber accidents can confuse those who must deal with the painful treatments and profound impacts that injuries cause.
Let us guide you through the process of seeking compensation for your injuries. Among our recent case results was a $1 million settlement for an individual who was injured in a rideshare accident.
For your free case evaluation in El Centro, contact Gomez Trial Attorneys online or call us today.
Contact Our Legal Team Today
Ridesharing accident lawsuits are usually complicated and confusing. These types of cases not only require a thorough investigation and extensive evidence to show fault, but they also require a skilled negotiator to deal with the ridesharing service and their insurance company. If you or a loved one has been injured in a rideshare accident, do not wait any longer. Contact Gomez Trial Attorneys today at (619) 237-3490 to speak with one of our experienced lawyers about your case.
Review: 5/5
★ ★ ★ ★ ★
"I know firsthand that Gomez Trial Attorneys is a professional and compassionate law firm. The entire office is a family and they treat their clients like family as well – these people truly care. Not only that, but they strive to make a positive difference in the community through their outreach efforts. Highly recommend.
---
Gomez Trial Attorneys
2299 West Adams Avenue, Suite 102
El Centro, CA 92243
(760)-259-2166
Our Process...
Easy as 1. 2. 3!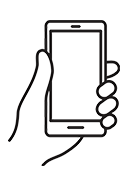 We will determine your case and submit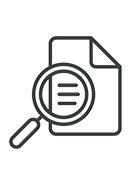 You will get regular update from us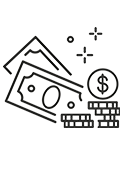 Collect your compensation

"John helped me find doctors, he referred me to his neurologist, his physical therapist, I mean, anything I needed he was right there, every step of the way. I couldn't have asked for a better result from all of this, I would absolutely recommend Gomez Trial Attorneys."

"During the time I was working with Gomez Trial Attorneys, they treated me very, very well. 100% of the time, they believed me, and they were very compassionate. They felt sorry for what happened and they understood the therapy process."

"They held my hand the whole time and kept me in the loop every aspect of my case which was very refreshing to me. They helped me get my settlement offer as fast as possible and I was able to keep my farm"

"The Gomez experience was the best experience it could be for me really, only positive things to say. They really were there every step if the way. Thanks to Gomez Trial Attorneys my dad is able to support my family as a single father"

"He opened the door for me to join his firm to help other brain Injury survivors and I never met another firm who is like this who was so understanding and caring who took the extra step and walked the extra mile with their clients and this is the best"

"I am very satisfied with the outcome with Gomez and I would definitely recommend Gomez to anybody, we tell people all the time, Get Gomez! They are really thorough with everything and they make you feel real comfortable."

"Just helped us through, guided us through, I kept notes all those years, we had questions all the time and they would always keep us informed of what was going on. They just unlayered it, layer by layer, I've never seen anything like them. Thank God for them."
Get your
free consultation
24/7 Support & Free Consultation