California Children's Rights Lawyer
California Children's Rights Injury Lawyer
SAN DIEGO'S TOP TRIAL AND ACCIDENT LAWYERS
Injury cases involving children are their own unique subset of law. Families and attorneys know that, oftentimes, no paycheck could ever be large enough to justify the pain your child experiences. The financial and emotional consequences that families must face after child injury are severe—and it's just one reason why the Gomez Trial Attorneys team seeks to support parents and families in the pursuit of justice.
If your child suffered a preventable injury on a playground or at a daycare, or if an authority figure (like a priest, coach, scoutmaster, or teacher) abused your child, please call our 
California injury lawyers
 now. We can help hold the responsible party accountable—and you can help us make sure that other children don't need to suffer as yours did.
GOMEZ TRIAL ATTORNEYS: WE HELP CHILDREN
At Gomez Trial Attorneys, we understand the position that parents of injured children find themselves in. It's one that we don't envy, but that we're passionate about helping our clients conquer. We seek to empower the families we partner with to bring true justice to their cases.
Our team of personal injury attorneys excelled at our nation's top law schools before going on to achieve success for clients at trial. We are consistently named San Diego's "Lawyer of the Year" and regularly receive national recognition by U.S. News and World Report. With over $500 million collected for our clients, we understand how to help our clients achieve the justice they deserve.
If your child was injured, contact our offices today. A legal professional can offer you a free consultation to determine whether our team is the best fit for your case. We believe that every family—and every child—deserves justice.
ACCIDENTS THAT MAY INJURE CHILDREN
According to the Centers for Disease Prevention and Control, physical trauma due to unintentional injury is the leading cause of death in American children over one year of age. This figure accounts for far more cases than those involving negligence, recklessness, or trauma, causing millions of child injuries every year.
One of the scariest truths is that almost any adult can be responsible for injuring a child. Even those who do so out of pure negligence—and not malice—can cause severe injury. Most adults aim to act with a reasonable standard of care around children, and some professionals are required to, but not everybody upholds this responsibility.
Some examples of parties who may be found liable for child injury include:
School or daycare staff

Teachers, officials, etc.

Sports coaches, extracurricular activity leaders, etc.
Healthcare professionals
Motorists
Other parents
Equipment manufacturers

Playgrounds, amusement parks, etc.

Property owners
Toy manufacturers
DAYCARE ACCIDENTS
The potential for accidents to occur in daycare centers is high. Whether a tot is receiving care in someone's home or in a commercial facility, they'll encounter plenty of risks during the day. Children who are allowed to wander too freely, explore without supervision, and forego first aid during daycare are at tremendous risk. Daycare negligence like this is, unfortunately, rarely noticeable until disaster strikes.
Many daycare incidents are little more than accidents. When little humans are added into the mix of things, it's easy to understand how accidents can happen with ease. Some accidents, however, demonstrate pure negligence or malice.
Outside of abuse, other daycare incidents that may require a children's rights injury lawyer include:
Injuries due to faulty playground equipment
Ingestion of improper medications, chemicals, or similar substances
Being struck by falling objects or tipping furniture
Infections or similar conditions due to unsanitary conditions
Slip and falls on wet floors
Physical or sexual abuse
No parent sends their child to daycare to be injured. The experience of a childcare professional injuring your child can be deeply traumatic for your entire family. Daycare injury, abuse, and neglect cases have long been sensationalized in the media—but it's for good reason. The experience can rip apart communities and change children's lives forever.
PLAYGROUND ACCIDENTS
Kids love playgrounds—and we love them too. These huge play structures give kids a chance to exercise and keep entertained while parents take a breath. It doesn't take much thought, though, before you start to remember the less-savory side to playgrounds. We all knew kids in elementary school who got some nasty battle scars from playground accidents—and, as it turns out, some of them may have been indicators of pure negligence.
Lots of playground accidents can be chalked up to overexcited kids. Plenty of them, however, can point to:
Excessive wear and tear | While playgrounds are built with extreme durability in mind, they do eventually begin to deteriorate. Excessive playground wear and tear degrades structures' quality over time. Eventually, some children may become injured from sections of playground giving out or otherwise failing
Poor design | Some playground accidents can be traced right back to the beginning of the structures' lifespan: design. The truth is that, in some cases, playgrounds are just poorly-designed. These areas can lead to numerous child injuries
Improper maintenance | Much like a critical piece of machinery, playgrounds should be maintained. Regular and certified maintenance is an integral part of a safe playground. Children who play on improperly-maintained playgrounds are at serious risk of injury
Unfortunately, there's little way to guarantee a playground is up to standard. These structures are so prolific regardless of locale (suburbs, cities, and countrysides all feature them) that a large percentage of child injuries occur on them every year.
SCHOOL AND SCHOOL BUS ACCIDENTS
One of the most heartbreaking experiences for a parent to have involves their child being injured when they should be well-taken care of. When we send our children to school, we anticipate that they will be well-supervised and cared for. This is not always the case. Hundreds of school children every year face injury on campus.
Examples of incidents that warrant a legal case include:
Gym or PE accidents
Playground accidents | Many playground accidents occur due to improper design, poor maintenance, and excessive wear and tear. All of these may warrant a legal case
School bus accidents
Teacher negligence | This often demonstrates acute instances of negligence such as failure to intervene in a fight between children or failure to prevent a clearly dangerous incident
School district negligence | Examples of school district negligence may include failure to remove dangerous members of staff or failure to replace faulty equipment, particularly when the school knew or should have known about the problems
If you are unsure of whether your child's experience incites legal action, the best course of action is to contact a reliable child injury attorney. Many parents are surprised to find that a broad range of circumstances warrants legal action. Compassionate, skilled lawyers will understand your trepidation and can help offer guidance.
PEDESTRIAN ACCIDENTS
Unfortunately, numerous American children are injured in pedestrian accidents each day. The average pedestrian already faces more risk than a comparable driver on the road. Pedestrians do not have the benefit of a giant steel machine surrounding them while they travel. Even a strong, fully-grown adult who is struck by a vehicle is at serious risk of death.
Children face a particular risk in such accidents. In fact, experts have conducted studies for decades with the specific goal of reducing the number of crashes like these. Child pedestrians often sustain more severe injuries than their adult counterparts. Child pedestrian accidents are also rather infamous—they're common in areas where children tend to congregate. Roadways near schools and parks, for example, pose a tremendous risk.
DEFECTIVE PRODUCT ACCIDENTS
According to the Consumer Product Safety Commission, more than 250,000 toy-related injuries took place in just one year. This figure becomes even more staggering when one acknowledges that plenty of children are injured by defective products that have nothing to do with toys. In some cases, injuries may even stem from safety devices like lifejackets.
Defective product accidents can be shocking and traumatic events. This can be especially true when the harmful object is intended to protect or entertain a child.
CALIFORNIA'S LEGAL PROCESS FOR INJURED CHILDREN
The good news for parents is that California seems to have had their circumstances in mind whilst creating child injury legislation. No child should ever need to play a part in any legal process—and no child should ever be injured through negligence—but, considering these things do occur, the process is as accommodating as possible.
IF YOUR SETTLEMENT AMOUNT EXCEEDS $5,000 you must retain a California lawyer and a California court must approve the settlement
REPRESENTATION
Parents are not permitted to represent their children alone. Not only does the average person lack legal experience, but the act actually constitutes the unauthorized practice of law in California. Most areas of law leave plenty of space for plaintiffs to represent themselves in court. Child injury law—along with a handful of other areas of law—is one of the few exceptions. It's because:
California requires that plaintiffs have legal standing

The concept of legal standing means that a person has a legitimate and vested interest in a court granting a remedy to a claim or issue

Plaintiffs must also demonstrate legal capacity

Legal capacity refers to the ability and legal right to sue in one's own name
Because children obviously do not meet these requirements, legal actions must be conducted on their behalf. The person who is responsible for conducting these legal actions may be a guardian, a conservator of the estate, or a guardian ad litem.
OTHER UNIQUE FACTORS
A handful of other rules apply to minors to ensure that safe and timely completion of court proceedings. These include differing statutes of limitations (dependent upon victim age and injury variety), priority scheduling for children under fourteen, and trust requirements for damage awards.
WHAT DAMAGES YOU MIGHT RECOVER
Because so many aspects of child injury cases stand in opposition to standard legal procedures, some parents assume that they may not be eligible for compensation for certain damages. This is not true. Children who are injured through adults' actions or inactions are entitled to the same forms of compensation as adults.
This includes monetary compensation for:
Past, present, and future medical bills | Most parents understand that they may receive compensation for the medical bills that they can prove. Most also don't realize that future medical costs may also be accounted for (to some extent). Keep in mind that the potential qualifying expenses are plentiful. Emergency transport, specialized equipment, physical therapy, and a range of other costs all qualify as compensable medical expenses.
Pain and suffering, mental anguish, and trauma | The most devastating aspects of any child injury case lie in the obvious. No innocent child should ever have to suffer—let alone due to another adult's negligence or recklessness. The mental toll that this can take on a child should never be underestimated—and California courts are willing to offer compensation to try to account for some of it.
Loss of future wages or earning potential due to disability | This is probably most parents' worst nightmare. To see your child injured is painful enough; but if he or she loses the ability to support themselves in the future due to their injuries, it's beyond devastating. Families who experience this are at liberty to pursue compensation for loss of future wages in court.
GOMEZ TRIAL ATTORNEYS: CHILD INJURY ATTORNEYS REPRESENTING RESIDENTS OF THE SAN DIEGO AREA
At Gomez Trial Attorneys, we seek to protect our community's most innocent population: our children. We believe that children and parents have a right to justice. While the legal process to pursue it involves a handful of unique twists and turns, our lawyers are well-equipped to support your family throughout the process.
If your child was injured and you need a guiding hand to help you take your next step, contact our team today or call us at (619) 237-3490. You can take advantage of a totally free and confidential initial consultation to learn more about your rights. From there, we'll determine whether one of our skilled attorneys can help you achieve the results that you deserve.
No child deserves to suffer—but if your child was hurt, you can protect them. Allow our team to assist you through the process and help ease a turbulent time.
Our Process...
Easy as 1. 2. 3!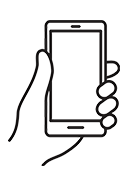 We will determine your case and submit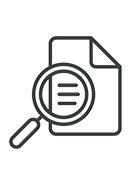 You will get regular update from us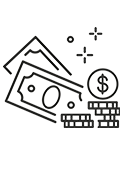 Collect your compensation

"John helped me find doctors, he referred me to his neurologist, his physical therapist, I mean, anything I needed he was right there, every step of the way. I couldn't have asked for a better result from all of this, I would absolutely recommend Gomez Trial Attorneys."

"During the time I was working with Gomez Trial Attorneys, they treated me very, very well. 100% of the time, they believed me, and they were very compassionate. They felt sorry for what happened and they understood the therapy process."

"They held my hand the whole time and kept me in the loop every aspect of my case which was very refreshing to me. They helped me get my settlement offer as fast as possible and I was able to keep my farm"

"The Gomez experience was the best experience it could be for me really, only positive things to say. They really were there every step if the way. Thanks to Gomez Trial Attorneys my dad is able to support my family as a single father"

"He opened the door for me to join his firm to help other brain Injury survivors and I never met another firm who is like this who was so understanding and caring who took the extra step and walked the extra mile with their clients and this is the best"

"I am very satisfied with the outcome with Gomez and I would definitely recommend Gomez to anybody, we tell people all the time, Get Gomez! They are really thorough with everything and they make you feel real comfortable."

"Just helped us through, guided us through, I kept notes all those years, we had questions all the time and they would always keep us informed of what was going on. They just unlayered it, layer by layer, I've never seen anything like them. Thank God for them."
Get your
free consultation
24/7 Support & Free Consultation