El Centro Workers' Compensation Lawyers
El Centro Workers' Compensation Lawyers
El Centro employers must provide their employees with a healthy and reasonably safe work environment, but even so, on-the-job accidents, injuries, and illnesses still happen. Some of these injuries are not merely harmless conditions that heal quickly, but instead inflict significant trauma and disability that prevent employees from returning to work temporarily or even permanently.
In California, employees who get hurt or sick in connection with their jobs have substantial rights to receive benefits from employer-provided workers' compensation insurance. Gomez Trial Attorneys assists workers who suffer from serious work-related injuries and illnesses in obtaining that compensation, especially when insurance companies deny their claims. Contact us today for a free case consultation to discuss your El Centro workers' compensation claim.
Call the
El Centro personal injury lawyers
at Gomez Trial Attorneys now, or read on for more information about car accidents, the legal options available in your situation, and how we want to help you recover compensation.
About Gomez Trial Attorneys
Founded by John Gomez, a former prosecutor, Gomez Trial Attorneys has grown into a premier Southern California law firm representing people who have suffered severe injuries and illnesses and need help obtaining compensation from insurance companies and parties with legal liability. A significant party of our practice involves representing workers in seeking workers' comp benefits after a work-related illness or injury leaves them buried in medical debt and unable to earn a living. We've helped many people over the years recover millions in compensation for their injuries.
Our firm cannot promise that our clients will always receive compensation after a workplace injury or illness disrupts their lives. We can, however, promise to put the full weight of our firm's resources and know-how into fighting for every penny our clients deserve.
Overview of El Centro Workers' Compensation
Workers' compensation is a form of insurance that California employers must buy to cover the costs of injuries and illnesses their employees suffer on the job. Employers pay for workers' comp. By law, employees cannot be made to pay for it.
Workers' comp pays workers' medical expenses and replaces some of their lost income related to any work-related injury or illness. El Centro workers receive those benefits regardless of who was at fault for the incident or situation that harmed them. In that sense, it is a form of no fault insurance; in the vast majority of cases, it pays benefits to injured and sick workers no matter how their injuries or illnesses happen. That, however, doesn't make those insurance companies happy to pay what you deserve—which is why you want us to file your initial claim and fight any denials or reductions of benefits they try to impose on you.
In California, all employers must purchase workers' compensation insurance, no matter how many employees they have. El Centro employers purchase workers' comp insurance from a licensed insurer or the State Compensation Insurance Fund (SCIF). If an employer is not insured or not adequately insured, California's Uninsured Employer's Benefit Trust Fund (UEBTF) will step into the place of the insurance company and pay workers' compensation benefits to an injured or sick employee.
El Centro Workers' Comp Benefits
Under California law, workers' compensation insurance provides the following categories of benefits to eligible workers:
Temporary disability benefits: These benefits replace some of the income a worker misses out on earning while recovering from a work-related injury or illness. Typically, they pay two-thirds of a worker's average weekly wage, up to a state-mandated weekly maximum amount. Temporary disability payments last up to two years after the injury (or up to 104 weeks within a five-year period), unless the employee suffers from one of the following conditions, in which case the worker can collect temporary total disability payments for up to 240 weeks.
HIV
Amputations
Hepatitis B or C
Particular eye injuries
Severe burns
Chronic lung disease
Pulmonary fibrosis
Medical care or treatment: These benefits cover expenses related to an injured or sick employee's medical treatment, such as the costs of surgery, doctor visits, and medication.
Vocational retraining costs: These benefits, also referred to as Supplemental Job Displacement Benefits, are available to employees who cannot return to their previous job and whose employers did not provide them with modified or alternative employment. Eligible employees may receive up to a $6,000 voucher for education-related training at a state-approved school.
Permanent disability benefits: These payments are made to employees whose injury altered their ability to return to work in any capacity. The amount of benefits they receive varies according to a permanent disability rating based on the worker's age, type of injury or illness, occupation, and medical restrictions. Disability payments can last anywhere from four weeks to 14 years.
Death benefits: These benefits are paid to a spouse or the dependents of an employee who dies from a work-related injury or illness, and includes income-replacement payments and funeral and burial costs.
At Gomez Trial Attorneys, we work to make sure our clients receive the full range of benefits to which they are entitled under California workers' compensation law.
Workers' Comp Covers Injuries and Illnesses in El Centro
Many Southern Californians spend most of their waking hours at work. For that reason, a large number of the injuries and illnesses they suffer happen in connection with their job duties. Virtually any physical or mental health complication can arise from an incident or condition at work in El Centro.
Lawyers for workers often break those injuries and illnesses into two broad categories:
Specific (or acute) conditions, which result from a one-time incident or accident at work, such as when a worker falls or gets crushed under a heavy object at work; and
Cumulative conditions, which develop over time because of a work-related activity or exposure to an environmental factor in the workplace, such as when a worker suffers a repetitive stress injury or develops a disease because of exposure to toxic chemicals at work.
Workers' comp covers either type of illness or injury. In fact, workers' comp covers just about any work-related health challenge you can think of, so long as it does not result from:
Commission of a felony on the job;
Drug or alcohol impairment on the job;
Starting a fight on the job; or
Intentionally harming yourself.
No matter what circumstances lead to harm suffered by an El Centro worker, the team at Gomez Trial Attorneys has the skill and resources to help that worker obtain full workers' compensation benefits, and to evaluate whether the worker has rights to compensation from other sources as well.
El Centro Workers' Compensation Claims
Obtaining workers' comp benefits as a worker in El Centro requires following a procedure for filing a claim with your employer's workers' compensation insurance carrier. In theory, this process should feel straightforward and simple for the injured or sick worker. Unfortunately, in practice that is not always the case.
Here are the basic steps in the El Centro workers' comp claim-filing process:
Report the Injury or Illness to Your El Centro Employer Immediately
Notify your employer as soon as you can after suffering any work-related injury, or becoming aware of any work-related illness. You must notify your employer to receive benefits. If you fail to report your condition to your employer within 30 days, then you may lose your ability to collect benefits.
Seek Medical Attention for Your El Centro Workers' Comp Claim
Get emergency care if you need it; workers' compensation will cover the cost.
Workers' compensation will also cover the cost of medical care for any injury or illness you report to your employer, so long as you notify your employer of it within 30 days as described above.
Always follow the medical advice you receive. Failing to do what the doctor tells you can put your workers' compensation benefits at risk.
Be aware that for anything other than emergency care, you may have to seek medical treatment from a doctor designated by your employer or workers' comp carrier. You can find detailed information about getting medical care here. An experienced lawyer can also answer your questions about getting medical care, if need be.
Fill Out a Claim Form and Give It To Your Employer
Your employer should give you a claim form to fill out after you notify your employer of your injury or illness. Complete the employee section of the form and return it to your employer as soon as possible—or, better yet, call us for help filling it out. Your employer must complete the employer section of the form and submit it to the workers' compensation insurance company. Within 14 days, the workers' comp company should send you a written claim decision, telling you the status of your claim, and within 90 days the company should tell you if your claim is approved or denied.
Common Reasons Given for El Centro Workers' Compensation Claim Denials
In a perfect world, a workers' compensation insurance company would approve a claim right away and pay an injured or sick El Centro worker full benefits. Unfortunately, we do not live in a perfect world. Workers' comp carriers deny claims all the time, for all sorts of reasons. That is how insurance works: insurance companies make money for themselves by paying out as little money as possible to beneficiaries.
Common reasons workers' compensation insurance companies give for denying a claim include:
The injury or illness was not work-related;
The injury or illness happened in connection with some other job;
The worker failed to provide sufficient evidence to prove the injury or illness, or its connection to work;
The worker failed to follow proper procedures for making a workers' comp claim, such as by not notifying an employer or missing deadlines;
The worker is not disabled or can return to work; and
The worker does not need medical treatment or the medical treatment the worker wants is not appropriate.
At Gomez Trial Attorneys, we have heard it all when it comes to reasons workers' compensation insurance companies give for denying all or some of a worker's claim. El Centro workers can often benefit by having a skilled legal team like ours on their side to fight for every penny of workers' compensation benefits they need and deserve.
How We Help Injured and Sick El Centro Workers
The key to obtaining maximum workers' compensation benefits, typically, is to follow all required procedures and to submit the strongest claim possible from the get-go. On its website, the Division of Workers' Compensation makes filing a claim seem pretty simple and straightforward, like something any worker can easily handle on their own.
Don't be fooled.
Yes, the steps to follow in filing a claim are simple. However, that does not mean it's easy to prepare and file the strongest possible claim that gives a worker the best shot at maximum benefits. Workers who suffer anything more than a truly minor injury or illness on the job can almost always benefit from having a skilled workers' compensation injury attorney on their side.
Help With El Centro Workers' Comp Claim Preparation and Filing
In connection with filing a claim, an experienced workers' compensation lawyer can often:
Collect the documentation workers need to prove their claims for maximum benefits;
Help the worker fill out a claim form, to ensure the worker uses appropriate language to describe an injury/illness and the benefits needed; and
Communicate with a workers' compensation insurance company about the claim, to facilitate processing and approval of a claim.
Help With Appealing an El Centro Workers' Comp Claim Denial
Many workers, however, do not think about hiring an attorney to help them with a workers' comp claim until after they have received notice that the insurance company has partially or totally denied their claim. That is ok. An experienced lawyer can still help at this point, but it is very important to contact a workers' comp lawyer right away.
El Centro workers have legal rights to appeal the denial of their workers' comp claim. However, they can lose those rights easily by failing to meet deadlines or failing to prepare an effective appeal submission. At Gomez Trial Attorneys, we strongly urge anyone who has received a denial of a workers' comp claim to contact an experienced law firm like ours right away.
In appealing a claim denial, an experienced lawyer can:
Evaluate the reasons given for the claim denial;
Collect evidence that responds to those reasons;
Identify and obtain medical opinions the worker might need to respond to the claim denial;
Communicate with the insurance company about the appeal; and
Represent the worker at any in-person hearings related to the appeal.
Appealing a workers' comp claim denial, particularly one relating to a serious injury or illness, is not easy. Virtually all El Centro workers need experienced legal representation to give themselves the best possible chance of convincing the insurance company to reverse its decision. Gomez Trial Attorneys can help.
Help With El Centro Workers' Comp Legal Actions
The team at Gomez Trial Attorneys also has the skill and resources to evaluate a worker's legal rights to determine if the worker has rights to compensation beyond workers' comp benefits. In those cases, our team can represent workers in legal actions in California court seeking that additional compensation from third parties whose actions caused a worker harm.
Call Our El Centro Workers' Compensation Attorneys
If you or a loved one suffered a work-related injury or illness in El Centro, chances are you have the right to receive workers' compensation benefits and, possibly, other forms of compensation. Gomez Trial Attorneys has the experience and know-how to help El Centro workers obtain maximum benefits to help them recover their health and rebuild their lives. Contact us or call us at (619) 237-3490 today for a free case evaluation.
---
Gomez Trial Attorneys
2299 West Adams Avenue, Suite 102
El Centro, CA 92243
(760)-259-2166
Our Process...
Easy as 1. 2. 3!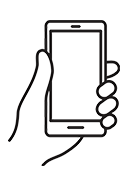 We will determine your case and submit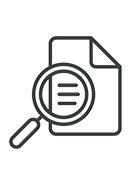 You will get regular update from us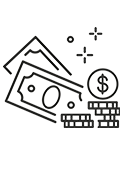 Collect your compensation

"John helped me find doctors, he referred me to his neurologist, his physical therapist, I mean, anything I needed he was right there, every step of the way. I couldn't have asked for a better result from all of this, I would absolutely recommend Gomez Trial Attorneys."

"During the time I was working with Gomez Trial Attorneys, they treated me very, very well. 100% of the time, they believed me, and they were very compassionate. They felt sorry for what happened and they understood the therapy process."

"They held my hand the whole time and kept me in the loop every aspect of my case which was very refreshing to me. They helped me get my settlement offer as fast as possible and I was able to keep my farm"

"The Gomez experience was the best experience it could be for me really, only positive things to say. They really were there every step if the way. Thanks to Gomez Trial Attorneys my dad is able to support my family as a single father"

"He opened the door for me to join his firm to help other brain Injury survivors and I never met another firm who is like this who was so understanding and caring who took the extra step and walked the extra mile with their clients and this is the best"

"I am very satisfied with the outcome with Gomez and I would definitely recommend Gomez to anybody, we tell people all the time, Get Gomez! They are really thorough with everything and they make you feel real comfortable."

"Just helped us through, guided us through, I kept notes all those years, we had questions all the time and they would always keep us informed of what was going on. They just unlayered it, layer by layer, I've never seen anything like them. Thank God for them."
Get your
free consultation
24/7 Support & Free Consultation