Elk Grove Traumatic Brain Injury Attorneys
Elk Grove Traumatic Brain Injury Attorneys
Located just outside California's capital city, Elk Grove offers all the beauty, convenience, andquality of life that the Sacramento Valley is known for. Like any area, however, El Grove also sees its share of accidents and incidents that cause severe and fatal injuries to residents, workers, and visitors, from crashes on I-5 to slip and falls at the office parks and distribution centers off Laguna Boulevard.
One of the most severe injuries an individual can suffer in Elk Grove is a brain injury. Every year, brain injuries leave area victims and their families confronting severe physical, emotional, and financial struggles. Those victims deserve compensation when a brain injury results from someone else's careless or reckless conduct. An experienced Elk Grove traumatic brain injury lawyer can help them get it.
If you or a loved one suffered a brain injury in or around Elk Grove, then you may have the right to receive substantial money payments for your injuries and losses. Contact the skilled, compassionate Elk Grove traumatic brain injury attorneys at Gomez Trial Attorneys today for a free case evaluation.
ABOUT OUR ELK GROVE BRAIN INJURY LAWYERS
Gomez Trial Attorneys is an award-winning California law firm that represents individuals who have suffered serious injuries. Our firm fights to make sure that our clients receive full and fair compensation for their injuries and losses from anyone whose wrongful actions did them harm.
Over our years of practice, we have recovered tens of millions of dollars for our clients through settlements and jury verdicts. That impressive track record cannot guarantee every client will get a favorable outcome for their injury, but it can give our clients the peace of mind of knowing that they have lawyers fighting for them who know how to get them the money they need to regain their health and rebuild their lives.
THE HEAVY TOLL OF BRAIN INJURIES
Elk Grove residents, workers, and visitors may suffer two broad types of brain injuries:
Traumatic brain injuries consist of damage to the brain done by a blow, jolt, or penetrating injury to the head. Traumatic brain injuries are commonly caused by falls, motor vehicle accidents, sports and recreational accidents, violent acts such as assault, gunshot wounds, and explosions.
Non-traumatic brain injuries consist of injuries to the brain caused by something other than a violent incident. This type of injury is often caused by medical events such as a stroke, or from accidents such as near-drowning, choking, poisoning, electric shock, or drug overdose.
Traumatic brain injuries leave an especially large and tragic footprint. Each year, approximately 2.8 million people across the United States sustain a traumatic brain injury. Roughly 50,000 die from their injuries, and another 280,000+ require hospitalization. Roughly one-third of all deaths caused by accidental injury in the nation include traumatic brain injury as a contributing factor.
BRAIN INJURY SYMPTOMS
Regardless of which type of brain injury a person suffers in Elk Grove, however, the effects can cause devastation. The brain is responsible for all of the body's voluntary and involuntary responses, and has only a limited ability to heal itself. As a result, brain injuries can result in death and/or long-lasting and significant physical, cognitive, and emotional disabilities.
The brain is divided into sections—known as lobes—responsible for specific bodily functions. The severity of an injury and the area of the brain in which the injury occurred will often determine the nature and extent of the disability a victim suffers.
For example:
An injury to the frontal lobe may produce difficulty with the individual's ability to control emotions, behaviors, and impulses. A frontal lobe injury can also affect the person's memory and the ability to speak.
An injury to the temporal lobe can result in difficulties with understanding spoken language and recalling events.
An injury to the parietal lobe may impact an individual's five primary senses of touch, taste, sight, sound, and smell.
An injury to the cerebellum can result in difficulty with balance and coordination.
An injury to the occipital lobe may impact a person's ability to see and to perceive the size and shape of objects.
An injury to the brain stem often results in a consciousness disorder or death as it impacts the body's involuntary responses such as breathing, heart rate, and sleep/wake cycles.
Doctors assign levels of severity to brain injuries, ranking them as mild, moderate, or severe according to several variables. However, any brain injury can constitute a serious, life-altering condition, no matter what severity ranking a doctor gives it. Even a so-called "mild" brain injury can inflict long-term impacts such as memory loss, cognitive struggles, and chronic pain.
LIVING WITH A BRAIN INJURY
The estimated lifetime cost of medical treatment alone after a brain injury is estimated at $85,000 to $3 million. However, brain injuries cause more than financial harm. A brain injury can damage every facet of the person's life. Here is a look at just some of the real-life consequences of suffering and living with the effects of a brain injury in Elk Grove.
AT WORK
Many of the permanent disabilities incurred as a result of the injury, such as poor impulse control, memory loss, and difficulties with mobility and communication, render the individual incapable of performing job-related tasks that were once second-nature. Some individuals, though never return to the job they previously held, may with the assistance of occupational therapy and job skills training manage to return to at least some form of gainful employment. Others, however, find returning to work impractical or altogether impossible.
AT HOME
Elk Grove brain injury victims and their families often find their home life forever changed. Parents, children, and spouses of the injured individual may need to assume the role of caregiver, or must find a way to afford in-home help. Intimate relationships frequently suffer, and friendships may fade away.
The symptoms of a brain injury may also cause significant physical or motor impairments that necessitate modifications to the victim's home, such as the installation of ramps over front steps or grab bars in bathrooms.
AT SCHOOL
Medical professionals once believed that children tended to fare better than adults after a brain injury, due to the "elasticity" of the developing brain. Unfortunately, the evidence does not bear this out. Brain injured children often encounter the same obstacles as adults, though—depending on the age of the child—these issues may not seem as apparent to others until the child has aged and the full extent of brain injury-related impairments becomes apparent.
Brain injured children and teens have similar struggles with returning to school as those experienced by adults attempting to return to work. A child with a brain injury will often need the assistance of a paraprofessional to manage the cognitive, emotional, and social challenges of a school setting. In some cases, children may need placement in alternative educational settings.
IN THE COMMUNITY
Behavioral challenges, memory loss, cognitive struggles, and physical impairments typical of brain injuries can also wreak havoc on the injured individual's ability to participate in the community. Often, victims of brain injuries struggle to engage with others. They give up their former hobbies and athletic pursuits, and instead isolate themselves from others. Many brain injury victims struggle from anxiety, depression, substance use disorders, and suicidality.
At Gomez Trial Attorneys, we have a deep and compassionate understanding of the myriad struggles Elk Grove brain injury victims and their families face every day. Our team works with clients to identify the many ways a brain injury has affected their lives, and the many needs they will have on their path to returning to as "normal" a life as possible.
SEEKING COMPENSATION FOR ELK GROVE BRAIN INJURIES
Individuals in Elk Grove who have suffered a brain injury often need significant financial support to help them move forward with their lives. At Gomez Trial Attorneys, we represent those individuals by taking legal action on their behalf seeking financial compensation from anyone whose unreasonably dangerous decisions or conduct caused their injury.
LEGAL LIABILITY FOR CAUSING AN ELK GROVE BRAIN INJURY
As lawyers for Elk Grove brain injury victims, one of our most important tasks consists of figuring out how a brain injury happened, and who should face legal and financial accountability for it under California law.
Our team knows that brain injuries happen in a wide variety of scenarios, and we have the resources and know-how to investigate virtually all of them. Every case poses unique challenges, and over the years we have uncovered a vast array of parties who have a legal obligation to pay our clients money damages for brain injuries.
We could not possibly list all of those types of parties here, but some common ones include:
Motorists who made careless or reckless decisions behind the wheel of a car, truck, or bus that led to a car accident that injured our client;
Public, commercial, and residential property owners who failed to fix an unreasonably dangerous condition on the premises they own, or failed to warn or keep our client away from that condition, leading to an incident (such as a fall, drowning, or electrocution) in which our client suffered a brain injury.
Medical providers whose failure to deliver an appropriate standard of care to patients led to medical events and complications ending in a brain injury for our client; and
Government agencies and contractors who unnecessarily and carelessly exposed service members or civilians to extreme dangers that resulted in our client suffering a brain injury.
As we said, the list above just contains examples, representing a tiny fraction of the types of individuals, companies, organizations, and government entities that could face legal liability for an Elk Grove brain injury. In every case we handle, we work to identify all parties who could owe our client damages under California or federal law, to make sure our client has the best possible shot at recovering full and fair compensation for a brain injury.
POTENTIAL DAMAGES FOR AN ELK GROVE BRAIN INJURY
Another important task our team handles in representing victims of brain injuries in Elk Grove consists of evaluating the full scope of the harm our client has suffered. We aim to make sure that when we take legal action on our client's behalf, we will always seek a level of compensation that meets our client's current and future financial needs.
Every brain injury is different, and every legal action arising from a brain injury has unique aspects that determine the amount and type of damages a victim can hope to recover.
In general, however, clients of Gomez Trial Attorneys who have suffered brain injuries can often seek compensation for:
Medical expenses related to past and future treatment of a brain injury and its symptoms, including emergency care, hospitalization, surgery, medication, therapy, doctor visits, and medical equipment;
Other expenses our client faces due to the challenges of living with a brain injury, such as the cost of hiring services to help with day-to-day tasks like keeping house, childcare, or running errands.
Lost income, past and future, attributable to brain injury impairments that keep a victim out of work temporarily or permanently;
Pain, suffering, social difficulty, and impaired quality of life stemming from the challenges associated with a brain injury; and
In some cases, punitive damages that seek to punish the party with legal liability for extreme or outrageous conduct that led to our client's injury.
The severity of our client's injury, the prospects for our client's recovery, and the financial resources of the party with legal liability for damages, can all affect the amount of money an Elk Grove brain injury victim can hope to recover through legal action. Our clients can always rest assured, however, that our team works day-and-night to get them the most money available in their particular circumstances.
BRAIN INJURY IN ELK GROVE? CALL GOMEZ TRIAL ATTORNEYS.
If you or a loved one suffered a brain injury in a preventable accident or incident in Elk Grove, you deserve smart, steady, compassionate legal representation to help you recover the compensation you need and deserve. Contact Gomez Trial Attorneys online or at (619) 237-3490, for a free case evaluation.
Our Process...
Easy as 1. 2. 3!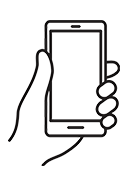 We will determine your case and submit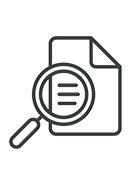 You will get regular update from us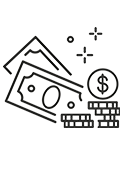 Collect your compensation

"John helped me find doctors, he referred me to his neurologist, his physical therapist, I mean, anything I needed he was right there, every step of the way. I couldn't have asked for a better result from all of this, I would absolutely recommend Gomez Trial Attorneys."

"During the time I was working with Gomez Trial Attorneys, they treated me very, very well. 100% of the time, they believed me, and they were very compassionate. They felt sorry for what happened and they understood the therapy process."

"They held my hand the whole time and kept me in the loop every aspect of my case which was very refreshing to me. They helped me get my settlement offer as fast as possible and I was able to keep my farm"

"The Gomez experience was the best experience it could be for me really, only positive things to say. They really were there every step if the way. Thanks to Gomez Trial Attorneys my dad is able to support my family as a single father"

"He opened the door for me to join his firm to help other brain Injury survivors and I never met another firm who is like this who was so understanding and caring who took the extra step and walked the extra mile with their clients and this is the best"

"I am very satisfied with the outcome with Gomez and I would definitely recommend Gomez to anybody, we tell people all the time, Get Gomez! They are really thorough with everything and they make you feel real comfortable."

"Just helped us through, guided us through, I kept notes all those years, we had questions all the time and they would always keep us informed of what was going on. They just unlayered it, layer by layer, I've never seen anything like them. Thank God for them."
Get your
free consultation
24/7 Support & Free Consultation