Hair Relaxer Ovarian Cancer
Lawsuit
Countless women across the country use hair relaxer products regularly. While these products have been used for years, research suggests that they carry serious health consequences. These consequences include potentially fatal health issues like uterine cancer.
If you have been diagnosed with uterine cancer after regular use of hair relaxer products, you could be entitled to compensation. A hair relaxer lawsuit might be your best option for seeking justice. Let the mass tort attorneys of the Gomez Law Firm advise you of your legal options.
Do Hair Relaxers Cause Cancer?
Recent research indicates that chemical hair relaxers could cause cancer—particularly among African American women. The study—conducted by the National Institute for Health (NIH)—establishes that women that have used chemical hair straightening products are more likely to develop uterine cancer compared to women who have never used these products.
The study included data from more than 33,000 female respondents aged between 35 and 74. Although the study is designed to evaluate risk factors for breast cancer, it also identifies the risk of other serious health issues like uterine cancer.
The link between chemical hair straighteners and uterine cancer is strong. According to the study, women who report frequent use of these products are approximately twice as likely to develop cancer than women who do not. Frequent use is defined as four or more times per year.
The study also identifies that black women are more likely than others to be diagnosed with uterine cancer following the regular use of chemical hair straighteners. The study shows that black women make up 60% of the participants in the study who report frequent use.
What Is the Hair Relaxer Ovarian Cancer Lawsuit?
Due to the links between chemical hair relaxers and cancer, there have been several lawsuits filed against the manufacturers of these products. According to the lawsuits, the manufacturers were aware of the increased risk of cancer based on frequent use of the product but failed to disclose these side effects to the public.
The manufacturers of these products must ensure that they are safe before they market them to the public. By failing to notify the general public of the increased risk of developing cancer, the makers of hair relaxer products are facing several lawsuits across the country.
Is There a Class Action Lawsuit Against Hair Relaxers?
There are class action lawsuits related to the use of chemical hair relaxers. A class action lawsuit involves a group of plaintiffs in similar circumstances banding together to file a lawsuit. A small number of plaintiffs are the representatives of a larger class, and a team of lawyers handles these cases on behalf of everyone.
There are benefits to pursuing a class action lawsuit, even as a non-representative. The process is managed for you, and you do not have to cover the costs of litigation on your own.
Class action lawsuits are not the only option available when it comes to holding the makers of hair relaxers accountable. Many people instead choose to file a lawsuit in their own capacity. This gives them, and their attorneys total control over how the lawsuit is filed and managed. While there are benefits to pursuing a class action, there are also downsides. The decision to file a lawsuit as opposed to joining a class action is an important one that should be made alongside the guidance of legal counsel.
How Do I Qualify for a Hair Relaxer Lawsuit?
Some factors must be present in order to qualify for a hair relaxer lawsuit. First and foremost, you must have used chemical hair straightening products regularly, meaning multiple times per year. This use can be recent, or it can be in the past.
In addition to a history of using these products, you must also have some form of reproductive cancer. For many, this is uterine cancer. If you used a hair straightener linked to these harmful chemicals and have developed uterine cancer, you could be entitled to damages. This can be true even if you have a genetic predisposition to cancer.
What Is the Average Settlement for a Hair Relaxer Lawsuit?
Hair relaxer lawsuits are still ongoing, so it is not easy to determine what the average settlement for these cases might be. What's more, the settlement date is often kept private. While our firm cannot advise you on the average value of these settlements or guarantee a specific outcome in your case, we could help you understand your claim by identifying the types of damages you might recover. These include:
Lost wages
Pain and suffering
Past and future medical costs
Disability
How Long Do I Have to File a Hair Relaxer Lawsuit?
No matter where you live, your time to file a hair relaxer lawsuit is limited. This is due to the legal deadline referred to as the statute of limitations. Every state has adopted a statute of limitations, but each jurisdiction approaches it differently. For some states, the statute of limitations expires within a year of being diagnosed with cancer. Other jurisdictions might offer more time to file a lawsuit.
The important thing to do is to speak to an attorney as soon as possible. The consequences of waiting too long to file a lawsuit are serious. In most cases, the court will be required to dismiss the lawsuit with prejudice. A dismissal with prejudice brings your case to an end while barring you from ever pursuing it again. This is a worst-case scenario for many victims.
Talk to an Attorney About your Hair Relaxer Claim
If you have developed uterine cancer after regularly using hair relaxer products, now is the time to learn about your legal options. You could have a viable case for a hair relaxer lawsuit.
Financial compensation cannot undo the damage caused by chemical hair relaxers. However, you have the opportunity to secure the financial support needed to cover your medical care and address your other needs related to your illness. Let the Gomez Law Firm serve as your advocate during this difficult time. Contact us for a free consultation.
"They held my hand the whole time and kept me in the loop on every aspect of my case which was very refreshing to me. They helped me get my settlement offer as fast as possible and I was able to keep my farm."
Our Process...
Easy as 1. 2. 3!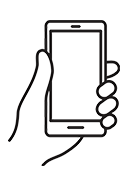 We will determine your case and submit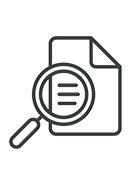 You will get regular update from us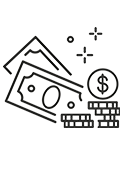 Collect your compensation

"John helped me find doctors, he referred me to his neurologist, his physical therapist, I mean, anything I needed he was right there, every step of the way. I couldn't have asked for a better result from all of this, I would absolutely recommend Gomez Trial Attorneys."

"During the time I was working with Gomez Trial Attorneys, they treated me very, very well. 100% of the time, they believed me, and they were very compassionate. They felt sorry for what happened and they understood the therapy process."

"They held my hand the whole time and kept me in the loop every aspect of my case which was very refreshing to me. They helped me get my settlement offer as fast as possible and I was able to keep my farm"

"The Gomez experience was the best experience it could be for me really, only positive things to say. They really were there every step if the way. Thanks to Gomez Trial Attorneys my dad is able to support my family as a single father"

"He opened the door for me to join his firm to help other brain Injury survivors and I never met another firm who is like this who was so understanding and caring who took the extra step and walked the extra mile with their clients and this is the best"

"I am very satisfied with the outcome with Gomez and I would definitely recommend Gomez to anybody, we tell people all the time, Get Gomez! They are really thorough with everything and they make you feel real comfortable."

"Just helped us through, guided us through, I kept notes all those years, we had questions all the time and they would always keep us informed of what was going on. They just unlayered it, layer by layer, I've never seen anything like them. Thank God for them."
Get your
free consultation
24/7 Support & Free Consultation