IVC Filter Recall
Lawsuit
IVC filters were marketed as an implantable device that could help patients avoid the serious risks associated with a blood clot. Instead, in many cases, the filters have led to serious and life-threatening complications in countless patients. There is evidence that IVC filter manufacturers knew there were defects in the products and/or failed to warn surgeons of the full risks.
Patients that have suffered IVC complications are bringing
IVC filter lawsuits against manufacturers. If you have suffered complications
from an IVC filter, you likely have questions about a potential claim. Below,
we answer the most common questions our IVC filter lawsuit attorneys get about pursuing an IVC filter lawsuit.
For questions about your specific situation, contact us today at (619) 237-3490 or here to schedule a free, no-obligation case evaluation. At Gomez Trial Attorneys, we have helped our clients recover $1 billion over 15 years.
Why Are People Filing IVC Filter Lawsuits?
IVC filters are small metal devices that are surgically implanted in an individual's inferior vena cava, a large blood vessel that transports blood to the heart. The filters are intended to prevent blood clots in a patient's lower body from moving to their heart and lungs, where they can cause serious injury or death.
Unfortunately, in many cases, the filters may have caused more harm than good. There is evidence that many IVC filters malfunction by moving, breaking, and puncturing veins, thus, harming patients. There is evidence that manufacturers knew the devices were dangerously defective and marketed them anyway without providing adequate warnings to surgeons.
When knowledge of the dangers and many instances of IVC filters causing harm became, widely known, injured patients began bringing product liability lawsuits. The most common claims in these suits are strict liability, negligence, failure to warn, breach of warranty, and misrepresentation. An experienced attorney can help you determine what claims you should bring in an IVC filter lawsuit.
What Are the Symptoms of IVC Filter Problems?
Common IVC problems include device migration (the device moves); fracture of the filter, perforation of a vein, tissue, or organs; blood clots; and an irremovable filter. Since these issues are internal, as a patient, you cannot "see" if they are occurring. However, certain symptoms can indicate a possible IVC filter problem.
Common symptoms of IVC filter problems include:
Shortness of breath
Coughing up blood
Chest pain or discomfort
Irregular heartbeat
Heart palpitations
Redness or swelling at the surgical site
Redness, swelling, or cramping in legs
Dizziness or lightheadedness
Nassau, vomiting, diarrhea
Symptoms may appear immediately after your IVC filter surgery or may develop over time. If you believe you are suffering from symptoms from an IVC filter, contact your medical provider immediately. Your number one priority is ensuring your health is taken care of.
Is There a Class Action Lawsuit Against IVC Filters?
To date, no IVC filter class action lawsuit has been filed. However, thousands of IVC filter lawsuits have been filed against multiple IVC filter manufacturers, including Cook Medical, C.R. Bard, Cordis, and Boston Scientific. Many of the lawsuits were consolidated into multi-district litigation (MDL) in Indiana against Cook and multi-district litigation against Bard in Arizona. Although there are similarities, multi-district litigation is different from class action litigation. The multi-district litigation in Indiana is ongoing, while the litigation in Arizona concluded has settled.
Is There a Cook IVC Filter Update?
The multi-district IVC filter litigation against Cook is the most well-known case and is being watched as a possible indicator of future outcomes in IVC filter cases. There are over 8,000 cases in the Indiana MDL.
How Much Is the Average Settlement for an IVC Filter Lawsuit?
Some IVC filter settlements are confidential, and many cases are ongoing, making it impossible to provide an accurate average settlement amount. However, in a serious case, an average settlement would likely be at least $100,000. There have been several multi-million-dollar verdicts in IVC filter cases to date.
It is important to use a reputable, experienced law firm to represent you in IVC filter settlement negotiations. At Gomez Trial Attorneys, we are not afraid to reject low offers and go to trial if needed to get you full and fair compensation for the harm you've suffered.
Which IVC Filters Are Recalled?
Several IVC filters have been recalled over the years, including:
Greenfield vena cava filter – recalled in 2006 & 2007
Bard Recovery Filter – recalled in 2005
Bard G2 Filter – recalled in 2010
Cordis IVC Filters – recalled in 2013
Bard Denali Filter – recalled in 2014
Cook Celect Filter – recalled in 2014
Cook Gunther Tulip Filter – recalled in 2015
Cook Gunther Tulip and Celect IVC – recalled in 2019
Search the FDA's Medical Device Recall Database for a full and up-to-date list of all IVC filter recalls. In addition to recalls, the FDA has also issued IVC filter warnings throughout the years.
Not sure what IVC filter you have? Contact your surgeon's office. They should be able to provide that information. Even if your device has not been recalled, you may still have a legal claim for IVC filter complications.
How Long Do I Have to File an IVC Filter Lawsuit?
The length of time you have to file an IVC filter lawsuit, called the "statute of limitations," depends on what state you are in and when you discovered the complications. In many states, you have two years from the date you discovered the complications. However, your deadline may be shorter or longer, and the best way to know the statute of limitation for your case is to schedule a free case consultation.
How Long Does It Take to Settle an IVC Filter Lawsuit?
How long it takes to settle an IVC filter lawsuit varies by case. Theoretically, a case can settle as soon as it is filed, but because IVC filter lawsuits are complex and manufacturers are fighting them vigorously, they more often take months to years to settle and finalize. Contact us for your free case evaluation and an assessment of your case, and updates on IVC settlement timing trends.
Need an IVC Filter Lawyer? Get Gomez.
Gomez Trial Attorneys' team has the experience and resources to effectively represent you in IVC litigation. Don't just take our word for it. Feel free to read about our team, review our notable case results, and browse our Google and Facebook reviews.
Want to learn whether you have a viable IVC filter lawsuit and how Gomez Trial Attorneys can help? Contact us at (619) 237-3490 or here to schedule your free case evaluation.
"They held my hand the whole time and kept me in the loop on every aspect of my case which was very refreshing to me. They helped me get my settlement offer as fast as possible and I was able to keep my farm."
Our Process...
Easy as 1. 2. 3!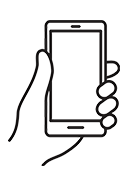 We will determine your case and submit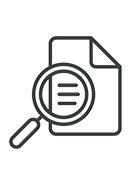 You will get regular update from us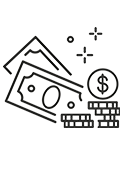 Collect your compensation

"John helped me find doctors, he referred me to his neurologist, his physical therapist, I mean, anything I needed he was right there, every step of the way. I couldn't have asked for a better result from all of this, I would absolutely recommend Gomez Trial Attorneys."

"During the time I was working with Gomez Trial Attorneys, they treated me very, very well. 100% of the time, they believed me, and they were very compassionate. They felt sorry for what happened and they understood the therapy process."

"They held my hand the whole time and kept me in the loop every aspect of my case which was very refreshing to me. They helped me get my settlement offer as fast as possible and I was able to keep my farm"

"The Gomez experience was the best experience it could be for me really, only positive things to say. They really were there every step if the way. Thanks to Gomez Trial Attorneys my dad is able to support my family as a single father"

"He opened the door for me to join his firm to help other brain Injury survivors and I never met another firm who is like this who was so understanding and caring who took the extra step and walked the extra mile with their clients and this is the best"

"I am very satisfied with the outcome with Gomez and I would definitely recommend Gomez to anybody, we tell people all the time, Get Gomez! They are really thorough with everything and they make you feel real comfortable."

"Just helped us through, guided us through, I kept notes all those years, we had questions all the time and they would always keep us informed of what was going on. They just unlayered it, layer by layer, I've never seen anything like them. Thank God for them."
Get your
free consultation
24/7 Support & Free Consultation