Hidden Meadows Brain Injury Attorneys
Hidden Meadows Brain Injury Attorneys
Traumatic brain injury is called the silent epidemic of developed nations. In general, the public has become more aware of the problem. Soldiers return from war with traumatic brain injuries. Football players suffer from recurring concussions, as well as chronic traumatic encephalopathy (CTE). Parents and coaches are increasingly concerned about the role of youth sports and recreational activities. Still, brain injuries are often misunderstood and go undiagnosed.
If someone's negligence caused your traumatic brain injury in Hidden Meadows, you might be entitled to compensation. Here at Gomez Trial Attorneys, our Hidden Meadows brain injury attorneys can explain your legal options. We have helped many people seek the compensation they deserve, and want to do so for you.
Categories of 
Brain Injuries
Traumatic brain injury (TBI) is, according to the CDC, a "disruption in the normal function of the brain that can be caused by a bump, blow, or jolt to the head, or penetrating head injury." Common causes include a motor vehicle accident, physical violence, sports injuries, or any type of severe blow to the head.
Symptoms of traumatic brain injuries include:
Loss of consciousness
Dilated pupils
Vision impairment
Dizziness
Fluid coming out of the nose or ears
Respiratory failure
Coma or semi-comatose state
Headache or confusion
Death
Acquired brain injury (ABI) happens after birth, at the cellular level. It is most often associated with pressure on the brain. Common causes of acquired brain injury include:
Near-drowning
Obstructed airway
Choking or strangulation
Electrical shock
Trauma to the head or neck
Vascular disruption
Heart attack and stroke
Infectious disease
Brain tumors
Metabolic disorders
Meningitis
Exposure to toxic agents
Drug Use
Types of 
Traumatic Brain Injuries
There are many types of traumatic brain injuries. All head injuries can have serious and long-term effects. Therefore, those who suffer traumatic brain injuries should seek medical care right away. Early diagnosis and treatment may reduce the risk of a secondary injury. Common types of injuries include:
Diffuse Axonal Injury
These injuries occur in about half of all cases of head trauma. It happens when the brain rapidly shifts inside the skull, so that brain structures stretch and tear. It affects the brain's chemical and communication processes. Some diffuse axonal injuries are fatal or lead to brain damage or a coma.
Concussion
Many people are familiar with concussions, and for a long time, they were not taken very seriously (much to the harm of patients). It is similar to a diffuse axonal injury, because the brain bounces against the skull. The brain's blood vessels may stretch and damage nerves. A blow to the head, violent shaking, whiplash, or a gunshot wound may cause a concussion. In some cases, concussions take years to heal. Therefore, those injured may be unaware of the possibility of secondary injury.
Coup-contrecoup injury
A coup injury occurs under the site of the blow to the head, and a contrecoup injury occurs on the side opposite the site of the blow. It often happens to victims of severe whiplash.
Second impact syndrome
Second impact syndrome, also known as a secondary injury, involves two events. For example, if an athlete suffering post-concussive symptoms returns to play too soon and suffers a second head injury, it may lead to brain swelling and other brain damage. Second impact syndrome can occur with any two events involving head trauma.
Penetrating head injury
Penetrating head injuries occur from the impact of a bullet, knife, or another sharp object that forces hair, skin, and bone and fragments from the object into the brain. This is an extremely serious injury that many, unfortunately, don't survive.
Locked-in injury
Locked-in syndrome is a neurological disorder in which the brain injury victim suffers a complete paralysis of all voluntary muscles except for the ones that control the movements of the eyes. Individuals with locked-in syndrome are awake and conscious, but cannot move or speak, except for eye movements.
Brain Injuries?
Brain injuries are serious and can affect your life permanently. According to the CDC, 1.7 million people sustain a TBI every year; of those, 52,000 dies, 275,000 are hospitalized, and 1, 365,000 are treated and released from an emergency department. In recent years, the number of TBI-related emergency department visits have increased dramatically. Someone in the U.S. suffers a brain injury every 9 seconds, and one out of every 60 people lives with the effects of a brain injury. Over 11,000 people(survivors and family members) are affected by brain injury each year in the Hidden Meadows area.
Brain injuries are a leading cause of disability and death across all age groups and sexes, but it especially affects young children, teenagers, and the elderly. In children (ages 14 and younger) and senior citizens (greater than 65), the leading cause of traumatic brain injury is falling. It can be difficult to diagnose TBIs in older people who may have pre-existing dementia or cognitive disorders. Because older persons are more likely to experience multiple health conditions, physical changes, and medication effects, they are especially vulnerable and often suffer worse outcomes after TBI.
Children and youth are also at risk. In one year alone, approximately 2.87 million traumatic brain injury-related emergency department visits, hospitalizations, and deaths took place. Of these, over 837,000 were children. In fact, children and teens make up approximately 70 percent of all sports- and recreation-related concussions seen in the emergency department.
Over the years, researchers have noted an increase in concussions and other brain injuries in children ages 19 and younger. This appears to be a result of sports and other recreational activities. Researchers estimate that 3.8 million concussions occur during competitive sports and recreational activities. However, many of them go unreported.
Activities with a high number of sports and recreation-related brain injury visits include:
Cycling
Football
Baseball and softball
Soccer
Basketball
Water sports, such as diving or water tubing
Powered recreational vehicles, such as minibikes or ATVs
Soccer
Skateboards and scooters
Gymnastics/dance/cheerleading
Trampolines
Military service members are another group at high risk for brain injuries. From 2000 to 2015, members of the military suffered over 320,000 traumatic brain injuries. Over the last ten years, approximately 20 percent of all deployed service members have reported some form of traumatic brain injury. In California, as well as other states, there are many resources available to help injured members of the military and their families.
Treatment
Concussions often go undiagnosed. But a blood test that is currently under development may help diagnose concussions. Currently, there is no magical "cure" for a TBI. The main goal of treatment is to prevent secondary injuries to the brain.
No two brain injuries are alike, so individualized treatment plans are necessary. The types and extent of treatments depend on the severity of the injury and its specific location in the brain. Most plans involve some combination of medication and rehabilitation to help regain speech, memory, and motor functions. They usually take place in stages, progressing from trauma care to community integration. People may enter, exit, and re-enter treatment over many years.
Financial Consequences of 
Brain Injuries
A brain injury not only affects the lives of victims and their loved ones, but it has a huge cost to society. The lifetime economic cost of a brain injury has been estimated to be approximately $76.5 billion annually.
The personal and financial cost to the individual is immense. Each individual with a TBI will have unique challenges and abilities based on the type and severity of the injury, as well as their pre-and post-injury abilities. The type and amount of support needed will vary, but the treatment should be guided by the injured person's interests, abilities, and support needs, and not the person's disabilities.
For the average adult with brain injury, the unemployment rate two years after diagnosis is 60 percent. Complicating matters is the high cost of treatment. The estimated lifetime costs of brain injury treatment range from $85,000 to $3 million.
Damages
The consequences of a traumatic brain injury can be overwhelming. A traumatic brain injury can potentially result in millions of dollars in medical expenses and rehabilitation costs. Damages in brain injury cases encompass the financial losses, such as lost earnings, medical bills, therapy and rehabilitation, residence in a nursing facility, in-home care, adaptive equipment, and home modifications. Economic damages also cover estimated future expenses.
Victims can also seek compensation for many of the nonfinancial consequences of brain injuries, such as past and future pain and suffering, physical impairments, and diminished quality of life. The victim's partner may also seek compensation for loss of financial support, affection, companionship, and intimate relations.
California law also permits punitive damages (also known as exemplary damages), in situations involving malice, oppression, and fraud.
Effects of a 
Brain Injury on Family Members
A brain injury affects the whole family, and the family system has to alter the way that it functions. To that end, family members should learn all they can about the injury and its effects. Family members and other loved ones usually pass through stages, from the initial shock to the eventual acceptance that things will be different in the future. Some families cope better than others, but all have difficulties
Typically, the biggest hardships fall on the family member who takes on the role of primary caregiver. Caregiving sometimes requires major life changes. Someone providing full-time care may have to quit their job or stop participating in other activities. Many caregivers report serious depression during the first year of injury.
This is a difficult process for the family to navigate—one that takes time and resources, as the process is continually changing. Many (70 percent) of care-givers experience anxiety over the need to cope with situations in which the injured person depends on them. Caregivers also cope with social isolation. In situations of severe cognitive or behavioral issues, the stress is even greater. Adjustments are best made in slow steps with the help of health care team members.
If you are caring for a loved one with a brain injury, it is important to recognize how difficult the situation can be and to seek support services. You may wish to consider services such as in-home assistance, respite care, brain injury support groups, and counseling to help family members adjust.
Family, friends, and community members can also be a source of support. Spouses could feel stuck in a marriage where their partner can no longer meet their needs. Relationships are under enormous strain, and a significant number of marriages in which one spouse has had a severe head injury end in divorce. A child with a brain-injured parent may feel neglected and have problems in school.
When a child has sustained a brain injury, the fallout process is complex. Cognitive, behavioral, and academic progress are all influenced by the location in the brain where the injury exists, the child's age at the time of the injury, and existing family support systems. The immediate family members play a critical role in the recovery process. When the child returns home, the family may face challenges in their relationships and financial resources.


Consult Our 
Hidden Meadows Brain Injury Lawyers
If you or a loved one has sustained a brain injury, please seek immediate medical care. To deal with the injured person's immediate needs as well as preparing for the future, the injured person and his or her family may face several complex legal issues.
At Gomez Trial Attorneys, we have helped many people just like you recover the compensation they deserve. Our goal is to ensure that clients are taken care of, guided through each stage of the claims process, and never feel they don't have an advocate on their side. There are time limits, called the statute of limitations, for filing lawsuits, so it's wise to consult an attorney as soon as possible.
If you or someone you love has suffered a brain injury, you are not alone. An experienced brain injury attorney can review your case and help protect your rights. For further information and a free case evaluation, call Gomez Trial Attorneys at (866) 395-6792 or contact us online.
Our Process...
Easy as 1. 2. 3!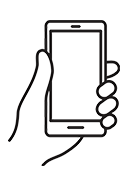 We will determine your case and submit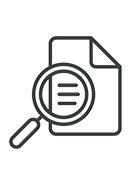 You will get regular update from us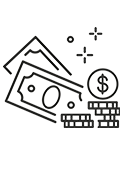 Collect your compensation

"John helped me find doctors, he referred me to his neurologist, his physical therapist, I mean, anything I needed he was right there, every step of the way. I couldn't have asked for a better result from all of this, I would absolutely recommend Gomez Trial Attorneys."

"During the time I was working with Gomez Trial Attorneys, they treated me very, very well. 100% of the time, they believed me, and they were very compassionate. They felt sorry for what happened and they understood the therapy process."

"They held my hand the whole time and kept me in the loop every aspect of my case which was very refreshing to me. They helped me get my settlement offer as fast as possible and I was able to keep my farm"

"The Gomez experience was the best experience it could be for me really, only positive things to say. They really were there every step if the way. Thanks to Gomez Trial Attorneys my dad is able to support my family as a single father"

"He opened the door for me to join his firm to help other brain Injury survivors and I never met another firm who is like this who was so understanding and caring who took the extra step and walked the extra mile with their clients and this is the best"

"I am very satisfied with the outcome with Gomez and I would definitely recommend Gomez to anybody, we tell people all the time, Get Gomez! They are really thorough with everything and they make you feel real comfortable."

"Just helped us through, guided us through, I kept notes all those years, we had questions all the time and they would always keep us informed of what was going on. They just unlayered it, layer by layer, I've never seen anything like them. Thank God for them."
Get your
free consultation
24/7 Support & Free Consultation