Ikea, the Swedish furniture company, sells inexpensive, stylish, and sometimes hard-to-put-together furniture that is a home decorating go-to for budget-conscious Californians. The popularity of Ikea's mass-produced furnishings, however, comes with a downside: the potential for widespread harm when the company manufactures and sells an unreasonably dangerous product.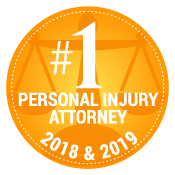 Few people ever imagine that a piece of furniture could cause them harm. Unfortunately, it happens. Defective furniture and decorative items made by Ikea can cause serious, even fatal, injuries when they collapse, tip over, or otherwise fail to serve their intended purpose. If an incident involving an item made by Ikea has left you badly injured, you may have the right to receive substantial monetary damages. Contact the personal injury lawyers at Gomez Trial Attorneys today for a free case consultation.
OUR DEFECTIVE PRODUCT INJURY LAW PRACTICE
Gomez Trial Attorneys is a Southern California personal injury law firm. We represent people who have suffered harm because of someone else's unreasonably dangerous decisions or actions. One focus of our law practice involves holding manufacturers responsible to account for making and selling dangerous products that cause innocent consumers physical harm.
Over the years, our award-winning team has achieved multiple, multi-million-dollar results on behalf of clients injured by dangerous and defective products. Unlike many smaller personal injury law firms, we have the staffing, experience, and resources to take on even the largest corporate defendants and their defense attorneys in legal actions that compel them to compensate victims for the harm their products caused.
INJURIES CAUSED BY IKEA PRODUCTS
Ikea furniture and accessories have caused numerous injuries to unsuspecting consumers. In fact, Ikea's website contains an extensive list of recalled items known to cause injury because of their design.
WIDE RANGE OF DANGERS FROM RECALLED IKEA PRODUCTS
The dangers posed by products recently recalled by Ikea include:
Choking hazards from Ikea items for children;
Laceration hazards from sharp edges and breakable materials in Ikea furniture;
Electric shock hazards from Ikea lamps;
Entrapment hazards in Ikea children's bedroom furniture;
Strangulation hazards from Ikea decorative and window-dressing products; and
Crushing hazards from Ikea furniture that tips over and kills small children.
We urge anyone reading this article to check Ikea's recall list to find out if their home contains a recalled item. Also, always check the list before purchasing any used Ikea item.
EXTREME HAZARDS FROM IKEA DRESSERS AND CHESTS
In 2016, Ikea recalled its popular "MALM" line of chests and dressers, along with other models after the federal Consumer Products Safety Commission (CSPC) identified and reported a fourth child fatality related to those products. The CSPC deemed the three-drawer dresser unstable, particularly with its upper drawer pulled out. To meet the furniture industry's safety standards, the MALM requires wall anchors to prevent it from tipping over.
A tipping dresser can crush a child, cause death by suffocation, or lead to serious injuries, including:
Traumatic brain injury. Harm to a child's still-developing brain can lead to lifelong deficits and impairments;
Broken bones. Heavy, falling objects can cause severe broken bones for children, which may require significant medical intervention to fix and lead to lasting disabilities;
Organ damage. The trauma of absorbing an impact from falling furniture can cause substantial damage to internal organs that lead to a lifetime of health complications.
Ikea dressers and chests have injured dozens of children around the United States in recent years. The company has altered its recent dresser designs to protect children from tip-over risk. However, that does nothing to change the fact that Ikea furniture has already caused widespread injuries and fatalities to vulnerable children, nor does it eliminate the risk of still more dressers tipping-over and causing harm. People do not often think to check for recalls of their furniture. Many Ikea dressers subject to recall may still be out there posing a serious risk to the health and safety of children and other consumers.
If an incident involving any Ikea product injured you or your child, contact Gomez Trial Attorneys right away.
PRODUCT LIABILITY CLAIMS AGAINST IKEA
If you or your child suffered serious injuries because of a defective Ikea product, then contact Gomez Trial Attorneys as soon as possible. Manufacturers like Ikea have a strict legal obligation not to make or sell unreasonably dangerous products that could hurt someone when used for their intended purpose.
Those injured by a defective, unreasonably dangerous product, such as an Ikea MALM dresser that tips over too easily, generally have a legal right to seek compensation from the product's manufacturer for their injuries and losses. To prove the manufacturer's legal liability for damages, the injured person's lawyer might not even need to have evidence that the manufacturer acted negligently (which is to say, that someone who worked for the manufacturer made a knowingly dangerous decision or took a careless action that led to someone else's harm).
Instead, the lawyer can often prove a legal claim for damages against a manufacturer merely by demonstrating that the product was unreasonably dangerous because of a defect in how it was designed, in how it was built, or in its failure to include adequate instructions or warnings about its potential dangers when used as intended.
For example, a claim against Ikea might argue that its MALM dresser had a defective design that made it prone to tipping, or that Ikea failed to give necessary warnings to purchasers about the tipping danger and of the need to anchor the dresser to a wall. Likewise, a lawyer might prove a claim against Ikea if the company shipped a product that required assembly but had poorly-manufactured parts that did not fit together well enough to prevent the product from falling apart and hurting someone.
Furniture and other home furnishings should never pose a serious health and safety risk; not to children, and not to anyone else. If you, your child, or a loved one suffered an injury connected in any way to an Ikea product that did not function as expected, contact Gomez Trial Attorneys right away for a free consultation to learn about your rights to financial compensation.
DAMAGES IKEA MAY HAVE TO PAY
Every potential legal claim against a manufacturer like Ikea has its own unique facts and circumstances that affect the potential outcome. No lawyer can ever guarantee that an injured client will recover maximum, or any, compensation for harm caused by a defective product.
However, as a general matter, people injured by defective products may have the right to recover damages as compensation for:
Medical bills associated with the Ikea furniture accident. Victims of defective products often need substantial medical care to recover from serious injuries; not just the costs for doctors and nurses, but also expenses related to medication, durable medical equipment, home modifications, and long-term therapy. Bills for medical care add up fast, especially in cases of injuries to a child who requires ongoing or lifelong care that insurance may not cover. The experienced product liability lawyers at Gomez Trial Attorneys have the skill and know-how to calculate the full measure of medical expenses an injured person needs now and in the future to ensure that any legal claim seeks an appropriate and fair level of damages.
Lost wages resulting from defective Ikea product-related injuries. A person injured by a defective product, and the victim's parents in the case of childhood injury, often miss substantial amounts of work while recuperating or helping a child heal. In a legal claim for damages resulting from a defective product, lawyers will often seek compensation for their clients' lost wages and lost future earning ability (such as when an injury leaves a client permanently disabled and unable to work).
Pain, suffering, and diminished quality of life. No one deserves to suffer harm because of a defective consumer product. The damages a victim of a dangerous product may recover often include compensation for the physical pain, emotional suffering, and negative life effects of a senseless, preventable injury. These harms may not come with a "price tag" attached to them, but that does not make them any less real. Money cannot make the pain go away, but it can help to provide victims of defective products and their families the support they need to regain their health and rebuild their lives.
Compensation for a tragic death. MALM dressers reportedly caused four child deaths before Ikea recalled them. As of last fall, USA Today reported nine total child deaths related to these dangerous products. Those are unimaginable tragedies. No compensation can replace a child. However, seeking damages for wrongful death can help to pay for support and can also force manufacturers like Ikea to change their ways and to do a better job of protecting the most vulnerable members of the public from tragic accidents.
STEPS TO TAKE AFTER AN IKEA FURNITURE-RELATED INJURY
Most people who end up with a broken piece of furniture have one reaction: throw it out, particularly Ikea furniture, which is rarely worth the cost of fixing. However, if that Ikea product that fell apart also injured you, then throwing it out is the worst thing you could do if you want to protect your rights to compensation.
Follow these steps instead:
Stop using, but keep, the defective furniture in its broken condition. DO NOT throw it away, and DO NOT take it back to the Ikea store for a replacement. The piece of furniture that injures you or a family member is a vital piece of evidence for proving your right to compensation. Disposing of it will put your legal rights in jeopardy by making it harder to prove the existence of a defect that injured you. Take photographs of the broken furniture for good measure, so that you can show your lawyer the condition of the product without disturbing it further.
Seek immediate, appropriate medical attention. Your legal rights to compensation may also depend on how quickly you sought medical care and how diligently you followed your doctor's advice. Do not try to "tough it out" through any injury, and do not assume you can treat your child's injury on your own. Go to the doctor to make sure you give yourself or your loved one the best possible chance of healing properly, and to ensure that medical records document the connection between the failure of a piece of Ikea furniture and your injury.
Call a product liability lawyer at Gomez Trial Attorneys right away. Act quickly to protect your rights to compensation. You have a limited amount of time to make a claim, but even more importantly, lawyers can usually build the strongest claim when an injury has recently happened. The longer a person waits to seek legal advice after an injury caused by a defective Ikea product, the greater the chances of evidence getting lost, memories fading, or claimants having their legal rights affected by class action lawsuits. Take control of your rights by seeking experienced, diligent legal advice from the team at Gomez Trial Attorneys as soon as possible after any Ikea product injures you or your family member.
YOUR IKEA INJURY LAWYERS
Ikea furniture can kill. That is not an exaggeration. However, you do not have to have suffered the ultimate tragedy to seek compensation for a defect in an Ikea product. No piece of furniture or home furnishing should ever pose a risk to its owner. If you, your child, or a loved one suffered any kind of injury because an Ikea product fell over, fell apart, or contained dangerous materials or pieces, then you have potentially substantial legal rights to significant financial compensation.
Gomez Trial Attorneys represents victims of defective products like you throughout California. Our firm has years of experience in holding giant manufacturers accountable for their shoddy products and the harm they cause. Unlike some smaller firms, we have the skills and resources to go nose-to-nose with the largest corporations and the most expensive defense attorneys to make sure our clients receive the compensation they deserve. Contact our Ikea injury liability team today at (619) 237-3490 for a free, confidential, no-obligation consultation about your legal rights.
Review: 5/5
★ ★ ★ ★ ★
"I know firsthand that Gomez Trial Attorneys is a professional and compassionate law firm. The entire office is a family and they treat their clients like family as well – these people truly care. Not only that, but they strive to make a positive difference in the community through their outreach efforts. Highly recommend."
Review by: Joshua S.
Our Process...
Easy as 1. 2. 3!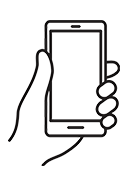 We will determine your case and submit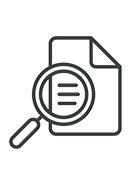 You will get regular update from us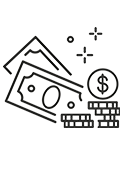 Collect your compensation

"John helped me find doctors, he referred me to his neurologist, his physical therapist, I mean, anything I needed he was right there, every step of the way. I couldn't have asked for a better result from all of this, I would absolutely recommend Gomez Trial Attorneys."

"During the time I was working with Gomez Trial Attorneys, they treated me very, very well. 100% of the time, they believed me, and they were very compassionate. They felt sorry for what happened and they understood the therapy process."

"They held my hand the whole time and kept me in the loop every aspect of my case which was very refreshing to me. They helped me get my settlement offer as fast as possible and I was able to keep my farm"

"The Gomez experience was the best experience it could be for me really, only positive things to say. They really were there every step if the way. Thanks to Gomez Trial Attorneys my dad is able to support my family as a single father"

"He opened the door for me to join his firm to help other brain Injury survivors and I never met another firm who is like this who was so understanding and caring who took the extra step and walked the extra mile with their clients and this is the best"

"I am very satisfied with the outcome with Gomez and I would definitely recommend Gomez to anybody, we tell people all the time, Get Gomez! They are really thorough with everything and they make you feel real comfortable."

"Just helped us through, guided us through, I kept notes all those years, we had questions all the time and they would always keep us informed of what was going on. They just unlayered it, layer by layer, I've never seen anything like them. Thank God for them."
Get your
free consultation
24/7 Support & Free Consultation