Michael Castro
Legal Assistant
Joining the GTA team in October 2014, Michael Castro is a 23-year-old native San Diego, CA. He was born and raised in the rural town of Jamul and credits much of his upbringing to his large extended family, both of which live locally and are very close-knit.
Michael graduated with Honors from California State University, Long Beach in May of 2014, where he pursued a degree in Political Science. It was during his time spent in Long Beach that he began getting involved with Long Beach Community, becoming a member of the Justice Corps Los Angeles Volunteer-ship and more broadly, just overall heightened his awareness of social injustices. Michael believes that JusticeCorps L.A. was the 'turning point in his life' that solidified his commitment to continue to serve the less fortunate and unrepresented in urban communities, begin becoming civically engaged and welcoming other ideologies, religions and trains of thought. Michael feels that his experience in Los Angeles has come full circle to his time now with GTA as a personal injury attorney, where he assists with Spanish speaking clients every day with cases such as: car accidents, truck accidents, motorcycle accidents, pedestrian accidents, brain injuries, and wrongful death
On off days, Michael enjoys being outdoors in the San Diego weather, whether it be going to the beach, working out at the gym, playing and watching sports, and attending concerts. Some things he likes to stay on the "cutting edge" with are newly released music of all genres, motivational TEDtalks podcasts and occasionally likes to dabble in politics.
Looking towards the future, his two main goals are to travel to other parts of the world and to attend Law School in San Diego. Michael wants to be an instrument that helps lead the next generation to affect change throughout the world in a positive way.
Our Process...
Easy as 1. 2. 3!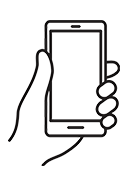 We will determine your case and submit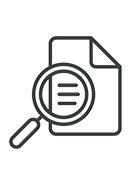 You will get regular update from us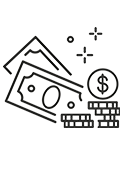 Collect your compensation
"John helped me find doctors, he referred me to his neurologist, his physical therapist, I mean, anything I needed he was right there, every step of the way. I couldn't have asked for a better result from all of this, I would absolutely recommend Gomez Trial Attorneys."

"During the time I was working with Gomez Trial Attorneys, they treated me very, very well. 100% of the time, they believed me, and they were very compassionate. They felt sorry for what happened and they understood the therapy process."

"They held my hand the whole time and kept me in the loop every aspect of my case which was very refreshing to me. They helped me get my settlement offer as fast as possible and I was able to keep my farm"

"The Gomez experience was the best experience it could be for me really, only positive things to say. They really were there every step if the way. Thanks to Gomez Trial Attorneys my dad is able to support my family as a single father"

"He opened the door for me to join his firm to help other brain Injury survivors and I never met another firm who is like this who was so understanding and caring who took the extra step and walked the extra mile with their clients and this is the best"

"I am very satisfied with the outcome with Gomez and I would definitely recommend Gomez to anybody, we tell people all the time, Get Gomez! They are really thorough with everything and they make you feel real comfortable."

"Just helped us through, guided us through, I kept notes all those years, we had questions all the time and they would always keep us informed of what was going on. They just unlayered it, layer by layer, I've never seen anything like them. Thank God for them."
Get your
free consultation
24/7 Support & Free Consultation