San Diego Pedestrian Accident Lawyer
San Diego Pedestrian Accident Attorneys
Walking is a great way to lead an active and healthy lifestyle. However, when you walk around busy cities, such as San Diego, you are at an increased risk of suffering serious injury. One careless mistake by a driver could forever alter your life and leave you struggling with long-term disability, pain, and suffering.
If you were a pedestrian who has been injured because of the negligence of a driver or another party, you can recover compensation for your injuries and harm. Gomez Trial Attorneys is an award-winning law firm, consistently named a top law firm by U.S. News and World Report. Our attorneys have the experience necessary to help clients secure recovery for the damages they have incurred as the victim of a pedestrian accident in California. Contact our San Diego pedestrian injury attorney today for a free case evaluation.
Clear Results With Gomez Trial Attorneys
Why Choose Us?
With over $500 million collected in verdicts and settlements over the last ten years, it is clear that the lawyers at Gomez Trial Attorneys are committed to all of our injured clients. Just a few of our successful pedestrian accident recoveries include:
A $5 million settlement for a child crossing the road
A $4.5 million settlement for a pedestrian who suffered from a brain injury
A $1.7 million jury verdict for a pedestrian accident resulting in a back injury
These recoveries are just a few that are representative of past results our teams have secured for our clients. While there is no guarantee of recovery as each case is unique, the team at Gomez Trial Attorneys can work with you to understand all the details of your case and to develop the strongest possible strategy for recovery. Depending on the needs of your case, we can visit the accident site, review all documents related to the accident, meet with witnesses to the accident, and locate evidence demonstrating negligence of the parties that caused your injuries.
In San Deigo, we are within walking distance of Waterfront Park, Seaport Village Shopping Mall, and the International Cruise Ship Terminal. Our office is located conveniently at 655 West Broadway, Suite 1700. You can take the Sycuan Green Line trolley to the Santa Fe Depot station to get to our office. We can also visit you in your home, the hospital, or anywhere you like. We know that you may be under a lot of stress after a pedestrian accident and we want to take some of that stress away.
If you suffered a pedestrian accident injury in San Diego, you owe it to yourself to learn more about all your legal options. We offer FREE initial consultations and reviews, so contact the San Diego pedestrian accident lawyers at Gomez Trial Attorneys at (619) 237-3490 today. You may have the right to recover substantial compensation.
Pedestrian Accidents in San Diego
On average, 1000 pedestrians and cyclists are hit and injured every year in San Diego. Since 2012, pedestrian accidents in San Diego County have increased 20 percent and fatalities have nearly doubled. This is an alarming trend and one that many safety officials in San Diego hope to reverse in the coming decade.
In San Diego, residents in certain neighborhoods are at the most risk. Those neighborhoods include Downtown, Southeastern, and City Heights. Residents and pedestrians in these compact and congested areas are 10x more likely to suffer injury in a pedestrian accident.
Throughout the city, a staggering 30 percent of all pedestrian accidents occur in just 8 corridors:
University Avenue
El Cajon Boulevard
Broadway
Market St
5th Avenue
Garnet Avenue
Euclid Avenue
Imperial Avenue
Pedestrian Accident Statistics in San Diego, CA
Source: www.ots.ca.gov
Proving Fault After a San Diego Pedestrian Accident
To secure a full recovery for your damages, you must demonstrate that one or more other parties were at fault for the accident. Establishing fault can prove straightforward in some cases, but it is often complicated, with the other party denying any responsibility. An attorney at Gomez Trial Attorneys will work with you to make sure you compile evidence to demonstrate a strong argument of fault against the appropriate parties.
Several parties could bear fault for pedestrian injuries.
Negligent Driver
If you were struck by a driver who was acting negligently, they should be responsible for your injuries. One common indicator of negligence is the violation of any traffic law or ordinance, including speeding, distracted driving, or driving under the influence of alcohol or other controlled substance.
While the most common scenario is the negligence of a driver of a vehicle, collisions may also occur with other vehicles on the road, such as motorcycles or bicycles. Operators of these modes of transportation must also follow relevant traffic laws and maintain a reasonable standard of care. Otherwise, they will be considered negligent.
Other Pedestrians
When imagining a pedestrian accident, the first picture to come to mind may be a car striking a pedestrian. It is possible, however, that another pedestrian caused or contributed to your injuries. Another pedestrian might knock you to the ground, causing you injury. Even worse, they may knock you out into traffic, causing a more severe collision with a vehicle. These scenarios can be complicated as you determine which entity is responsible for your injuries. Our firm can help navigate these complicated scenarios.
Local Government Entities
Pedestrian safety is largely dependent on infrastructure developed, constructed, and maintained by local governments. This infrastructure includes sidewalks, crosswalks, traffic signals, and stop signs, all meant to control the flow of traffic. If any of these indicators are missing or damaged, the local government, like the City, County, or even State, may have been negligent in its obligation to maintain the fixtures.
If a poorly maintained traffic or safety fixture contributed to your accident, you may need to seek recovery from the appropriate governmental entity. The legal system is often complicated and steeped in bureaucracy, and our lawyers can help you throughout the process.
It is important to contact our San Diego pedestrian accident attorneys immediately because an early investigation is a key to obtaining evidence. Capturing the actual street conditions, lighting, stop signs, traffic signals in place at the time of the crash, instead of waiting later to when the conditions may change, is critical to proving your case against the government.
Collecting Compensation After a San Diego Pedestrian Accident
Our team will work with you to understand your injuries and any other way the accident has affected your life. With this information, we can work with you to compile a damages request that compensates you for the physical and financial injuries you have suffered.
Common damages recovered after a pedestrian injury accident include:
Medical expenses. Your medical expenses will depend on the extent of your injuries. In addition to doctors' and hospital bills, they are also likely to include estimated costs of future care and rehabilitation. These future expenses are most common for injuries that will continue to impact your life, such as a spinal cord injury or a traumatic brain injury.
Loss of income. You may need to miss work because of your injuries, and you should be compensated for these lost wages. Be sure to consider future time off of work as well. Your injuries may also diminish your future earning potential if they will limit your ability to perform job functions, hold certain positions, or work full time. These future implications should be included in any request for damages.
Property damage. If you were carrying any property that was damaged at the time of the accident, such as a laptop or cell phone, you are entitled to repair or replacement of the property.
Pain and suffering and emotional distress. If the accident has caused you significant pain or emotional trauma, you may recover compensation for these less tangible damages. Common emotional trauma could include anxiety or PTSD resulting from the accident.
Loss of enjoyment. If you cannot perform activities you previously enjoyed due to your injuries, you may receive compensation for this loss. For example, if you were an avid piano player but suffered an injury to your hands, this might form the basis of a loss of enjoyment claim.
Punitive/exemplary damages. Punitive damages are not intended to compensate an individual for their injuries are instead meant to punish the defendant for egregious behavior. In California, punitive damages are generally only awarded when there is clear and convincing evidence that the party at fault is guilty of oppression, fraud, or malice.
While some damages are straightforward, others may require the help of an expert to calculate. For example, loss of future earning potential may need the input of an economist, and the long-term effects of an injury may require a medical expert. The lawyers at Gomez Trial Attorneys have a network of experts in California who can provide the credibility clients need for these complicated damages claims.
Filing a San Diego Pedestrian Accident Lawsuit
While you may feel that your evidence of negligence and documentation of damages is undeniable, the other party or its insurance provider is likely to try to avoid providing full compensation.
First, be sure to promptly bring your San Diego pedestrian accident case. If you delay in filing a suit, the other party may argue that the statute of limitations has passed. In California, the statute of limitations for a personal injury case is two years. If the injury was not discovered right away, the time limit is one year from the date the injury was discovered.
Even if you promptly file a lawsuit, the other party may argue that you are at fault for all or a portion of the accident or may contest the amount or type of damages you are claiming. Don't be surprised if the other party presents you with a settlement offer that is significantly lower than what you believe you are owed. Don't let the other party convince you to settle for less than you are owed.
Our experienced San Diego pedestrian accident team will work with you to evaluate your claims and present a reasonable and fact-based analysis of your damages so that you can feel confident in your position concerning any settlement offer.
How Long Do I Have To File My San Diego Pedestrian Accident Claim?
You need to file a personal injury claim quickly. In California, you only have two years from the date of your accident to file a personal injury claim.
That might seem like a long time, but think about all the hurdles you may face during that time:
Multiple surgeries
Extended hospital stays
Time in rehabilitation
Time out of work
Each of these items is a direct financial burden to you. Your sole focus during this time should be to make sure you recover from your accident. You need to put all of your effort and energy into your physical and mental recovery. While you do that, your lawyer can fight to collect maximum compensation for you.
You do not need to wait until you have completely recovered from your pedestrian accident to file a personal injury claim. Filing a claim now allows our San Diego pedestrian accident lawyers the chance to build your case while you focus on getting better.
How Much is My San Diego Pedestrian Accident Case Worth?
Without a doubt, this question comes up more frequently than all the rest. While we would like to give you a direct answer, every pedestrian accident in San Diego is different and may have different causes. Consequently, it is impossible to accurately determine exactly how much your case is worth.
We can, however, work to determine a fair estimate. Evaluating your pedestrian accident and injuries allows us to determine your medical prognosis and get an idea of how much time you will need to recover.
This exercise is extremely important to determine a starting point for negotiations with the insurance company. The last thing you want is to accept less money than your claim is worth. That could leave you paying out of pocket for your medical expenses and shouldering the burden of your lost income.
How Long Does a San Diego Pedestrian Accident Case Take?
This depends on many factors. With pedestrian accident injury cases, victim injuries tend to be severe. For all parties to have a full understanding of the severity of these injuries and the impact on your life, we may need the help of medical experts.
While this can delay the process a bit, it may also increase the amount you can recover. Medical experts can help everyone understand what your life will look like from now on and how that affects your financial well-being.
San Diego pedestrian accident claims can wrap up faster with the right legal team. The more complex your injuries, however, the more time it may take to resolve your claim, partly because your claim is worth so much more money.
Types of Pedestrian Accident Injuries
In a match-up between a car and a pedestrian, there is no doubt that the car will come out on top. While cars are protected by their rigid exterior, pedestrians are completely exposed to contact with much larger and heavier objects. Pedestrians lack even the safety gear that motorcyclists and bicyclists are protected by.
While we would hope that everyone on the road would be especially cautious of pedestrians, accidents involving pedestrians are actually quite common. The Centers for Disease Control and Prevention (CDC) have conducted reports showing that in one year alone, 6,000 pedestrians died in traffic accidents in the United States. Additionally, nearly 129,000 pedestrians required treatment by an emergency department.
Pedestrians are likely to suffer a wide variety of injuries if involved in an accident with a vehicle, including:
Head injuries. Pedestrians lack any head protection, so any fall or other contact to the head may result in a head injury, which could include a contusion, laceration, concussion, or more serious brain damage.
Brain injury. One major concern for victims of pedestrian accidents is traumatic brain injury. Pedestrian accidents are a common cause of traumatic brain injuries, which can result in consequences as extreme as the individual suffering from a coma, vegetative state, or brain death.
Spinal injuries. The spinal cord contains bundles of nerves that allow the brain to communicate with the rest of the body. Damage to the spinal cord or the nerves at the end of the spinal canal can cause permanent changes in an individual's strength, sensation, and other bodily functions. The effects of the injury can range from numbness to paralysis.
Neck and back injuries. The neck and back may take the brunt of any pedestrian accident injury. These injuries often require time-consuming and life-altering rehabilitation and physical therapy.
Chest contusions. A pedestrian may experience bruising on the chest due to an impact on the vehicle or a fall to the ground. This impact also has the potential to cause damage to internal organs, resulting in injuries such as pulmonary contusions, myocardial contusions, cracked ribs, or pneumothorax.
Broken bones and fractures. Given the jarring force, the pedestrian is likely to face during the accident, broken bones and fractures are common injuries. A minor break may limit the individual from performing daily functions for some time, but a more serious break can require invasive surgery.
Cuts, bruises, strains, and sprains. While less intense than some of the other injuries noted above, these more minor effects of an accident can still limit your range of motion or ability to participate in daily tasks or hobbies you enjoy.
If you are a pedestrian who has been injured in an accident, make sure you seek immediate medical attention. An experienced medical professional needs to diagnose and treat all your injuries as soon as possible after the accident. This is best for your health, as well as for your ability to collect compensation. Also, be sure to keep diligent documentation of the medical treatment and related expenses associated with your injuries.
Common Causes of San Deigo Pedestrian Accidents
There are many potential causes of pedestrian accidents in San Diego, but nearly all involve some level of human error.
The most common causes include:
Failure to yield
Poor road conditions
Bad weather
Regardless of the reason you suffered injuries, the driver may be to blame. Because your injuries may be severe, you need a trusted lawyer to help you recover maximum compensation. The last thing you want right now is to pay out of your pocket for your medical expenses.
San Diego Pedestrian Accident Lawyers Frequently Asked Questions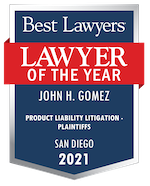 The data shows that pedestrian accidents in San Diego are becoming more common and more deadly. As more and more people move to the area, inevitably, more cars will be on the road and more people are walking around.
But that does not mean that drivers can just ignore pedestrians. California law specifically states that drivers must yield to pedestrians in certain situations. When a driver does not notice a pedestrian in time, it can cause deadly consequences.
If you or a loved one has suffered injuries in a pedestrian accident in San Diego, you deserve to have an experienced San Diego pedestrian accident attorney at your side. You may be able to collect compensation for your injuries so you do not bear the financial burden of your medical bills. Speak with a lawyer today to find out your next steps.
Can I Settle Without a San Diego Pedestrian Accident Lawyer?
It's not advisable to do so. The biggest reason for this is that your injuries are likely severe and the insurance company will prey on your desire to put the legal process behind you. Unfortunately, that could leave you in serious financial hardship.
Soon after your pedestrian accident, you may receive a call from the insurance company representing that at-fault driver. Many pedestrian accident victims look forward to this call because they think this will put their legal experience behind them. Plus, they get money to pay their medical expenses. Or so they think.
Insurance companies will pressure you to take a quick settlement offer. They may even say that it's the best they can do and you should take it without getting a lawyer involved. But think about why they are pressuring you to take their first settlement offer: it's in their best interest.
The insurance company does not want to pay out your claim. They will do everything in their power to keep money in their pocket and out of yours. They will prey on you and do whatever they can to get you to take their initial, low ball settlement offer. If you do sign the offer, you will waive your right to bring any future claims against the insurance company for this accident. Months or years later when the settlement funds have run dry but you still have medical bills to pay, it will be too late. You will be on the hook to pay your medical expenses and cover your lost income.
That's why you need an aggressive legal advocate fighting to protect your rights. Your lawyer knows the games the insurance company plays and knows how to combat them. In our experience, you may likely obtain a significantly larger settlement or award with a lawyer than without one.
What Happens If the At-Fault Driver Did Not Have Insurance?
Uninsured and underinsured drivers are a real problem in San Diego. You may be able to file a claim with your own insurance company to recover compensation under your insurance policy, but you may not have enough coverage, or it may not apply to a pedestrian injury.
If you find yourself in this unfortunate situation, a San Diego pedestrian accident attorney can help. Your lawyer can review your insurance policy and the policy of the at-fault driver. There may be other ways you can collect compensation for your injuries so you do not have to bear the financial burden of injuries you did not cause.
Will I Need to Go to Court For My San Diego Pedestrian Accident Case?
We understand that many people do not want to set foot inside a courtroom. Most victims look to avoid a trial because it usually means their case is taking longer to conclude. The vast majority of personal injury cases settle out of court.
But sometimes insurance companies refuse to settle for a fair and reasonable amount. If that happens, we may want to take your case to trial. This can give you a better chance of collecting every dollar you deserve. We know you want to conclude your case as quickly as possible and get on with your recovery, but we also want to make sure that you do not have to bear the financial burden of your medical recovery.
Contact The San Diego Pedestrian Accident Lawyers at Gomez Trial Attorneys Today
Gomez Trial Attorneys is a full-service law firm with the resources available to handle even the most complex pedestrian accident cases. Our legal center includes an on-site audiovisual and graphics department, a jury and trial consultant, a full courtroom for mock trials and focus groups, a video conferencing center, and a jury deliberation area that allows us to video and record mock deliberations. All these resources combined with the deep experience of our team allow us to develop an effective and comprehensive strategy for every client's case.
We understand that working with a lawyer can be a daunting process and that you may already be under financial strain dealing with your injuries and time off work. We are happy to offer a free case evaluation to discuss the strength and merits of your case. Contact our San Diego pedestrian injury attorneys today or call (619) 237-3490 for your free case evaluation.
---
655 West Broadway, Suite 1700
San Diego, CA 92101
Phone: (619)-237-3490
Our Process...
Easy as 1. 2. 3!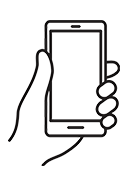 We will determine your case and submit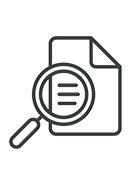 You will get regular update from us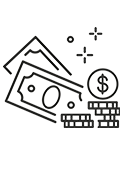 Collect your compensation

"John helped me find doctors, he referred me to his neurologist, his physical therapist, I mean, anything I needed he was right there, every step of the way. I couldn't have asked for a better result from all of this, I would absolutely recommend Gomez Trial Attorneys."

"During the time I was working with Gomez Trial Attorneys, they treated me very, very well. 100% of the time, they believed me, and they were very compassionate. They felt sorry for what happened and they understood the therapy process."

"They held my hand the whole time and kept me in the loop every aspect of my case which was very refreshing to me. They helped me get my settlement offer as fast as possible and I was able to keep my farm"

"The Gomez experience was the best experience it could be for me really, only positive things to say. They really were there every step if the way. Thanks to Gomez Trial Attorneys my dad is able to support my family as a single father"

"He opened the door for me to join his firm to help other brain Injury survivors and I never met another firm who is like this who was so understanding and caring who took the extra step and walked the extra mile with their clients and this is the best"

"I am very satisfied with the outcome with Gomez and I would definitely recommend Gomez to anybody, we tell people all the time, Get Gomez! They are really thorough with everything and they make you feel real comfortable."

"Just helped us through, guided us through, I kept notes all those years, we had questions all the time and they would always keep us informed of what was going on. They just unlayered it, layer by layer, I've never seen anything like them. Thank God for them."
Get your
free consultation
24/7 Support & Free Consultation