Moreno Valley Traumatic Brain Injury Lawyers
Moreno Valley Traumatic Brain Injury Lawyers
Brain injuries can have a profound effect on victims, their families, friends, and communities. Moreno Valley is no exception to this unfortunate reality. Numerous members of our community struggle with the consequences of a brain injury daily. Many people unfortunately perceive brain injuries as changing something fundamental about the victims, which makes confronting these injuries an often frightening and confusing process.
Brain injuries can happen in a wide range of circumstances, from violent head trauma to complications from a virus. No matter how a brain injury occurs, the experienced brain injury attorneys at Gomez Trial Attorneys have years of experience representing Moreno Valley victims and their families in legal actions seeking compensation from the parties whose wrongful actions led to harm.
If you live, work, or vacation in Moreno Valley and a brain injury to you or a loved one has turned your life upside-down, contact one of our compassionate brain injury lawyers at Gomez Trial Attorneys today for a free case evaluation.
About Our Moreno Valley Traumatic Brain Injury Services
The top-rated, award-winning attorneys and legal professionals at Gomez Trial Attorneys represent victims of unexpected injuries and tragic fatalities throughout Southern California. From offices in San Diego, Solana Beach, Bakersfield, San Luis Obispo, and Temecula, our team fights to make sure victims of other people's careless, reckless, and intentionally-harmful conduct receive fair compensation for their injuries and losses.
Representing Riverside County residents, workers, and visitors who sustain brain injuries in preventable accidents and incidents constitutes a significant part of our law practice. We have a track record of success in brain injury-related cases, including a $16.2 million recovery for a slip-and-fall victim who sustained a brain injury, and a $13.5 million outcome for the victim of a brain injury sustained in a motor vehicle accident. Our team gets results by providing personalized, sophisticated legal advice and by leveraging our experience and know-how in and out of court.
These are just past examples, and unfortunately no lawyer can guarantee a successful outcome of a brain injury case. However, Gomez Trial Attorneys does guarantee that our Moreno Valley clients will have a lawyer on their side who has the skill and resources to pursue a favorable outcome, in even the most complicated brain injury matters.
Overview of Brain Injuries
Generally speaking, a brain injury damages brain tissue and results in health and life complications for the victim. The two broad types of brain injury are traumatic brain injury (TBIs) and non-traumatic brain injury. We describe each below.
Traumatic Brain Injuries (TBI)
A violent bump, jolt, or blow to the head can result in a traumatic brain injury, in which the brain sustains damage through bruising and tearing of brain tissue and nerve fibers, rupturing of blood vessels, and swelling. TBIs often involve primary and secondary injuries: the initial damage caused by the violent blow, jolt, or penetrating injury, and the subsequent, additional damage done by bleeding, swelling, and interruption of blood flow or oxygen to brain tissues.
Medical professionals rate the severity of a brain injury as either mild, moderate, or severe. However, any brain injury can cause lasting health complications and impairments for the victim. For instance, doctors call a concussion a "mild" brain injury, but concussion victims can suffer from long-term symptoms that include persistent headaches, dizziness, confusion, light and sound sensitivity, and fatigue. A first concussion also increases a victim's risk of sustaining additional concussions, according to medical professionals, with each successive injury compounding the damage and harmful effects of the previous one.
Moderate and severe TBIs can inflict even-greater difficulties on victims, and the loved ones who care for them.
Stanford Health lists a host of potential deficits from these forms of TBI, including:
Cognitive impacts like memory loss, impaired reasoning, and diminished self-awareness;
Motor struggles such as paralysis, numbness and tingling, loss of strength and balance, and impaired fine motor skills;
Perceptual/sensory problems like impaired depth perception and loss of senses of touch, taste, or smell;
Communication/language difficulties, such as losing the ability to speak, read, or comprehend language;
Functional challenges that make performing everyday activities difficult;
Social impairments that inhibit interpersonal skills and emotional intelligence;
Body regulation disturbances, such as sleep trouble and loss of bladder or bowel control;
Altered personality or psychiatric struggles including see-sawing emotions, anxiety, and depression; and
Traumatic epilepsy, a seizure disorder.
The location within the brain of the injury, its severity, how it responds to treatments, and numerous other physiological and environmental factors affect the type, consistency, and duration of these symptoms. Every TBI is a truly unique injury. Traumatic brain injury victims and their loved ones often speak of having good days and bad days, with symptoms coming and going without warning. This unpredictability can cause intense strain and difficulty for victims and loved ones alike.
Non-Traumatic Brain Injury
The brain can also sustain damage through mechanisms that do not involve violent external head trauma, such as when a victim has a stroke (caused by a broken or blocked blood vessel in the brain), or suffers from encephalitis (brain swelling caused by disease or an autoimmune reaction) or cerebral hypoxia (a loss of oxygen supply to the brain). A wide variety of preventable incidents and accidents can cause these types of brain injuries, including drowning, accidental infection or exposure to a viral illness, and medical errors (such as mistakes in administering medication).
Victims of non-traumatic brain injuries tend to face the same unpredictable constellation of symptoms as TBI victims, with the same impacts on their lives and livelihoods.
No matter what type of brain injury a client has suffered, the seasoned lawyers at Gomez Trial Attorneys have the skill and resources to evaluate the harm done to them and to identify who has legal liability for it. Contact us today to speak with a Moreno Valley attorney as soon as possible.
Common Moreno Valley Brain Injury Causes
A vast range of scenarios, accidents, and incidents can lead to a tragic brain injury.
At Gomez Attorneys, we commonly help clients confront the aftermath of traumatic and non-traumatic brain injuries resulting from:
Motor vehicle accidents, which are a leading common cause of TBI in Southern California. Passengers of cars, trucks, and buses often strike their heads or sustain a violent jolt when a crash occurs. That initial injury frequently leads to a TBI. Accident victims need to remember that TBI can happen even if their heads do not show an outward sign of injuries like cuts, lumps, or bruises.
Motorcycle and bicycle accidents in which a rider or passenger gets thrown to the ground or against an object. Riders can protect themselves somewhat against these injuries by wearing a helmet, which is required under California law for all motorcycle riders and all bicycle riders (and skateboarders) under the age of 18. Still, even a helmeted motorcyclist or bicyclist can sustain a brain injury in an accident.
Falling and hitting or rattling your head can also cause a TBI. Falls account for a significant number of brain (and other) injuries to older Southern Californians, but anyone can suffer a TBI in a preventable fall. Wet tile floors, loose railings, poor lighting, and lack of safety equipment at heights can all heighten the risk of sustaining a dangerous fall.
Playing sports involves the risk of taking a blow or repeated blows to the head. Football has received attention as a high-risk sport for head injuries, but virtually any sport can pose a risk, and the risk runs especially high for youth athletes. Researchers have found that female youth athletes, in particular, face a high risk of brain injury when playing sports like soccer or hockey. Also, no matter the age or gender of the athlete, sustaining one concussion puts the athlete at risk of subsequent concussions that compound each other in their negative effects. Parents, coaches, and young athletes must learn about brain injury risk and follow safety protocols at all times.
Concussive blasts from explosions or repeat exposure to loud sounds or pressure waves can inflict brain injuries. Riverside County is home to many active duty and reserve service members who may encounter these risks in training or on deployment. Blast-induced traumatic brain injury (or bTBI), even if not accompanied by a physical wound, can cause impairments just as severe and long-lasting as any other sort of TBI.
Gunshot wounds represent the most common type of penetrating injury leading to TBI, most resulting from tragic attempts at self-harm. However, here in Southern California, service members wounded in action constitute a significant proportion of gunshot-related TBI treated in local hospitals and long-term care facilities.
Drowning causes all-too-many non-traumatic brain injuries every year, with the toll falling most heavily on children left unsupervised at beaches and in backyard swimming pools.
Medical errors that lead to health complications for a patient can also frequently lead to non-traumatic brain injury, such as when doctors misdiagnose dangerous conditions or prescribe medications that cause adverse side effects.
No matter how a brain injury occurs the Moreno Valley team at Gomez Trial Attorneys has the experience and know-how to evaluate whose dangerous decisions or actions caused it to happen.
Legal Liability for Moreno Valley Brain Injuries
Many Moreno Valley brain injuries happen because of someone's careless, reckless, or intentionally-harmful decisions or conduct. In representing local brain injury victims, the Gomez Trial Attorneys team works hard to identify all parties whose choices and actions contributed to the cause of the injury.
Every case has unique circumstances, of course, but frequently our clients can hold one or more of the following types of parties legally responsible for the harm they have suffered:
Drivers (and Anyone Who Must Answer For Their Conduct)
Traffic accidents cause a significant number of the preventable brain injuries in Moreno Valley every year, and the drivers involved in those accidents bear a significant amount of the blame. In California, a driver whose dangerous actions behind the wheel lead to a crash commonly faces legal liability to crash victims. So does anyone who has a legal duty to answer for a driver's conduct, such as the employer of a driver who crashes a commercial vehicle.
Property Owners, Occupants, and Operators
Moreno Valley residents, workers, and visitors have the right to expect that any public or private property they visit lawfully will be free of conditions that put them at an unreasonable risk of getting hurt. Owners, occupants, and operators of those properties face legal liability if a visitor sustains a brain injury because of an unreasonably dangerous property condition they should have fixed or warned the visitor about. This rule applies to owners/occupants/operators of properties where someone falls, drowns, gets electrocuted, or sustains any other type of trauma leading to a brain injury.
Adults and Organizations Involved in Youth Sports
Youth athletes cannot avoid some risk when they step onto the field for a practice or game. However, the adults and organizations who coach, referee, and organize their athletic events have important duties not to expose young athletes to unreasonable risks of brain injuries. Anyone who supervises or oversees youth sports must follow concussion protocols, for example, and could face legal liability for failing to take a player showing signs of concussion out of a game or practice.
Government Entities
All Southern Californians have the right to expect that their government will take appropriate steps to keep them safe and healthy, and that it will not ignore or promote unreasonably dangerous conditions on Riverside County roads or at the area's public facilities. Moreno Valley residents, workers, and visitors who work for the government, especially those who serve in the Armed Forces, also have the right to expect that their employer will not unreasonably put them in harm's way. In many cases, brain injury victims have the legal right to seek compensation from a government agency or employer for their injuries and losses.
Healthcare Workers
Medical professionals care about their patients and usually try their best to provide an adequate standard of care. However, on occasion they make mistakes that lead to tragic and catastrophic health complications, making them legally liable to patients who suffered brain injuries as a result.
Call the Experienced Moreno Valley Brain Injury Lawyers at Gomez Trial Attorneys

If you or a loved one sustained a brain injury in Moreno Valley or elsewhere in Southern California, Gomez Trial Attorneys have the skill and experience to protect your legal rights. Contact us or call us at (619) 237-3490 today for a free case evaluation.
Our Process...
Easy as 1. 2. 3!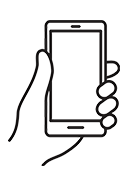 We will determine your case and submit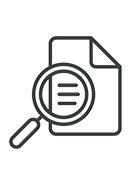 You will get regular update from us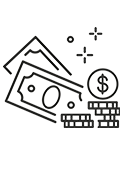 Collect your compensation

"John helped me find doctors, he referred me to his neurologist, his physical therapist, I mean, anything I needed he was right there, every step of the way. I couldn't have asked for a better result from all of this, I would absolutely recommend Gomez Trial Attorneys."

"During the time I was working with Gomez Trial Attorneys, they treated me very, very well. 100% of the time, they believed me, and they were very compassionate. They felt sorry for what happened and they understood the therapy process."

"They held my hand the whole time and kept me in the loop every aspect of my case which was very refreshing to me. They helped me get my settlement offer as fast as possible and I was able to keep my farm"

"The Gomez experience was the best experience it could be for me really, only positive things to say. They really were there every step if the way. Thanks to Gomez Trial Attorneys my dad is able to support my family as a single father"

"He opened the door for me to join his firm to help other brain Injury survivors and I never met another firm who is like this who was so understanding and caring who took the extra step and walked the extra mile with their clients and this is the best"

"I am very satisfied with the outcome with Gomez and I would definitely recommend Gomez to anybody, we tell people all the time, Get Gomez! They are really thorough with everything and they make you feel real comfortable."

"Just helped us through, guided us through, I kept notes all those years, we had questions all the time and they would always keep us informed of what was going on. They just unlayered it, layer by layer, I've never seen anything like them. Thank God for them."
Get your
free consultation
24/7 Support & Free Consultation