Anaheim Brain Injury Attorney
Anaheim Brain Injury Attorney
Anaheim offers much of the best of California's many amenities. We're close to the ocean, where we can enjoy beaches and surfing nearly year round. The Ducks and Angels play hockey and baseball here. Of course, Disneyland makes its home here. There's much to love about life in Anaheim.
Now imagine suffering a traumatic brain injury in Anaheim, and losing much—maybe even all—of the capacity to enjoy what makes our city so wonderful. Furthermore, imagine a brain injury that changes your personality and your ability to share or maintain intimate friendships, marriages, and families. Imagine suddenly having to care for someone whose brain injury has so radically changed who they are. If you can't work because of your own TBI or the need to care for a loved one with a TBI, you're suddenly face to face with Anaheim's high cost of living.
If you're reading this, you may not need to use your imagination—you or one of your loved ones may be living that reality. You know that a traumatic brain injury can cause long-term physical, mental, and economic stress for victims and their families in Anaheim. You may need help.
You may have found that help here at Gomez Trial Attorneys.
If you or a loved one sustained a brain injury in Anaheim because of someone else's careless, reckless, or intentionally harmful actions, California law may entitle you to take legal action seeking compensation for your injuries and losses.
Gomez Trial Attorneys represents victims of preventable brain injuries in Anaheim and throughout Southern California, working day and night to obtain compensation to help them regain their health and rebuild their lives. Contact us online or at (619) 237-3490 for a free case evaluation and to learn about your legal rights after suffering a brain injury.
Gomez Trial Attorneys Advocates for
Anaheim Brain Injury Victims
The skilled brain injury lawyers at Gomez Trial Attorneys have represented injured Californians in personal injury matters since 2005, including clients who have sustained preventable brain injuries. The firm's passion for seeking justice, dedication to client advocacy, and commitment to professional excellence has led to the recovery of tens of millions in settlements and verdicts on behalf of its injured clients.
Recent case results involving brain injury claims include:
$16.2 million settlement for a client who suffered a mild traumatic brain injury from a slip and fall accident
$13.5 million jury award after a client suffered a brain injury in a traffic accident
$12.3 million jury award for a client who suffered a mild TBI
$10.8 million jury award after a client suffered a brain injury and cervical fracture
$2.75 million settlement for a client who suffered a brain injury in a truck accident
$1 million settlement for a client who sustained a brain injury in a slip and fall accident
The above results serve as examples of outcomes for brain injury claims, but they do not guarantee a specific financial outcome for your brain injury claim. Each case his unique circumstances and underlying facts that increase or decrease its value. However, our clients can always rest assured that their attorneys have the knowledge and the resources to build the strongest possible claim for damages.
What Are
Traumatic Brain Injuries?
The Centers for Disease Control and Prevention (CDC)define a traumatic brain injury(TBI) as an injury caused by a "bump, blow, or jolt to the head" that disrupts normal brain function. Brain injuries range from concussions to severe TBIs, all of which can impact a victim and their family for months, years, or decades. According to the CDC,more than 2.5 million people visit emergency rooms for TBIs across the nation each year, including more than 800,000 children. Similarly, almost 300,000 hospitalizations occur each year as a result of brain injuries, including more than 23,000 children.
Many Scenarios Can Lead to a
Brain Injury
Multiple types of accidents and situations can lead to a life-altering brain injury. Some common scenarios that lead to a TBI and prompt victims to take legal action include:
Traffic Accidents
Drivers and occupants in a motor vehicle accident can sustain a brain injury if they strike their head, if an object inside the car shifts during impact and hits their head, or simply as a result of a forceful impact that causes a strong jolt to the head. People who ride motorcycles and bicycles also risk dangerous brain injuries in a traffic accident, especially if they do not wear helmets.
Slip and Fall Accidents
A person can suffer a slip and fall accident anywhere, including at the grocery store, a bar or restaurant, a movie theater, a dentist's office, etc. When property owners don't maintain safety or warn visitors of known hazards, slip and falls are likely to occur. According to the Centers for Disease Control and Prevention (CDC), approximately 20 percent of brain injuries in elders result from unintentional falls.
Sports
Sports put you or your child at risk for a traumatic brain injury. Contact sports like football, hockey, and boxing have a significant amount of physical contact between competitors, which can lead to blows to the head. Soccer, basketball, baseball, and other non-contact sports have surprising rates of traumatic brain injuries as well. Helmets can help lower the risk of injury, but repeated hits or blows to the head can cause permanent damage even when wearing protective headgear.
Violence and Abuse
Brain injuries from violence and abuse are least likely to occur, but they still happen. Domestic abuse, whether partner-on-partner or child abuse, can lead to a TBI from blunt force trauma to the head or a gunshot wound. Parents or caregivers who shake a baby or child can cause a brain injury known as shaken baby syndrome. Assault can also lead to a traumatic brain injury.
Seeking Compensation After an Anaheim Traumatic Brain Injury
The economic consequences of a traumatic brain injury devastate some victims and their families. Severe symptoms prevent adult TBI victims from working and require parents to take time away from work when their child suffers a TBI. In either case, families must cope with reduced income for weeks, months, or longer, while mounting medical expenses add to the emotional stress of the situation.
When someone sustains a traumatic brain injury caused by another party's negligence or willful harm, California law permits them to seek compensation for damages in civil court. In most cases, TBI victims or a representative on their behalf have two years from the date of injury to bring a lawsuit seeking financial compensation for harm and losses incurred as a result of the injury.
The amount and type of damages you may recover in a lawsuit depend on the circumstances and severity of the brain injury. As a general matter, however, a legal action for damages may seek compensation for:
Medical Expenses
Medical treatment costs for a TBI are among the most expensive of all injuries. The bills begin to accumulate from the first ambulance ride and visit to the emergency department. In some cases, doctors will order expensive diagnostic imaging scans to check for bleeding in the brain. Surgery and hospitalization also drastically increase the cost of treating a TBI.
Estimated Future Medical Expenses
A traumatic brain injury can cause lifelong difficulties that require ongoing care and treatment. Some TBI victims need care for life, exponentially increasing the cost of future medical expenses. Sometimes, family members need to make the difficult decision to put their loved one in an expensive long-term nursing care facility, so their loved one gets the treatment and care they need.
Rehabilitation Costs
TBI victims who suffer permanent brain damage often have to follow a strict rehabilitation program to help them recover lost functions and learn how to cope with any permanent disabilities. A person's rehabilitation program can include expensive specialized treatment such as physical therapy, occupational therapy, and behavioral therapy.
Lost Wages
Sustaining a brain injury often means time away from the job as a result of the injury, hospital stay, and recovery. In some cases, permanent brain damage prevents TBI victims from returning to their job or seeking gainful employment in the future. Lost wages and benefits and estimated future losses typically make up a large portion of most brain injury claims.
Home Modification Expenses
Some hospitalized TBI victims can eventually return to their homes to live once they have reached their maximum medical improvement. This sometimes requires making one or more modifications to make the home more accessible for their loved ones. The type, cost, and amount of home modifications vary with each person. Some examples of home modification costs that can help TBI victims include installing handrails, constructing a wheelchair ramp, installing special doors or alarms, purchasing a hospital-grade bed, constructing a bedroom and/or bathroom on the main floor for a TBI victim who cannot walk up or down steps.
Expenses for Outside Help
Before suffering a brain injury, adult TBI victims often helped maintain their homes and households. In some cases, TBI victims cannot perform the tasks they used to do, leaving families to chip in and help out and possibly pay for outside help to take over some tasks.
Examples of outside services or people that families can depend on to help include lawn care service, pool maintenance service, handyman, cleaning service, driving service, grocery delivery service, chef, and laundry service. If the TBI victim took care of small children before the injury, the family may need to hire a nanny or use a daycare service. In severe cases, some TBI victims or their families hire a personal assistant to run errands and complete household tasks.
Non-economic Damages
After a brain injury, you may also have the right to compensation for the impact a brain injury can have on your life. This frequently includes compensation for your physical pain, emotional suffering, diminished quality of life, loss of consortium with a spouse, and other so-called "non-economic" particular to the circumstances of your brain injury.
Punitive Damages
Brain injury victims can receive punitive damages as part of the compensation for their injury, but courts reserve these damages for rare cases that involve intentional harm or gross negligence. Punitive damages compensate victims in extraordinary circumstances, but they are also meant to punish defendants and deter them from causing harm to others in the future. Depending on the event(s) which led to your brain injury, your attorney might ask for punitive damages in your brain injury claim.
When
Brain Injuries 

Are Deadly

If a fatal brain injury took the life of your child or loved one, you may also have the right to seek compensation for your losses, depending on your relationship with the deceased. California law entitles eligible surviving family members to seek damages for a death caused by someone else's careless or reckless actions through a "wrongful death" action. The damages one might receive through this type of lawsuit include most of those listed above, and funeral and burial expenses. Contact the wrongful death brain injury attorneys at Gomez Trial Attorneys today to learn about your family's legal rights after the tragic, preventable death of a loved one.
Gomez Trial Attorneys Can Help in the Wake of an
Anaheim Brain Injury
After an Anaheim brain injury, you and your family may face physical, emotional, and economic challenges as you adapt to changes in your life as a result of your injury. The empathetic and knowledgeable brain injury attorneys at Gomez Trial Attorneys have years of experience representing brain injury victims and their families.
We understand the difficulties you face and want to help you get the compensation you deserve for the treatment you need. We help Anaheim TBI victims hold the parties who harmed our clients accountable for their actions. We have the resources and know-how to investigate the circumstances that led to a brain injury, to uncover relevant facts, to gather the necessary evidence to build a case, and to devise a strategy to give a brain-injured client and the client's family the best possible chance of recovering fair compensation for the harm they have suffered.
At Gomez Trial Attorneys, we take Anaheim brain injury cases on a contingency fee basis. This means our firm receives fees only if our efforts recover compensation on our client's behalf, such as through a settlement or court-awarded damages. Through this arrangement, our clients do not need to pay a retainer fee up-front, and we have a strong incentive to recover the maximum compensation possible on our client's behalf.
We understand the struggle facing Anaheim brain injury victims and their families. Contact Gomez Trial Attorneys online or call (619) 237-3490 for a free case evaluation to determine the best path forward for your circumstances.
Brain Injury Testimonial
Review: 5/5
★ ★ ★ ★ ★
"I know firsthand that Gomez Trial Attorneys is a professional and compassionate law firm. The entire office is a family and they treat their clients like family as well – these people truly care. Not only that, but they strive to make a positive difference in the community through their outreach efforts. Highly recommend."
Review by: Joshua S.
Our Process...
Easy as 1. 2. 3!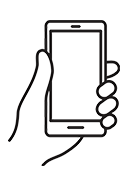 We will determine your case and submit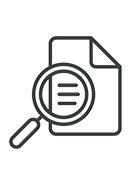 You will get regular update from us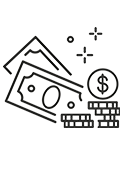 Collect your compensation

"John helped me find doctors, he referred me to his neurologist, his physical therapist, I mean, anything I needed he was right there, every step of the way. I couldn't have asked for a better result from all of this, I would absolutely recommend Gomez Trial Attorneys."

"During the time I was working with Gomez Trial Attorneys, they treated me very, very well. 100% of the time, they believed me, and they were very compassionate. They felt sorry for what happened and they understood the therapy process."

"They held my hand the whole time and kept me in the loop every aspect of my case which was very refreshing to me. They helped me get my settlement offer as fast as possible and I was able to keep my farm"

"The Gomez experience was the best experience it could be for me really, only positive things to say. They really were there every step if the way. Thanks to Gomez Trial Attorneys my dad is able to support my family as a single father"

"He opened the door for me to join his firm to help other brain Injury survivors and I never met another firm who is like this who was so understanding and caring who took the extra step and walked the extra mile with their clients and this is the best"

"I am very satisfied with the outcome with Gomez and I would definitely recommend Gomez to anybody, we tell people all the time, Get Gomez! They are really thorough with everything and they make you feel real comfortable."

"Just helped us through, guided us through, I kept notes all those years, we had questions all the time and they would always keep us informed of what was going on. They just unlayered it, layer by layer, I've never seen anything like them. Thank God for them."
Get your
free consultation
24/7 Support & Free Consultation