Oakland Brain Injury Attorney
Oakland Brain Injury Attorney
Oakland

Brain Injury Attorney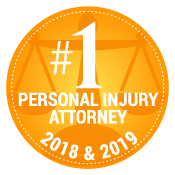 Sustaining a brain injury in Oakland often forces victims and their families to commit substantial resources toward coping with a new, and difficult, physical, emotional, and financial reality. The psychological burden of supporting a family member who has suffered brain damage and the significant impairments, deficits, and emotional anguish a brain injury victim faces in adjusting to a life at least temporarily transformed can devastate households and bank accounts. Brain injuries require costly treatment that creates a large financial burden for many families.
If you, your child, or another loved one sustained a brain injury because of someone else's carelessness or intentionally harmful actions, then California law may entitle you to seek compensation for damages related to the injury by bringing a lawsuit in California court. The skilled legal team at Gomez Trial attorneys proudly serves clients in the Bay area, including Oakland. Contact us online or at (619) 237-3490 for a free consultation and to discuss your legal rights.
Our Results in
Brain Injury Cases
The skilled brain injury lawyers of Gomez Trial Attorneys have represented California brain injury victims since 2005. The firm's experience in negotiation and litigation, coupled with its commitment to client advocacy, has led to the recovery of millions of dollars in damages for clients injured because of someone else's wrongdoing.
Some recent examples of case results for clients who sustained brain injuries include:
$16.2 million settlement after a client suffered a traumatic brain injury in a slip and fall accident
$13.5 million in court-awarded damages after a client suffered a brain injury in a car accident
$12.3 million in court-awarded damages for a mild traumatic brain injury
$10.8 million in court-awarded damages after a client suffered a broken neck and brain injury
$2.75 million settlement for a client who sustained a brain injury in a trucking accident
$1 million settlement for a client who sustained a brain injury during a slip and fall accident
These settlements and jury awards are only examples of recent brain injury case outcomes. They do not guarantee a specific financial outcome for your brain injury claim. Each case has distinctive circumstances that add to or detract from its value.
Still, clients of Gomez Trial Attorneys can rest easy knowing their lawyers have the experience and resources to build the strongest case possible against the party who caused them harm. We aggressively pursue the best possible outcome for our clients, including by investigating each claim, gathering relevant evidence and documentation, and fighting hard in negotiations and court proceedings to see our clients get the compensation they deserve.
Victims and Families Face Emotional Challenges After a Brain Injury

A traumatic brain injury (TBI) forces victims and their families to confront difficult and often-confusing circumstances as they make decisions about care and treatment. Some TBI victims experience mood and personality changes, which can compound emotional stress for victims and their families. Sometimes, one or more family members will quit work to provide care to the TBI victim. Other families see their financial needs skyrocket, forcing them to work harder outside the home.
According to the American Psychological Association (APA), caregivers for brain injury victims often face multiple distinct challenges, including:
Coping With Uncertainty
A serious brain injury causes major upheaval in the lives of victims and family members, leaving them to wonder about recovery, the future, and how things will change around their home. A TBI often constitutes a catastrophic event that each family may cope with differently. Emotional distress increases when victims, family members, and caregivers feel unsure about the future.
Mourning the Loss of the Pre-injury Family Member
The Centers for Disease Control and Prevention (CDC) report that TBI victims sometimes have difficulty regulating their feelings, feel increased aggression towards others, and experience other personality changes. TBI victims can also experience anxiety and depression related to their injury and struggle with impulse control. Family members can feel overwhelmed by these changes because they often lead to changes in how the household operates and in the relationships among family members. The challenge of accepting these changes can feel similar to mourning a death.
Dealing With the Long Road of Recovery
TBI victims must spend weeks, months, or sometimes years recovering from brain damage caused by a brain injury. Even after many phases of physical therapy, occupational therapy, and other exercises to regain function, some TBI victims never completely recover. Immediately after injury, family members often neglect responsibilities at home and work to tend to their loved ones.
This creates challenges when family members need to transition back to their previous life after their loved one recovers to the highest level possible. Additionally, recovery is typically not a steady process; it often moves up and down like a rollercoaster, impacting family members as much as victims. Family members who serve as caregivers typically need to make adjustments to their schedules and goals to accommodate the heavy demands that come with rehabilitation and recovery, which can damage their mental health.
Brain Injuries Have a Long-term
Financial Impact on Households
A brain injury frequently causes profound physical and emotional struggles for victims and their families. Yet, the financial consequences of a brain injury can be just as devastating. Medical expenses, costs for rehabilitation, home modification costs, replacing household domestic tasks, and other costs can lead to foreclosure, vehicle repossession, bankruptcy, or large amounts of debt for families. In the worst cases, some families cannot afford to purchase basic needs like food and clothing or to pay for monthly expenses like electricity.
Some of the most costly aspects of a brain injury include:
Medical Treatment Costs
Brain injury victims frequently must undergo a battery of tests for doctors to diagnose their injury. Depending on specific symptoms, some brain injury victims might also have to undergo CT scans and MRIs so doctors can check for brain bleeds or other damage. Medical expenses also include ambulance service, emergency room visits, surgery, and medication. Victims who fall into a coma or permanent vegetative state (PVS) can spend weeks or months in the hospital or a long-term care facility amassing medical bills.
Rehabilitation Costs
People who suffer a traumatic brain injury can experience a wide array of symptoms and functional loss depending on the extent and location of the brain damage they suffered. Doctors typically create individualized rehabilitation programs that can include treatment with one or more specialists who help victims recover lost functions, help them cope with disabilities, and teach victims to perform everyday tasks.
Some of the most common specialists who help TBI patients during rehabilitation include:
Physical therapists help TBI patients work on muscle memory after a brain injury. They also help comatose patients maintain their muscle movement and flexibility.
Occupational therapists assist TBI patients with performing daily tasks they used to do in new ways that take injuries into consideration. This can include helping a TBI victim learn how to perform everyday activities like tying shoes, preparing meals, or performing personal hygiene and grooming tasks, such as taking a shower, combing hair, and shaving.
Speech and language therapists help TBI victims with communication. Some TBI patients need to relearn how to speak or need to learn new and efficient ways to communicate with others. This can include teaching patients how to make certain sounds, to retrain their throat muscles, or helping victims adapt to using a pen and paper or a note board to communicate with medical professionals and family members.
Counselors, psychologists, and psychiatrists help victims cope with the emotional aftermath of a brain injury. Some injuries stem from emotionally traumatic events that leave victims with symptoms of post-traumatic stress disorder (PTSD), like depression and anxiety. TBI victims can also worry or feel anxious about physical, emotional, and financial changes that occurred from the injury. Mental health professionals can also help families learn coping strategies to deal with any personality changes, aggression, or social awkwardness they notice in their loved ones.
Cost of long-term care. A TBI victim often needs around-the-clock care. Family members must often either take care of the victim at home, hire in-home private nurses, or place their loved one in a long-term nursing care facility. Long-term care is expensive, and health insurance policies often do not cover long-term care facilities unless policyholders purchase special coverage. This means most families must absorb the large financial burden that comes with the cost of long-term care. Even when family members take care of their loved one at home, they often must quit their jobs to do so, losing a vital source of income.
Costs for replacement services. Severe brain injuries often make it difficult for victims to perform everyday household tasks, which can create significant problems when no one else has the time or ability to make up for the loss of the victim's labor. Sometimes older children and other family members can help with chores and errands, but some families need to hire one or more services to replace the work their family members did before getting injured.
Some examples of services a brain injury victim and/or the victim's family may need include:
Landscaping and lawn care service
Pool maintenance service
Handyman
Cleaning service
Laundry service
Personal shopper or grocery delivery service
Nanny or daycare service
Chef
Tutor
Personal assistant
Lost wages and benefits. Lost income and benefits from missing work is another tragic economic loss for many TBI victims and families. Not only does the victim need to miss work, but family members sometimes must miss work to care for their loved ones. TBI victims who suffer permanent damage may qualify for long-term disability payments, but these often only cover a portion of lost income, leaving a large hole in a household budget. Additionally, TBI victims and their family members often need to use all of their paid time off from work to recuperate and/or care for the victim, and eventually must absorb lost income from unpaid absence.
Future lost wages and benefits also cost TBI victims and families. A TBI can rob a victim of a future career or of the ability to continue working. The loss of that potential income delivers a substantial financial blow from which the victim and the victim's family may never recover.
Contact Gomez Trial Attorneys After an
Oakland Brain Injury
Oakland-area victims of a traumatic brain injury caused by someone else's dangerous decisions or actions face a potential lifetime of expenses and difficulties. They should not have to endure the physical, emotional, and financial consequences of that injury on their own. Instead, the individual or entity who caused them harm should compensate them.
Gomez Trial Attorneys represents Oakland-area brain injury victims and their families. We have more than 15 years of experience in holding wrongdoers financially accountable for decisions and actions that cause brain trauma to an innocent victim. Although every brain injury matter we handle has its own unique facts and circumstances, oftentimes we can take legal action on behalf of our clients to obtain significant financial compensation that pays for medical and long-term care, replaces lost income and earning capacity, and provides financial support for victims and their families in confronting the massive pain and disruption a brain injury can cause.
We take brain injury cases on a contingent fee basis, which means our clients do not pay for attorney fees up-front or out-of-pocket. Instead, we collect our fees from any compensation we secure for our clients, such as from a settlement or court-awarded damages. This arrangement gives our clients access to high-quality legal services and gives us a strong incentive to achieve the best possible financial outcome on our client's behalf.
If you live in Oakland and have had your life devastated by a preventable brain injury caused by someone else's wrongful actions, contact us today online or call (619) 237-3490 for a free case evaluation with one of our team members.
Brain Injury Testimonial
Review: 5/5
★ ★ ★ ★ ★
"I know firsthand that Gomez Trial Attorneys is a professional and compassionate law firm. The entire office is a family and they treat their clients like family as well – these people truly care. Not only that, but they strive to make a positive difference in the community through their outreach efforts. Highly recommend."
Review by: Joshua S.
Our Process...
Easy as 1. 2. 3!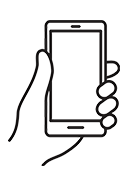 We will determine your case and submit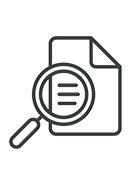 You will get regular update from us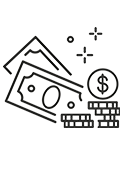 Collect your compensation

"John helped me find doctors, he referred me to his neurologist, his physical therapist, I mean, anything I needed he was right there, every step of the way. I couldn't have asked for a better result from all of this, I would absolutely recommend Gomez Trial Attorneys."

"During the time I was working with Gomez Trial Attorneys, they treated me very, very well. 100% of the time, they believed me, and they were very compassionate. They felt sorry for what happened and they understood the therapy process."

"They held my hand the whole time and kept me in the loop every aspect of my case which was very refreshing to me. They helped me get my settlement offer as fast as possible and I was able to keep my farm"

"The Gomez experience was the best experience it could be for me really, only positive things to say. They really were there every step if the way. Thanks to Gomez Trial Attorneys my dad is able to support my family as a single father"

"He opened the door for me to join his firm to help other brain Injury survivors and I never met another firm who is like this who was so understanding and caring who took the extra step and walked the extra mile with their clients and this is the best"

"I am very satisfied with the outcome with Gomez and I would definitely recommend Gomez to anybody, we tell people all the time, Get Gomez! They are really thorough with everything and they make you feel real comfortable."

"Just helped us through, guided us through, I kept notes all those years, we had questions all the time and they would always keep us informed of what was going on. They just unlayered it, layer by layer, I've never seen anything like them. Thank God for them."
Get your
free consultation
24/7 Support & Free Consultation