Poway Brain Injury Lawyer
Poway Brain Injury Lawyer
A brain injury is a sudden and traumatic event that changes your life, and can do so permanently. This complex organ controls important functions that, when injured, can require a lifetime of medical and personal care. Experiencing a brain injury due to the negligence of someone else results in physical, financial, and emotional stress.
The injury may prevent you or your loved one from returning to their career or to hobbies they once enjoyed. If you or someone you love has experienced a brain injury in Poway due to the reckless actions of another person, contact a California personal injury lawyer today.
2 Types of 

Brain Injury
Brain injuries fall under one of two categories: traumatic brain injury (TBI) and acquired brain injury (ABI). Each type has devastating effects on a victim's quality of life and symptoms in a lifelong need for medical and personal care. Here's a closer look at these two main types of brain injuries:
1. Traumatic Brain Injury (TBI)
The Centers for Disease Control (CDC) defines a traumatic brain injury (TBI) as a bump, blow, or jolt to the head—or a penetrating head injury—that disrupts normal brain function. A TBI can affect the ability to perform daily tasks due to its impact on:
Cognitive function – Disruption to the cognitive function affects memory and attention.
Motor function – Patients with severe TBI may experience impaired coordination, extremity weakness, and poor balance.
Sensation – Important sensations such as vision, hearing, and touch become impaired or lost.
Behavior/emotions – Personality changes and the inability to control emotions are also common with a severe TBI.
The behavioral and emotional changes are especially difficult for family members to witness. The funny and cheerful person you once knew may now be prone to angry outbursts and bouts of depression. It is an extremely stressful time for both the patient and their loved ones as they learn to deal with their new reality—all because of another person's negligence.
2. Acquired Brain Injury (ABI)
This type of brain injury is non-traumatic and occurs at the cellular level within the brain. Many acquired brain injuries involve insufficient oxygen or a lack of oxygen to the brain. Examples of an ABI include:
Near-drowning
Electrical shock
Stroke
Choking or strangulation
Exposure to toxic agents
Second impact syndrome is another devastating type of brain injury. Also known as a "second injury," this type of brain injury occurs before the symptoms of the first injury have healed. A second injury can occur weeks or months after the first, and result in brain swelling and other damage.
How Brain Injuries Occur
When another person fails to exercise the same care that a reasonably prudent person would use in a similar situation, they are negligent. Negligence in most cases is the cause of a brain injury in these usual instances:
Auto accidents
Slips and falls
Acts of violence
Sports injuries
Blows to the head
A penetrating head injury occurs when a foreign object like a knife or a bullet from a gun enters the brain. This type of brain injury is extremely serious, and one that, unfortunately, many don't survive. If someone you loved was the victim of a penetrating head injury due to the actions of another person, contact us. Depending upon the circumstances of your case, you may be entitled to compensation from a wrongful death claim.
Medical Costs Associated with a Brain Injury
Caring for a loved one with a brain injury is more than most people can handle alone. A skilled living facility is often the only option for patients that require around-the-clock care. This type of care is expensive, with the average facility ranging in price between $8,000 to $9000 per month.
Other medical costs can include:
Expensive equipment and replacement of that equipment, such as power chairs, medical beds, and modifications to your home and vehicle
Medications and extensive therapies, such as physical, occupational, and speech therapy
Counseling for the patient and their family
Frequent re-hospitalizations
Personal care services
Ensuring that your loved one receives the care they deserve means fighting for justice on their behalf. When the reckless behavior or negligent actions of another person result in permanent harm for someone you love, contact us to discuss your legal options.
How the Gomez Trial Attorneys Can Help
Having someone on your side, protecting your best interests is essential during this difficult time. Insurance companies like to settle cases quickly and for the least amount possible. While an initial settlement offer may seem like a large sum of money to you and your family, chances are it isn't enough to cover your future medical needs.
Our legal team understands the tactics insurance companies use to protect their best interests. Years of experience provide us with the skills necessary to aggressively negotiate a fair settlement for you. If we are unable to settle the case out-of-court, we are unafraid to go to trial.
No one should pay-out-of-pocket for injuries that were due to no fault of your own. While each case is different, you may be entitled to financial compensation for your medical bills, lost wages, and pain and suffering.
Medical costs continue to rise. Ensuring you have the funds to secure the medical care you need is vital for a brighter future. Don't speak with insurance company representatives and discuss your case with our legal team instead.
We offer a free case evaluation and should we proceed with litigation, there is no attorney's fee unless we recover damages for you. Don't delay—the sooner you reach out to us, the sooner we can get to work for you. The statute of limitations begins the moment the injury occurs. Collecting and reviewing the evidence and interviewing witnesses takes time.
Call Our Poway Brain Injury Attorneys
Gomez Trial Attorneys proudly serves Poway and the surrounding area. While we are aggressive in our pursuit of a fair settlement, we treat all clients with the respect they deserve. To schedule your free case evaluation, call us at (866) 395-6792 or contact us online today.
Our Process...
Easy as 1. 2. 3!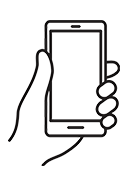 We will determine your case and submit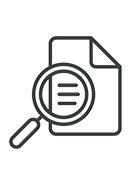 You will get regular update from us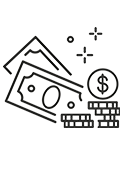 Collect your compensation

"John helped me find doctors, he referred me to his neurologist, his physical therapist, I mean, anything I needed he was right there, every step of the way. I couldn't have asked for a better result from all of this, I would absolutely recommend Gomez Trial Attorneys."

"During the time I was working with Gomez Trial Attorneys, they treated me very, very well. 100% of the time, they believed me, and they were very compassionate. They felt sorry for what happened and they understood the therapy process."

"They held my hand the whole time and kept me in the loop every aspect of my case which was very refreshing to me. They helped me get my settlement offer as fast as possible and I was able to keep my farm"

"The Gomez experience was the best experience it could be for me really, only positive things to say. They really were there every step if the way. Thanks to Gomez Trial Attorneys my dad is able to support my family as a single father"

"He opened the door for me to join his firm to help other brain Injury survivors and I never met another firm who is like this who was so understanding and caring who took the extra step and walked the extra mile with their clients and this is the best"

"I am very satisfied with the outcome with Gomez and I would definitely recommend Gomez to anybody, we tell people all the time, Get Gomez! They are really thorough with everything and they make you feel real comfortable."

"Just helped us through, guided us through, I kept notes all those years, we had questions all the time and they would always keep us informed of what was going on. They just unlayered it, layer by layer, I've never seen anything like them. Thank God for them."
Get your
free consultation
24/7 Support & Free Consultation