Boy Scouts of America Sexual Abuse Lawyer
It is an unfortunate truth that the pain childhood sexual abuse inflicts on victims lasts a lifetime. For the past decades, organizations such as Boy Scouts of America, or "BSA," tasked with caring for and nurturing young Scouts, have been tainted with claims of sexual abuse at the hands of leaders and volunteers with the BSA.  Boy Scouts of America and programs like it exist to cultivate and encourage values and virtues in America's youth, but recent decades of sexual abuse claims have damaged that reputation. The sheer number of sex abuse cases that have been brought forward – with no signs of slowing down – have propelled the organization to take reactive and drastic measures, including filing for bankruptcy so that settlements can be paid for the victims of sexual abuse.
What does that mean for the victims of the Boy Scouts of America? Are they still able to come forward with their claims? Or are there other limitations that would bar victims from pursuing a case against BSA? Victims of sexual abuse and assault should hire a trusted, sexual abuse attorney to help navigate the litigation that a claim could bring. If you have any questions or concerns involving a potential case against the Boy Scouts of America, please contact us; our children's rights lawyers care and are here to help.
WHAT YOU NEED TO KNOW TO BRING A SEXUAL ABUSE CLAIM:
Yes, the Boy Scouts of America has filed for bankruptcy. This does not mean however, that you cannot pursue claims against BSA. According to the national chairman of Boy Scouts of America, Jim Turley, the filing of bankruptcy has "initiated a voluntary financial restructuring." He went on to say that this restructuring was to ensure "all victims" receive "support and compensation," for the abuse they suffered as a result of Boy Scouts of America's negligence, through a proposed Victim's Compensation Trust. Further, Turley encouraged victims to "come forward and file claims," so that they may received compensation from the Trust. It is currently unknown how large this Trust will be, but recent tax filings indicate that BSA has a reported revenue of $285 million and assets of $1.4 billion.
But what if the abuse happened ten years ago? Twenty? Forty? There is what is known as a 'statute of limitations' that determines when a victim can bring a claim for suffering endured. Sometimes the statute is based upon when the victim reaches the age of majority, sometimes it is based upon how many physical years have passed since the abuse. Thanks to the 2020 new California law through recent California legislation, AB 218, the statute of limitations for bringing a case concerning childhood sexual abuse has opened up. This means that if you or a loved one was abused you may be able to bring a claim forward while the statute is tolled.
Additionally, if a court finds that a defendant organization like Boy Scouts of America tried to cover up the situation, any damages awarded to a plaintiff can be tripled through treble damages. Considering BSA kept files on potential sexual predators – files that were for internal use only and not for any law enforcement agency – since before 1935, this could make a huge difference in your or your loved one's case.
In more recent years, the BSA has made movements towards protecting its Scouts. Safeguards have been put in place, such as "youth protection training" and a ban on "one-on-one interactions between adults and youth," as well as new "mandatory law enforcement reporting." Whether these precautions will quell the rise of allegations of abuse remains to be seen.
EFFECTS OF SEXUAL ABUSE AND HOW IT IMPACTS YOUR LITIGATION:
The way that each person deals with sexual abuse can manifest in a variety of ways. For some, there is an aversion to sex, but for others, it could become an addiction. Maintaining relationships can become a struggle both professionally and personally. Victims of childhood sexual abuse are often at a higher risk for future sexual assault or abuse. Additionally, drug and alcohol usage is also prevalent amongst survivors of childhood sexual abuse.
No matter how you or a loved one have coped or dealt with the scars left behind from childhood sexual abuse, it does not bar you or your loved one from bringing a claim. The money recovered in litigation is often used to develop healthy coping mechanisms including therapy and drug and alcohol prevention programs.
Organizations like the Boy Scouts of America were created to teach Scouts and "prepare young people to make ethical and moral choices" by instilling in them the "values of the Scout Oath and Law." The Oath states that each member will "help other people at all times," and "keep [themselves] physically strong, mentally awake, and morally straight." Unfortunately, that is not what many victims of childhood sexual abuse learned from the Boy Scouts of America.  Surviving childhood sexual abuse is a lifelong battle that should never have to occur, and certainly not in an organization designed to nurture and teach youths how to live their lives.
CONTACT A CHILD SEXUAL ABUSE ATTORNEY TODAY
With the changes in California law, tolling the statute of limitations, as well as the recent bankruptcy filing of the Boy Scouts of America, now more than ever it is important to know your rights as a victim of childhood sexual abuse. If you or a loved one has survived sexual abuse while in the Boy Scouts of America, please contact our seasoned sexual abuse attorneys.
At Gomez Trial Attorneys, we understand the unique dynamics of abuse in organizations like the Boy Scouts of America, and are here to offer caring, compassionate support for survivors of sexual abuse or any form of child abuse.
If you are ready to take legal action against abusers and organizations like BSA, or just need more information, please call us at (619) 237-3490 or email us for a free and completely confidential initial consultation to speak with a child abuse attorney today.
---
Gomez Trial Attorneys
655 West Broadway, Suite 1700
San Diego, CA 92101
Phone: (619)-237-3490
Our Process...
Easy as 1. 2. 3!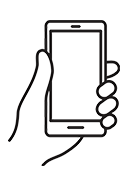 We will determine your case and submit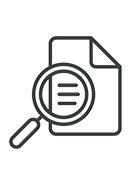 You will get regular update from us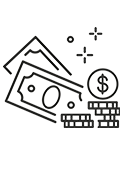 Collect your compensation
"John helped me find doctors, he referred me to his neurologist, his physical therapist, I mean, anything I needed he was right there, every step of the way. I couldn't have asked for a better result from all of this, I would absolutely recommend Gomez Trial Attorneys."

"During the time I was working with Gomez Trial Attorneys, they treated me very, very well. 100% of the time, they believed me, and they were very compassionate. They felt sorry for what happened and they understood the therapy process."

"They held my hand the whole time and kept me in the loop every aspect of my case which was very refreshing to me. They helped me get my settlement offer as fast as possible and I was able to keep my farm"

"The Gomez experience was the best experience it could be for me really, only positive things to say. They really were there every step if the way. Thanks to Gomez Trial Attorneys my dad is able to support my family as a single father"

"He opened the door for me to join his firm to help other brain Injury survivors and I never met another firm who is like this who was so understanding and caring who took the extra step and walked the extra mile with their clients and this is the best"

"I am very satisfied with the outcome with Gomez and I would definitely recommend Gomez to anybody, we tell people all the time, Get Gomez! They are really thorough with everything and they make you feel real comfortable."

"Just helped us through, guided us through, I kept notes all those years, we had questions all the time and they would always keep us informed of what was going on. They just unlayered it, layer by layer, I've never seen anything like them. Thank God for them."
Get your
free consultation
24/7 Support & Free Consultation