BELVIQ Side Effects: Cancer?
BELVIQ: WEIGHT LOSS DRUG LINKED TO CANCER
On February 13, 2020, weight loss drug manufacturer Eisai Inc. pulled Belviq and Belviq XR from the market after being urged to do so by federal regulators. Belviq® and Belviq XR® ("Belviq") have been linked to an increased risk of cancer, prompting the FDA to call for its voluntary removal.  A 5-year trial found people taking these drugs were more likely to develop several types of cancer. Compared to patients taking a placebo, Belviq patients had an increased rate of multiple types of cancer such as:
Pancreatic Cancer
Colorectal Cancer
Lung Cancer
The results of this 5-year trial are significant enough that the FDA advised Belviq's immediate withdrawal from the market. The FDA further advised PATIENTS TO IMMEDIATELY STOP TAKING THE DRUG and carefully discard any unused doses.
For the thousands of patients who turned to Belviq for help to lose weight, they are now left wondering if Belviq may have increased their chances of developing cancer, or whether Belviq may have caused their cancer diagnoses. Here, we outline what we know, and what we don't know about this developing story. If you or a loved one is already experiencing negative symptoms from taking Belviq contact a personal injury attorney who specializes in defective products to discuss your recovery options.
WHAT IS BELVIQ SUPPOSED TO DO
What It Is: Belviq is the brand name of a prescription medication called Lorcaserin.  There are no other generic or brand name versions of Lorcaserin on the market. Belviq was marketed as a weight loss drug.
How it Works: Belviq was supposed to help patients lose weight by suppressing their appetite.  In theory, patients would be less hungry, eat less, and then lose weight. Belviq accomplished this by activating receptors in the brain to trigger a feeling of satiety and satisfaction.
Who Could Use It: Belviq was aimed at obese and overweight patients under a doctor's care.  Ideal candidates had a body mass index of 30 or higher or have a BMI of 27 and have other weight related conditions, such as high blood pressure or high cholesterol.  A BMI of 30 is considered in the "obese" range, while a BMI of 27 is "overweight".
Belviq's Promises: Belviq claimed nearly half of all studied participants lost 5% of their body weight over a year, and a quarter of all study participants lost 10%.  For an average-height male with a BMI of 30, this would be a weight loss of 10–20 pounds a year over diet and exercise alone.
THE SALE OF BELVIQ
Belviq is exclusively manufactured by Eisai Inc., a Japanese drug manufacturing company.  The United States headquarters of Eisai is in Woodcliff Lake, New Jersey.
Retail Price of Pill: Without insurance, patients could expect to pay approximately $300 for a one month supply of Belviq.
Revenue: In recent financial reports, Eisai confirmed it received substantial revenue from Belviq and Belviq XR.
According to IQVIA, in 2018 Belviq brought in $8.2 million in the United States, making it the top performer in its market for that year.  
From April 1, 2019 to December 31, 2019, Eisai reported $42 million in sales for Belviq and Belviq XR throughout the world.  
Eisai's revenues from 2019 reflected a 14% increase from the previous year. 
Millions of Prescriptions Filled: In 2015 alone, Eisai reported patients filled over 600,000 prescriptions for its Lorcaserin products.  This amounts to millions of prescriptions over the life of this drug.
TYPES OF BELVIQ ON THE MARKET
Belviq has been on the market since 2012.  During this time, the FDA reviewed and approved two versions of the drug:
The FDA approves first version of Belviq on June 27, 2012: This was the original version of Belviq.  It came in a 10mg tablet patients took twice a day.
The FDA approves extended release version in July 2016:  Four years later, the FDA approved Belviq XR.  This was marketed as an extended release dosage that only had to be taken once day.
EARLY WARNING SIGNS BELVIQ MIGHT BE UNSAFE
While the FDA did not issue any warnings about Belviq or related products before January of 2020, reports indicate many long standing concerns existed over the safety of the drug.
The FDA rejected previous formulations of Belviq due to safety concerns: In 2010, the FDA rejected the first attempt to get Belviq to market.  The FDA required additional testing and data for its safety. Reports indicate the FDA was concerned that the drug may cause damage to the heart.  As a result, Belviq was delayed on getting to market.
News Outlets Reported Belviq May have Caused Tumors in Animals: Before the drug was approved, reports surfaced that Belviq caused tumors in animals in addition to possible heart-valve defects.  Several outlets reported FDA officials found tumors in animal testing trials. Time Magazine noted that a product similar to Belviq, called Fenfluramine, had previously been removed from the market in 1997 over similar concerns.
Belviq Chose Not to Pursue European Markets After Negative Reports:  The European Medicines Agency rejected Belviq citing safety concerns.  Belviq later withdrew is application to bring the drug to Europe.
Public Citizen Predicted Recall:  Just weeks after the FDA approved Belviq, Public Citizen warned it may have cardiac toxicities.  Public Citizen is a consumer rights advocacy group that has voiced concern over may FDA approvals.  Public Citizen urged FDA Commissioner Margret Hamburg not to approve Belviq. Public Citizen called the decision to approve Belviq "reckless" as it "pose[d] serious health threat[s]."  Public Citizen further predicted Belviq "will be withdrawn from the market after the agency is forced to confront the many serious adverse health effects."
Consumer Reports Advised Against its Use: On June 13, 2013, nearly a year after it was approved by the FDA, Consumer Reports warned against using Belviq.  Consumer Reports found patients lost only 3% to 3.7% of weight, and reported that 25% of patients in Belviq's own study regained all weight within the year. This meant a weight loss of 0–7 pounds for an average height patient with a BMI of 30—not ten (10) to twenty (20) pounds. These results were far lower than those being advertised by Belviq.  Consumer Reports concluded that "risks galore" associated with taking the drug were too high to support these minimal results.
THE FDA APPROVES BELVIQ
On the road to approving Belviq, the FDA acknowledged several ongoing concerns regarding the drug, but still approved its use.
A "Little Risk" of Tumors:  In an interview with the BBC, FDA officials acknowledged that previous tests had shown tumors in animal subjects, but had determined there was "little risk of tumors in humans using the drug."
FDA Cites Obesity Epidemic: The FDA touted the possible public good that the drug could do, despite the (alleged "little") risk of tumors. "Obesity threatens the overall well-being of patients and is a major public health concern," Dr. Janet Woodcock, director of the FDA's Center for Drug Evaluation and Research, said in a statement. "The approval of this drug, used responsibly in combination with a healthy diet and lifestyle, provides a treatment option for Americans who are obese or are overweight and have at least one weight-related comorbid condition."
FDA Conditionally Approves Belviq:  On June 27, 2012, the FDA conditionally approved Belviq. This was the first weight loss drug approved by the FDA in 13 years. The FDA conditioned its approval on Belviq agreeing to report trial findings to the FDA for re-evaluation.  Manufacturers "will be required to conduct six post-marketing studies, including a long-term cardiovascular outcomes trial to assess the effect of Belviq on the risk for major adverse cardiac events such as heart attack and stroke," the agency said.
THE FDA CONTINUES TO EXAMINE THE SAFETY OF BELVIQ AFTER APPROVAL
Although the FDA approved Belviq to go to market, it required a 5 year ongoing trial to examine the safety of the drug.
The Trial:  The FDA required Belviq's manufacturer to manage an ongoing trial.  The study was randomized, double blind, and placebo controlled. The goal was to examine the safety of the drug, and focused on possible cardiovascular problems.  The trial included 12,000 patients over a five year period.
Trial Length:  The Study was conducted from January 2014 to June 2018.  Throughout this time, the FDA maintained its approval of Belviq.
DRUG TRIAL REVEALS BELVIQ MAY INCREASE RISK OF CANCER
Although completed in 2018, the FDA only released the findings of this trial in 2020.  The results showed some alarming patterns:
Patients' Rate of Cancer Increased by 8.4%:  Over five years, patients taking Belviq were diagnosed with 520 cases of primary cancers. The FDA noted rates of cancer increased from 7.1% to 7.7% in the Belviq group.  In total, this constitutes an 8.4% increase in the rate of cancers for those taking the drug compared to those in the placebo group.
Risks of Cancer Grew Over Time:  The FDA noted that there was no notable difference in the rate of cancers between the placebo group and the Belviq group in the early months of treatment.  The longer the patient took Belviq, the rate in which this group contracted cancers increased.
Belviq Group Had an Increased Rate of Various Cancers: Patients taking Belviq had an increased rate of:
Pancreatic Cancer;
Colorectal Cancer;
Lung Cancer; and
Undisclosed "other" cancers.
THE FDA'S RESPONSE
On January 14, 2020, FDA Issues Warning:  In January, the FDA issued a public letter revealing the drug trial evidenced "a possible increased risk of cancer" from Belviq.  The FDA took no formal action, stating it was "continuing to evaluate the clinical trial results."
On February 13, 2020, the FDA Requests Eisai Voluntarily Withdraw Belviq:  A month after sending its initial warning, the FDA requested Belviq's manufacturer agree to voluntarily withdraw Belviq from the market.
FDA Warns the Risks of Taking Belviq Outweigh Possible Benefits:  The FDA stated the "risks outweigh its benefits based on our completed review of results form a randomized clinical trial assessing safety."  Janet Woodcock, director of the FDA's Center for Drug Evaluation and Research, elaborated that the "potential risk of cancer associated with the drug outweighs the benefit of treatment. As noted in a new Drug Safety Communication issued today, patients should stop using the medication Belviq and Belviq XR (lorcaserin) and talk to their health care professionals about other treatment options for weight loss."
The FDA Recommends Patients Stop Taking Belviq and Destroy Pills:  The FDA advised all patients to IMMEDIATELY STOP taking Belviq.  If the drugs could not be directly returned, the FDA instructed patients to carefully dispose of the pills by taking the following steps:
Mix the pills with an unappealing substance such as dirt, cat litter, or used coffee grounds; do not crush them.
Place the mixture in a container such as a sealed plastic bag.
Throw away the container in your trash at home.
Remove or delete all personal information on the prescription label of empty medicine bottles or packaging, then throw away or recycle them.
The FDA Asks Doctors to Intervene: The FDA advised providers to stop prescribing and dispensing Belviq to patients and to contact patients currently taking the drug to inform them of the increased occurrence of cancer seen in the clinical trial, and ask them to stop taking the medicine.
MANUFACTURER PULLS BELVIQ AND BELVIQ XR FROM THE MARKET
Following the FDA's request, the manufacturer of Belviq agreed to pull both Belviq and Belviq XR from the market in February of 2020.  Eisai sated, "Eisai respects the FDA's decision and is working closely with the Agency on the withdrawal process."
Eisai Admits No Wrongdoing: Eisai stated "Eisai's interpretation of the data from the . . . trial differs from that of the FDA. . .We assess that Belviq and Belviq XR continue to have a positive benefit-risk profile in the patient population for which they are indicated."
RISK OF DEVELOPING CANCER
Many patients who were prescribed Belviq may have some very real questions regarding their health.  Patients have been left to wonder whether Belviq caused them to develop cancer, or whether they are more likely to develop cancer in the future.
WILL PATIENTS DEVELOP CANCER?
The FDA has not stated what they expect to happen to patients who have taken Belviq / When the Belviq is out of their system and not a concern.  While the FDA concluded that use of Belviq appeared to increase the risk of cancer in the drug trial, no further data is available to determine the rates of cancer for Belviq patients in the population.
RESOURCES AVAILABLE FOR BELVIQ PATIENTS:
At this time, the FDA has not requested any special cancer screenings.  Eisai, the manufacturer of Belviq, has also not offered any resources or medical screenings.  Even though Eisai has agreed to pull its drug from the market, it has admitted no wrongdoing. Eisai continues to state the benefits of using its products outweigh the risks.
TYPES OF CANCERS
The FDA identified an increase in the rate of Lung Cancers, Pancreatic Cancers, and Colorectal Cancers in the trial.  "Other cancers" may have also increased but were not specifically identified. At this point, further investigation is needed to determine what types of cancers patients may be at a higher risk to develop.
PATIENTS WHO HAVE ALREADY BEEN DIAGNOSED WITH CANCER:
Until January of 2020, many patients who had taken Belviq and received a cancer diagnosis had no reason to believe these may have been linked.  Now, after being on the market for over 7 years, many patients may be seeking answers to explain their diagnosis. Further investigation is required to determine if a patient's cancer can be attributed to their use of Belviq.
WHAT WE KNOW
Belviq increased the rate subjects of a study developed cancer.
The FDA believed This Increase Risk Justified Removing Belviq from the Market: After analyzing the results of the study, the FDA asked Eisai to voluntarily remove Belviq from the market.
LEGAL RIGHTS OF PATIENTS AND CONSUMERS
According to several reports, Eisai has an approximate annual revenue of $5.8 billion and over 10,000 employees throughout the world.  Companies this big and powerful understand how to defend themselves and will exercise their legal rights to do so when challenged. People who believe they have been harmed by Belviq or Belviq XR should make sure that they obtain proper legal advice before deciding how they should proceed.  Defendants in these lawsuits will employ highly skilled defense attorneys given their vast resources.  Consumers need to counteract that form of help with legal help of their own.
If you or someone you love has been harmed as a result of this medication, you need to seek the help of Belviq lawyers who understand what it takes to hold even the largest corporations accountable for the harm they inflict on consumers.  Contact Gomez Trial Attorneys today to schedule a free initial consultation.
Our Process...
Easy as 1. 2. 3!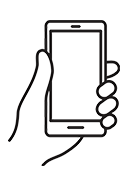 We will determine your case and submit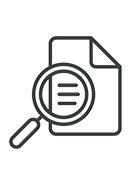 You will get regular update from us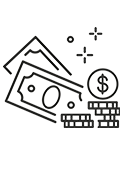 Collect your compensation
"John helped me find doctors, he referred me to his neurologist, his physical therapist, I mean, anything I needed he was right there, every step of the way. I couldn't have asked for a better result from all of this, I would absolutely recommend Gomez Trial Attorneys."

"During the time I was working with Gomez Trial Attorneys, they treated me very, very well. 100% of the time, they believed me, and they were very compassionate. They felt sorry for what happened and they understood the therapy process."

"They held my hand the whole time and kept me in the loop every aspect of my case which was very refreshing to me. They helped me get my settlement offer as fast as possible and I was able to keep my farm"

"The Gomez experience was the best experience it could be for me really, only positive things to say. They really were there every step if the way. Thanks to Gomez Trial Attorneys my dad is able to support my family as a single father"

"He opened the door for me to join his firm to help other brain Injury survivors and I never met another firm who is like this who was so understanding and caring who took the extra step and walked the extra mile with their clients and this is the best"

"I am very satisfied with the outcome with Gomez and I would definitely recommend Gomez to anybody, we tell people all the time, Get Gomez! They are really thorough with everything and they make you feel real comfortable."

"Just helped us through, guided us through, I kept notes all those years, we had questions all the time and they would always keep us informed of what was going on. They just unlayered it, layer by layer, I've never seen anything like them. Thank God for them."
Get your
free consultation
24/7 Support & Free Consultation