Medisca L-Citrulline Lawsuit Lawyer
The FDA has recalled Medisca, Inc.'s L-Citrulline Supplements because certain lots of the product were tested and found to be sub-potent or non-existent in the product.
L-Citrulline is a supplement often prescribed to treat Urea Cycle Disorder (UCD), a rare but serious genetic disorder affecting the body's ability to remove nitrogen from the blood.
The urea cycle removes nitrogen, a waste product of protein metabolism, from the blood converting it to urea, which is removed from the body through urine. UCD affects the body's ability to remove the blood, causing the nitrogen to accumulate as ammonia. Ammonia can be a highly toxic substance, causing hyperammonemia. If ammonia is carried by blood into the brain, it can cause severe brain damage, coma, and death.
The FDA's warning explains that Medisca's recalled lots did not contain L-Citrulline at all, but rather a different compound, N-acetyl-leucine. Patients, doctors, and caregivers should not use any products in the recalled lots, and in fact, several adverse event reports have been made to the FDA.
The Gomez Trial Attorneys are reviewing and accepting clients who purchased and/or used the L-Citrulline product produced by Medisca.
Our Process...
Easy as 1. 2. 3!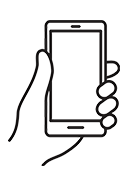 We will determine your case and submit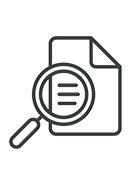 You will get regular update from us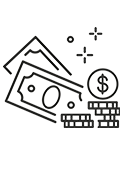 Collect your compensation
"John helped me find doctors, he referred me to his neurologist, his physical therapist, I mean, anything I needed he was right there, every step of the way. I couldn't have asked for a better result from all of this, I would absolutely recommend Gomez Trial Attorneys."

"During the time I was working with Gomez Trial Attorneys, they treated me very, very well. 100% of the time, they believed me, and they were very compassionate. They felt sorry for what happened and they understood the therapy process."

"They held my hand the whole time and kept me in the loop every aspect of my case which was very refreshing to me. They helped me get my settlement offer as fast as possible and I was able to keep my farm"

"The Gomez experience was the best experience it could be for me really, only positive things to say. They really were there every step if the way. Thanks to Gomez Trial Attorneys my dad is able to support my family as a single father"

"He opened the door for me to join his firm to help other brain Injury survivors and I never met another firm who is like this who was so understanding and caring who took the extra step and walked the extra mile with their clients and this is the best"

"I am very satisfied with the outcome with Gomez and I would definitely recommend Gomez to anybody, we tell people all the time, Get Gomez! They are really thorough with everything and they make you feel real comfortable."

"Just helped us through, guided us through, I kept notes all those years, we had questions all the time and they would always keep us informed of what was going on. They just unlayered it, layer by layer, I've never seen anything like them. Thank God for them."
Get your
free consultation
24/7 Support & Free Consultation