Rancho Mirage Personal Injury Lawyers
Rancho Mirage Personal Injury Lawyers
Fortuitously located in the Coachella Valley, the resort city of Rancho Mirage has no shortage of fun and adventure for residents and tourists alike. Whether hitting the links on one of our four golf courses, exploring Joshua Tree, or riding a camel at Living Desert, Rancho Mirage is an unmatched experience for the active visitor.
Unfortunately, Rancho Mirage's bevy of enjoyment can also come at a cost, particularly when another person, business, or employee engages in negligence. Serious injuries due to the negligence of another party can leave the victim struggling with medical challenges and expenses. While a Rancho Mirage personal injury claim cannot restore you to full health, it can help provide you with the funds you need to cover your medical bills and take care of your other expenses during your recovery.
If you suffered serious injuries due to someone else's negligence, know that the Rancho Mirage personal injury attorneys at Gomez Trial Attorneys are available to help you understand your rights and assist you as you pursue your claim. Contact Gomez Trial Attorneys today at (619) 237-3490 to schedule your free consultation.
COMMON RANCHO MIRAGE PERSONAL INJURY CLAIMS
Severe injuries can occur in a variety of circumstances, leaving you with the right to file a Rancho Mirage personal injury claim against the party that caused or contributed to your injuries. These may include:
CONSTRUCTION SITE ACCIDENTS
Rancho Mirage is always changing, and we rely on construction professionals in virtually every industry. Construction sites, unfortunately, have numerous opportunities for accidents, from serious injuries caused by heavy equipment to burns caused by electrical hazards. Victims frequently suffer amputations, traumatic brain injury, and spinal cord damage in addition to broken bones. In some cases, even workers on construction sites may have grounds for a Rancho Mirage personal injury claim, especially if their injuries occur due to equipment failure.
CAR, TRUCK, AND MOTORCYCLE ACCIDENTS
Motor vehicle accidents represent one of the most common types of Rancho Mirage personal injury claims in Rancho Mirage. Auto accidents can cause severe injuries, including amputations, spinal cord damage, and traumatic brain injury, which can all have lifelong impacts on the victim. Victims of accidents with big trucks may have even more serious injuries.
NURSING HOME ABUSE AND NEGLECT
Nursing home caregivers should take care of the patients in those nursing homes and provide them with the highest possible quality of life. Unfortunately, some caregivers choose to abuse or neglect their charges, rather than taking care of their patients. Nursing home abuse can take on physical, emotional, financial, and sexual permutations. Victims may suffer a decreased lifespan or quality of life at a time when they should receive the most care from those around them.
SEXUAL ABUSE
Sexual abuse can not only cause serious physical implications for the victim, but can also leave victims with lifelong trauma. Unfortunately, nearly one in five women have experienced either attempted or completed sexual assault in their lifetimes. One in ten children suffers sexual abuse before they turn 18—one in seven girls and one in 25 boys.
THE AFTERMATH OF SEVERE INJURIES IN RANCHO MIRAGE
Victims in Rancho Mirage who suffer serious injuries may quickly realize how those injuries permanently change their lives. Not only do many types of injuries leave their victims with lifelong limitations, but they can also leave victims with medical bills they will have to deal with for the rest of their lives.
TRAUMATIC BRAIN INJURY
Traumatic brain injury typically occurs as the result of extreme trauma to the head, which can occur quickly in an auto accident or fall. Victims with traumatic brain injury do not simply lose their long-term memories, as people often see portrayed in the movies and popular television shows. Traumatic brain injury can also cause a loss of short-term memory, which can make it difficult to complete tasks. Victims may experience trouble regulating their emotions, causing them to react inappropriately to situations or to explode with anger over minor inconveniences. Victims may also struggle with ongoing physical challenges, including headaches or tunnel vision, or find themselves struggling to focus on the task at hand, which can make it difficult for them to work.
SPINAL CORD DAMAGE
Spinal cord injuries frequently change a victim's life forever. Incomplete spinal cord injuries may leave the victim struggling with mobility challenges or with decreased sensation below the site of the injury, while complete spinal cord injuries frequently result in paralysis and a complete loss of sensation. Victims may also find that they lose some organ function below the site of the injury. Depending on the site of the injury, that can mean breathing difficulties that can result in pneumonia as well as decreased bladder and bowel function.
AMPUTATIONS
Some amputees lose limbs in an accident due to force that immediately severs the limb. In other cases, amputation may result well after the accident itself, due to decreased blood flow in the impacted limb or severe crushing damage. Amputees often require substantial occupational therapy to learn how to function as independently as possible following their injuries. Using a prosthetic device can make it easier for amputees to take care of themselves or to get around despite a missing foot or leg; however, prosthetics require regular replacement, which can cause ongoing expense for the accident victim.
BURNS
Of all possible injuries, burns often cause the greatest degree of pain during the victim's recovery. Not only that, burns have a high rate of infection: because burns strip away the protection of the skin, they can allow for a larger than usual amount of bacteria to get into the body, increasing the risk to the victim. Many burn victims also suffer extreme disfigurement, which can cause long-term psychological challenges in addition to the physical complications associated with the injury.
Injured in an accident? Get a real trial lawyer. Get Gomez.
SEEKING COMPENSATION FOLLOWING A RANCHO MIRAGE ACCIDENT
A victim who suffers severe injuries due to the negligence of another party deserves compensation for those injuries. Seeking compensation, however, may leave the victim with many questions. Consult a Rancho Mirage personal injury lawyer at Gomez Trial Attorneys for answers to the questions you have about your specific injuries and your claim.
HOW MUCH COMPENSATION SHOULD YOU EXPECT FOR A RANCHO MIRAGE PERSONAL INJURY CLAIM?
If you suffer an accident in Rancho Mirage, the amount of compensation you can expect to receive may top your list of questions. After all, you have bills to deal with: not just your immediate medical bills, but the expense of driving to and from treatment, keeping up with your regular expenses, and dealing with any other bills that come up as a result of your injuries. Just how much should you expect?
Each Rancho Mirage personal injury claim has a unique outcome. The compensation you receive for your injuries will depend on several factors, and there's no way to guarantee a possible outcome. Consult an attorney to get a better idea of how much you, specifically, could expect following your accident.
The liable party. The compensation you receive for your injuries will depend, in part, on who caused your accident. Often, injuries result from parties that have insurance to cover them in the event of an accident. Most drivers, for example, carry auto insurance that will provide vital coverage in the event of an accident, while business owners and homeowners usually carry property liability insurance to help provide compensation if someone suffers an injury on their property.
Those insurance policies may govern the compensation you can receive for your injuries.
The average California driver, for example, carries just $15,000 in bodily injury protection for a single individual injured in an accident. Commercial drivers, however, including Uber and Lyft drivers, must carry much more substantial insurance to help protect any victims of an accident caused by those drivers. Other parties, including businesses and construction companies, also carry high-coverage policies. Consult an attorney for a better understanding of the coverage offered by the policy that covers the party that caused your accident.
Your medical expenses. Severe injuries bring with them substantial medical expenses. As the victim of another person's negligence, you deserve compensation for your medical expenses related to the accident. While you will remain responsible for paying all of your medical bills, you can include that expense as part of your Rancho Mirage personal injury claim. Talk to an attorney about everything you can include as part of your medical expenses after an accident.
You may want to consider:
An ambulance ride to the nearest hospital
Emergency room fees
Hospitalization
Surgical fees
Visits with your doctors, including follow-up appointments
Durable medical equipment, including wheelchairs, crutches and braces, or prosthetic devices
Physical therapy
Occupational therapy
Modifications to your home, like modifying the bathroom or putting in lower counters in the kitchen, to make you more independent following your injuries
Psychological therapy
Your lost time at work. Lost time at work can quickly eat into your finances, especially since you may already have substantial medical bills to deal with due to your accident. Some employers will work with you to get you back at work as soon as possible, decreasing your lost wages due to the accident. Others may not have the capacity to make the modifications you need to get back to work. Your injuries may prevent you from handling your usual work responsibilities at all: for example, if you suffer a traumatic brain injury, you may lose the ability to focus well enough to complete highly detailed tasks, or you might lose the creativity necessary for certain artistic professions. You can include time lost at work as part of your Rancho Mirage personal injury claim.
In addition to the tangible financial expenses you face as a result of your injuries, you can also include pain and suffering in your claim. An experienced Rancho Mirage personal injury attorney can help you better understand how to include those elements, including emotional anguish, isolation, inability to participate in activities you had planned to enjoy, and your physical pain related to your accident.
WHO BEARS LIABILITY FOR YOUR INJURIES?
Following an accident, an attorney will help identify all parties liable for your accident. In the case of many types of accidents, you may find that multiple parties share liability. In a nursing home negligence claim, for example, the Rancho Mirage nursing home that engaged in negligence may share liability with an outside contractor that sent in nurses or other employees to work in the nursing home.
To identify all parties that share liability in your accident claim, the attorney will consider:
Who bore a duty of care to you at the time of the accident? All drivers, for example, bear a duty of care to the others who share the road with them, including bicyclists and pedestrians.
How did the individual or entity violate that duty of care? A distracted driver, for example, violates his duty of care to other drivers on the road, while a nursing home that fails to provide proper care for its residents violates its duty of care to those residents.
How did that violation lead to your injuries? A distracted driver who does not cause an accident may face legal penalties, but not civil ones. That is to say, you do not have the right to a Rancho Mirage personal injury claim against a driver who merely swerved uncomfortably in traffic. If, however, that driver's distraction caused an accident, the victim has the right to file a Rancho Mirage personal injury claim and seek compensation.
By identifying all entities who share liability for your injuries, an experienced Rancho Mirage personal injury attorney can often increase the compensation a victim receives for his or her injuries.
SHOULD YOU ACCEPT AN OFFER FROM AN INSURANCE COMPANY AFTER A RANCHO MIRAGE ACCIDENT?
Following many accidents, the insurance company that covers the liable party will get in touch with the victim to issue a settlement offer. As the victim, you should consult our Rancho Mirage personal injury attorneys before accepting that offer.
Do not allow the insurance company to pressure you or try to convince you that you should accept on the spot. Often, insurance companies will issue an initial settlement offer that reflects the company's desire to decrease its financial liability for a serious accident, rather than the actual needs of the victim. Our Rancho Mirage personal injury attorneys, on the other hand, can break down the compensation you should realistically expect and give you a better idea of whether to accept that offer or continue to negotiate for further compensation.
DO YOU NEED A PERSONAL INJURY ATTORNEY IN RANCHO MIRAGE?
If you suffered serious injuries due to the negligence of a person or business in or around Rancho Mirage, do not wait to contact a personal injury attorney. The sooner you start working with an attorney, the sooner that attorney can start evaluating your claim and providing you with valuable legal advice that can prevent you from mistakenly minimizing the compensation you receive. The compassionate associates at Gomez Trial Attorneys are committed to keeping our Rancho Mirage community safe. Contact Gomez Trial Attorneys today at (619) 237-3490 for your free consultation. Injured in an accident? Get a real trial lawyer. Get Gomez.
"I am very satisfied with the outcome with Gomez and I would definitely recommend Gomez to anybody, we tell people all the time, Get Gomez! They are really thorough with everything and they make you feel real comfortable."
Our Process...
Easy as 1. 2. 3!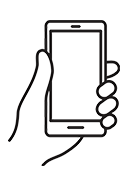 We will determine your case and submit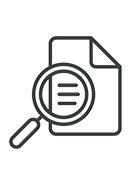 You will get regular update from us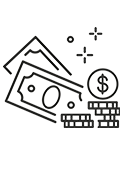 Collect your compensation

"John helped me find doctors, he referred me to his neurologist, his physical therapist, I mean, anything I needed he was right there, every step of the way. I couldn't have asked for a better result from all of this, I would absolutely recommend Gomez Trial Attorneys."

"During the time I was working with Gomez Trial Attorneys, they treated me very, very well. 100% of the time, they believed me, and they were very compassionate. They felt sorry for what happened and they understood the therapy process."

"They held my hand the whole time and kept me in the loop every aspect of my case which was very refreshing to me. They helped me get my settlement offer as fast as possible and I was able to keep my farm"

"The Gomez experience was the best experience it could be for me really, only positive things to say. They really were there every step if the way. Thanks to Gomez Trial Attorneys my dad is able to support my family as a single father"

"He opened the door for me to join his firm to help other brain Injury survivors and I never met another firm who is like this who was so understanding and caring who took the extra step and walked the extra mile with their clients and this is the best"

"I am very satisfied with the outcome with Gomez and I would definitely recommend Gomez to anybody, we tell people all the time, Get Gomez! They are really thorough with everything and they make you feel real comfortable."

"Just helped us through, guided us through, I kept notes all those years, we had questions all the time and they would always keep us informed of what was going on. They just unlayered it, layer by layer, I've never seen anything like them. Thank God for them."
Get your
free consultation
24/7 Support & Free Consultation