Riverside Bicycle Accident Lawyer
Riverside Bicycle Accident Lawyer
"Share the road." It's a common refrain seen on bumper stickers and road signs across the country. As biking continues to rise in popularity as a low-cost, environmentally friendly way to exercise and commute, the need for drivers and cyclists to share the road responsibly will only become more and more pressing in Riverside.
Riverside is no exception. Although the city is cycling-friendly, it also faces a rising risk of accidents that leave cyclists badly, even fatally, injured.
If you have suffered injuries in a Riverside bicycle accident, then you may have the right to receive substantial financial compensation from the driver of the car that struck you or from others whose careless decisions or actions put you in harm's way. Contact Gomez Trial Attorneys today to learn about our legal practice representing Riverside bicycle accident victims in legal actions seeking that compensation.
ABOUT GOMEZ TRIAL ATTORNEYS' RIVERSIDE BIKE ACCIDENT LAW PRACTICE
John Gomez and his colleagues serve victims of bicycle accidents throughout Southern California, including in Riverside. By leveraging their experience, skills, and resources, they have recovered hundreds of millions of dollars in settlements and jury awards for their injured clients. Although they cannot guarantee that any particular client will recover compensation for bicycle accident injuries, they can promise that clients will receive the personalized attention of a Riverside personal injury lawyer who knows how to get results in and out of the courtroom.
RIVERSIDE BICYCLE ACCIDENT STATISTICS
Bicycle crashes in Riverside are not new. In fact, statistics show that cyclist fatalities are on the rise in California, where 455 bicycle-accident-related deaths occurred in a recent two year period (including 25 fatalities right here in Riverside). A large percentage of those tragic deaths (and the thousands of injuries that did not result in a fatality) could have been avoided if motorists, in particular, exercised caution when sharing the road.
RIVERSIDE CYCLISTS' RESPONSIBILITIES
Riverside cyclists have the same right to use Riverside roads as any car or truck driver. They also have similar responsibilities for protecting their own safety.
That includes obeying rules of the road, such as:
They must yield to pedestrians.
They must drive in the same direction as traffic.
They must obey traffic signals, road markings, and street signs.
They must keep their eyes on the road and the surrounding traffic, avoiding distracted driving.
Riverside cyclists who fail to follow these rules put themselves at risk for a serious, potentially-fatal collision with a motor vehicle. Unfortunately, even when cyclists do follow the rules of the road, accidents happen because of the careless or reckless conduct of motorists.
COMMON BICYCLE ACCIDENT INJURIES
Cyclists risk potentially deadly injuries in a traffic collision. Whereas motor vehicle drivers and passengers have the protection of a car frame, seat belts, and airbags, cyclists are particularly vulnerable to injury in an accident. The only safety equipment protecting them from a crushing blow is usually nothing more than a helmet, and even that cannot prevent head injuries entirely.
Common injuries cyclists suffer in Riverside bicycle crashes can include:
Traumatic brain injuries (TBI) resulting in severe motor, cognitive, and emotional impairment;
Spinal cord injuries resulting in paralysis;
Complex bone fractures and limbs crushed under vehicles;
Severe road rash; and
Injuries to muscles, ligaments, and tendons.
No matter the type of injury a cyclist suffers in Riverside, the team at Gomez Trial Attorneys has the know-how and resources to evaluate their injuries and to determine the amount of compensation they deserve under California law.
COMMON CAUSES OF CYCLING ACCIDENTS
Bicycle accidents occur under a variety of circumstances.
Some common scenarios leading to Riverside cycling accident injuries include:
Poor road conditions: Road conditions such as potholes, crumbling road shoulders, and debris in bike lanes can lead to a bicycle crash. City road departments have a responsibility to fix these conditions.
Motorist error: Mistakes behind the wheel of a car or truck can have deadly consequences for cyclists in Riverside. Speeding, dangerous passing, and failure to yield the right of way to a cyclist can all lead to a dangerous collision.
Defective automotive or cycling equipment: Cyclists can also suffer injuries because of mechanical failure in a car or truck sharing the road with them, or failure of their cycling equipment.
No matter the cause of a Riverside cycling crash, the lawyers at Gomez Trial Attorneys know how to evaluate the circumstances to identify all parties who have legal liability for a cyclist's injuries.
COMPENSATION FOR RIVERSIDE BICYCLE ACCIDENT INJURIES
Riverside bicycle accident victims often have the legal right to seek compensation from the parties at fault for their injuries. The specific circumstances of a cycling crash determine the type and amount of compensation an accident victim might recover.
However, in general, clients of Gomez Trial Attorneys can usually seek to recover economic and non-economic damages for their Riverside cycling accident injuries, and in some cases may also include punitive damages:
Economic damages consist of a victim's out-of-pocket expenses relating to Riverside bicycle accident injuries, including:
Medical Costs (past and future)
Lost Wages (past and future)
Household Services
Lost Earning Capacity
Rehabilitative Services
Property Damages
Other Out-of-Pocket Expenses
Non-Economic damages represent the harm suffered in a Riverside bicycle crash that does not result in direct out-of-pocket expenses, but instead consists of life difficulties such as:
Pain and Suffering
Emotional Distress
Mental Anguish
Loss of Consortium
Loss of Enjoyment of Life
Physical Impairment or Disfigurement
Punitive Damages: In California, punitive damages are sometimes available when the conduct leading to a cyclist's injuries is particularly outrageous or reckless. These damages aim to punish the person at fault and to deter future misconduct.
The most reliable way to determine the amount of money you may have the right to receive for your Riverside bicycle crash injuries is to consult with an experienced Riverside bicycle accident attorney as soon as possible after your injury. The lawyers at Gomez Trial Attorneys have the experience and resources cycling accident victims need to give themselves the best possible shot at recovering maximum compensation for their injuries and losses.
TIME LIMITS FOR SEEKING COMPENSATION
Generally, in California, if you are injured in a Riverside bicycle accident, you have two years from the date of your injury to take legal action seeking compensation from the parties who have a legal liability to you. However, that time limit can shrink to as little as six months in some cases. Missing that deadline can result in you losing your legal rights altogether.
Protect your legal rights after getting hurt in a Riverside bicycle accident by contacting the experienced bicycle accident injury lawyers at Gomez Trial Attorneys right away. The sooner you speak with an attorney about your injury, the greater your chances of recovering the compensation you deserve.
TIMELINE FOR A RIVERSIDE BICYCLE CRASH INJURY CLAIM
Many factors can determine how long it takes for you to receive compensation for your Riverside bicycle crash injuries.
To begin, remember there is no guarantee you will recover money at all. In claims that reach a successful outcome for the cyclist, the timeline varies considerably. We have represented clients in claims that ended in just a few months. We have had other cases that took a year or more to get to trial. Many of the factors affecting the timeline for a bicycle accident injury claim are out of your and your lawyer's control, including the amount of money in dispute, the number of parties involved in the case, any disputes over facts or legal issues, and even the personalities of the lawyers, insurance representatives, parties, and judge.
One factor that is in your control, however, is the decision to speak with an experienced bicycle accident injury attorney about your claim. As we said above, the sooner you contact a lawyer, the better your chances of achieving a favorable outcome as efficiently as possible.
SETTLEMENT OFFERS IN RIVERSIDE BICYCLE ACCIDENT CASES
Riverside bicycle accident victims sometimes hear directly from the insurance company or defense lawyer representing the fault for their injuries. These representatives may even offer to pay the accident victim a settlement before the victim has hired a lawyer.
Tempting as it may seem to take the money, Riverside bicycle crash victims should exercise extreme caution when it comes to these unsolicited offers of seemingly free money. A settlement comes with strings attached: namely, that in accepting payment the victim gives up legal rights to sue. The settlement, in other words, is a one-shot-deal. Get it wrong, and you may end up realizing you agreed to a payment that was too small, without the ability to ask for more.
At Gomez Trial Attorneys, we negotiate settlements on our clients' behalf, so that they never fall prey to these sorts of tactics.
STEPS TO TAKE AFTER A RIVERSIDE BICYCLE ACCIDENT
The actions riverside cycling accident victims take after a crash can affect their legal rights to compensation. Here are some tips that can protect your safety and your rights.
CALL 911 AND GET MEDICAL HELP
Even if you do not think you have suffered a severe injury, seek medical attention as soon as possible after a Riverside bicycle accident. A doctor can examine you for hidden injuries and get started on treating you right away. Also, the records of your doctor visit may prove valuable in a legal action seeking compensation for your injuries.
TAKE PICTURES OR VIDEO
A lot of the time, Riverside cycling accident victims are too badly hurt to do anything at the accident scene other than receive treatment from an EMT. However, if you are lucky enough to survive the accident without serious impairment, take the opportunity to snap some quick pictures or videos with your cell phone of the accident scene, your bike, the vehicle that struck you, and your injuries. These may prove very useful to your lawyer.
CONTACT INFORMATION
In the same vein, if you can do so safely, get the names and contact information of anyone at the scene who was involved in, responded to, or saw the accident. Your lawyer can follow up with these witnesses later to obtain their account of what happened.
AVOID MAKING DEFINITIVE STATEMENTS ABOUT FAULT TO AN INSURANCE COMPANY
After any accident involving the person or company to whom they issued insurance, insurance companies want to know what happened and, more importantly, how they can avoid paying a penny more than they need to as compensation to anyone. Be mindful that in any conversation with an insurance company, even your own carrier, not to say anything that could suggest you were to blame for your own injuries. Stick to the facts only, and let the lawyers deal with questions of fault.
RIVERSIDE BICYCLE ACCIDENT FAQ
While Southern California's weather allows for bike riding year-round, Riverside has many hazards for bicyclists, mostly related to the interaction between different groups of travelers on single roadways. Dozens of bicyclists are killed or injured in Riverside each year.
If you were injured or have lost a loved one due to this type of accident, you undoubtedly have a lot of questions as to how to pay for the expenses you have incurred due to medical treatment and other services. Here are the answers to some of the questions our Riverside bicycle accident clients most frequently ask.
HOW DO I RECOVER DAMAGES RELATED TO INJURIES I SUFFERED IN A RIVERSIDE BICYCLE ACCIDENT?
If the accident was the result of someone else's carelessness or recklessness, you can seek recovery of damages through a Riverside bicycle accident lawsuit. This is a legal claim filed in civil court within two years of the date of the accident. The lawsuit seeks to prove that another person or entity was responsible for the accident and demonstrate the expenses and impacts that the injury has had on the claimant's life.
HOW DO I PROVE THAT SOMEONE ELSE WAS LIABLE FOR MY RIVERSIDE BICYCLE ACCIDENT?
To show that someone was liable for the accident that caused your injuries, you need to prove:
The defendant owed you a duty of care. The duty of care is the behavior that a reasonably prudent person would exercise in similar circumstances. For example, if your accident was caused by a motorist, the duty of care that the motorist owed to you would be to operate his or her motor vehicle safely and legally.
There was a breach in the duty of care that was owed. The breach refers to the behavior that the at-fault party took that was contrary to his or her duty of care. Using the at-fault motorist as an example, if the accident was caused by distracted driving, the breach in the duty of care would be driving while distracted, as that behavior is contrary to operating a motor vehicle safely and legally.
This breach resulted in the accident, which caused your injuries and resulting expenses and impacts.
WHAT DAMAGES CAN I RECOVER IN A RIVERSIDE BICYCLE ACCIDENT LAWSUIT?
California allows accident victims to recover both economic and non-economic damages. Economic damages refer to the actual out-of-pocket expenses that were incurred as a result of injuries suffered in the accident.
Economic damages commonly claimed in bicycle accident cases include:
The costs associated with medical treatment, including emergency treatment at the scene or in the emergency department; transport to the hospital by ambulance or air; diagnostic testing; hospitalization; physician and surgical services; prescription medication; and physical therapy or rehabilitation.
Lost wages resulting from you being too injured to work or having to miss work to attend an injury-related appointment.
Loss of future earning capacity arising from injuries that result in a permanent disability that prevents you from earning the same income as you did before the accident.
Property damages, such as the cost of replacing or repairing your bicycle or helmet.
Non-economic damages refer to the impacts that your injury has had on your life.
Some examples of non-economic damages in Riverside bicycle accident cases include:
Physical pain and suffering as a result of your injuries or that resulted from the treatment of those injuries.
Emotional distress.
Loss of the enjoyment of life.
Loss of consortium, which is damage recovered on behalf of the injured person's spouse for the loss of physical companionship or intimacy that is often experienced after severe injuries.
I WASN'T WEARING A HELMET AT THE TIME OF MY RIVERSIDE BIKE CRASH. CAN I STILL RECOVER DAMAGES?
Yes, provided someone else was responsible for the accident that resulted in your injury. According to California law, only those under 18 are required to wear a safety helmet when riding a bicycle. Not wearing a helmet, however, doesn't excuse a negligent driver from hitting you on your bike.
MY LOVED ONE DIED AS THE RESULT OF A RIVERSIDE BICYCLE ACCIDENT. CAN I RECOVER DAMAGES?
Yes, but you would use a slightly different process. In California, the family members of bicycle accident victims who die as a result of an accident that was caused by someone else's negligence can recover compensation through a wrongful death lawsuit. Like a Riverside bicycle accident lawsuit, a wrongful death claim is filed in civil court.
A wrongful death lawsuit must be filed within two years of the date of the decedent's death. The family members eligible to benefit from a wrongful death lawsuit include decedent's spouse, domestic partner, surviving children, parents, or others who were wholly or partially dependent on the deceased for services or support.
The damages that can be recovered in a wrongful death case include:
Expenses related to the medical treatment of the deceased's final injuries.
Expenses related to the funeral services and burial or cremation.
The amount of money the deceased could have reasonably been expected to earn through the course of his or her career if he or she had survived the accident.
Loss of financial support.
Loss of companionship and affection provided to surviving family members.
WHAT IS THE AVERAGE SETTLEMENT IN A RIVERSIDE BICYCLE ACCIDENT CASE?
Because accident settlements are based on the unique facts of each case, there is no "average" settlement for a Riverside bicycle accident case.
There are, however, several factors that can change the value of the case, including:
The amount of insurance the at-fault party has. Insurance policies pay most Riverside bicycle accident settlements or awards. While you may sue an uninsured person and even obtain a judgment on your behalf, collecting your award would be next to impossible, because most uninsured people do not have the income to pay for someone else's injury expenses out-of-pocket.
Whether liability is disputed. If you were partially responsible for your accident, you can still file a Riverside bicycle accident lawsuit against other at-fault parties.
The severity of your injuries. More severe injuries result in a higher multiplier being used when calculating non-economic damages. This generally results in a higher value to the case, as it is likely to produce both higher medical expenses as well as more profound non-economic impacts.
Your age at the time of the accident. Someone who is in the middle of their career would likely have a higher-valued case than someone just starting in a career or not yet of working age, as well as someone who has reached the retirement age for damage categories such as lost wages or loss of future earning capacity.
Your level of patience. Negotiating a fair settlement takes time. Often, the at-fault party's insurance provider will wait until the trial is about to begin or has already begun before offering a fair settlement. While it is possible to get a lower settlement offer earlier on in the case, if you are looking for the highest amount of compensation available for your injuries, you will likely be waiting a while.
HOW LIKELY IS IT THAT MY RIVERSIDE BICYCLE ACCIDENT CASE WILL GO TO COURT?
The vast majority of Riverside bicycle accident cases resolve before they ever see the inside of a courtroom. Because of this fact, chances are far more likely that your case will settle than be resolved through litigation. That said, some of these cases most certainly will go to court, and you must find an attorney to represent your case who is equally skilled at negotiating during the settlement process and litigating in court.
WILL I HAVE TO PAY TAXES ON MY BICYCLE ACCIDENT SETTLEMENT?
The Internal Revenue Service does not consider compensation received through a settlement or award as income and, therefore, does not tax it. The exception to this involves punitive damages, which punish a defendant for particularly reckless behavior, but are not related to the expenses and impacts of the plaintiff's injuries. Because this money does not reimburse someone for what the defendant took from them through the accident, punitive damages are taxable.
Additionally, if you claimed your medical expenses as a tax deduction before you received your award and then later received an award that included payment for those expenses, you may need to pay back the amount of the deduction you took.
An accountant can file your return for you and make sure you comply with all state and federal tax laws.
WOULDN'T IT BE EASIER TO JUST PURSUE DAMAGES ON MY OWN? WHY DO I NEED A RIVERSIDE BICYCLE ACCIDENT ATTORNEY?
Pursuing the recovery of damages through a Riverside bicycle accident case is a complex process filled with court requirements and formalities that someone who is not trained in the legal arena would have a difficult time accomplishing.
Your attorney can provide you with services aimed at increasing your likelihood of having a successful outcome in your case, including:
Guidance as to the legal options that are available for you based on the facts of your case.
Determination of all sources of liability and all insurance resources that can be used to compensate you.
Establishment of a value to your case that is based on the expenses and impacts your injury has placed in your life.
Timely filing all court-required paperwork and attending all pre-conference trials and hearings on your behalf.
Skilled negotiation in an attempt to obtain a fair settlement offer.
Collection and organization of evidence and witness testimony that will help prove your claims.
Knowledgeable discussions with you on the pros and cons of accepting an offered settlement.
Litigation, including the delivery of opening and closing statements, the examination of witnesses, and the presentation of evidence.
Assistance collecting your settlement or award.
The award-winning lawyers at Gomez Trial Attorneys have experience in bicycle accident cases, including those where the victim suffered severe, life-altering injuries as well as those in which the victim died as a result of his or her injuries. For a free case evaluation, contact us online or call us now. We're always available to provide a free case evaluation.
Injured in an accident? Get a real trial lawyer. Get Gomez.
HOW OUR EXPERIENCED RIVERSIDE BICYCLE ACCIDENT ATTORNEYS CAN HELP
Bicycle accident victims in Riverside suddenly confront a life temporarily, even permanently, transformed by a severe injury. Medical bills pile up. They miss work. Their world has turned upside down.
In those stressful circumstances, the last thing victims may think to do is call a lawyer. However, hiring an attorney as soon as possible can make a significant difference in the victim's long-term wellbeing.
Though the specific services an attorney provides will vary based on the circumstances, some of the services our team at Gomez Trial Attorneys routinely provides include:
Investigation of Riverside bicycle accidents to determine what happened and who has a legal liability to our client;
Negotiation with defense lawyers and insurance companies in pursuit of a fair and reasonable settlement or our clients' claims; and
Litigation in California courts, including going to trial when necessary, if negotiation alone does not produce an acceptable result for our client.
EXPERIENCED RIVERSIDE BICYCLE ACCIDENT INJURY LAWYERS
If you or a family member suffered harm in a Riverside bicycle accident, then you may have the right to recover substantial financial compensation from the parties at fault. Do not wait to seek experienced, skilled legal advice. You may have a very limited opportunity to take legal action for monetary damages, so please reach out to us now. Contact Gomez Trial Attorneys today or call us at (619) 237-3490 for a free, confidential, no-obligation case consultation.
---
Gomez Trial Attorneys
11840 Pierce Street STE 200
Riverside, CA 92505
(619) 237.3490

Our Process...
Easy as 1. 2. 3!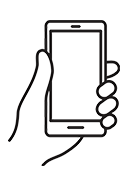 We will determine your case and submit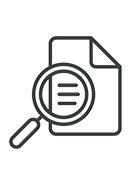 You will get regular update from us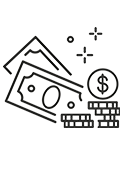 Collect your compensation

"John helped me find doctors, he referred me to his neurologist, his physical therapist, I mean, anything I needed he was right there, every step of the way. I couldn't have asked for a better result from all of this, I would absolutely recommend Gomez Trial Attorneys."

"During the time I was working with Gomez Trial Attorneys, they treated me very, very well. 100% of the time, they believed me, and they were very compassionate. They felt sorry for what happened and they understood the therapy process."

"They held my hand the whole time and kept me in the loop every aspect of my case which was very refreshing to me. They helped me get my settlement offer as fast as possible and I was able to keep my farm"

"The Gomez experience was the best experience it could be for me really, only positive things to say. They really were there every step if the way. Thanks to Gomez Trial Attorneys my dad is able to support my family as a single father"

"He opened the door for me to join his firm to help other brain Injury survivors and I never met another firm who is like this who was so understanding and caring who took the extra step and walked the extra mile with their clients and this is the best"

"I am very satisfied with the outcome with Gomez and I would definitely recommend Gomez to anybody, we tell people all the time, Get Gomez! They are really thorough with everything and they make you feel real comfortable."

"Just helped us through, guided us through, I kept notes all those years, we had questions all the time and they would always keep us informed of what was going on. They just unlayered it, layer by layer, I've never seen anything like them. Thank God for them."
Get your
free consultation
24/7 Support & Free Consultation