Riverside Child Injury Lawyers
Riverside Child Injury Lawyers
Over 25 percent of Riverside's population is  under the age of 18. With its substantial child population, it's not surprising that Riverside families' top concern is likely the well-being of their children. Watching the children we love suffer injuries and pain is a heart-wrenching experience.
Children are prone to accidents—a fact that parents and guardians throughout Riverside must accept. However, when our children sustain injuries and endure pain because of another person's carelessness, it may prove especially challenging to accept knowing that such injuries were preventable. Accidental or intentional harm to children has a similarly painful impact on child injury victims and their families.
Severe child injuries come with costly medical treatment and lost wages for you and/or your partner when missing work to stay with your child in the hospital, or to care for your child at home. Even children who have positive long-term prognoses sometimes still need weeks or months to recover from serious injuries. Fortunately, California law provides an avenue for families to seek compensation for damages when children suffer injuries. A child injury lawsuit will not take away the pain or undo any of the damage. Financial compensation can, however, help ensure that you have the funding you need to provide the best care and treatment for your child, and help partially or fully eliminate the economic burden that your family might be experiencing as a result of your child's injury. If you live in Riverside or the surrounding area, contact the compassionate 
Riverside child injury lawyers
 at Gomez Trial Attorneys for a free case evaluation to discuss your child's injury, and the way it has affected your family's life.
GOMEZ TRIAL ATTORNEYS ADVOCATES FOR THE FAMILIES OF INJURED CHILDREN
Our award-winning team of child injury lawyers at Gomez Trial Attorneys understands the tragedy, pain, and anguish related to child injuries. We have over two decades of experience helping Riverside parents and guardians seek justice after their children have suffered serious injuries from accidents, events, and intentional harm. Our firm's resounding commitment to advocating for families of injured children has led to tens of millions of dollars in compensation for clients from settlements and jury awards.
Recent case results
 involving child injuries include a $5 million settlement after a child suffered injuries in a bicycle accident, a $1.25 million jury verdict after a child fell victim to 
sexual abuse
 in school, and a $1 million settlement for child injuries as a result of 
daycare negligence
. These past examples cannot guarantee a specific financial outcome for your child injury claim. Gomez Trial Attorneys, however, can aggressively pursue justice by building the best case possible against the defense, giving you the highest likelihood of recovering the maximum amount of compensation for your child's injury.
GOMEZ TRIAL ATTORNEYS HANDLES MULTIPLE TYPES OF CHILD INJURY CLAIMS
Children are more vulnerable than adults because of their small frames. Additionally, some children fall victim to intentional harm from others. We can help you and your child with any type of child injury caused by another party, but most child injuries typically fall under one of the following categories:
TRAFFIC ACCIDENTS
Adults who ride in motor vehicles rely on safety features, such as seatbelts and airbags, for protection when a crash occurs. Children, however, do not have the same luxury. These features often
 lead to injuries
, and even young children who ride in booster seats or car seats still face the risk of injury during a severe accident. Children's small frames and low weights make them especially vulnerable to common auto accident injuries, such as concussions and whiplash. The human brain does not completely develop until early adulthood, so even a seemingly mild concussion can cause lifelong struggles for a child. This is especially true of toddlers and babies who cannot yet speak. It can take parents months to notice an injury, because the only symptoms of a brain injury might be missing one or more developmental milestones. A 
California court
 might find another driver financially liable for your child's injuries if that party caused the traffic accident that led to the injuries.
BICYCLE ACCIDENTS
Riverside County has one of the worst rates for child bicyclists suffering injury and fatality. Over
 50 children under the age of 15
 sustain injuries or die each year, according to California's Office of Traffic Safety (OTS). Southern California's sunny and warm climate makes cycling a fun activity for kids of all ages, who also reap the health benefits of remaining active, but even with all of the positives of riding a bicycle, it does carry risk, especially for young children. Motorists have an elevated duty to drive with caution when children are riding bikes on the road. However, negligent and distracted drivers may not notice children bicycling and accidentally collide with them, forcing the bicycle accident victim to face severe injuries and complications for life (if fortunate enough to survive the accident).
BIRTH INJURIES
Childbirth is an exciting time for new parents who cannot wait to take their newborns home from the hospital to care for them and start making unforgettable memories. Birth injuries can rapidly disintegrate the joy of childbirth. Birth injuries can occur naturally without cause, but many happen because of medical negligence or malpractice. Doctors and other medical professionals have a responsibility to evaluate and diagnose any complications with a pregnancy. If these professionals fail to recognize a problem or misdiagnose a condition, newborns risk a birth injury that can lead to health struggles for life. Labor and delivery may also prove a dangerous time for a fetus if doctors improperly use birthing tools or do not adequately monitor it during delivery.
SWIMMING POOL ACCIDENTS
There is no shortage of public and private swimming pools in Riverside and throughout Southern California. According to the Consumer Products Safety Commission (CPSC), more than
 140 children age 14 and under drown
 in swimming pools between Memorial Day and Labor Day each year. This tragic statistic does not include children who almost drowned or drowning accidents that occurred during the rest of the year. Swimming is another activity that provides children with opportunities for exercise, outdoor time, and simply having fun in the water. However, swimming pools can be death traps for young children. In fact, more than 60 percent of children under age four who have a drowning incident do not survive. Private and public pool owners have a legal duty to maintain a safe pool area. Negligent owners who do not properly maintain their pools, such as failing to erect proper barriers, put children at risk for accidents and injuries.
PLAYGROUND ACCIDENTS
Toddlers and young children love to play at the park, especially in Riverside's pleasant climate. Public and private parks at schools and throughout Riverside provide these opportunities, but owners have a legal obligation to keep parks safe for children. This also includes the proper maintenance of swings, slides, jungle gyms, and other playground equipment. Failure to fix or replace old equipment can lead to severe, sometimes deadly injuries for children. According to the Centers for Disease Control and Prevention (CDC),
 more than 200,000 children
 age 13 and under receive medical treatment for injuries from playground accidents each year. Among those who receive treatment, about 10 percent sustain dangerous traumatic brain injuries (TBI).
TOY INJURIES
The CPSC estimates that children across the nation
 sustain over 200,000 injuries
 each year because of defective or dangerous toys. About 75 percent of those injuries happen to children age 14 and under. According to the CPSC, non-motorized scooters cause the most toy-related injuries. Kids play hard and often hurt themselves with toys, so not all toy injuries warrant legal action. However, if your child suffered toy-related injuries from a defective toy, or the manufacturer didn't warn of the dangers of a particular product, you need to consult with a child injury lawyer immediately. The toy company might be held strictly liable for damages related to your child's injury if its product was defective, or if the company did not warn the public about related hazards.
DOG BITE INJURIES
Poorly trained or aggressive dogs can attack innocent passersby, but young children are especially vulnerable to dog bites. Kids do not always realize the risk of approaching a strange dog, and their shorter frames put them at increased risk of dog bites. Dog bite injuries are not only sometimes fatal, but when a dog bites a child's face or arm, it can leave permanent scars. A
 national study of fatal dog bite injuries
 found that California consistently ranked second in the number of dog bite attacks over a 13-year time frame. Children under age nine suffered approximately 50 percent of dog bite attacks, and babies under age two suffered approximately 25 percent of dog attacks. Negligent pet owners who keep dangerous animals and do not properly restrain their dogs while walking put children at risk for painful and emotionally traumatic dog bite injuries.
SPORTS INJURIES
Middle school and high school kids who play school-sponsored or extracurricular sports during or after school are at risk for a sports injury. The CDC reports
 more than 2.5 million children
 visit emergency departments across the nation each year from sports-related injuries. Full-contact sports, such as football, hockey, martial arts, and boxing, are the largest culprits. Repeated contact often leads to concussions. The long-term impacts of concussions can devastate child victims. Once a child suffers one concussion, he or she is prone to suffering repeated concussions. Many schools require parents to assume the risk if they allow their children to play sports. You may think you have no recourse for your child's sports injury if you've signed a waiver, but that is not always the case. Consult a child injury attorney who can evaluate your claim and advise you on the best course of action.
DAYCARE ABUSE, NEGLECT, AND NEGLIGENCE
Even in two-parent households, one parent staying home to care for young children is often a luxury. Today's economic reality is that most households rely on income from both parents working, which means that families need to rely on daycare facilities to care for their children while working. Most daycare providers, whether at home or in a facility, are exceptional people who love kids and provide the best care possible for little ones. However, children suffer accidents, and some daycare providers abuse and neglect children. Finding out your daycare provider has harmed your child will certainly anger you and inspire you to take legal action. If your child suffers injuries from abuse or neglect at a daycare facility, you can 
report the facility
 to the police for criminal charges, and you can also bring a lawsuit against the individual or facility. Many situations fall under the umbrella of daycare neglect and abuse, including physical abuse, dehydration, malnutrition, 
sexual abuse
, confinement, and lack of supervision.
RIVERSIDE CHILD TRAFFIC ACCIDENT INJURY FAQ
Children walking, riding their bikes, or riding in a vehicle face risks from careless and reckless drivers. The impact of a car accident, pedestrian accident, or bicycle accident can cause severe physical injuries, emotional trauma, and life-long disabilities. Parents of Riverside children injured in 
traffic accident
s often struggle to manage the combination of anger, fear, and devastation they feel. They also frequently have a wide range of questions about their child's and their own legal rights. Below we answer some common questions our firm gets from parents of children injured in traffic accidents. For answers to your specific questions about your legal and financial rights after a negligent or reckless driver injures your child, contact a skilled Riverside child injury lawyer at Gomez Trial Attorneys today.
CAN I BRING A LAWSUIT AGAINST THE RIVERSIDE DRIVER WHO HARMED MY CHILD?
Chances are good that you can. Speak with an experienced 
Riverside personal injury attorney
 today to learn more. First, parents of Riverside minors who suffer injuries in traffic accidents generally have the right under California law to take legal action on their children's behalf. The law does not require them to do so, but oftentimes it serves the child's best interests to take legal action soon after the injury, instead of waiting until the child turns 18 (when the law permits the child to take legal action independently). As for the lawsuit itself, the general rule in California is that a child (or, in your case, a minor victim's parent) has a right to take legal action for damages against any party whose unreasonably dangerous decisions or actions caused harm to the victim. So, assuming the driver caused the accident that harmed your child, then chances are good that you have a legal claim to make on your child's behalf. Keep in mind, too, that the driver in the accident may not be the only party who has potential legal liability for your child's injuries and losses. The decisions or actions of multiple parties may have contributed to the accident, or may have a legal obligation to answer for the driver's actions. For example:
The driver's employer may have liability if the driver injured your child while driving a work vehicle;
The manufacturer of the driver's car may have liability if a mechanical defect in the car caused the accident;
A local government agency or contractor may have liability if the accident stemmed from an unreasonably dangerous road condition that the agency or its contractor should have fixed, prevented, or warned the public about.
These are just a few examples. The point is, your rights to take legal action may extend beyond suing the driver in the accident that injured your child. An experienced Riverside child injury lawyer can identify all parties who may owe you damages.
WHAT IS THE STATUTE OF LIMITATIONS FOR RIVERSIDE CHILD INJURIES?
The exact statute of limitations for your child's injury depends on the situation which led to the injury. Under California law,
 most accident cases have a two-year statute of limitations
 with the biggest exception being medical malpractice cases, which have a one-year statute of limitations to bring a lawsuit. In the vast majority of child injury cases, the law tolls, or pauses, the statute of limitations clock until a child turns 18. This is typically the case with car accident injuries, but other tolling rules apply for medical malpractice and some unique claims. The tolling of the statute of limitations provides young adults the opportunity to take legal action on their own if their parents did not file a lawsuit on their behalf while they were underage. However, as we mentioned above, it is often in the child's best interests for a parent to take legal action on the child's behalf as soon as possible after an injury. As time passes, evidence can go missing and memories can fade, making it difficult to pursue a successful claim for damages. Additionally, the child and parents may need financial support immediately to help pay for medical care and other expenses related to the child's injury.
WHAT COMPENSATION CAN I RECOVER FOR MY CHILD?
If you choose to bring a lawsuit on your child's behalf in connection with injuries your child suffered in a traffic accident, then your child could receive compensation for a wide range of damages. The types and amounts of compensation a Riverside child injury victim might recover through legal action vary depending upon the individual circumstances of each case. However, in general, you may have the right to seek payment for:
Medical expenses related to treating your child's injury now and in the future, such as the cost of an ambulance ride, emergency room visit, hospitalization, doctor visits, mental health care, surgery, physical therapy, diagnostic testing, and medication.
Other expenses your family incurs as a result of your child getting hurt, such as income you lose by missing work while you take care of your child, or the cost of hiring childcare help or other in-home support.
Your child's lost earning capacity, in the event your child's injuries cause disabilities that affect your child's future employment prospects.
Your child's physical pain, emotional suffering, and diminished quality of life resulting from the injuries, which may include (for example) emotional struggles your child faces because of a disabling or disfiguring injury.
Exemplary damages (also known as punitive damages) if your child's injury occurred out of malice or gross negligence.
No reputable lawyer can guarantee that you and your child will obtain compensation for all, or even any, of these categories of damages, nor the amount you might receive. However, you can give yourself the best chance of recovering maximum payment by selecting an attorney who has years of experience and a track record of success in representing victims of child injuries.
WILL MY CHILD HAVE TO GO TO COURT?
Probably not, but there are no guarantees. The overwhelming majority of child injury lawsuits settle out of court before trial or any other courtroom proceedings where a child victim might need to play a role. However, some do not, and so there is always a chance a child might need to participate in a court hearing. Rest assured, however, that California courts and lawyers make every effort to minimize the stress and trauma for a child participating in a court proceeding. No one wants a child to suffer additional emotional harm. Courts often allow children injured in accidents, for example, to testify via video or in another setting that feels safe and secure for the child. An experienced Riverside child injury lawyer fights to make sure that a child victim stays protected and safe in the course of any legal action.
CAN I TAKE LEGAL ACTION IF MY CHILD DIED FROM FATAL INJURIES IN RIVERSIDE?
In California, parents can file a 
wrongful death claim
 for damages after the loss of a child. California
 courts generally award economic and non-economic damages
 to parents for the wrongful death of a minor child. Economic damages may include:
Any value of financial support the minor would have contributed to the family during his or her life;
Loss of gifts or benefits parents could have expected from their child;
Funeral and burial expenses; and
The value of household services that your child would have provided.
Non-economic damages may include the loss of:
Love
Companionship
Comfort
Care
Assistance
Protection
Affection
Society
Moral Support
An experienced Riverside child injury attorney can advise parents who have lost a child in a tragic accident about their rights.
ASIDE FROM TRAFFIC ACCIDENTS, WHAT OTHER TYPES OF CASES DO YOUR RIVERSIDE CHILD INJURY LAWYERS HANDLE?
This FAQ focuses on child injuries in traffic accidents, but of course, children can sustain preventable injuries in a wide variety of scenarios. A skilled Riverside child injury lawyer can represent the injured child, and parents acting on the child's behalf, in virtually any case in which a child suffers harm because of someone else's wrongful decisions or actions, including:
Swimming pool accidents, which are especially common in Southern California, and may involve drownings, injuries from falls on hard pool decks, and illnesses contracted from unsanitary pool water.
Playground injuries, which occur at public and private parks throughout Riverside and nearby cities when private owners or the city do not properly maintain swings, slides, and other equipment, or when adults do not provide adequate supervision to children in their care.
Defective children's products and toys, which cause over 165,000 injuries each year across the United States to children under age 15, according to the Consumer Products Safety Commission (CPSC).
Dog bite injuries, which are common in young children especially, because they cannot recognize the warning signs of an agitated dog, and because their small size puts them at eye level with dogs, potentially increasing the risk of the dog getting spooked.
Sports injuries, which occur most often in older children and teens, especially those who participate in contact sports such as hockey, football, lacrosse, basketball, soccer, and martial arts.
SHOULD I ACCEPT A SETTLEMENT OFFER ON BEHALF OF MY CHILD FROM AN AT-FAULT PARTY'S INSURANCE COMPANY?
No, at least not without consulting with our child injury attorneys. We can advise you about your and your child's rights. Insurance companies stay in business by protecting their bottom line, which often means making quick, lowball cash settlement offers to child injury victims. These offers fall far short of the amount of money the victims deserve—and need to pay their bills. Insurance companies make them in hopes the prospect of fast, no-hassle money will prove too tempting to pass up. However, settlement money comes with strings attached. In exchange for payment, the victim must give up legal rights to sue the at-fault party. That means no do-overs, even if you later discover that you had a right to receive far more money than you agreed to take. Instead of taking the offer, leave negotiations with insurance companies to an experienced Riverside child injury attorney whose sole mission is to protect your and your child's interests and to get you the maximum amount of money possible.
HOW LONG WILL IT TAKE TO RESOLVE MY RIVERSIDE CHILD INJURY CLAIM?
It depends on the specifics of the case. Child injury claims can take anywhere from weeks, to months, to years to resolve. Experienced lawyers can sometimes give a rough estimate of how long a case will take after they hear the facts, but even they get surprised from time-to-time by the timeline a case takes. The factors that contribute to how long it takes to resolve a Riverside child injury claim can include:
The number of parties involved;
The doctor's certainty about your child's prognosis;
The availability of evidence;
The degree of dispute over who owes money and how much they owe; and
The personalities, schedules, and working styles of the parties and their representatives.
Most of these factors lie beyond any one person's ability to control. However, you do control one critical aspect of the timeline of your child's case, and that is: when you speak with an experienced Riverside child injury lawyer for the first time. The sooner you take that important step, the sooner the rest of the process can start.
CAN I AFFORD YOUR RIVERSIDE CHILD INJURY LAWYERS?
Yes, you can. Our Riverside child injury lawyers offer free consultations with parents of child victims, and will make the time to meet wherever and whenever is most convenient for the parents. Our child injury lawyers in Riverside will also represent injured children on a contingency fee basis in which we do legal work in exchange for a percentage of the money we succeed in recovering. We do not charge money upfront or as we go. Instead, we only get paid if our clients get paid. If your child suffered injuries in a Riverside traffic accident, or any other incident caused by someone else's dangerous decisions or actions, then you and your child may recover significant financial compensation. Contact an experienced Riverside child injury attorney today for a free consultation to learn more.
CONSULT GOMEZ TRIAL ATTORNEYS AFTER YOUR CHILD SUFFERS AN INJURY
Watching your child suffer after a preventable injury is an emotionally draining and painful experience for parents. 
Child injury cases
 are emotionally charged situations because of the anger, rage, and despair that often accompanies child injuries. At Gomez Trial Attorneys, we understand your feelings and are here to help you seek justice against those who harmed your child. Our experienced legal team can investigate the circumstances of your child's injury, gather relevant evidence for your claim, and build a strong case against the defense, while you focus on helping your child through this difficult time. If you reach a settlement agreement or the court rules in your favor, you can receive compensation for damages, such as medical treatment costs, lost wages, and the pain and suffering your child has experienced. Don't delay; reach out to an 
experienced attorney
 as soon as possible to discuss your child's injuries and opportunities for compensation. Contact
 Gomez Trial Attorneys online
 today or at 
(619) 237-3490
 for a free case review to discuss your child's injury and the best way to move forward for you and your family. We are ready to help your family seek justice.
---
Gomez Trial Attorneys
11840 Pierce Street Ste 200 Riverside, CA 92505
(951) 355-7770
Our Process...
Easy as 1. 2. 3!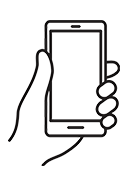 We will determine your case and submit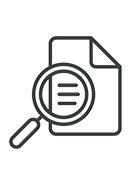 You will get regular update from us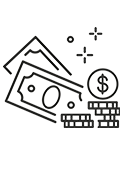 Collect your compensation

"John helped me find doctors, he referred me to his neurologist, his physical therapist, I mean, anything I needed he was right there, every step of the way. I couldn't have asked for a better result from all of this, I would absolutely recommend Gomez Trial Attorneys."

"During the time I was working with Gomez Trial Attorneys, they treated me very, very well. 100% of the time, they believed me, and they were very compassionate. They felt sorry for what happened and they understood the therapy process."

"They held my hand the whole time and kept me in the loop every aspect of my case which was very refreshing to me. They helped me get my settlement offer as fast as possible and I was able to keep my farm"

"The Gomez experience was the best experience it could be for me really, only positive things to say. They really were there every step if the way. Thanks to Gomez Trial Attorneys my dad is able to support my family as a single father"

"He opened the door for me to join his firm to help other brain Injury survivors and I never met another firm who is like this who was so understanding and caring who took the extra step and walked the extra mile with their clients and this is the best"

"I am very satisfied with the outcome with Gomez and I would definitely recommend Gomez to anybody, we tell people all the time, Get Gomez! They are really thorough with everything and they make you feel real comfortable."

"Just helped us through, guided us through, I kept notes all those years, we had questions all the time and they would always keep us informed of what was going on. They just unlayered it, layer by layer, I've never seen anything like them. Thank God for them."
Get your
free consultation
24/7 Support & Free Consultation