Riverside Catastrophic Injury Lawyer
Riverside Catastrophic Injury Lawyers
In medical terms, a catastrophic injury results in damage to the spine, spinal cord, or brain. The definition offered by the American Medical Association (AMA) goes further to include skull and spinal fractures. However, the law defines a catastrophic injury differently.
The legal definition of a catastrophic injury is one in which the victim suffers any type of injury which results in a permanent disability or one which would result in their having to change the way they work and live.
While these sound like similar descriptions, consider this: If a victim of a car accident suffers deep cuts in their leg, the leg later gets infected, and they develop sepsis, they may be forced to have a portion of their leg amputated. This is certainly a catastrophic injury that both results in a permanent disability and forces the victim to rethink the way they work and live.
The challenge between these two definitions is understanding the difference in how insurance companies (and potentially a jury) might view a catastrophic injury and how much suffering a victim has to endure while recovering from this type of injury. In terms of the legal nature of these injuries, liability also plays a role. Contact the Riverside Catastrophic Injury Lawyers at Gomez Trial Attorneys for more information.
WHAT YOU NEED TO KNOW AND HOW OUR ATTORNEYS CAN HELP YOU
All across Riverside, a variety of accidents result in serious injuries to residents; however, some accidents go one step further, causing horrific and life-altering harm. These types of accidents are often labeled "catastrophic." In terms of legal damages, there are quite a few differences when it comes to a catastrophic injury versus other injuries.
At Gomez Trial Attorneys, we know that if you have been injured in a catastrophic injury accident in Riverside, you are not only dealing with severe pain, but you also have a significant amount of uncertainty and stress in your life right now. We also understand that you do not have time to decipher different legal terms and definitions, figuring out which ones match your injuries.
That is why we want to help you. We have prepared answers to the below frequently asked questions that many victims have following a catastrophic injury accident. We hope with this information, you have a better understanding of the legal issues that are involved with a catastrophic injury, and how our legal team can help you pursue the compensation you deserve following one of these horrific accidents.
GOMEZ TRIAL ATTORNEYS
Gomez Trial Attorneys was founded in 2005 by John Gomez to provide legal services to victims who have suffered personal injuries. In the last 15 years, our experienced Riverside personal injury attorneys have collected over $550 million in settlements and jury verdicts. We have had more than 135 awards that amounted to over one million dollars each. Due to our resources and experience, we have created a track record of taking on the most significant and complex cases, while getting our clients results.
We have helped people who suffered catastrophic injuries from:
TRAUMATIC BRAIN INJURY IS A COMMON CATASTROPHIC INJURY
Sadly, car accidents occur every day in Riverside and all across the state. One of the most common injuries suffered in a car accident is a traumatic brain injury (TBI). These injuries have a devastating impact on victims and their families. TBIs range from mild to very severe. According to the Centers for Disease Control (CDC), thousands of people lose their lives on an annual basis as a result of a TBI. Several thousand are forced to live with the long-term repercussions of the injury.
Over the long term, victims who suffer from a TBI may have to live with sleep issues, problems with hearing and vision, headaches, and motor issues. In very serious cases, the victim may lose the ability to care for themselves, meaning they will need a caregiver for the rest of their natural life. Since TBIs can occur after any bump, blow, or jolt, several accidents can cause them. For instance, a TBI may occur from an accident in the workplace, a car accident, or when a nursing home patient falls out of bed because they were not adequately monitored.
If you suffered a traumatic brain injury, or your loved one was injured and suffered a TBI, contact the Riverside personal injury lawyers at Gomez Trial Attorneys today and let us help you hold the responsible party accountable.
SPINAL CORD INJURIES DUE TO AN ACCIDENT
According to the American Association of Neurological Surgeons (AANS), more than 10,000 people are victims of spinal cord injuries every year. The majority of these victims are males, typically between the ages of 16 and 30. Car accidents are the leading cause of spinal cord injuries in younger victims, while falls are the leading cause in older victims. These injuries can be life-altering, including leaving a victim paralyzed.
When a victim does not suffer paralysis, the other possible spinal cord injury complications they could face include incontinence, long-term back pain, muscle weakness, and loss of sensation. These are long-term problems that could seriously damage some victims' day-to-day lives.
When a person is injured in a car accident, or a slip and fall accident caused by someone's negligent behavior, a Riverside catastrophic injury lawyer could help victims recover financially, and make sure they get the long-term care they may need after a spinal cord injury.
AMPUTATION FOLLOWING CATASTROPHIC ACCIDENTS
Amputation of a limb can be life-altering. When someone gets an arm or hand caught in a piece of equipment, is in a crushing car accident, or suffers an injury that restricts blood flow resulting in amputation, the changes in a victim's lifestyle are unimaginable.
According to Johns Hopkins Medicine, approximately 75 percent of amputations of the arm are performed as a result of some form of trauma. Statistics show that 10 percent of these partial or complete upper body amputations occur due to agricultural accidents, 19 percent as a result of industrial accidents, and 51 percent result from motor vehicle accidents.
Following an amputation, victims may suffer other health complications including mental health problems. The costs associated with a prosthetic can be overwhelming. However, victims may have the option to hold the person responsible for their accident, and subsequent amputation, financially accountable for their expenses by contacting a catastrophic injury attorney, like those at Gomez Trial Attorneys.
UNDERSTANDING THE ROOT CAUSES OF CATASTROPHIC INJURIES
The leading causes of catastrophic injuries include:
Work-related accidents – Unfortunately, when working on construction sites, in factories, or in any environment with a risk of falling items, workers can suffer a crushing injury because of heavy equipment, or they could lose an arm, hand, or fingers when a machine safety system fails.
In most worker's compensation situations, employees file a claim with the company's insurance carrier for workers' compensation claims. However, workers can file third-party claims against an employee who has failed to follow proper safety procedures, a manufacturer who failed to ensure their equipment was safe to use, or a contractor who was on the worksite and was operating a tractor or other heavy equipment.
Car accident victims – Impaired drivers, speeding, truckers who fail to follow regulations related to rest times, and other situations on the road have caused a significant number of accidents. Victims can be other car operators, bicyclists, pedestrians, and motorcyclists. Victims seldom have the time to protect themselves during a car accident.
Car accidents are common, and while California does require every driver to carry a minimum amount of liability insurance, these policies may not come close to covering the costs associated with a catastrophic injury. Minimum requirements include $15,000 for injury or death to one person, $30,000 for injury or death to more than one person, and $5,000 for property damage. A catastrophic injury will result in expenses of more than $15,000, and victims should not have to bear that financial burden alone.
Slip and fall accidents – A duty of care is owed to legitimate visitors to someone's property. This means a property owner must make sure their property is safe from hazards and is properly maintained. Loose handrails, broken staircases, and improperly anchored balconies can all pose hazards that can result in catastrophic injuries for victims.
Victims who suffer spinal injuries, or other catastrophic injuries need someone to advocate on their behalf. Oftentimes, their families are uncertain where to turn for the help they need in holding the party responsible for the injuries accountable for their actions, or inaction. That is where Gomez Trial Attorneys can come in.
RECOVERING FINANCIALLY AFTER A CATASTROPHIC INJURY
Physically recovering from a catastrophic injury is always difficult and, in some cases, a victim may never fully recover. These victims are facing pain and suffering, emotional anguish, physical issues, and mounting medical bills. All of this occurs when they cannot return to work.
Some of the potential compensation you could recover from filing a catastrophic injury lawsuit includes:
Medical bills – Surgery, ongoing personal care, physical therapy, rehabilitation costs, and pain medication can be calculated by contacting medical experts who understand the physical trauma the victim has suffered.
Past and future earnings – The loss of earnings while you recover from your injuries, as well as future earnings could also be included in a lawsuit. For those victims who are forced to change jobs, or permanently unable to return to work, the proper calculation could be made with the help of your attorney to help ensure that your family does not suffer the financial burden of your injuries.
Mental health costs – Trauma of any kind can be associated with increased emotional responses. Catastrophic injuries often result in depression, post-traumatic stress disorder (PTSD), and a host of other emotional issues that often require months and even years of counseling. You should not have to bear the full cost associated with this important treatment.
Damage to relationships – Unfortunately, a catastrophic injury can also damage your interpersonal relationships with your spouse, children, other family members, and friends. While you cannot replace any of these losses with money, we could help assign a monetary value to ensure the person responsible for your injury is aware of the harm they have caused.
RIVERSIDE CATASTROPHIC INJURY FAQS
1. WHAT DOES IT MEAN TO SUSTAIN A CATASTROPHIC INJURY?
Catastrophic injuries are those types of injuries that can permanently disable an individual and stop them from performing any gainful work. These injuries typically require emergency medical services and lifetime treatments. At times these injuries may even be life-threatening or involve a loss of mental or physical capacity resulting from a loss of a limb, brain damage, spinal cord injury, or a traumatic brain injury.
What makes these injuries so severe compared to other serious injuries is that the injury's after-effects are so debilitating. Consider a traumatic brain injury. These victims are often dealing with years, if not a lifetime, of memory and cognition problems, as well as behavior and speech issues.
2. HOW COMMON ARE CATASTROPHIC INJURY ACCIDENTS?
Even though you may be unfamiliar with the term catastrophic injury, there is a good chance that you still have heard of someone experiencing one of these injuries. In fact, these types of injuries are not that rare and occur all over the country (and Riverside) frequently.
Statistics show that:
3. WHAT TYPES OF ACCIDENTS TEND TO RESULT IN A CATASTROPHIC INJURY?
Since there are so many different types of catastrophic injuries, there are numerous ways a catastrophic injury can occur.
However, the more common accidents in Riverside that typically tend to result in devastating injury include the following:
Motor vehicle accidents (also including trucking accidents, as well as motorcycle accidents)
Swimming pool accidents
Defective pharmaceuticals or drugs
Product defects
Sporting Injuries
Construction site or worksite accidents
Falling accidents from great heights
Slip and Fall accidents
Pedestrian accidents
It does not matter whether you were hurt in a car crash or injured by a defective product or drug. If your catastrophic injury resulted from the misconduct or negligence of another individual or corporation, our legal team can help you obtain the financial recovery you deserve.
4. WHAT INJURIES CONSTITUTE A CATASTROPHIC INJURY?
Many different types of injuries can result in dire consequences and life-long medical treatments.
However, some of the more common catastrophic injuries include:
Head or traumatic brain injuries
Significant burn injuries
Spinal cord injuries
Loss of a limb or amputation
Paralysis injuries
Loss of hearing or eyesight injuries
Organ damage injuries
What makes these catastrophic injuries so unique compared to other serious injuries is that they typically lead to permanent disability, causing the victim's life to be forever affected. Those victims that survive these devastating types of accidents will need ongoing extensive rehabilitative therapy, multiple surgeries, and long-term care just to function, let alone live their life like they once could.
5. HOW DO I KNOW WHO IS LIABLE FOR MY RIVERSIDE CATASTROPHIC INJURY ACCIDENT?
According to California Law, there may be more than one at-fault party responsible for your catastrophic injury. Many times the fault may be due to a negligent individual, employer, or even a company. However, if you want to be successful in your catastrophic injury claim, you need to show that your injuries resulted from an individual's or entity's wrongful actions or inaction.
Meaning, you need to prove that the at-fault party acted intentionally or committed the following negligent elements:
The at-fault party owed the victim a duty of care.
The at-fault party breached this duty.
This breach resulted in the victim's injuries.
As a result of these injuries, the victim suffered damages.
Additionally, your Riverside catastrophic injury attorney can also help you determine ALL the at-fault parties legally responsible for your injuries.
These parties can include:
The victim or responsible party's employer.
The distributor, seller, or manufacturer of a defective product.
The owner of a dangerous dog that attacked the victim.
Parent corporations and other legal entities.
An owner of a property on which the victim was injured.
Discussing your case with a Riverside catastrophic injury attorney can help you figure out not only if you have a viable claim, but how to pursue all those parties responsible for your catastrophic injuries.
6. IF THE INSURANCE COMPANY REACHES OUT TO ME WITH A COMPENSATION OFFER FOR MY RIVERSIDE CATASTROPHIC INJURY, SHOULD I TAKE IT?
The first compensation offer you receive from the defendant or the insurance company rarely covers your full costs and expenses, especially in accidents that involve a catastrophic injury. Before you accept any offer, you need to consider your immediate needs and your future costs, including any at-home care you may need, your lost earning capacity, and your ongoing medical bills. You may also want to factor in your family in this compensation and consider everything they have been through and will continue to go through for the rest of your life.
For these reasons, if you receive any offer, it's vital to speak with our knowledgeable Riverside catastrophic injury attorney first. Our lawyers can verify whether the compensation offer is fair to you, and if it is not, we can negotiate a fair settlement or, if necessary, take your case to trial.
7. WHAT TYPES OF DAMAGES CAN I RECEIVE IN A RIVERSIDE CATASTROPHIC INJURY ACCIDENT?
Due to the significant harm that results, catastrophic injuries tend to involve a lot of costly expenses. Consequently, the damages also tend to be relatively high. If you have been injured in an accident in Riverside, you may be entitled to the following damages: Economic, noneconomic, and punitive.
Economic damages: These damages are easily quantifiable and are meant to compensate the victim for their out-of-pocket expenses associated with the accident.
They can include:
Medical bills (both past and future expenses)
Lost wages (both past and future wages)
Lost earning capacity
Household Domestic Services
Psychological therapy
Occupational therapy or physical therapy
Short- or long-term at-home care
Medical devices (such as a wheelchair)
Personal property expenses
Other out-of-pocket costs
Noneconomic damages: These damages are not easily verifiable and are somewhat subjective. They compensate victims for losses associated with their injuries and how they affected their lives.
They include:
Pain and suffering
Emotional distress
Loss of reputation
Disfigurement
Loss of a limb
Loss of enjoyment of life
Loss of enjoyment of activities
Loss of companionship
Punitive damages: In California, punitive damages are only awarded in specific circumstances of egregious misconduct, typically when the court determines a defendant acted with malice, oppression, or fraud.
8. HOW MUCH IS MY RIVERSIDE CATASTROPHIC INJURY CASE WORTH?
In any catastrophic injury case, it is hard to give an exact answer in terms of how much your case is worth. Generally, the more significant and extensive the injuries, the more money you may be likely to recover.
Yet certain factors can affect the case's worth:
The extent of your injury and the losses you suffered.
The amount of medical aid and treatments that are required now and in the future.
Can you work now? Can you work in the future?
How has your life been affected by your injury?
How have your loved ones been affected by your injury?
Your age.
The type of evidence and witnesses you have to prove fault and damages.
Were you at fault, in any way, for the accident?
9. HOW MUCH TIME DO I HAVE TO BRING A CATASTROPHIC INJURY CLAIM IN RIVERSIDE?
If you have suffered a catastrophic injury, you have two years from the injury's date to bring a claim. However, this length of time can vary depending on the facts of your case. For example, if the victim was a child or you are pursuing compensation from a governmental entity, this statute of limitations can be shortened or extended. That is why you must speak with a Riverside catastrophic injury attorney as quickly as possible. These lawyers can verify precisely how much time you have to file a claim.
Typically, you do not want to wait too long to bring a claim in a catastrophic injury case. The longer you wait, the higher the chance of evidence getting lost, memories of the accident fading, and losing contact with witnesses.
10. HOW CAN GOMEZ TRIAL ATTORNEYS HELP ME WITH A RIVERSIDE CATASTROPHIC INJURY CLAIM?
Catastrophic injury accidents are usually complicated, confusing, and require incredibly detailed evidence to show fault. After helping countless catastrophic injury accident victims, Gomez Trial Attorneys know what it takes to succeed in these cases.
Our skilled, compassionate, and experienced attorneys can get to work on your case immediately, focusing on:
Collecting evidence: You need strong evidence to win these cases. Our lawyers can begin a thorough investigation, ensuring that we find relevant evidence that can show what happened and how the other party was at fault for the accident.
Taking over negotiations: We want your case to be treated with the fairness and respect it deserves. We also know that when you are dealing with the insurance company, this does not always happen. However, when we take over the negotiation process, we can handle all the communications and make sure to fight for a fair settlement on your behalf.
Bringing in the experts: Catastrophic injury accidents often involve intricate evidence that the jury cannot easily understand. For these reasons, we have experts that we can bring in to help explain the extent of your damages and how your life is permanently affected. These experts include accident recreationists, engineers, and specialized doctors.
If you suffered a catastrophic injury in a Riverside accident, do not wait any longer—contact Gomez Trial Attorneys today.
LAWSUITS FOLLOWING A CATASTROPHIC INJURY
When someone suffers a catastrophic injury due to the actions or inaction of another person, it is possible to file an insurance claim with their insurance provider. However, insurance companies are concerned with protecting themselves. This means you may face numerous roadblocks, and might have your initial claim denied.
To protect yourself, or your loved one, from insurance company tactics, you should speak with a Riverside catastrophic injury lawyer as soon after an accident as possible. The insurance company could make every attempt in the book to try to get you to accept a fast settlement, particularly if the injuries are catastrophic. The problem with this is that you may not know the extent of your financial losses for weeks or months following an accident that results in a catastrophic injury.
When you hire someone who has a track record of advocating for their clients, you can feel more confident that you will not be taken advantage of by an insurer. While it is possible to reach an agreement with the responsible party's insurer, you may get a better result if you have a lawyer on your side.
YOU CAN CALL OUR RIVERSIDE CATASTROPHIC INJURY LAWYERS WITHOUT FEAR
One concern that is common among victims of catastrophic injury and their families are the anticipated costs of hiring a lawyer to represent them.
A free initial consultation does not place anyone under an obligation to hire our attorneys. This consultation allows you to find out your legal options, and can help you decide what actions are best for your family. If you do want to hire us, we work on a contingency fee basis.
Some people think they can represent themselves in a catastrophic injury case. But, an attorney who has experience handling complex cases, such as those associated with catastrophic injuries, understands the strategies to negotiate with insurance companies. They would also have experience litigating complex cases in court, meaning they know how to present cases in a way that helps secure the best possible outcome for their clients.
You and your family deserve justice. There is never enough money to compensate you for the losses you suffer physically after a catastrophic injury. However, a catastrophic injury attorney could help you recover financially, and help your family enjoy a more stable financial future despite your physical limitations and pain.
When you or your family member suffer a catastrophic injury, you need time to heal physically and emotionally. Having to deal with insurance company adjusters, or the responsible party's legal team, can add more stress. This can hamper your recovery. Do not wait until you are only left with the option to accept the insurance company's initial offer. Contact a Riverside catastrophic injury attorney as quickly as possible after your accident.
The legal team at Gomez Trial Lawyers is committed to advocating for each client, and we are committed to getting you the compensation you deserve following an accident. Contact our offices today and let us help. You can reach us by calling (619) 237-3490 or using our online contact form.
---
Gomez Trial Attorneys
11840 Pierce Street
Ste 200 Riverside, CA 92505
(951) 355-7770
Our Process...
Easy as 1. 2. 3!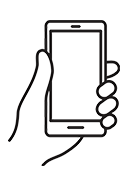 We will determine your case and submit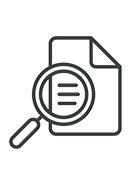 You will get regular update from us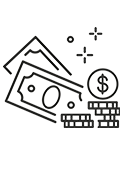 Collect your compensation

"John helped me find doctors, he referred me to his neurologist, his physical therapist, I mean, anything I needed he was right there, every step of the way. I couldn't have asked for a better result from all of this, I would absolutely recommend Gomez Trial Attorneys."

"During the time I was working with Gomez Trial Attorneys, they treated me very, very well. 100% of the time, they believed me, and they were very compassionate. They felt sorry for what happened and they understood the therapy process."

"They held my hand the whole time and kept me in the loop every aspect of my case which was very refreshing to me. They helped me get my settlement offer as fast as possible and I was able to keep my farm"

"The Gomez experience was the best experience it could be for me really, only positive things to say. They really were there every step if the way. Thanks to Gomez Trial Attorneys my dad is able to support my family as a single father"

"He opened the door for me to join his firm to help other brain Injury survivors and I never met another firm who is like this who was so understanding and caring who took the extra step and walked the extra mile with their clients and this is the best"

"I am very satisfied with the outcome with Gomez and I would definitely recommend Gomez to anybody, we tell people all the time, Get Gomez! They are really thorough with everything and they make you feel real comfortable."

"Just helped us through, guided us through, I kept notes all those years, we had questions all the time and they would always keep us informed of what was going on. They just unlayered it, layer by layer, I've never seen anything like them. Thank God for them."
Get your
free consultation
24/7 Support & Free Consultation