Riverside Ridesharing Lawyers
Riverside Ridesharing Attorneys
Ridesharing has become commonplace across the country, including in Riverside. Guests at the Mission Inn and other area resorts take Uber rides to airports and train stations. UC Riverside students catch Lyfts home from Riverside bars and restaurants. Many area residents use ridesharing services to run errands, travel to and from medical appointments, and add convenience to their lives.
The rapid rise of ridesharing, however, has also brought a downside: the prospect of innocent passengers, motorists, bicyclists, pedestrians, and others suffering severe, and even fatal, injuries in a traffic accident or violent incident involving a rideshare vehicle. Like any crash, a rideshare accident can leave victims struggling with physical disabilities, chronic pain, and financial loss.
At Gomez Trial Attorneys, we understand the difficulties and challenges that Riverside victims of rideshare accidents and incidents face. Contact us for a free consultation to ask questions about your legal rights after a Riverside rideshare accident devastates your life.
We Fight for Riverside Rideshare Accident Victims
Gomez Trial Attorneys is a team of award-winning attorneys who commit their careers to fight for individuals who sustain injuries due to someone else's negligent actions. Our team takes particular pride in advocating for Riverside residents, workers, and visitors who suffer harm in rideshare-related accidents and incidents. Our firm has a
well-established track record of success
in a wide range of matters, particularly motor vehicle accidents. We've represented countless clients who have suffered injuries in car accidents and we know how to handle the special complexities of rideshare accidents. While we cannot guarantee a favorable result, contact us today to talk about your legal options and to determine how we can help.
Riverside Rideshare Matters That We Handle
The legal team at Gomez Trial Attorneys knows how to handle a wide variety of matters that involve Riverside rideshare-related injuries, including:
Crashes that injure rideshare passengers
Crashes involving a rideshare vehicle that injure drivers or passengers of other vehicles
Collisions between rideshare vehicles and pedestrians or cyclists
Assaults or other harmful conduct by rideshare drivers
At Gomez Trial Attorneys, we are prepared to tackle complicated and challenging Riverside rideshare cases.
Common Injuries in Riverside Rideshare Accidents
A Riverside rideshare accident or incident can take a devastating toll on the victim's life and livelihood. At Gomez Trial Attorneys, we help clients recover compensation for a wide range of injuries, including:
Spinal cord injuries that cause paralysis, loss of sensation, or other physical impairments. A spinal cord injury can cost millions of dollars to treat over a victim's lifetime.
Traumatic brain injuries affect a victim's physical, emotional, and/or cognitive abilities, which can impact a victim's ability to work, go to school, engage in everyday activities, and maintain personal relationships.
Severe limb injuries and amputations, which commonly leave victims reliant upon prosthetics or other assistive devices and can cause permanent disabilities that reach into every corner of a victim's life.
Injuries to vital organs that result in profound, long-term health complications requiring intensive medical treatments.
Soft tissue injuries and broken bones, which even after they heal (assuming they receive proper medical attention), can lead to chronic pain, limited mobility, and a severely diminished quality of life for the injured individual.
Emotional injuries, particularly those that result from a Riverside rideshare passenger having survived a violent crime.
The list above illustrates just some types of injuries that clients of Gomez Trial Attorneys may suffer in rideshare accidents and incidents in Riverside. No matter the nature or severity of the injuries that our clients sustain, our team can work to evaluate the client's current and future medical and financial needs and to pursue maximum compensation.
We Help Clients Obtain Riverside Rideshare Accident Insurance Benefits
In many ways, a rideshare accident resembles any other type of traffic accident. Both cause the same injuries and property damage, and both leave victims in pain and saddle them with large, unexpected expenses. However, rideshare-related accidents often differ from other accidents in one crucial respect: insurance. California law requires all
rideshare drivers to carry supplemental insurance
(insurance over and above their personal auto coverage) as added protection. The amount of insurance coverage required by law for a rideshare driver depends on the rideshare driver's working status at the time of the accident.
While the driver is logged into a rideshare app and available to pick up a rider, the driver's supplemental coverage must consist of personal injury coverage of at least $50,000 per person and $100,000 per incident, property damage coverage of at least $30,000, and excess coverage of at least $200,000.
From the moment a driver accepts a ride request until the ride or transaction ends, the supplemental insurance provides $1 million in coverage for death, bodily injury, and property damage.
At any time the driver has a passenger in the vehicle, the supplemental coverage also includes $1 million in uninsured motorist coverage.
At all other times, the law does not require supplemental insurance coverage for rideshare drivers, which means that their personal insurance coverage will apply.
A rideshare driver's status in a rideshare app at the time of an injury-causing accident or incident can have a significant impact on whether an accident victim receives full and fair compensation. For that reason, victims of Riverside rideshare accidents need an attorney who understands the critical importance of driver status, who knows how to secure the evidence necessary to prove that status at the time of an accident, and who can use that evidence to maximum advantage in securing payment for the victim's injuries and losses. Ever since the supplemental insurance law for rideshare drivers took effect in California, the team at Gomez Trial Attorneys has put it to work for our firm's clients whenever possible. Contact us today to learn about whether you may have the right to claim benefits from supplemental insurance for your Riverside rideshare accident injuries.
Riverside Rideshare Accident Lawsuits
In addition to obtaining benefits from supplemental insurance, victims of Riverside rideshare accidents may also have the option of seeking compensation for their injuries and losses through a lawsuit. Every rideshare accident has unique facts, but in general, a Gomez Trial Attorneys lawyer who represents a Riverside rideshare accident victim will often explore whether that victim can seek compensation from:
Drivers of other vehicles involved in a collision with a rideshare vehicle, if those drivers contributed to the cause of a crash.
Employers of drivers of commercial vehicles that collide with a rideshare vehicle.
Automotive manufacturers, if the defective products they made and sold played a role in causing a crash involving a rideshare vehicle in Riverside.
Local government entities responsible for any failure to repair or warn the public about unreasonably dangerous conditions on Riverside roads, if those conditions lead to a rideshare accident.
At Gomez Trial Attorneys, we leave no stone unturned in our search for potential sources of payment for our clients' injuries and losses. We never take it for granted that the supplemental insurance described above will cover our clients' losses and future financial needs. Instead, we investigate the facts and evaluate the full range of our clients' options for seeking maximum compensation under California law.
Riverside Rideshare Accident Damages
Riverside rideshare accident victims suffer a broad range of physical, emotional, and financial harms that warrant full and fair compensation. Every matter we handle at Gomez Trial Attorneys differs in its particulars, but in general, our clients may receive compensation from insurance companies or at-fault parties to pay for the following damages:
Medical costs associated with treating rideshare accident-related injuries, such as emergency care, hospital and long-term care stays, physical therapy, prescription and over-the-counter medicine, and medical equipment.
Other out-of-pocket costs resulting from the Riverside rideshare accident, which can include repair or replacement of damaged property, making modifications to a home to accommodate an accident-related disability, or hiring services to help with day-to-day needs.
Lost wages, both past and future, due to injuries suffered in a rideshare accident. This can include the loss of paid-time-off or vacation days that a victim consumes while recovering from an injury, as well as the loss of future income if an injury prevents the victim from working permanently.
The victim's pain and suffering, which is a catch-all category of damages that attempts to compensate the victim for the countless physical, emotional, and personal difficulties that a rideshare accident injury can inflict on the victim's life.
In some cases, punitive damages aimed at punishing the at-fault party for causing a Riverside rideshare accident can be awarded if a court determines that the at-fault party's actions were especially outrageous or reckless.
One important task the lawyers at Gomez Trial Attorneys undertake in representing victims of Riverside rideshare accidents consists of evaluating the full scope of financial, physical, emotional, professional, and social harm that the victims have suffered. Our mission is to make sure that when we take legal action on behalf of our client, we seek the maximum compensation available under California law for our client's past, present, and future injuries.
Our Work for Riverside Rideshare Accident Victims
You might think that since rideshare drivers in Riverside must carry supplemental insurance, individuals injured in rideshare accidents can simply make a claim against that insurance and count on receiving full and fair compensation for their injuries and losses. Sadly, the process of obtaining payment for accident-related injuries and expenses rarely goes that smoothly. Often, victims of Riverside rideshare accidents can expect to encounter unexpected roadblocks that threaten to prevent them from receiving fair compensation. To navigate around those roadblocks, Riverside rideshare accident victims need the guidance of a rideshare accident injury attorney from Gomez Trial Attorneys. By placing these rideshare accident claims in our hands, our clients can rest assured that they have a lawyer on their side who understands the difficulty and complexity of many of these cases. To achieve the most favorable outcome possible for a client who has suffered injuries in a Riverside rideshare accident, our team may:
Investigate how a Riverside rideshare accident happened and whose careless or reckless conduct contributed to its cause.
Work to identify all individuals, businesses, organizations, or other parties who may face financial accountability under California law for the injuries and losses our client suffered.
Evaluate the full scope of injuries our client has suffered, whether physical, emotional, social, professional, or financial, so that when we demand payment from a party who is legally liable to our client, we seek the maximum allowed under California law.
Prepare and file the insurance claims and lawsuits tailored to meet our client's needs and goals.
Communicate regularly with our client about the status of the matter, aiming to answer any questions that our client may have and to adjust our approach to respond to our client's priorities.
Negotiate settlements, if possible, with the defense lawyers and insurance companies representing the parties who are liable for our clients' injuries.
Take our client's case to trial, if we and the client decide that litigation is the best course of action to secure the most favorable financial outcome possible.
Of course, the team at Gomez Trial Attorneys can never promise that a client will obtain full compensation for injuries and losses suffered in a Riverside rideshare accident. But, we can give our clients the peace of mind that comes from knowing that their lawyer has the ability to pursue favorable results in even the most challenging cases.
Riverside Ridesharing FAQs
After suffering injuries and losses in a Riverside rideshare accident, victims often have many questions about what options they have to handle their pressing financial needs. At Gomez Trial Attorneys, we welcome those questions, and we do our best to answer them as quickly and as clearly as possible. Over the years, we have identified some questions that rideshare accident victims almost always want us to answer. Below, we answer some of those frequently asked questions. For more detailed answers or to ask more specific questions that you may have about injuries and losses that you or a loved one suffered in a Riverside ridesharing accident, contact the rideshare accident lawyers at Gomez Trial Attorneys today.
Can I seek damages for my Riverside ridesharing accident injuries?
Every case differs, so we encourage you to contact the legal team at Gomez Trial Attorneys to learn about your specific rights. In general, however, you can get an idea of whether you have the right to seek damages for your injuries and losses by asking yourself the following question:
Did someone else's bad decisions or dangerous actions contribute to the Riverside rideshare accident that caused my injuries?
If you answer this question with "yes," "maybe," or even "I'm not sure," then you may have legal rights to seek compensation from the parties that California law holds financially accountable for the resulting harm. In our experience at Gomez Trial Attorneys, rideshare accident victims who sustained injuries as rideshare passengers often have the legal right to seek compensation, as do pedestrians and
cyclists injured
in a collision with a rideshare vehicle and victims of a violent crime perpetrated by a rideshare driver. Oftentimes, accident victims who suffered injuries as drivers or passengers of other vehicles involved in a crash with a rideshare vehicle can also seek damages.
If supplemental rideshare insurance is available, then can I just file a claim after my Riverside rideshare accident?
It is not that simple. While it would be nice if you could simply file a claim against the supplemental insurance policy that rideshare drivers must carry in the same way that you can file a claim against your own insurance policy, realistically, it's more complicated than that. An insurance company that issues supplemental insurance for rideshare drivers has every reason not to make it easy for you to file a claim and even more reason not to pay out the full value of your claim. The insurance company might want to minimize its financial exposure to the accident that injured you. It might take actions to avoid writing you a big check and it may even have a staff full of trained insurance adjusters whose sole job is to use every trick in the book to find reasons to deny your claim. That is why you need a team of skilled lawyers, like the advocates at Gomez Trial Attorneys, to prepare, file, and pursue a claim for supplemental rideshare insurance benefits on your behalf. We negotiate with insurance companies every day. We know how to fight back against their tactics so they pay our clients fair compensation.
How much money can I get for my Riverside rideshare injury claim?
As we said, every case differs. In general, the amount of money that you may pursue for your rideshare injuries and losses depends on:
The nature, severity, and impact of your injuries. Severe injuries affecting vital body functions and that have a major impact on a victim's day-to-day life, relationships, and ability to work or go to school may entitle a victim to significant compensation. Gomez Trial Attorneys' lawyers work closely with clients to make sure that the amount of money we seek covers the full scope of harm that our clients have suffered and that it meets their past, present, and future financial needs as much as possible.
The strength of your legal claim. To obtain maximum compensation, your lawyer must prepare the strongest possible case to present to insurance companies, defense lawyers, judges, and juries. The lawyers at Gomez Trial Attorneys pride themselves on their ability to gather important evidence, apply their knowledge of the law, and make clear, persuasive arguments in favor of their clients.
Who owes you money. Having the right to obtain maximum compensation for your injuries and losses in a rideshare accident is not the same as having a realistic chance of receiving that money because someone must actually have the funds to pay you. In Riverside rideshare cases, Gomez Trial Attorneys' clients can often seek payment from rideshare drivers' supplemental insurance coverage; however, our lawyers never take that for granted. We work to make sure we identify every potential source of payment for our clients' damages.
As the factors above reflect, your choice of lawyer for your Riverside rideshare accident claim can have a significant impact on your chances of securing maximum compensation. Clients of Gomez Trial Attorneys can rest assured that they have lawyers who know how to make the most of each factor to build the strongest case possible.
What is the timeline for a Riverside rideshare accident claim?
Timelines for Riverside rideshare accident claims vary widely. Factors that will affect the duration of a claim for damages after a rideshare accident include:
The length of time needed to diagnose your injuries and to determine your probable future medical and financial needs
The number of victims and legally liable parties your claim involves
Whether the parties facing legal liability dispute your claim
Case administration and scheduling considerations
As you can tell from the list above, you cannot control many of the considerations that will affect the timeline of your case. However, the best step you can take to shorten the timeline for your case as much as possible is to seek the help of a Riverside rideshare attorney from Gomez Trial Attorneys.
Should I take the money someone offered me to settle my Riverside rideshare injury claim?
Do not accept an offer before speaking with an attorney about your legal rights. Rideshare drivers, or any other individuals involved in a Riverside
rideshare accident
, may offer a quick cash payment to avoid the need to report the accident to their insurance companies. Do not accept this type of payment without first consulting legal counsel. The offer could seriously impair your legal rights to seek compensation from insurance policies and other sources. It may even bar any future claim entirely. You may also receive a settlement offer from an insurance company representing one of the other parties in your claim. While these settlement offers often seem like large sums of money and the prospect of receiving money quickly often proves tempting, injured individuals should remain wary of such offers. The insurance company might only offer settlements up-front if it thinks its policyholder is liable for the rideshare accident and resulting damages. The amount that the insurance company offers may seem large, but it may actually only amount to a fraction of the total damages that you have endured. Accepting what seems like a quick-and-easy out from an insurance company may end up costing you your legal right to demand far more money from the insurance company and others. Lawyers at Gomez Trial Attorneys frequently advise their potential clients not to give up legal rights so easily. Instead, if an insurance company representative offers you a quick settlement, contact our team to learn about your legal rights and to evaluate the fairness of the settlement offer.
How much does a Riverside rideshare accident lawyer cost?
At Gomez Trial Attorneys, we understand that victims of Riverside rideshare accidents frequently find themselves in dire financial straits. Injured individuals often cannot afford to pay significant sums of money up-front for legal representation, but they may still have questions and want to better understand their right to pursue compensation for their injuries. Fortunately, these individuals do not need to worry about finding the money to pay for an attorney up-front. The legal team at Gomez Trial Attorneys offers potential clients a free case consultation—which our lawyers can do in-person, by video conference, or by phone—in which Riverside rideshare accident victims can tell our team about their accidents and injuries and learn about potential legal options for obtaining compensation. If we decide to work together on the claim, then in virtually all cases, we move forward with the representation on a contingent fee basis. This means that we agree with our clients that our service fees will consist of a percentage of any money that we ultimately succeed in obtaining on our clients' behalf. Our clients pay nothing up-front and won't be on the hook for any attorney fees if our team fails to recover any compensation. Gomez Trial Attorneys represents rideshare accident clients on a contingent fee basis because we firmly believe that everyone who suffers an injury due to someone else's wrongdoing deserves to have a lawyer on their side fighting for justice and fair compensation. For more information about our contingent fee structure, contact Gomez Trial Attorneys today.
What can I do to make my Riverside rideshare injury claim as strong as possible?
Every case differs, but there is one step that injured individuals can take to put themselves in a better legal position: seek medical care for your rideshare-related injuries right away and follow the medical treatment plan that your doctors provide. We understand why you might prefer to avoid going to the doctor. You may worry about the expense, think that the injuries you have suffered are only minor, or that you can tough it out through the pain. These are normal reactions to an unwelcome situation, but such reactions may end up costing you dearly. At Gomez Trial Attorneys, we urge anyone who has gotten into a Riverside rideshare accident to seek immediate medical attention, even if they think they have sustained no injuries. Obtaining a thorough evaluation from a medical doctor is important because you cannot always tell the nature or extent of your injuries. Potentially life-threatening conditions (like brain injuries or internal bleeding) may not show symptoms right away, but a doctor can spot them with relatively simple tests and can prevent them from getting worse by starting you on a treatment plan. In addition to protecting your health, seeking medical treatment immediately helps to ensure that your medical records will reflect the nature and extent of your injuries and connect them to your Riverside rideshare accident. Your medical records will constitute valuable evidence for a lawyer to use in building your case and securing compensation on your behalf. Finally, going to the doctor right away and following your medical treatment plan as laid out by your doctor protects you against a defense lawyer or insurance company resisting your claim by arguing that you did not do enough to take care of yourself.
Skilled Attorneys for Riverside Rideshare Accident Victims
No one in Riverside calls an Uber or Lyft expecting the rideshare trip to end in an accident and injuries, but it does happen. When it does, crash victims deserve to receive competent legal guidance from a law firm like Gomez Trial Attorneys. Just one call can help you increase the likelihood of obtaining full compensation for the physical, emotional, and financial harm that you have endured. California's legal requirement that rideshare drivers carry supplemental insurance offers Riverside rideshare accident victims potentially valuable financial protection. However, it often takes the know-how of an attorney to access those funds. Gomez Trial Attorneys fights for rideshare accident victims throughout Southern California. Our trial attorneys have the determination to pursue results in Riverside rideshare accident cases, no matter how complicated they get. When you retain us, you can rest assured that we will work to build the strongest case possible and pursue maximum compensation on your behalf. Did you or your loved one suffer injuries and losses in a Riverside rideshare accident? If so, after you seek medical care, we urge you to
contact Gomez Trial Attorneys
at 833-GET GOMEZ (833-438-4663) as soon as possible for a free, no-obligation case consultation to learn about your rights and potential legal options for obtaining compensation.
Injured in an accident? Get a real trial lawyer. Get Gomez.
---
Gomez Trial Attorneys
11840 Pierce Street STE 200 Riverside, CA 92505
(619) 237.3490
Our Process...
Easy as 1. 2. 3!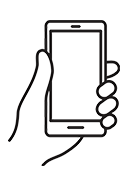 We will determine your case and submit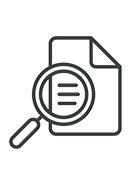 You will get regular update from us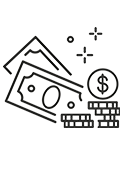 Collect your compensation

"John helped me find doctors, he referred me to his neurologist, his physical therapist, I mean, anything I needed he was right there, every step of the way. I couldn't have asked for a better result from all of this, I would absolutely recommend Gomez Trial Attorneys."

"During the time I was working with Gomez Trial Attorneys, they treated me very, very well. 100% of the time, they believed me, and they were very compassionate. They felt sorry for what happened and they understood the therapy process."

"They held my hand the whole time and kept me in the loop every aspect of my case which was very refreshing to me. They helped me get my settlement offer as fast as possible and I was able to keep my farm"

"The Gomez experience was the best experience it could be for me really, only positive things to say. They really were there every step if the way. Thanks to Gomez Trial Attorneys my dad is able to support my family as a single father"

"He opened the door for me to join his firm to help other brain Injury survivors and I never met another firm who is like this who was so understanding and caring who took the extra step and walked the extra mile with their clients and this is the best"

"I am very satisfied with the outcome with Gomez and I would definitely recommend Gomez to anybody, we tell people all the time, Get Gomez! They are really thorough with everything and they make you feel real comfortable."

"Just helped us through, guided us through, I kept notes all those years, we had questions all the time and they would always keep us informed of what was going on. They just unlayered it, layer by layer, I've never seen anything like them. Thank God for them."
Get your
free consultation
24/7 Support & Free Consultation