Fallbrook Brain Injury Lawyers
Fallbrook Brain Injury Lawyers
After a brain injury, victims often experience devastating impacts. Even in the absence of permanent brain damage or disability, victims may still suffer long term effects after a brain injury. Many individuals must reestablish how they think, act, and process their emotions. Often, victims of traumatic brain injury (TBI) require extensive rehabilitation to relearn how to perform basic daily tasks. If you are currently struggling with the aftermath of a brain injury then speak to an experienced California brain injury attorney to discuss your recovery options.
TBI can render even the most capable and independent adult entirely reliant on others. According to the Brain Trauma Foundation, more than 80,000 individuals suffer permanent disability after sustaining TBI each year. Every decade nearly 100,000 Americans suffer the debilitating consequences of others' reckless behavior.
The Brain Trauma Foundation also reports:
Those who are young or elderly face the greatest risk of negative impact from TBI
Roughly 2.5 million people suffer TBIs each year

Approximately 50,000 of them die as a result of their injuries

Acquired brain trauma is the second most prevalent disability in the United States

A total of 13.5 million Americans are estimated to live with this disability
Our Fallbrook 
Personal Injury Attorneys Can Help You
If you or a loved one sustained a brain injury due to another's negligence or recklessness, contact us today. Gomez Trial Attorneys' team of experienced lawyers is committed to helping victims pursue the compensation that they deserve.
Gomez Trial Attorneys' skilled team of legal representatives has recovered $500,000,000 in damages for clients over the past two decades. Our team members have studied at the nation's best law schools and continue to develop their legal knowledge today. We have a wealth of resources to ensure our clients stand the best chance of success in court.
What Is 
TBI?
Traumatic brain injuries cause a sudden disruption to a victim's normal brain function. Traumatic brain injuries typically result from a sudden and forceful blow, jolt, or bump to the head. Head injuries that involve the penetration of an object through the skull may also cause TBIs. The extent and severity of a brain injury will vary widely from one victim to the next. Traumatic brain injuries are particularly dangerous because they are inherently unpredictable. A wide range of possible symptoms and effects may encompass many physical and psychological changes.
TBI and 
Lobes of the Brain
Traumatic brain injury typically affects one of six major areas of the human brain responsible for functioning. The six areas are classified as the frontal, temporal, parietal, and occipital lobes; the cerebellum; and the brainstem. Each area is responsible for controlling the function of a different part of the human body. The location of a brain injury and the affected lobes will dictate the effects experienced by the victim.
The Frontal Lobe
The frontal lobe is the brain that controls crucial cognitive skills. Problem-solving, emotional expression, memory, sexual behaviors, judgments, and language are regulated by the frontal lobe. The frontal lobe is often referred to as the "control panel" for the human personality. In addition, voluntary movements and our sequencing abilities require frontal lobe brain function.
Damage to the frontal lobe can potentially have devastating impacts on a victim's ability to communicate or regulate their behavior. Victims suffering from TBI involving frontal lobe damage may have difficulties with decision-making. Frontal lobe damage may impair your ability to make good choices and recognize consequences. Some victims may experience irritability, mood swings, and an inability to concentrate. Others may exhibit overtly sexual behaviors and struggle with verbal communication.
The Temporal Lobe
The temporal lobe processes sound and houses the language and speech comprehension systems. Our short-term memory capabilities also originate in this lobe. The processes of facial recognition and object categorization depend heavily on a fully-functioning temporal lobe. When the temporal lobe is damaged, victims may find it difficult to understand spoken words. Victims may also behave more aggressively and begin to talk in excess.
The Parietal Lobe
Our parietal lobe is important for the function and integration of sensory information. Essential for the performance of physical movement, the parietal lobe provides us with an understanding of spatial orientation and body awareness. The parietal lobe allows us to comprehend the location of physical pain and control the movement of our limbs. Object naming, hand-eye coordination, and visual attention capabilities are all functions of the parietal lobe.
If an individual's parietal lobe is injured or damaged, they may suffer a range of symptoms. Perhaps, victims may struggle to name objects, understand what the objects they touch feel like, or differentiate left from their right. Commonly, victims experience impaired hand-eye coordination.
The Occipital Lobe
The occipital lobe is often referred to as the brain's visual processing center. The primary role of the occipital lobe is to process and interpret everything we see. However, controlling visual functions is not the occipital lobe's only purpose. Researchers discovered that the occipital lobe receives input from various regions of the brain and areas of the body. While we do not fully understand the extent of functioning, evidence suggests the occipital lobe plays a role in functioning beyond visual processing.
Occipital lobe damage typically leads to impaired visual capabilities. Visual deficits may include distorted vision or difficulty identifying colors. Some victims experience visual hallucinations or suffer from "word blindness" or difficulty processing the movement of objects around them.
The Cerebellum
The cerebellum controls how we choose to use our bodies and how our bodies grow. To reach out and lift something off of a shelf, our cerebellums allow us to extend our arm and grip the object. The cerebellum controls our ability to balance and hold ourselves upright.
Generally, when the cerebellum is damaged, TBI victims experience a decrease in motor movement coordination. Some may have difficulty judging distances or performing quick, alternating movements. Staggering, tremors, and other inconsistent body movements are also common.
The Brainstem
Our brainstems receive vital signals from our bodies alerting us to eat, drink, rest, or perform other biological functions. The brainstem facilitates basic life processes like breathing, the ability to suck and swallow, and blood circulation. A newborn's limited functioning, for example, comes almost entirely from the brainstem.
Brain stem injuries pose a direct threat to human life. Imagine the motherboard of your computer experiencing damages that render it inoperable. Similarly, brainstem injuries can have catastrophic impacts on a victim's functioning and wellbeing. Brainstem injuries do not always result in death, but the effects can be devastating. Damage to the brainstem may cause:
Slowing or cessation of the heartbeat;
Speech impairment;
Difficulty breathing; and
Difficulty swallowing.
Symptoms of 
TBI
Did you know that some symptoms of TBI may fail to appear for weeks after the initial injury? It is important to closely monitor individuals who have suffered head injuries. In some cases, signs of TBI will be immediately apparent. However, victims who completely lack symptoms may still have severe brain damage. Watch for symptoms to develop over time.
Keep in mind that this list does not encompass every potential symptom of TBI. Symptoms may be generally characterized depending on the severity of the injury. However, just as every human brain is different, every brain injury will manifest uniquely. If you suspect that you may have sustained a brain injury, seek professional medical treatment.
Symptoms may include:
Physical symptoms | The victim may lose consciousness or become suddenly confused or disoriented. Other symptoms include headaches, nausea, fatigue, difficulties with speech, and changes in sleep patterns, dilated pupils, convulsions, fluid drainage (from the ears and nose), and coma.
Sensory symptoms | Sensory symptoms may include blurred vision, an odd taste in the mouth, ringing in the ears, or sensitivity to sound or light.
Mental and cognitive symptoms | Mood swings, agitation, slurred speech, anxiety and depression, issues with concentration or memory.
TBI, Children, and Symptoms—What You Need to Know
Parents should know that children are members of a population at increased risk of TBI. In fact, TBI is the leading cause of both death and disability in children. Medical experts have determined distinct differences between pediatric and adult TBI. Unfortunately, these differences render TBI much more dangerous for children than adults. Some of the factors that contribute to these differences include:
Anatomical and physiological age-related factors
Injury patterns are often based on the individual child's unique physical ability
Difficulty in evaluating and treating neurological symptoms
Age-related factors can make it exceedingly difficult to detect, diagnose, and treat TBI in children of any age. Parents and pediatric care providers must observe children carefully if they believe that they have sustained a brain injury. Many potential symptoms depend heavily on a child's age and cognitive ability. The most notable symptoms often persist despite age or ability.
Signs of TBI in children may involve:
Unexplained alteration in nursing or eating habits
Loss of interest in preferred activities and toys
Unusual or persistent irritability or crying
Changes in sleeping habits
Sadness or depressed mood
Children who have experienced head injuries must be monitored closely for symptoms like these. If your child sustained a head injury and begins to present the above behaviors, contact a medical care provider immediately.
Recoverable 
Damages
Victims of traumatic brain injury may recover damages through the legal process. You may be entitled to monetary compensation for:
Medical costs | This includes past, present, and future medical costs incurred as a result of the injury. Emergency medical transport, physical therapy, and other expenses qualify.
Lost wages and/or earning potential | Victims of TBI who miss time from work due to their injury, they may be compensated for lost income. An individual whose earning potential has been decreased by their injury may also be compensated for future lost wages.
Pain and suffering and mental anguish | The experience of sustaining and living with a brain injury can have a serious impact on an individual's mental wellbeing. If you've experienced TBI and have undergone intense emotional suffering, you may be able to pursue damages.
Disfigurement and disability | Personal injury cases that lead to permanent disfigurement or disability often involve some discussion of damages for those factors. Victims of TBI whose physical or mental capabilities change dramatically after their injury may receive additional compensation.
Gomez Trial Attorneys: 
Partnering With Victims of Fallbrook Brain Injuries

Brain injuries forever change the way that victims live their lives. Even those who are lucky enough to escape drastic consequences like paralyzation or loss of behavioral control often suffer significantly.
If you or a loved one have experienced TBI due to the negligence of another, you deserve legal support. The process of pursuing compensation can be lengthy and difficult; you don't need to fight alone.
If you or a loved one have undergone the life-altering experience of a brain injury, call us at (866) 395-6792 or contact us online today. Our offices offer clients 24/7 support and FREE case evaluations.
Let us help you recover the compensation that you deserve so you may lead the best life possible.
Our Process...
Easy as 1. 2. 3!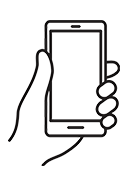 We will determine your case and submit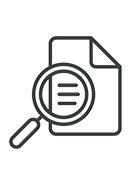 You will get regular update from us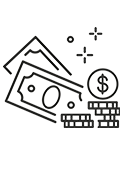 Collect your compensation

"John helped me find doctors, he referred me to his neurologist, his physical therapist, I mean, anything I needed he was right there, every step of the way. I couldn't have asked for a better result from all of this, I would absolutely recommend Gomez Trial Attorneys."

"During the time I was working with Gomez Trial Attorneys, they treated me very, very well. 100% of the time, they believed me, and they were very compassionate. They felt sorry for what happened and they understood the therapy process."

"They held my hand the whole time and kept me in the loop every aspect of my case which was very refreshing to me. They helped me get my settlement offer as fast as possible and I was able to keep my farm"

"The Gomez experience was the best experience it could be for me really, only positive things to say. They really were there every step if the way. Thanks to Gomez Trial Attorneys my dad is able to support my family as a single father"

"He opened the door for me to join his firm to help other brain Injury survivors and I never met another firm who is like this who was so understanding and caring who took the extra step and walked the extra mile with their clients and this is the best"

"I am very satisfied with the outcome with Gomez and I would definitely recommend Gomez to anybody, we tell people all the time, Get Gomez! They are really thorough with everything and they make you feel real comfortable."

"Just helped us through, guided us through, I kept notes all those years, we had questions all the time and they would always keep us informed of what was going on. They just unlayered it, layer by layer, I've never seen anything like them. Thank God for them."
Get your
free consultation
24/7 Support & Free Consultation