Riverside Truck Accident Lawyers
River Side Truck Accident Attorney
Aiding those Injured in Riverside Truck Accidents
Commercial trucks are essential to Riverside. They carry goods to, from, and through Riverside on commercial trucks and eighteen-wheelers. Learn what you should do after being involved in a accident with one from our experienced Riverside truck accident lawyers.
We pass these trucks every day on Riverside streets and freeways, usually without a second thought. However, if you find yourself in the unfortunate position of colliding with a commercial truck, it could prove a life-altering situation.
In the aftermath of a truck accident, you may feel confused and unsure of what comes next. By speaking with a lawyer, you can find reassurance and guidance about what you should do to help ensure that the at-fault party is held accountable for your medical expenses. Truck accident injuries are extremely serious and also extremely expensive; this is a burden you should not bear.
If you or a loved one has been injured in an accident with a truck, the law may entitle you to compensation. To determine your eligibility to file a claim, speak with an experienced
Riverside personal injury attorney
today.
Riverside Truck Accidents Often Cause Serious Injuries
Truck accidents happen for many reasons. According to the
Federal Motor Carrier Safety Administration
, some causes occur more frequently than others. Some of the most common causes of truck accidents include the following:
Brake problems
Traffic congestion
Drug use
Speeding
Unfamiliarity with the road
Poor road conditions
Fatigue
Each of these accident causes has one thing in common: human negligence. In each case, a human made a poor choice or did not act correctly, and that action resulted in a truck accident. Because of the sheer size and force of commercial trucks, you may have suffered severe, even life-threatening, injuries. When you face such dire circumstances, you may find yourself with massive medical bills and little-to-no income. This only serves to add stress to your life and could place a financial burden on your loved ones. Big rigs can weigh up to 80,000 pounds; whereas
the average car weighs about 4,000 pounds
. Commercial trucks may weigh twenty times more than your vehicle. The amount of damage that extra weight can do is staggering, and that damage will not only include your car but also your body. In the aftermath of your accident, you may experience the following:
Multiple surgeries
Extended hospital stays
Extended time out of work
High prescription drug costs
In-facility rehabilitation
In-home care
Home renovation costs
Whether you were involved in a Riverside truck accident,
Riverside car accident
, or a
Riverside pedestrian accident
you need to contact our experienced riverside personal injury lawyers. Depending on the type of injuries you have suffered, you may find yourself out of work temporarily, permanently, or cannot return in a full-time capacity. This can greatly reduce your earning potential, your ability to save, and your ability to pay your medical bills.
Calculating Damages
One of the most frequently asked questions that we receive from clients centers around how much their truck accident cases are worth. There is no straight or simple answer to this question; it always depends. The circumstances of your truck accident injury may vary greatly from another victim. While your recovery amounts may prove different, the types of damages that we seek to recover for our clients are generally the same and include:
Pain and suffering
Emotional distress
Lost wages
Lost earning potential
Loss of companionship
Loss of support
Present and future medical bills
Rehabilitation costs
Because of the sheer size of commercial trucks, it is highly likely that your injuries are severe and that you will need financial compensation to help cover your losses. The best way to get every dollar you deserve is to work with a seasoned truck accident injury lawyer in Riverside. With your best interests at heart, your lawyer can aggressively fight to protect your rights and maximize your recovery.
Riverside Truck Accident Complexities
Commercial trucks are large vehicles with many moving parts, and are much more complex than your daily vehicle. That means more people are involved in the building and maintenance of the truck, which means there are more opportunities for problems to arise. As a result, many different parties may share liability for your injuries, including the following parties:
Driver
The truck driver is the most obvious person who may face liability for your accident and injuries. Like a driver of a regular vehicle, the driver of a truck is responsible for its safe operation by complying with traffic laws. Truck drivers are also required to comply with additional safety laws. In fact,
commercial truck drivers must log their hours and not drive over a certain number of hours each day
. When truck drivers exceed the federally restricted number of driving hours, they could cause serious harm or death to themselves or others by driving with extreme fatigue.
Driver's Employer
Like any company, trucking companies must take steps to hire properly trained employees. With truck drivers, this means that their employers must conduct thorough background checks to ensure drivers' records are clean. The company is also responsible for properly training a truck driver, ensuring that he or she holds the right licenses, and ensuring that the driver follows the law. When a truck company does not take these steps, the company may face liability for the accident and your injuries.
Truck Manufacturer
In some truck accidents, the driver does everything right, but the truck itself has an issue. If a truck is defective in its design and assembly process, the truck manufacturer may face liability for the accident. Sometimes, brakes fail, the steering system malfunctions, or lights do not work properly. In each of these cases, maybe the truck was improperly assembled, in which case the manufacturer could bear fault.
Maintenance
Maintenance technicians and maintenance companies may also face liability for an accident in which you suffered injuries. Sometimes, a truck's owner maintains a truck, especially when the owner is a large company. Even if the company conducts its own maintenance, however, the technician could still face responsibility for an accident if he or she failed to keep the truck safe.
Tools for Success
All of this means that you need certain tools to successfully prove that another person's negligence, recklessness, or carelessness caused your injuries. Doing so will help to maximize your compensation and eliminate your worry and concern about how you will pay your bills. The right tools come from hiring the right truck accident injury lawyer in Riverside for your case. Any accident involving a semi-truck requires a thorough investigation to uncover the parties responsible for the accident. This means working with a trusted expert. We have relationships with truck accident investigators whom we trust to uncover every detail in our clients' cases. Our experts will evaluate the truck in its condition as soon as possible after your accident. We want our experts to do this quickly so that we don't lose any evidence. This is why it is so important for you to speak with a truck accident injury attorney in Riverside as soon as possible after your truck accident. While you work on your physical recovery, we can begin the process of investigating your truck accident and working to recover every dollar you deserve.
How to Prove Fault in Riverside Truck Accidents
Every personal injury case has a lower burden than a criminal case. However, do not assume that proving fault in your truck accident case will be easy. Proving fault is a complex process; you need to prove the following four elements:
The at-fault party owed you a duty of care.
The at-fault party breached that duty of care by acting negligently, recklessly, or carelessly.
The at-fault party's actions directly caused your truck accident.
As a result of the truck accident, you suffered injuries and damages.
Following a Riverside truck accident, it may seem clear and simple to prove the four elements of negligence. Our job is to make it that clear to the insurance company, the judge, and the jury. We are deeply familiar with the personal injury claims process in California. We are also familiar with the tactics that insurance companies use to try to settle cases for less than they are worth. We have a deep network of expert investigators who work diligently to uncover every detail about your accident. Together, we may engage in the following tasks:
Review your medical records
Speak with witnesses
Review camera footage
Review police reports
Fully reconstruct the accident scene
Review information from a truck's electronic control module, also known as a black box
We do this to protect the evidence and to protect your rights. There is a lot of work that must be done quickly to allow you to recover for your injuries. When your focus is solely on your physical recovery, you need a trusted team working hard to help show who is to blame for your injuries. By choosing a lawyer as soon as possible after your accident, you can ensure that this work gets attention right away when the evidence is still fresh.
Settling Too Quickly Might Hurt You
Your truck accident injuries are likely severe and have you missing work. This can cause extreme financial hardship and place an unnecessary burden on the rest of your family. Besides that, you likely want nothing more than to get better and back to your regular life. The insurance company representing the at-fault party knows this and will use it as an advantage. Insurance companies know that you have bills piling up, and they know you are likely out of work. As a result, they will offer you a quick initial settlement and urge you to take it quickly to put this behind you. What they will not tell you, however, is that their settlement amount probably won't cover all of the bills that you have sitting on your kitchen table, let alone future expenses. The job of the insurance company is to keep as much money as possible in its pocket and out of yours. Insurance companies' interests don't necessarily align with your goal of making sure you do not pay a dime out of your own pocket for your injuries and expenses. What's worse, when you sign this low-ball settlement offer, you will likely waive any future right to bring a claim against the insurance company for this accident. This means that when you realize the settlement funds do not cover all of your bills, you will have no recourse and will have to pay out of pocket. To avoid this situation, you need the help and guidance of a trusted Riverside truck accident lawyer. Our job is to advise you on the settlement and to make sure that the offer is sufficient to cover your needs. If it's not, which is likely the case for the first settlement offer, we can then negotiate on your behalf with the insurance company in an attempt to increase their offer amount. Nearly two-thirds of all bankruptcy filings every year result from
medical bills
. Do not let yourself become a statistic. Let the right Riverside truck accident attorney work for you by being your advocate and helping you maximize your compensation. If you did not cause the accident, you should bear none of the responsibility to pay your medical expenses.
Riverside Truck Accident FAQ
The Federal Motor Carrier Safety Administration warns that
truck accidents have increase
d over the last decade, with fatal truck crashes increasing 10 percent in the most recent year for which there is data. If you have been involved in a Riverside truck accident and suffered injuries, you might be uncertain about what to do next. Consult an experienced Riverside truck accident lawyer at Gomez Trial Attorneys as soon as possible. Until you have the opportunity to discuss the details of your case during a free consultation, this guide offers answers to several frequently asked questions about truck accidents in Riverside.
Do I have to file a crash report after a Riverside truck accident?
California has strict reporting laws that apply to motorists when they are involved in an accident. You must share information at the scene of the accident, report accidents to law enforcement, and report accidents to the California Department of Motor Vehicles. Below are
specific requirements
under California law:
You must exchange information with the truck driver if property damage, injury, or death occurred in the accident. This includes drivers' license numbers, vehicle registration information, and current addresses.
Drivers in accidents also have a legal obligation to provide reasonable assistance to anyone who is injured. Typically, calling 911 takes care of this, but it also includes transporting someone to the hospital if needed.
Anyone involved in a truck accident needs to contact California Highway Patrol (CHP) or the local police immediately, so that an officer comes to the scene of the accident to make a report. Law enforcement will collect information and investigate the accident to complete their official report.
If law enforcement does not come to the scene of the accident, you must immediately report the accident to the nearest CHP Troop station or local police if you suspect there was more than $1,000 of property damage, if anyone suffered injuries, or if any fatalities occurred. If the accident incapacitates you and you are unable to immediately report the crash, a vehicle occupant, witness, or another person in the truck accident can do so.
You must also report the truck accident to the California Department of Motor Vehicles within 10 days of the accident if it involved more than $1,000 in property damages, injuries, or death.
Do I have to file an insurance claim with my carrier if a Riverside truck driver caused the accident?
Yes. You should always report an accident to your insurance company when there is significant property damage, which is highly likely in a truck accident. First, even if you are not at fault, your policy likely requires you to report an accident in situations where your coverage might apply. Failure to do so could result in policy cancellation or non-renewal. Also, if your auto insurance policy includes
MedPay coverage
, these benefits could come into play regardless of fault. Resolving a truck accident claim could take months or longer. Your personal injury protection (PIP)  policy can cover a portion of your medical expenses and lost wages in the event of an accident, up to your policy limits. California does not require PIP coverage, but it's helpful if you have it.
Do I have to go to the doctor after a Riverside truck accident?
If you were in a
truck accident
and you were lucky enough to walk away, you still should have a doctor examine you as soon as possible. Some very serious injuries such as brain injuries, internal organ damage, or broken ribs might not show symptoms for hours or days. In other cases, it's easy to mistake more serious injuries for what you think are minor bumps, bruises, or soreness. Internal bleeding and organ damage left untreated can be fatal. Go to the doctor to protect your personal safety and health. Additionally, your medical record serves as evidence for an insurance claim or Riverside truck accident lawsuit against the truck driver and/or trucking company. It's not uncommon for insurance companies to dispute liability based on the fact that the accident did not cause your injuries because they were allegedly pre-existing. Immediate medical treatment makes it challenging for insurance companies and their legal teams to dispute that the truck accident caused your injuries.
How long do I have to bring a lawsuit after a Riverside truck accident?
California law requires truck accident victims to file a lawsuit against the allegedly liable truck driver, trucking company, or another party within two years of the date the accident occurred. If you have lost a loved one to fatal truck accident injuries, you also have two years to bring a wrongful death lawsuit against the truck driver or trucking company. California courts must comply with these time limits, or "statutes of limitations," and do not typically hear a case after the statute of limitations runs out. The law does allow for some exceptions, but they are rare. For example, someone who suffers severe injuries that result in a coma might not take legal action until after the time limit runs out. Your truck accident lawyer can advise you if your truck accident claim may qualify for an exception if it has been longer than two years since your accident.
Do I have to go to trial to receive compensation after a Riverside truck accident?
It's common for Riverside commercial truck accident cases, to settle before lawyers have to litigate the case in a courtroom. Both sides are motivated to avoid going to trial because of the costs associated with litigation, so coming to a reasonable settlement agreement benefits the accident victim and the person or company whose negligence caused the accident. Yet, sometimes settlement is not possible. Your truck accident attorney will negotiate with the truck driver's or trucking company's insurance carrier to try to reach a settlement agreement that fairly compensates you for your injuries and the losses you incurred as a result of the trucking accident. The insurance company might dispute liability or try to devalue your claim, so they do not have to pay a fair amount. In these cases, your attorney will need to advocate for you in court and fight to get you the compensation you deserve for your truck accident injuries. When settlement is not possible, you will likely have to go to court to testify and tell the court how your truck accident injuries have affected your life.
Whom do I sue after a Riverside truck accident?
Many parties might be partially or fully financially liable for your damages after a Riverside truck accident. Complex truck accident claims often involve multiple parties. If you bring a lawsuit after suffering injuries in a Riverside truck accident, your lawyer might name one or more of the following as defendants:
Truck driver. Truck drivers sometimes make poor choices behind the wheel that lead to dangerous truck accidents. Demanding schedules and long hours promote rushed behavior such as speeding and aggressive driving. Truckers who drive under the influence of drugs or alcohol put others at risk. Driver fatigue also leads to accidents when drivers experience slowed reaction times or fall asleep at the wheel. Drivers who violate traffic regulations and make choices that cause an accident open themselves up to financial liability for other drivers' accident-related injuries and losses.
Trucking company. Some truck drivers own their trucks, so they are liable as drivers and owners. Trucking companies that employ drivers to operate their trucks sometimes cause accidents because of their negligence, making them financially liable for damages after a truck accident. For example, trucking companies sometimes do not hire qualified drivers, or they do not properly train their drivers. The failure to properly maintain trucks can also lead to dangerous accidents that place liability with a trucking company.
Another driver. Some passenger vehicle drivers do not safely share the road with large trucks. Cutting off a semi-truck or riding in their blind spots can cause a truck driver to lose control of their rig, leading to a dangerous truck accident. Additionally, passenger vehicle drivers who are impaired by drugs, alcohol, or lack of sleep can strike a truck and cause a multi-vehicle accident. Naming another driver as a defendant in a truck accident is not common, but it can happen. Your attorney will advise you of the best course of action in your case.
Truck manufacturer/truck part manufacturer. Defective trucks and defective truck parts can lead to dangerous truck accidents if a mechanical failure occurs at a critical moment. In these cases, your attorney might advise you to name the truck or truck part manufacturer in your lawsuit. Failed braking systems and tire blowouts as the result of defective parts or defective tires are examples of life-threatening defects.
Should I accept a settlement offer from the insurance carrier after my Riverside truck accident?
You should never accept a settlement offer from an insurance company without consulting with an attorney, especially an offer made soon after an accident. Insurance companies do not like to pay claims and will do everything they can to reduce their financial liability when they know their policyholder is at fault for an accident. They make early settlement offers to encourage accident victims to accept the money and waive their right to take legal action in the future. These predatory offers take advantage of victims and their families who often suffer financially from lost wages and massive medical expenses as a result of a severe accident. If you receive a settlement offer from the truck driver's or trucking company's insurance carrier, ask a lawyer to review the offer. These offers are often far lower than the amount of compensation accident victims deserve for their injuries and losses. An attorney can use the offer as a starting point for negotiations and often secure a much better offer than a victim would otherwise receive. It's common for insurance companies to take victims with legal counsel more seriously than those who are unrepresented.
What types of damages could I recover after a Riverside truck accident?
If you reach a settlement agreement with the insurance company or your truck accident claim goes to trial and the jury awards you damages, you could receive compensation for the following losses incurred as a result of the accident and your injuries:
Medical expenses such as ambulance services, treatment in the emergency room, hospital stays, X-rays, lab tests, surgery, aftercare, and medications.
Estimated future medical expenses including corrective surgery, physical therapy, occupational therapy, long-term nursing care, and assistive devices such as wheelchairs, canes, and prosthetic devices.
Lost wages, both for the time already missed at work and for the time that may be missed in the future.
Lost earning capacity when catastrophic truck accident injuries prevent a patient from working.
Costs to modify a home to make it accessible, such as constructing wheelchair ramps and adding handrails in the bathroom and shower.
Physical and emotional pain and suffering.
Diminished quality of life.
Loss of consortium with a partner.
Scarring and disfigurement.
Punitive damages in extreme cases of negligence or willful harm.
How long will it take to settle my Riverside truck accident claim?
Each case is different. You might reach a settlement agreement in a few months or you might have to wait longer than a year. If you have to go to court, you will likely have to wait at least two years before your claim resolves. The length of time depends on:
The nature and severity of your injuries;
Whether the other party disputes their liability; and
The availability of eyewitnesses and expert witnesses.
Your attorney
will review your claim and give you a better idea of what type of challenges might increase the length of time you can expect your claim to take.
Can I afford to hire your Riverside truck accident attorneys?
Yes. Our Riverside truck accident law firm offers free consultations for potential clients. If one of our Riverside truck accident lawyers evaluates your case and determines you have a viable claim for damages, they will ask you to sign a contingency fee agreement. These agreements allow clients to get the legal help they need without paying an upfront retainer or paying out-of-pocket for attorney's fees. If you prevail in your claim, your attorney will deduct their fees from your settlement or jury award. Contact an experienced Riverside truck accident attorney as soon as possible, so they can get to work pursuing the compensation you deserve for your injuries.
Speak With Our Riverside Truck Accident Attorneys Today
After suffering injuries in a Riverside truck accident, you may have questions about what comes next and about how you recover. The right Riverside truck accident attorney can guide you through the complex truck accident injury claims process to maximize your compensation, so you no longer need to worry about how you will pay the medical bills associated with your truck accident. Gomez Trial Attorneys have the resources that you need to pursue recovery from the at-fault party in your accident. Commercial truck accident injury cases in Riverside are often costly and time-consuming. Make sure you choose a Riverside truck accident lawyer with the resources necessary to properly investigate your accident and pursue maximum compensation. Contact us
online
or by calling
(619) 237-3490
today. We look forward to speaking with you and showing you how we can help get you back to your regular life.
---
Gomez Trial Attorneys
11840 Pierce Street STE 200 Riverside, CA 92505
(619) 237.3490
Our Process...
Easy as 1. 2. 3!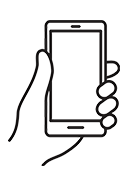 We will determine your case and submit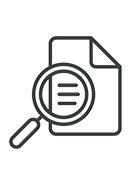 You will get regular update from us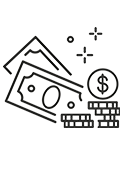 Collect your compensation

"John helped me find doctors, he referred me to his neurologist, his physical therapist, I mean, anything I needed he was right there, every step of the way. I couldn't have asked for a better result from all of this, I would absolutely recommend Gomez Trial Attorneys."

"During the time I was working with Gomez Trial Attorneys, they treated me very, very well. 100% of the time, they believed me, and they were very compassionate. They felt sorry for what happened and they understood the therapy process."

"They held my hand the whole time and kept me in the loop every aspect of my case which was very refreshing to me. They helped me get my settlement offer as fast as possible and I was able to keep my farm"

"The Gomez experience was the best experience it could be for me really, only positive things to say. They really were there every step if the way. Thanks to Gomez Trial Attorneys my dad is able to support my family as a single father"

"He opened the door for me to join his firm to help other brain Injury survivors and I never met another firm who is like this who was so understanding and caring who took the extra step and walked the extra mile with their clients and this is the best"

"I am very satisfied with the outcome with Gomez and I would definitely recommend Gomez to anybody, we tell people all the time, Get Gomez! They are really thorough with everything and they make you feel real comfortable."

"Just helped us through, guided us through, I kept notes all those years, we had questions all the time and they would always keep us informed of what was going on. They just unlayered it, layer by layer, I've never seen anything like them. Thank God for them."
Get your
free consultation
24/7 Support & Free Consultation