California Uber/Lyft Rideshare Injury Lawyers
California Uber/Lyft Rideshare Injury Lawyers
If you were in an accident that involves a rideshare driver, liability was once in the hands of the rideshare driver if he or she was at fault for the accident. However, California rideshare laws have changed in recent years, adding a significant degree of complexity to liability. Who is to blame after a rideshare accident and where can you collect compensation?
To find the answers to these questions, it is important to speak to an experienced California ridesharing accident lawyer. You may potentially collect damages after a California rideshare accident from the driver or the company, usually Uber or Lyft. At Gomez Trial Attorneys, our team of California personal injury lawyers are prepared to seek compensation for victims of rideshare drivers no matter how the laws in California change. We stay up-to-date on all new ridesharing laws and use this knowledge to help our clients recover maximum compensation.
We already have years of experience helping people whom Uber and Lyft's drivers have injured. Rideshare drivers, after all, get into accidents every day, whether it is the driver's fault or another party's fault. If you suffer from injuries from an accident with a rideshare vehicle, contact Gomez Trial Attorneys for a free consultation. We can help you navigate through the complexities of the changing California ridesharing laws so you don't have to go through it alone. After all, we believe your time is better spent on your recovery and on putting your life back together again. Let us help by handling the insurance companies, Uber and Lyft organizations, and the California legal system for you.
Gomez Trial Attorney Case Results
While every case is unique and we cannot promise that you will recover a specific amount, our case history shows how much some of
our lawsuits and settlements brought our clients
, depending on the circumstances:
A $13,500,000 award in a brain injury/auto accident case by jury verdict.
A settlement for $16,200,000 in a slip and fall accident where the plaintiff suffered a traumatic brain injury.
A settlement for $5,200,000 for the plaintiff's brain injury suffered in a car crash.
A settlement for $4,500,000 for a brain injury suffered when a car hit a pedestrian.
A settlement for $2,750,000 for a brain injury the plaintiff suffered in a truck accident.
A jury verdict for $1,700,000 after a plaintiff suffered an ankle injury in a car accident.
A jury verdict for $1,700,000 after a plaintiff suffered a back injury in an auto accident.
Recoverable Damages in a California Rideshare Accident
If you suffer from injuries in a rideshare accident, you could recover three types of damages, depending on the circumstances.
Economic Damages
Special damages, or economic damages, are meant to make you whole again. While money does not remove injuries, shorten the recovery time, or bring back a lost loved one, it does reduce the financial stress on your family. Economic damages include:
Medical expenses for the initial care you receive after the accident.
Future medical expenses for on-going care, additional surgeries, physical therapy, cognitive therapy, and/or psychological therapy.
Lost wages for the time you miss from work while recovering from the injuries.
Future lost wages if you cannot go back to work. If you can go back to work, but cannot do the same work and must take a pay cut, future wages could include the difference between your old job and your new job.
Replacement or repair of personal property. If a rideshare driver damages your vehicle, your bicycle, property you are carrying in your car, or other personal property during an accident, you might recover compensation for repairs or replacement.
Funeral and burial expenses if you lost a loved one in the accident.
Non-Economic Damages
General damages, or non-economic damages, are also meant to make you whole. Defendants and/or their insurance companies usually pay non-economic damages for long-term injuries. General damages include:
Pain and suffering;
Disfigurement;
Loss of use of a body part or function, such as a foot or your eyesight;
Loss of companionship;
Loss of consortium if you cannot have a physical relationship with your spouse; and
Inconvenience if you have to pay someone to do normal chores such as shopping, cleaning or mowing the lawn.
In most cases, you will only receive non-economic damages if your injuries are considered long-term. While insurance companies may have a different definition of a long-term injury,
Social Security
considers a long-term injury an injury that doctors expect to last longer than 12 months.
Punitive Damages
Unlike economic and non-economic damages, the court does not order punitive damages to make you whole. Instead, it orders the defendant to pay punitive damages as a punishment for the grossly negligent or intentional behavior that caused your injuries. While you might receive economic and non-economic
damages without going to court
, punitive damages must be awarded at trial. Additionally, you have to prove that the defendant's actions were grossly negligent or intentional. A court might find behavior such as driving under the influence, texting while driving, or driving at excessive speeds as grossly negligent behavior.
Rideshare Accidents
According to an article in the
San Francisco Public Press
, rideshare companies such as Uber and Lyft hide their safety records. Though it seems as if Uber released all of the safety incidents in a report,
another article by Rosenfeld
alleges that Uber did not report several fatalities. The Public Press conducted an investigation and found that:
Since 2013, victims filed more than 150 lawsuits against Uber. The lawsuits claim that Uber does not train its drivers well, that they drive recklessly, and are distracted by apps. The lawsuits were for those who felt they were wrongfully injured in accidents.
As of August 2015, accident victims reported over 1,100 rideshare accidents to the California Public Utilities Commission, the commission that is the primary state regulator for rideshare companies. The reports listed many incidents, including running over customers' feet and rideshare drivers crashing into other vehicles.
San Francisco saw 47 traffic fatalities during 2018 and through Aug. 2019, and of those, seven were ridesharing vehicles.
Rosenfeld said that Uber tries to defend the lawsuits with excessive demands for secrecy, but that at least three California judges determined that these were not trade secrets and could not be held confidential. One judge found that Uber's secrecy claims as "seriously misleading," according to Rosenfeld. Finally, Rosenfeld quoted a joint study by the California Department and Insurance and the California Public Utilities Commission that showed rideshare vehicles had 9,388 traffic accident claims, which caused insurance companies to pay out $185.6 million over three years. Both Uber and Lyft stated that they added safety features to their apps. Uber added a safety toolkit of in-app features, including a feature that allows friends to follow the rider's ride in real-time and to report emergencies. Uber also provided sexual misconduct literature for drivers and riders. and bike lane alerts in the app. Lyft states it now continuously monitors drivers to see if they have new criminal convictions, have better identity verification to make it easier for the rider to identify the driver, vehicle, and the vehicle's license plate, a 911 button in the Lyft app, and an app that allows riders to forward their route, including their estimated time of arrival, to their friends.
What to Do if You Suffer Injuries in an Uber or Lyft Accident
When you are a passenger in a rideshare vehicle, you take a chance of getting into an accident like with any vehicle. Your driver could be negligent, or someone else, whether a rideshare driver or not, could be at fault. Or, you could be walking or biking down the street, or driving your own car, when an Uber or Lyft driver hits you. After an accident, take the following steps, if possible:
Check to see if someone needs help.
Call first responders.
Get the driver's Uber or Lyft identification number or other information showing that the driver works for a rideshare company.
Get the driver's license, registration, and insurance information.
Take a picture of the driver's license plate.
If the driver has an Uber or Lyft decal in or on the vehicle, take a picture of the decal or other vehicle documentation showed on the dash or hanging from the mirror.
Take pictures of the damage to both vehicles involved. Include pictures of skid marks and damaged property, including fences, trees, and damage to yards and roads.
Contact a California Uber/Lyft rideshare accident lawyer.
Even if your injuries are minor enough that you think you can settle with the insurance company yourself, contact an attorney to ensure you pursue the proper liable party. A rideshare company may have liability for the accident. If you try to settle the matter yourself, you could get the runaround—and you have a short window to file a claim.
Causes of Rideshare Accidents
A rideshare driver could get into an accident for many reasons.
The rideshare driver could be under the influence of drugs, alcohol, or other chemical substances.
The rideshare driver could drive in a negligent manner, such as speeding or ignoring traffic signs and signals.
The rideshare driver could be distracted.
Another driver's actions could cause the rideshare driver to crash after attempting to avoid an accident.
The rideshare driver's vehicle could malfunction, either from poor maintenance or because of a defective part.
Weather conditions.
Road conditions. For example, if the road is under construction or damage to the road, it could cause a driver to lose control.
Depending on the reason for the accident, the rideshare driver could be fully at fault or partially at fault. If the rideshare driver is partially at fault, other entity might share in the liability, including:
Another driver;
A parts manufacturer;
The county, city, or state, if damage to the road caused the accident;
The rideshare company that the driver works for, such as Lyft or Uber; or
Both drivers involved in the accident could share equitably in the liability if both were partially at fault.
If a driver gets into an accident because he or she did not properly maintain the rideshare vehicle, the driver and/or the company the driver works for could be liable. If the rideshare driver was not at fault, he or she could still share in the liability, simply because the driver was at work when the accident happened.
Injuries from a Rideshare Accident
You might prevent some injuries if you wear your seat belt when you ride with a rideshare driver, but if the accident is severe enough, you could still suffer from a variety of injuries, including:
Scrapes, bumps, cuts, and bruises.
Soft tissue injuries, including pulled muscles, strains, and sprains. If you tear a muscle, you could require surgery and weeks to months of physical therapy to repair the damage.
Simple and compound fractures. A simple fracture is when the broken bone does not break the skin. A compound fracture breaks the skin and often needs surgery to repair. Additionally, compound fractures are susceptible to infection because of the open wound created from the compound fracture and then the wound created by the surgery to repair the fracture.
Head and shoulder injuries.
Back and spine injuries. Spinal cord injuries could lead to permanent damage, including paralysis or constant pain due to nerve damage in and around the spine.
Nerve damage.
Traumatic brain injuries and their after-effects.
Contact Gomez Trial Attorneys
Maybe you are in a rideshare vehicle when you sustain an accident, or a driver causes an accident while you are driving your vehicle, walking, or biking along city streets. If you suffer from injuries or lost a loved one in an accident that involves a rideshare driver,
contact Gomez Trial Attorneys
at (619) 237-3490 for a free consultation. We look forward to hearing from you and seeing how we can help.
Our Process...
Easy as 1. 2. 3!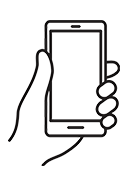 We will determine your case and submit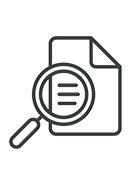 You will get regular update from us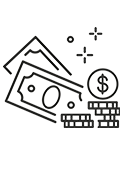 Collect your compensation

"John helped me find doctors, he referred me to his neurologist, his physical therapist, I mean, anything I needed he was right there, every step of the way. I couldn't have asked for a better result from all of this, I would absolutely recommend Gomez Trial Attorneys."

"During the time I was working with Gomez Trial Attorneys, they treated me very, very well. 100% of the time, they believed me, and they were very compassionate. They felt sorry for what happened and they understood the therapy process."

"They held my hand the whole time and kept me in the loop every aspect of my case which was very refreshing to me. They helped me get my settlement offer as fast as possible and I was able to keep my farm"

"The Gomez experience was the best experience it could be for me really, only positive things to say. They really were there every step if the way. Thanks to Gomez Trial Attorneys my dad is able to support my family as a single father"

"He opened the door for me to join his firm to help other brain Injury survivors and I never met another firm who is like this who was so understanding and caring who took the extra step and walked the extra mile with their clients and this is the best"

"I am very satisfied with the outcome with Gomez and I would definitely recommend Gomez to anybody, we tell people all the time, Get Gomez! They are really thorough with everything and they make you feel real comfortable."

"Just helped us through, guided us through, I kept notes all those years, we had questions all the time and they would always keep us informed of what was going on. They just unlayered it, layer by layer, I've never seen anything like them. Thank God for them."
Get your
free consultation
24/7 Support & Free Consultation