Riverside Workers' Compensation Lawyers
Riverside Workers' Compensation Attorneys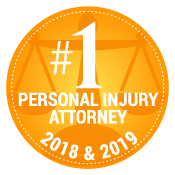 Each year, workers in all occupations suffer injuries and illnesses. In many cases, these injuries and illnesses lead to catastrophic or even fatal consequences. If you are an injured worker, your employer and their workers' compensation insurance company may make it difficult for you to get the benefits you need and deserve. But you don't have to handle it all alone.
If you choose to work with Gomez Trial Attorneys, our experienced Riverside workers' compensation attorneys will protect your rights and help you navigate the red tape and hurdles associated with workers' compensation claims. Over the past fifteen years, the nationally recognized firm Gomez Trial Attorneys has collected more than $750 million in verdicts and settlements for our clients. While past results cannot guarantee future wins, we put our experience and passion to work in every case we take on.
Workers' Compensation Insurance
No matter what kind of job you have, itis a possible you can get injured on the job. OSHA reports
3,409 fatal workplace accidents happened in one recent year
, although this number may increase as OSHA concludes more accident investigations. The
Survey of Occupational Injuries & Illnesses
showed that in the United States, the total number of injuries per 100 full-time workers was 2.8 – the same as it has been in past years. In California specifically, 3.3 non-fatal workplace illnesses and injuries occur per 100 full-time workers –  higher than the national average. The Department of Industrial Relations (DIR) reports that
752 Californians died on the job in the last two years
. Workers' compensation is a type of insurance policy that covers employees against medical and disability-related costs associated with a work-related injury or illness. Workers have the right to receive workers' compensation benefits no matter who was at fault for a workplace injury or illness. Employers pay for workers' compensation insurance coverage and, in most cases, it is illegal for employers not to carry this insurance, to make workers pay for the insurance, or to make reprisals against workers who file for workers' compensation benefits. The California workers' compensation insurance system has existed for more than 100 years. It provides medical and income replacement benefits to almost 800,000 injured workers annually. Depending on the nature and extent of an injury or illness,
benefits available to Riverside workers may include:
Medical care. This can include emergency care, doctor's visits, tests, medicines, adaptive equipment, and reasonably necessary travel expenses.
Temporary disability benefits. If you can't do your usual job while you are recovering, these payments may make up for a portion of any lost income.
Permanent disability benefits. These payments are to replace lost income if you do not recover completely and your injury causes a permanent, measurable loss of physical or mental function.
Supplemental job displacement benefits. This is a non-transferable voucher to pay for "educational retraining or skill enhancement at state-approved or accredited schools." If you received a supplemental job displacement benefit for an injury that occurred in 2013 or later, you may also be eligible for a one-time payment under the Return-to-Work Supplement Program.
Death benefits. Payments to your spouse, children, or other dependents if you die as the result of a job injury
Call our Riverside workers' compensation attorneys for help filing your claim, or appealing a denial or reduction of the benefits you applied for.
Lawsuits Against an Employer
An employee injured on the job in California is generally limited to seeking recovery by filing a worker's compensation claim. This means they cannot sue the employer in civil court. However, some exceptions to this rule allow an employee to sue their employer for a work-related injury. These include situations where:
The employer intentionally physically assaults and injures the employee.
The employer does not have an active workers' compensation insurance policy in place when the injury occurs.
A product made by the employer causes the injury, but the employee is not acting as an employee when they are injured. This situation is known as "dual capacity."
The employer fraudulently conceals a worker's injury and thereby causes the injury to worsen.
The injury happens as the result of an improperly set up power press machine. Some employers modify the design of a power press machine by either failing to install a guard or taking the guard off. The employer usually does this to increase productivity and efficiency, but it is extremely dangerous for the worker.
Third-Party Claims
Typically, a worker who is eligible to receive workers' compensation benefits cannot receive compensation for non-economic damages such as pain and suffering. However, in some cases, the worker may have an additional legal claim against a third party for causing a job-related injury or illness. A third party is someone who is not the worker's employer or coworker. Keep in mind that filing a third-party claim might affect workers' compensation benefits, so you should consult a workers' compensation attorney before attempting to do so. Liable third parties may include:
Contractors who are not your employer. Usually, more than one contractor works on a project and may be liable. For example, an electrician who leaves a live wire exposed at a construction site and causes an injury may be responsible.
Engineers and architects. If an engineer or architect makes a mistake, such as a faulty design in a structure that injures a worker, they may be liable.
Property owners. In some cases, the owner of a job site may be liable for a worker's injury. If the property owner knows or should have known about a hazard and fails to warn or correct the condition, they may be responsible.
Car accidents in a company vehicle or while being paid to be on the road performing work-related tasks. The person who causes the car accident may be a liable third-party.
Equipment manufacturers. Workers use all sorts of tools and equipment. If these items are defective and cause an injury, the manufacturer may be liable.
Materials suppliers. These companies may be liable if they sell products that pose unreasonable health and safety hazards, such as a toxic substance.
Co-worker negligence. If a co-worker causes injuries willfully or through gross negligence, the injured worker may have a third-party claim for damages against that co-worker.
Workers Who Commonly Suffer Injuries and Illnesses
The top ten private industry occupations with the
largest number of work-related injuries and illnesses
were:
Laborers and freight, stock, and material movers: 7.6 percent.
Truck drivers, heavy and tractor-trailer: 5.5 percent.
Janitors and cleaners: 4.0 percent.
Nursing assistants: 3.7 percent.
General maintenance and repair workers: 3.3 percent.
Retail salespersons: 3.0 percent.
Stock clerks and order fillers: 2.8 percent.
Registered nurses: 2.7 percent.
Light truck and delivery service drivers: 2.5 percent.
Construction laborers: 2.4 percent.
Together, the top ten industries accounted for 37.4%of all work-related injuries and illnesses.
Riverside Workplace Injuries
While some workplace injuries are particularly common, the issue is not only the type of injury but how the injury impacts your life and ability to earn a living. It is important to understand that these are not the only injuries for which compensation is available. Serious physical, cognitive, or spinal cord injuries are generally classified as catastrophic injuries. Catastrophic injuries may also include incurable and progressive diseases. These serious injuries and illnesses often require a lifetime of medical care. The following are 10 of the most common types of workplace injuries:
Back and spine injuries;
Bone fractures;
Ear injuries (including tinnitus);
Facial injuries (eye, nose, and jaw);
Loss of digits and limbs;
Repetitive stress injuries;
Sprains, strains, and tears (soft tissue injuries); and
Toxic exposure.
There are four
common causes of worker deaths on construction sites.
These are known as the "Fatal Four." According to OSHA, the "Fatal Four" were responsible for more than half (58.6%) of the construction worker deaths. They are falls (33.5%), being struck by an object (11.1%), electrocutions (8.5%), and being caught in or between heavy objects (55%). In addition to the "Fatal Four," OSHA lists the ten most frequently cited safety violations on construction sites. These safety violations contribute to a significant number of
workplace injuries
every year:
Inadequate fall protection;
Inadequate hazard communication standards;
Poorly constructed or improperly maintained scaffolding;
Insufficient respiratory protection;
Lockout/tagout violations, which means failure to control hazardous energy;
Dangerous ladders;
Violations of truck safety regulations;
Failure to offer adequate fall protection training;
Defective or badly maintained machinery and inadequate machine guarding; and
Insufficient personal protective equipment.
The Highest Average Workers' Compensation Payouts by Nature of the Injury
The list below details the nature of injuries that had the highest average costs in 2016-2017:
Amputations ($98,000+).
Fractures and dislocations ($58,000+).
Burn injuries ($48,000+).
Infections ($38,000+).
Disease ($35,000+).
Current Developments in Riverside Workers' Compensation Laws
California employment laws are in a state of flux, especially when it comes to labeling independent contractors. As these laws change and evolve, injured workers need a law firm on their side who can keep abreast of these changes for them. Whether you were injured in a ridesharing accident or on a construction site, you deserve to obtain the maximum compensation and benefits for your injuries. Yet, employers often misclassify workers in an attempt to avoid paying workers' compensation benefits. To avoid this, you need an experienced and aggressive Riverside workers' compensation lawyer on your case.  Your lawyer can handle the changing laws, employers, and insurance companies for you and help relieve some of the stress you are under. This way you can focus on your recovery, your future, and on getting back to work.
COVID-19.
Given the rapidly changing status of COVID-19, it may be confusing to know what employees are entitled to. On September 17, 2020, California Governor Gavin Newsom signed
SB 1159
, which provides two new "rebuttable presumptions" that COVID-19 is an occupational injury. Therefore, if the worker contracts COVID-19 and meets the specified criteria, they are eligible for workers' compensation benefits. If employees who are ill can receive benefits, this may help to reduce the spread of the virus. The law also encourages employers to do everything possible to reduce the risk of exposure by following the local safety guidelines. If you don't qualify for a presumption under the new law, you may still be eligible to receive workers' compensation benefits if you contracted COVID-19 at work. The employee must satisfy the threshold requirements, for example, establishing that the illness arose from their employment.
What to Do After a Riverside Work-Related Injury or Illness
If you sustain injuries in a Riverside work-related accident, take the following steps:
Seek prompt medical care. Even if you think you were not injured or your injury was minor, some symptoms of serious or life-threatening injuries do not become apparent until days or even weeks after an accident. California employers must display a notice to employees at the worksite that provides information regarding the medical care network that the employee must use for work-related injuries. Tell the doctor you see that the injury is work-related. It is essential to receive the proper diagnosis and treatment right away.
Notify your employer. Do not ignore the incident or try to cover it up. California's law sets a 30-day time limit for reporting an injury. Waiting more than 30 days may put your workers' compensation benefits at risk. You can still attempt to seek benefits if you report after 30 days, but is losing benefits a risk you are willing to take? Reporting your workplace injury or illness is the first step towards receiving the workers' compensation benefits you deserve. The law protects workers from retaliation, such as demotion or job termination, for reporting an injury to your employer.
Contact an experienced workers' compensation attorney. Do this to help protect your rights and obtain compensation through workers' compensation and any other third parties who may be responsible for your injuries. Delays or missing important deadlines may affect your case.
Injured in an accident? Get a real trial lawyer. Get Gomez.
Riverside Workers' Compensation Lawyers & FAQs
No matter where you work, you may be injured or ill as a result of work-related duties. You may be scared or in pain. You may also need medical care and financial assistance, and you probably have a lot of questions about workers' compensation law. You are not alone. The
National Safety Council
reports that a U.S. worker suffers a work-related injury every seven seconds. That's 540 work injuries per hour and 12,900 work injuries per day. A workers' compensation lawyer can make sure that an injured worker receives all the benefits they deserve under the workers' compensation law. You need an experienced Riverside workers' compensation lawyer to protect your rights and guide you through the process. Gomez Trial Attorneys is here to help.
Why do we have workers' compensation?
Worker's compensation is sometimes called the "grand bargain." The bargain is that, regardless of fault, the employee receives workers' compensation benefits for work-related injuries or illness. In exchange, the employer is protected from lawsuits related to the injury or illness.
Who must have workers' compensation insurance in Riverside?
Each state is different, but in California, all employers are required to carry workers' compensation insurance coverage, even if the company only employs one person. Typically, sole proprietors are not required to have workers' compensation insurance. However, roofers are required to carry workers' compensation for themselves, even if they do not have any other employees. If you are self-employed, check with the California Department of Industrial Relations to see whether you need the insurance. Under California law, anyone working for an employer is presumed to be an employee. Even if the company's headquarters are in another state, business owners must carry workers' compensation insurance for employees who regularly work in California. Employees are not required to pay any part of the insurance premium.
What happens if an employer does not have Riverside workers' compensation insurance?
In California, there are criminal penalties for failing to carry workers' compensation insurance, including a stop order, liens against the employer's property to pay worker benefits, various financial penalties, and even imprisonment.
Do I have to be injured at my workplace for Riverside workers' compensation to cover me?
No. As long as your injury is work-related, it is covered by workers' compensation. Work-related means any injury, illness, or condition you suffer during the course and scope of your employment. Physical injuries, occupational illnesses, or repetitive stress injuries may qualify. However, workers' compensation doesn't cover all work-related injuries. For example, worker's compensation does not cover injuries that happen because an employee is intoxicated or using illegal drugs. Other exceptions include self-inflicted injuries, injuries that happened while the employee committed a serious crime, and injuries suffered when an employee violated company policy.
What benefits does Riverside workers' compensation provide?
California law
requires workers' compensation coverage to provide basic benefits for medical care, temporary and permanent disability, supplemental job displacement, a return-to work supplement, and death benefits. Death benefits are determined by the number of dependents and provide:
Reasonable burial expenses up to $10,000; and
Payments until the youngest dependent turns 18 (disabled minors receive benefits for life) at the total temporary disability rate.
Who gets to choose the treating doctor?
The doctor who treats your injuries or illness will play an essential role in your recovery and may affect your workers' compensation benefits. A doctor might make light of your injuries, provide incorrect or inadequate treatment, or send you back to work too soon, which could result in a reduction or denial of your benefits. In California, you may use your personal primary care physician as your treating doctor, but only if you have given your employer written notice (called predesignation) before the injury that you want to do that and if your employer provides regular health care coverage. Predesignation means that you have the right to be treated by that doctor from the date of injury until treatment is concluded. That doctor must be your regular treating physician who maintains your medical records and who is willing to treat you in the event of a workplace injury or illness. If you predesignate a doctor, be sure to keep a copy of your predesignation form for your records. If you haven't predesignated your doctor, the workers' compensation insurance company will choose your doctor, probably from within the insurer's network of doctors and that physician will provide at least the initial treatment. If you are unhappy with your doctor's advice or your medical care, you may switch to another physician provided you follow certain
procedures
.
What are the types of workers' compensation settlements in Riverside?
There are two types of
workers' compensation settlements
in California:
Stipulated findings and award. This is an agreement that both sides enter into, rather than a decision imposed by a judge. However, once it has been reviewed and signed by a judge, it has the same effect as if the judge set the award.
Compromise and release. This closes the entire case. It pays the injured worker a lump sum and eliminates the need for payments over time. However, any future medical care is not covered, even if it is related to the injury.
What is the statute of limitations for workers' compensation claims?
An injured employee must file a workers' compensation claim within
one year.
However, the law extends that time limit in certain circumstances. For example:
If the worker is under 18 at the time of injury, the one-year statute of limitations begins when the person becomes a legal adult.
If there is a repetitive stress injury, the worker may file a claim up to one year from the date that they became aware of the injury.
If the original injury caused another injury or an additional injury, the injured individual has up to five years from the date of injury to file a claim.
What should I do if I have a job-related injury in Riverside?
Report your injury to your employer or supervisor immediately. You should report it even if you believe the injury is minor. Be sure to mention all the parts of your body that hurt or may be affected by the injury. If it develops slowly over an extended time, report it as soon as you learn or believe it was job-related. Reporting the injury promptly is critical. If you delay reporting for more than 30 days, your employer can't investigate the circumstances fully, and your benefits may be affected. Your employer may tell you where to go for emergency treatment. Be sure to tell the health care provider who treats you that your injury or illness is job-related. Your employer must give or mail you a claim form within one working day after learning about your injury or illness. Fill out a claim form and return it to your employer. This process opens your workers' compensation case. There may be issues about whether your injury or illness was work-related, whether your medical treatment is appropriate, and whether you are entitled to receive permanent disability benefits. Also, while your claim is under consideration, you are entitled to up to $10,000 in treatment under medical treatment guidelines and an increase in your disability payments if they are late. If your claim is not accepted or denied within 90 days of submitting the completed claim form to your employer, the law presumes that your injury or illness was work-related. For your own records, write down all the facts concerning your injury or illness, because in some cases, you may have a third-party liability case in addition to your workers' compensation claim. To figure this out, discuss your case with an experienced workers' compensation lawyer.
What are my employer's responsibilities?
Your employer also has specific duties related to workers' compensation. They must obtain workers' compensation insurance or qualify to become self-insured, place the workers' compensation poster somewhere in the workplace where all employees can see it, and provide new employees with a workers' compensation pamphlet. After an injury or illness occurs, your employer must provide a workers' compensation claim form to you within one working day, a work-related injury or illness is reported. They must promptly return a completed copy of the claim form to you and forward it, along with the employer's report, to the claim's administrator within one working day of receipt. They must also provide transitional duties when appropriate.
What if I need medical care during the claim's acceptance process?
The claim's administrator must authorize medical treatment costing up to $10,000. They are required to do this within one working day after you file a claim form with your employer, even while your claim is under investigation. You can continue to receive treatment for as long as medically necessary. However, some treatments are limited by law and the medical treatment you receive must be evidence-based. The claim's administrator may hire a third party to review your doctor's treatment plan. This process is called a utilization review (UR). The insurance company uses the UR to decide whether or not to approve the treatment recommended by your doctor. In some cases, after the UR the insurance company denies or alters a doctor's request for medical treatment, claiming, for example, that the requested treatment is not medically necessary. In that case, you will receive a written determination letter and an independent medical review (IMR) form and an addressed envelope. You can send this form in to ask for a IMR of the decision. Better yet, give the form to us and let us see if we can appeal the decision for you.
How can I avoid getting hurt on the job?
Employers in California are required to have an injury and illness prevention program to help employers identify and correct workplace hazards before someone is injured. The program must include workplace inspections, procedures for dealing with hazardous conditions, and employee safety training. If you are aware of unsafe conditions, report them to your employer. If they do not correct the problem, contact
Cal/OSHA
, the state agency that enforces health and safety laws.
Why do I need a lawyer in Riverside?
Workers' compensation claims involved many details. Laws are complex and constantly evolving – if you do not have an attorney, errors or delays may affect your claim. If you have been injured or suffered a job-related illness, a workers' compensation lawyer will protect your rights and guide you through the complex workers' compensation process. They know the law and can negotiate with the attorneys representing your employer and the Bureau of Workers Compensation to obtain the best settlement possible. An experienced, dedicated, Riverside workers' compensation lawyer will work to ensure that you receive all benefits and medical treatment provided by law. For more information or a free case evaluation, get in touch with the skilled,
dedicated lawyers
at Gomez Trial Attorneys.
Call Our Riverside Workers' Compensation Lawyers
You work hard to earn a living for yourself and your family and a work-related injury or illness can be devastating for you and those you love. If you are injured or sick because of an unsafe condition on your San Diego job, you may have the right to significant financial compensation. If you are injured at work, do not wait to talk to an experienced construction accident injury attorney – you must file for workers' compensation within the strict time limit set by law. Call Gomez Trial Attorneys at 833-GET GOMEZ (833-438-4663) or
contact us
online for a free, confidential case evaluation.
Injured in an accident? Get a real trial lawyer. Get Gomez.
---
Gomez Trial Attorneys
11840 Pierce Street Ste 200 Riverside, CA 92505
(951) 355-7770
Our Process...
Easy as 1. 2. 3!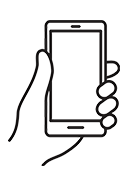 We will determine your case and submit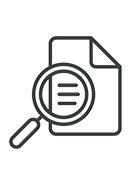 You will get regular update from us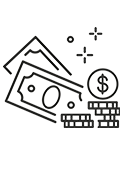 Collect your compensation

"John helped me find doctors, he referred me to his neurologist, his physical therapist, I mean, anything I needed he was right there, every step of the way. I couldn't have asked for a better result from all of this, I would absolutely recommend Gomez Trial Attorneys."

"During the time I was working with Gomez Trial Attorneys, they treated me very, very well. 100% of the time, they believed me, and they were very compassionate. They felt sorry for what happened and they understood the therapy process."

"They held my hand the whole time and kept me in the loop every aspect of my case which was very refreshing to me. They helped me get my settlement offer as fast as possible and I was able to keep my farm"

"The Gomez experience was the best experience it could be for me really, only positive things to say. They really were there every step if the way. Thanks to Gomez Trial Attorneys my dad is able to support my family as a single father"

"He opened the door for me to join his firm to help other brain Injury survivors and I never met another firm who is like this who was so understanding and caring who took the extra step and walked the extra mile with their clients and this is the best"

"I am very satisfied with the outcome with Gomez and I would definitely recommend Gomez to anybody, we tell people all the time, Get Gomez! They are really thorough with everything and they make you feel real comfortable."

"Just helped us through, guided us through, I kept notes all those years, we had questions all the time and they would always keep us informed of what was going on. They just unlayered it, layer by layer, I've never seen anything like them. Thank God for them."
Get your
free consultation
24/7 Support & Free Consultation