California Tire Defects Attorney
The Firestone Tire recall of 2000 brought to the public's awareness the potential dangers of badly manufactured or designed tires. Tire manufacturer recalls are not uncommon. In fact, every major tire manufacturer—Ford Firestone, Uniroyal, Dunlop, and Cooper included—has issued them at one point or another. But in the vast majority of cases, these recalls have only come after a significant number of consumers had been injured or killed by defective tires. Defective tires can separate easily and cause a crash, becoming the direct cause of a catastrophic injury or wrongful death. If you have suffered from a defective tire, it is time to enlist the assistance of the Tire Defect lawyers of  Gomez Trial Attorneys. Based in San Diego, CA our firm represents clients nationally and throughout California who have been injured or lost a loved one due to a defect in an auto, SUV or truck tires. Our highly skilled and experienced teams of attorneys can help ensure that you and your family recover the compensation that you are entitled.
We know that defectively designed or defectively manufactured tires will come apart at a high rate of speed. A tire blowout can cause pieces of the tire to wrap around the wheel, affecting the control of your vehicle. In such circumstances, a vehicle may take a sharp turn or flip and overturn several times. Occupants of the vehicle  are likely to suffer catastrophic injury or death. Tire failures are particularly dangerous when the vehicle is traveling at highway speeds. Tire failures are also more likely to lead to rollovers when they occur on a vehicle with a high center of gravity, such as many popular sport utility vehicles. When a tragedy of this nature has occurred, you want to know who or what was responsible for the tire blowout that caused the serious injury or death. In the case of tire defect (e.g. tread separation), a claim may demonstrate that faulty design led to the blown tire and caused a crash.
Tire blowouts can occur for a number of reasons, including the following:
Tire construction
Tire manufacturing defects
Tire design defects
Tread separation (de-beading)
Tire shredding
De-treading
Adhesion failures
Our attorneys are experienced in investigating and litigating 
product liability claims
. We have the experience, resources, and skill required to handle even large and complex tire defect cases. One of the most difficult and important tasks in preparing and presenting a defective tires case is securing the assistance and testimony of qualified experts. The defective tire lawyers at our law firm have the resources necessary to obtain experts that are qualified to testify about the defective products at trial. We are able to build the best possible case for our clients by keeping our caseloads low and by hiring qualified experts and investigators to help assemble evidence. In this way, even if a case settles out of court, the preparation our attorneys have made for trial gives them a very strong bargaining position and usually yields higher settlements. Contact the experienced tire blowout lawyers of Gomez Trial Attorneys for a free initial consultation and evaluation of your case today.
Our Process...
Easy as 1. 2. 3!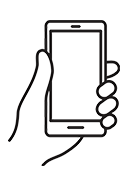 We will determine your case and submit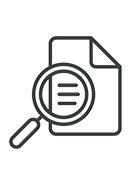 You will get regular update from us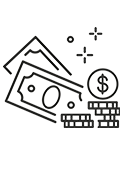 Collect your compensation

"John helped me find doctors, he referred me to his neurologist, his physical therapist, I mean, anything I needed he was right there, every step of the way. I couldn't have asked for a better result from all of this, I would absolutely recommend Gomez Trial Attorneys."

"During the time I was working with Gomez Trial Attorneys, they treated me very, very well. 100% of the time, they believed me, and they were very compassionate. They felt sorry for what happened and they understood the therapy process."

"They held my hand the whole time and kept me in the loop every aspect of my case which was very refreshing to me. They helped me get my settlement offer as fast as possible and I was able to keep my farm"

"The Gomez experience was the best experience it could be for me really, only positive things to say. They really were there every step if the way. Thanks to Gomez Trial Attorneys my dad is able to support my family as a single father"

"He opened the door for me to join his firm to help other brain Injury survivors and I never met another firm who is like this who was so understanding and caring who took the extra step and walked the extra mile with their clients and this is the best"

"I am very satisfied with the outcome with Gomez and I would definitely recommend Gomez to anybody, we tell people all the time, Get Gomez! They are really thorough with everything and they make you feel real comfortable."

"Just helped us through, guided us through, I kept notes all those years, we had questions all the time and they would always keep us informed of what was going on. They just unlayered it, layer by layer, I've never seen anything like them. Thank God for them."
Get your
free consultation
24/7 Support & Free Consultation