San Bernardino Bicycle Accident Lawyers
All San Bernardino Case Types
San Bernardino Bicycle Accident Attorneys
Bicycle accidents can cause catastrophic injury to bike riders, who have little protection from the pavement or from a vehicle that strikes them. Often, bicycle accident victims suffer injuries that can have lifelong implications: traumatic brain injury or spinal cord damage, for example.
If you suffered serious injuries in a bicycle accident in San Bernardino, an experienced San Bernardino bicycle accident attorney can help you seek the compensation you deserve for your injuries. Contact Gomez Trial Attorneys today at (619) 237-3490 to schedule a free consultation.
San Bernardino Bicycle Accident Injuries and Their Aftermath
Bicycle riders often have only minimal protective gear to decrease their risk of severe injury in an accident, even if they wear helmets, gloves, and other safety equipment. In San Bernardino, bicycle riders should wear helmets to help provide vital protection. While helmet use can substantially reduce the risk of head injuries and injuries to the face and neck, it may not eliminate those risks.
Traumatic Brain Injury
While wearing a helmet can
substantially reduce
traumatic brain injury risks in an accident or decrease the severity of those injuries, bicycle accident victims can still experience severe head trauma in the accident. During an accident, the head can strike the pavement, a vehicle, or an obstacle in the road with enormous force, even when cushioned by a
helmet
. Always wear your helmet when riding your bicycle to reduce the risk of severe injury in an accident, since traumatic brain injury can cause a wide range of life-altering symptoms.
Traumatic brain injury
can leave victims with physical, mental, and emotional symptoms. Physical
symptoms
can include ringing in the ears, tunnel vision, blurred vision, or sleep disturbances: either sleeping too much as the brain tries to heal itself or difficulty sleeping at all. Mental symptoms may include trouble with focus or concentration as well as the memory difficulties many people traditionally think of when they imagine a traumatic brain injury. Victims may lose some problem-solving or creative thinking capacity, which may make it difficult for them to complete their normal job-related responsibilities. In addition, many victims struggle with emotional symptoms, most notably difficulty with emotional regulation. Due to these challenges, victims may have extreme reactions to any emotional stimulus or react inappropriately to certain situations.
Spinal Cord Injury
Spinal cord injuries
can range in severity depending on their location and complexity.
A complete spinal cord injury results in paralysis and loss of sensation below the site of the injury. It may also lead to decreased organ function, which generally involves a host of other medical complications.
An incomplete spinal cord injury, in which the spinal cord is not completely severed, may not cause full paralysis, but it can cause a loss of motor function below the site of the injury as well as decreased organ function. Many victims must use a wheelchair or crutches and braces to get around. If the injury occurs high on the spinal cord, victims may lose function in the hands and arms as well as below the waist.
Spinal cord injuries
cause particular complications for active bicycle riders, since they often prevent riders from getting back on their bikes and enjoying many of their favorite leisure activities. The injury may also make it difficult for bike riders to go back to work, especially if they work in physical professions or need time to learn how to cope with their limitations, especially after a complete spinal cord injury, or one that occurs high up on the spine.
Amputations
Amputations occur when a limb is removed, either by the force of the bicycle accident itself or by a surgeon due to the extent of the damage to the limb. Sometimes, after a bicycle accident, doctors may discover that the limb suffered such extreme damage that removal will create a better outcome for the patient than leaving the limb intact. Other times, decreased blood flow as a result of accident injuries can cause the limb to die, which may lead to the need to amputate. Amputees often need to go through substantial occupational therapy to relearn how to cope with their limitations. They may also choose to use a prosthetic limb to help restore some mobility and independence. These prosthetic devices, however, can add a high, ongoing medical expense to amputees' lives, since they often require replacement an average of every three to five years.
Road Rash
Most bicycle riders have, at some point, experienced minor road rash from a crash or fall on the road. When the body drags across the road at any rate of speed, it can tear away the protective layer of skin, leading to painful injuries. In a bicycle accident with a car, road rash can be extremely severe, covering a much larger portion of the body and going deeper than the road rash riders often experience in a minor accident on their own. Road rash often leads to many of the same symptoms as a burn. Like burns, road rash strips away the protective layer of skin that covers the body. Many victims suffer infections, since bacteria can more easily get inside the body through the injury. Infection rates are high without proper treatment due to foreign matter in the wound. Victims with road rash often suffer considerable scarring, even with treatment.
Filing a Claim for a San Bernardino Bicycle Accident: the Basics
Following a San Bernardino bicycle accident caused by another party's negligence, you may deserve compensation for your injuries and the expenses you face as a result of your accident. Contact an experienced San Bernardino bicycle accident attorney as soon after your accident as possible. An attorney can offer several advantages as you file your claim. Not only does an attorney better understand the full compensation you deserve for your injuries, which means that you can get a better idea of when to accept a settlement offer, an attorney can help investigate your accident, negotiate your claim, and guide you through the process.
Determining the Compensation You Deserve for a San Bernardino Bicycle Accident
To determine the compensation you deserve for a San Bernardino bicycle accident, an attorney will start by looking at the extent of your medical expenses. Most often, medical expenses form the foundation of a bicycle accident claim. Keep track of your medical bills as they come in so that you can give a full, accurate account of the medical bills that resulted from your accident. Medical bills include everything from initial, emergency treatment costs all the way through ongoing treatments or therapy in the months after your accident. Make sure you consider factors like durable medical equipment, follow-up appointments with your doctor, and the cost of treatment for any complications you experienced due to your injuries, since they can all factor into your claim. Next, evaluate the time you lost at work due to your injuries. In some cases, you may have gone back to work relatively quickly after your accident. Your employer might have let you work from home or offered modifications that would help get you back in the office as soon as possible. In other cases, your injuries might have prevented you from going back to work at all during your recovery. For example, a victim who suffered a traumatic brain injury in a bicycle accident might have a very hard time working in a customer service position, since customer service representatives have to think fast on their feet and deal with customer complaints. Some accident victims may permanently lose the ability to work in their former professions due to the extent of their injuries. Calculate all the time you lost at work due to your injuries, even if you used vacation time to help cover some of that time off. An attorney will help you learn more about how this might impact your claim. Finally, an attorney will help you determine how to include pain and suffering as part of your claim. Not only does your physical pain related to your injuries add to your claim, the amount of emotional anguish you experienced due to your injuries can also increase the compensation you receive. For example, if you ride your bike regularly for leisure and it is one of your favorite activities, you may struggle with the inability to ride during your recovery, especially if you permanently lose the ability to ride. Other victims struggle with the loss of independence or find themselves losing relationships as a result of their injuries. Working with an attorney can help you calculate the financial value of this suffering and learn more about how to include it as part of your claim.
Identifying the Liable Party for Your San Bernardino Bicycle Accident
Most often, the driver of the car that hit you bears liability for the injuries that you suffered in a San Bernardino bicycle accident. Other factors, however, can impact your claim and exacerbate your injuries. If an attorney discovers that another party contributed to your accident, it may increase the compensation you can receive, since you can file a claim against each party that contributed to your accident. Some additional potentially liable parties are described below.
The driver's employer. If you had an accident with a driver who was on the clock for their employer at the time, that employer may share liability for the accident. Sometimes, the employer commits an act of negligence that leads to the accident, such as failing to properly maintain a vehicle, or insisting that a driver get behind the wheel despite illness, inebriation, or poor weather conditions. Other times, the company might try to mandate that a commercial driver exceed the federally limited number of hours they can legally drive during each shift or push a driver to speed or drive while distracted to meet tight delivery times and job requirements.
The vehicle's manufacturer. Did a vehicle malfunction cause the accident? If so, the vehicle manufacturer may share liability for the accident and your injuries. In some cases, a mechanic who recently worked on the vehicle may also share liability. For example, if the mechanic failed to properly repair the vehicle or if the mechanic damaged something while conducting repairs.
Your bicycle's manufacturer. Sometimes, a parts failure on your bicycle could lead to an accident. Perhaps your brakes malfunctioned, or a wheel was misaligned, causing your bicycle to go spinning out of control before you could react, causing an accident. If your bike malfunctioned, leading to an accident, the manufacturer of your bicycle may share liability for your injuries.
Talk to an attorney to identify who caused or contributed to your bicycle accident and how that might affect your San Bernardino bicycle accident claim.
Negotiating With the Insurance Company After a Bicycle Accident: What You Need to Know
After a bicycle accident caused by a driver, you may get a call from the driver's insurance company, offering you a settlement for the accident. The insurance company may try to convince you to accept that settlement offer immediately, without giving you time to think about it. The company may also push for you to decide before you understand the full compensation you deserve by calculating all of your current accident-related expenses or before you understand what your long-term medical prognosis and treatment will look like as you recover from your accident. Consult an experienced San Bernardino bicycle accident attorney to get a better idea of how much compensation you deserve for your injuries and when to accept a settlement offer. An attorney can help you make decisions based on the extent of your injuries and the driver's insurance policy, not on the insurance company's desire to limit its financial liability following an accident involving serious injuries.
San Bernardino Bicycle Accident Victims Get Their Questions Answered
Riding your bicycle around San Bernardino is a pleasant experience. Whether you ride your bike for fun, for exercise or to ride to work, you expect to return home safely. There are many
bicycle laws in California
requiring car drivers to pay attention to people like you. Despite these laws, bicycle accident deaths have reached an
all-time high
. After any injury, you are left with questions about what comes next. With bicycle accidents, your injuries might be extremely severe, leaving you with a lifetime of medical challenges creating more fear about what the future holds. Feeling vulnerable after your bike accident is completely understandable. You are worried about your health and well being. You also wonder how you will pay your bills, especially if you have to spend any time out of work and without income. Fortunately, all you need to do is speak with an experienced San Bernardino bicycle accident lawyer who can answer all of your questions and help you get the compensation you need so you do not have to worry about your bills.
Can I sue the San Bernardino driver who hurt me?
Yes, if the driver was at fault for your bicycle accident, you can pursue a claim for damages against them. To prove your San Bernardino bicycle accident claim against the negligent driver, you must show:
That the at-fault party owed you a duty of care to drive safely;
That the at-fault party breached that duty of care; and
Because the at-fault party did not drive safely, your bicycle accident happened and you suffered injuries and related damages.
This might seem straightforward, but winning  a San Bernardino bicycle accident claims are usually very complex. They require experienced guidance from a trusted legal advisor. It's also important to understand that you are usually not attempting to collect compensation directly from the driver who caused your injuries. Most likely, their insurance company will be the one to negotiate and pay out a claim.
What if I wasn't wearing a helmet?
Although it is a good idea to do so,
California law
does not require adults to wear helmets while riding a bike. Even if you were not wearing a helmet when you were struck by a vehicle, you can still bring a bicycle accident claim against the negligent driver. Your choice to not wear a helmet did not impact whether the driver acted negligently.
Wearing a helmet
and taking other safety precautions is always a good idea. Bicycle accident injuries are often very serious. By their very nature, bicycles provide riders very little protection. So when you are hit by a vehicle, your body takes the full force of the impact. This often results in serious injuries. So taking any steps you can to protect yourself, like wearing a helmet, is the smart thing to do. Even if you are a careful bike rider, you cannot control what other people do. Being prepared is the best option.
The police report declared the driver at fault, so why do I need a San Bernardino bicycle accident lawyer?
When you are involved in a bicycle accident, someone will likely call the police to the accident scene. The police will quickly review the accident, speak with witnesses, and compile a report. In their police report, they may even assign fault to the driver who hit you. However, this report is merely a guide. To make a successful accident claim, you need a proper investigation of your bicycle accident – that comes when you hire a knowledgeable bicycle accident lawyer in San Bernardino. Your legal representative can investigate your accident, help preserve evidence, and speak with witnesses. Obtaining witness statements as soon as possible after your accident is important. Not only can witnesses provide unique perspectives on the seconds leading up to your accident, they also forget things quickly. The sooner we can talk to witnesses and get an understanding of what they saw, the better it is for your San Bernardino bicycle accident claim.
Can I just use my family lawyer?
Your ability to recover maximum compensation for your injuries depends on the lawyer you choose. Similar to doctors, lawyers also specialize in specific fields of law. You would not go to a general practitioner if you were diagnosed with cancer, you would seek out an oncologist who specializes in the specific type of cancer you had. The same is true in the law. You want a lawyer who understands the nuances of San Bernardino bicycle accident claims. A general practice lawyer will not have the same experience in San Bernardino bicycle accident claims that you need and deserve. They will not know how to properly preserve evidence, negotiate with big insurance companies, and protect your best interests at trial. You only have one shot to win your case—only trust this responsibility to a legal advisor with proven experience in bicycle accident injury claims.
What if poor road conditions caused my San Bernardino bicycle accident?
A pothole, uneven pavement, or other road hazards could have caused your accident. You can still likely bring a claim for your bicycle accident. However, your claim will most likely be against the city or municipality that controlled the road you were on rather than the driver. There are some special rules for bringing a bicycle accident claim against the government of San Bernardino. The first thing to note is that it is harder to win a claim against the government than against a private individual, but that does not mean it is impossible or you should give up. What it does mean is that it is even more important to use the services of an experienced San Bernardino bike accident lawyer. Second, your time to
file a claim
against the government is
greatly limited
. This is why it is so important to speak with a lawyer as soon as possible after your accident. With only six months to bring a claim against a government entity in California, you must act fast. Any delay could leave you paying out of pocket for your medical expenses and financial losses.
Do I have to file my San Bernardino bicycle accident claim soon?
Yes. If your claim is against an individual or company, you have a little bit more time to bring your claim than if your claim is against the government. Still, you should not delay. You only have
two years
from the date of your injury. While two years seems like a long time, it will go by quickly. Bicycle accident injuries are often severe, leaving you with a long recovery time. You may face:
Multiple surgeries;
Extended hospital stays;
Long periods out of work;
In-facility rehabilitation;
In-home care; and
An inability to return to work.
The time to file your San Bernardino bike accident claim will go by fast and the witnesses to your accident will forget the details over time. By partnering with a trusted San Bernardino bicycle accident injury lawyer right after your accident, you will give yourself the best chance to make a full recovery.
How much is my San Bernardino bicycle accident case worth?
Every bicycle accident victim asks this question. Unfortunately, we do not have a precise answer. You should not trust a lawyer who promises you a specific recovery. San Bernardino bike accident claims are all unique. While you may suffer similar injuries to another victim, the exact circumstances of your accident, your injuries, and your financial losses will vary. Because of this, we cannot give you an exact answer. What we can do is work with you to determine an estimate of what you will requireto get better. Doing this exercise allows us to better understand your case and how it has affected your life. In particular, we will want to calculate your future needs. Right now, you see the medical bills sitting on your kitchen table. You know the total. What you do not know is the exact amount that will come in the future. We will estimate how much time you will need to recover, how much income you will lose because of that recovery time, and what your future medical bills may be. This gives us a good idea of the full value of your San Bernardino bike accident claim. So, when the insurance company comes to the table with a low-ball settlement, we know it is much lower than  what you actually need and deserve. A lawyer who does not have  experience with bicycle accident injury claims will not be able to help you estimate these costs and get a true value of your needs.
Should I talk to the insurance adjuster first?
Never. The insurance company represents the at-fault driver in your accident. They do not have your best interests at heart. When they ask to speak with you, they will record your statement and use any part of it that they can against you. Their goal is to make it seem like the accident was at least partially your fault so they can deny your claim and keep the money in their pocket and out of yours. When you partner with a bicycle accident injury lawyer in San Bernardino, your lawyer can talk to the insurance company on your behalf. This helps to protect your rights by ensuring the insurance company cannot use any misstatements against you to deny your claim. The insurance company may also try to offer you a quick settlement. If you have not yet spoken with a lawyer to estimate your future needs, you may grossly underestimate the total value of your claim and be tricked into accepting a settlement that does not meet your needs. Even worse, when you sign the settlement offer, you waive your right to bring any future claims against the insurance company for this bicycle accident. That means that months or years later when the settlement funds have run dry but you still have medical expenses related to your accident, you are out of luck. You could end up paying out of pocket and absorbing the financial burden for an accident you did not cause. It is a tragic situation that we want to help you avoid. Working with a seasoned San Bernardino bicycle accident attorney can help you avoid this and help ensure you do not have to pay a dime to recover from your injuries.
What damages can I collect in my San Bernardino bicycle accident case?
Depending on the severity of your injuries, you may collect damages that include:
Pain and suffering;
Emotional distress;
Lost wages;
Lost earning potential;
Loss of companionship;
Loss of enjoyment of life;
Present and future medical bills; and
Rehabilitation costs.
However, you cannot  simply ask for these damages. You must file a San Bernardino bicycle accident claim and get ready for battle. The insurance company will not simply give you money. They will try and give you a small amount to make you go away but that will not cover all of your needs. Your chosen legal representation can change that. We know how to battle the big insurance companies and their team of lawyers. We have the proven experience of successfully negotiating settlements for our clients, just like you. With the right
personal injury lawyer
at your side, you can collect every dollar you deserve.
How can your San Bernardino bicycle accident lawyers help me?
Our bicycle accident attorneys in San Bernardino can help protect your rights and maximize your recovery. Your lawyer will investigate your accident, speak with medical experts, speak with witnesses, review police and medical records, negotiate with insurance companies, and represent your best interests at trial if necessary. Most San Bernardino bicycle accident claims settle out of court, but sometimes, insurance companies refuse to settle for a fair and reasonable amount. When that happens, your case may need to go to trial to get you every dollar you deserve. We know you want to put this experience behind you but we also do not want to see you settle for less than what you need. Even during negotiations with the insurance company, your lawyer may begin to prepare for the possibility of trial. Choose a legal team with San Bernardino bicycle accident experience. If you or a loved one has suffered injuries in a bicycle accident, contact an experienced San Bernardino bicycle accident attorney today. The lawyer you choose can make all the difference in your ability to recover compensation for your injuries. Any further delay could result in your inability to collect maximum compensation from the at-fault party.
Contact Our Experienced San Bernardino Bicycle Accident Attorney Today
If you suffered severe injuries in a San Bernardino bicycle accident, an attorney can give you a better idea of the compensation you deserve and provide you with valuable assistance in filing your claim.
Contact Gomez Trial Attorneys
today at
(619) 237-3490
to learn more about your legal rights following a bicycle accident in San Bernardino.
Our Process...
Easy as 1. 2. 3!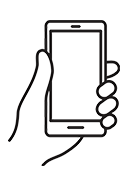 We will determine your case and submit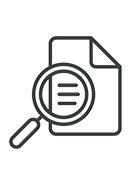 You will get regular update from us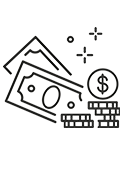 Collect your compensation

"John helped me find doctors, he referred me to his neurologist, his physical therapist, I mean, anything I needed he was right there, every step of the way. I couldn't have asked for a better result from all of this, I would absolutely recommend Gomez Trial Attorneys."

"During the time I was working with Gomez Trial Attorneys, they treated me very, very well. 100% of the time, they believed me, and they were very compassionate. They felt sorry for what happened and they understood the therapy process."

"They held my hand the whole time and kept me in the loop every aspect of my case which was very refreshing to me. They helped me get my settlement offer as fast as possible and I was able to keep my farm"

"The Gomez experience was the best experience it could be for me really, only positive things to say. They really were there every step if the way. Thanks to Gomez Trial Attorneys my dad is able to support my family as a single father"

"He opened the door for me to join his firm to help other brain Injury survivors and I never met another firm who is like this who was so understanding and caring who took the extra step and walked the extra mile with their clients and this is the best"

"I am very satisfied with the outcome with Gomez and I would definitely recommend Gomez to anybody, we tell people all the time, Get Gomez! They are really thorough with everything and they make you feel real comfortable."

"Just helped us through, guided us through, I kept notes all those years, we had questions all the time and they would always keep us informed of what was going on. They just unlayered it, layer by layer, I've never seen anything like them. Thank God for them."
Get your
free consultation
24/7 Support & Free Consultation