San Bernardino Personal Injury Lawyers
All San Bernardino Case Types
San Bernardino Personal Injury Lawyers
It only takes the span of a few moments to change your life forever. After that, the life you once knew vanishes and you may find that the road to recovery which lies ahead is a long, tough journey. Nobody should have to do this alone.
Serving the San Bernardino area for years, Gomez Trial Attorneys has resources, time, and experience to dedicate our clients. We have built our San Bernardino personal injury law firm with trial attorneys who put our clients' needs, and the needs of their families, first. Our San Bernardino personal injury lawyers come from a diverse background and a multitude of prestigious law schools around the nation. We are a line of defense when taking on personal injury cases in San Bernardino.
Gomez Trial Attorneys has won monumental cases for our clients, with significant settlements and payouts over the years. We are committed to our clients and fight zealously for them, whether in a court of law or at the negotiation table. The dedication of our team of San Bernardino personal injury lawyers and paralegals has leveled the playing field for ordinary people up against the odds. Gomez Trial Attorneys may be the right fit for you.
Table of Contents
SAN BERNARDINO PERSONAL INJURY FAQ
As you go about your daily routine in and around San Bernardino, you encounter multiple scenarios that can lead to a serious injury. Most of the time, you navigate life's hazards without harm. However, sometimes you run into bad luck, and end up hurt.
Californians who suffer a preventable injury as a result of someone else's negligence, carelessness, or willfully harmful actions have the right to take legal action against that party seeking damages. Few of them, however, know much about the scope of those rights, or how to enforce them.
Below, we answer some frequently asked questions we receive about personal injury cases in San Bernardino. For answers to specific questions about legal rights related to an injury, illness, or other harm you or a loved one suffered, contact an experienced San Bernardino personal injury lawyer at Gomez Trial Attorneys today.
WHAT KINDS OF CASES DO YOUR SAN BERNARDINO PERSONAL INJURY LAWYERS HANDLE?
As their title suggests, personal injury lawyers represent San Bernardino residents, workers, and visitors in legal actions seeking compensation for physical and emotional injuries caused by someone else's wrongful decisions or actions.
Harm can come to someone in countless ways, and a full-service personal injury law firm will typically handle all of them. However, the bulk of injuries that individuals suffer in San Bernardino arise from a relatively small number of scenarios.
These are:
Truck accidents;
Drunk driving accidents;
Motorcycle accidents;
Bicycle and pedestrian accidents;
Premises liability/slip-and-fall accidents;
Injuries caused by defective products;
Nursing home negligence and abuse; and
Again, however, this is only a partial list of the limitless number of ways a person can suffer harm because of someone else's unreasonably dangerous conduct. No matter how someone suffers an injury in San Bernardino, an experienced personal injury lawyer can usually help.
WHAT INJURIES ARE TYPICALLY ASSOCIATED WITH SAN BERNARDINO PERSONAL INJURY LAWSUITS?
The injuries San Bernardino residents, workers, and visitors might suffer also cover a wide range of harms.
Some common injuries for which lawyers help victims recover compensation include:
Traumatic brain injuries (TBIs);
Spinal cord injuries (SCIs);
Childbirth injuries;
Neck and back injuries;
Severe orthopedic injuries;
Burns;
Amputations and crushed limbs;
Illnesses caused by toxic exposure; and
Illnesses and health complications caused by abuse or neglect.
Experienced San Bernardino personal injury attorneys who have years of law practice under their belt draw upon a wealth of knowledge about the diverse kinds of injuries their clients can suffer. In hiring an attorney, ask about the attorney's familiarity with the particular injury you or a loved one suffered.
HOW SEVERE DO MY INJURIES NEED TO BE TO FILE A SAN BERNARDINO PERSONAL INJURY CLAIM?
When it comes to your basic legal rights, the severity of your injury does not matter. No individual, company, organization, or government agency has the right to injure you or a loved one through carelessness, recklessness, or willfully harmful actions. You have the right to hold anyone who causes that kind of harm legally and financially accountable.
For that reason, we encourage anyone who has suffered harm through someone else's wrongful decisions or actions to contact an experienced San Bernardino personal injury lawyer for a free consultation. Never simply assume that your injury is too minor to matter. All injuries matter, and it may surprise you to learn that an injury has caused you more harm than you first thought.
HOW MUCH TIME DO I HAVE TO TAKE LEGAL ACTION IN SAN BERNARDINO AFTER AN INJURY?
California's statute of limitations sets a two-year deadline for filing a personal injury claim, in most cases. That means that you generally have two years from the date of your injury to take legal action seeking compensation from the party who caused you harm. If you miss that deadline, then you risk losing your legal rights to compensation.
In some cases, the law may expand or shrink those time limits. For example, sometimes victims do not know about their injury or illness right away. Instead, it takes a long time for symptoms to emerge, such as in some cases of exposure to toxic substances. The law may give those victims two years from the date they discovered, or reasonably could have discovered, their injury, to make a claim.
To protect yourself against losing your rights by missing a deadline, consult with an experienced San Bernardino personal injury attorney as soon as possible you suffer, or learn about, your injury.
CAN I AFFORD TO HIRE YOUR SAN BERNARDINO PERSONAL INJURY ATTORNEYS?
Yes. Our personal injury law firm offers free case reviews or consultations for potential clients. These meetings provide an opportunity for you to tell your story to a lawyer and learn about the best way to proceed for your individual circumstances. They also serve as a chance for you to learn about the attorney and firm, so that you can decide if we're the right professionals to represent you in your personal injury claim.
Many San Bernardino personal injury victims face significant financial challenges in the aftermath of a severe injury. Many cannot work or have missed a significant amount of time from their jobs, and have amassed piles of bills for medical costs.
For that reason, personal injury lawyers typically take cases for injured clients on a contingency fee basis. This means the lawyer takes the case in exchange for receiving a cut of any of the money the lawyer succeeds in recovering on the client's behalf. The client does not pay money upfront, and does not get charged by the hour or task.
Thanks to contingent fee arrangements, anyone in San Bernardino who suffers a personal injury can afford a top-notch lawyer.
WHO IS RESPONSIBLE FOR PAYING MY MEDICAL BILLS AFTER A SAN BERNARDINO PERSONAL INJURY?
Fear they can't pay huge mountains of medical bills motivates many of our clients to seek our help.
The law makes you responsible for paying your medical bills after an injury even if someone else's bad decisions or dangerous actions caused them. It's up to you to find the money to pay for them.
Many people carry health insurance and other types of coverage to pay for unexpected medical expenses. However, even insurance does not always cover all costs associated with a San Bernardino personal injury.
An experienced San Bernardino personal injury lawyer works to secure money from at-fault parties to help you pay the bills that your insurance (if you have it) does not cover. The process of taking legal action for damages can take some time, however, so a lawyer can often also help you negotiate with your medical providers to postpone payment of your bills until your claim is settled or resolved.
Speak with an experienced San Bernardino personal injury lawyer today if you worry about paying large medical bills from an injury or illness caused by someone else.
DO I HAVE TO GO TO COURT FOR MY SAN BERNARDINO PERSONAL INJURY CLAIM?
It's possible, but do not let a fear of going to court stop you from speaking with a skilled San Bernardino personal injury lawyer today.
The vast majority of personal injury cases do not end up in a courtroom. Instead, lawyers and representatives of the parties most often negotiate a settlement of the injured person's claims on their own or with the help of a mediator.
That said, some cases need to head to court to achieve a fair and just outcome. For that reason, San Bernardino personal injury victims should always hire a lawyer who has a strong reputation as a skilled trial lawyer with a demonstrated track record of results in and out of the courtroom. By hiring a top-notch trial attorney, injured San Bernardino residents, workers, and visitors give themselves the widest range of options for achieving the best possible financial outcomes for their situations.
SHOULD I TAKE A SETTLEMENT OFFER FROM AN INSURANCE COMPANY?
Not without consulting with a skilled San Bernardino personal injury lawyer first.
Insurance companies are not looking out for your best interests when they offer you a settlement, even if you are their policyholder. Instead, they focus on their bottom line by doing what they can to minimize their financial exposure to your injuries and losses. This is especially true of insurance companies who sold insurance to a party who caused your injuries.
A settlement offer from an insurance company always comes with strings attached; namely, that you must waive your rights to sue for the injuries you suffered. That makes insurance settlements a one-shot-deal. There are no do-overs. If the amount of money you accept as a settlement turns out to fall short of the sum you need to pay your bills, you cannot reopen your claims to get more.
An experienced San Bernardino personal injury lawyer can work with you to evaluate the full scope of the injuries and losses you have suffered, and to translate that harm into dollars-and-cents. Then, the attorney can negotiate on your behalf with an insurance company, to make sure that any settlement offer the company puts on the table represents fair compensation for your claim.
Ultimately, you get to decide whether to accept or reject a settlement from an insurance company. However, the advice and efforts of a skilled attorney often make the difference between a settlement that leaves you empty-handed down the road, and one that pays you the full value of your claim.
I SUFFERED INJURIES AT WORK. CAN I SUE MY EMPLOYER?
In most cases, that's not necessary. Employers in California and throughout the United States are required to purchase workers' compensation insurance to cover their employees against the costs of work-related injuries and illnesses.
Employees who get hurt or sick on the job can file a workers' compensation claim for benefits that pay for their medical costs and replace some of their lost wages. The insurance company must pay these benefits, in most cases, regardless of who caused the worker's injury.
Still, workers may have the right to recover damages against someone other than their employer or a co-worker. For example, a construction worker injured in an accident on a job site might have grounds to sue the property owner or the manufacturer of construction equipment that malfunctioned.
Skilled San Bernardino personal injury attorneys can represent workers in filing workers' compensation claims, appealing claims that an insurance company denies, and taking legal action against third parties for damages.
HOW MUCH MONEY COULD I GET FROM A SETTLEMENT OR JURY AWARD IN MY SAN BERNARDINO PERSONAL INJURY CLAIM?
It depends on the specific facts and circumstances of your claim. And, of course, you must always remember that there are no guarantees of receiving money through a legal claim, which is why it is always important to hire a skilled, experienced San Bernardino personal injury trial attorney who gives you the best possible chance of succeeding in your claim.
Generally speaking, the damages a San Bernardino personal injury victim can seek to recover in a legal action consist of compensation for:
Medical expenses related to a personal injury, including the cost of emergency care, hospitalization, surgeries, long-term care, therapy, doctor visits, and medication;
Non-medical expenses the victim has because of the injury, such as added costs of help with childcare or transportation;
Lost wages, past and future, owing to the injury, such as when a victim misses work or cannot return to work because of a disability;
Pain, suffering, and reduced quality of life caused by the injury; and
In some cases, exemplary (or punitive) damages that punish the party at fault for extreme or outrageous conduct.
The severity of a person's injury and the impact the injury has on the person's life largely dictate the amount of money that falls into each of these categories.
Also, the amount of money you have a legal right to receive for a San Bernardino personal injury can differ from the amount of money you have a realistic expectation of actually recovering. The strength of your case and the ability of the at-fault party to pay damages to you can affect the outcome of a claim.
Hiring a skilled San Bernardino personal injury lawyer to handle your claim helps to minimize these limitations. An experienced trial attorney has the know-how and resources to build the strongest possible case for your situation, and to locate as many sources of payment for you as possible.
Contact our skilled, experienced San Bernardino personal injury lawyers today for a free consultation about your personal injury claim.
CONTACT OUR SAN BERNARDINO PERSONAL INJURY ATTORNEYS TODAY
This sometimes lengthy process can drain you emotionally. Gomez Trial Attorneys can help expedite the process and increase your odds of getting the compensation you deserve for your personal injury. When John Gomez started this firm, he was determined to put together a team of trial attorneys who were a force to be reckoned with, to fight for ordinary people facing uphill battles. We pursue a successful result in every case, and we are not afraid to fight for the rights of our clients. You did not ask to be injured. You should not have to pay for treating those injuries.
Gomez Trial Attorneys is here to take on San Bernardino personal injury cases so victims can put their lives back together. We are dedicated to our clients and love what we do. If you were injured in the San Bernardino area, contact us or call us at (619) 237-3490 today to see what Gomez Trial Attorneys can do for you. Injured in an accident? Get a real trial lawyer. Get Gomez.
---
CLIENT TESTIMONIAL
"They have some of the most professional staff I've ever met. I would 100% recommend going to them in the future"
Rating: 5/5 

Christopher R.
Read more reviews on Google.
"I am very satisfied with the outcome with Gomez and I would definitely recommend Gomez to anybody, we tell people all the time, Get Gomez! They are really thorough with everything and they make you feel real comfortable."
Our Process...
Easy as 1. 2. 3!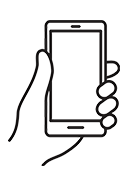 We will determine your case and submit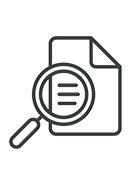 You will get regular update from us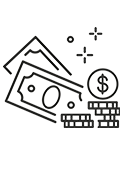 Collect your compensation

"John helped me find doctors, he referred me to his neurologist, his physical therapist, I mean, anything I needed he was right there, every step of the way. I couldn't have asked for a better result from all of this, I would absolutely recommend Gomez Trial Attorneys."

"During the time I was working with Gomez Trial Attorneys, they treated me very, very well. 100% of the time, they believed me, and they were very compassionate. They felt sorry for what happened and they understood the therapy process."

"They held my hand the whole time and kept me in the loop every aspect of my case which was very refreshing to me. They helped me get my settlement offer as fast as possible and I was able to keep my farm"

"The Gomez experience was the best experience it could be for me really, only positive things to say. They really were there every step if the way. Thanks to Gomez Trial Attorneys my dad is able to support my family as a single father"

"He opened the door for me to join his firm to help other brain Injury survivors and I never met another firm who is like this who was so understanding and caring who took the extra step and walked the extra mile with their clients and this is the best"

"I am very satisfied with the outcome with Gomez and I would definitely recommend Gomez to anybody, we tell people all the time, Get Gomez! They are really thorough with everything and they make you feel real comfortable."

"Just helped us through, guided us through, I kept notes all those years, we had questions all the time and they would always keep us informed of what was going on. They just unlayered it, layer by layer, I've never seen anything like them. Thank God for them."
Get your
free consultation
24/7 Support & Free Consultation