San Bernardino Train Accident Lawyers
All San Bernardino Case Types
San Bernardino Train Accident Lawyers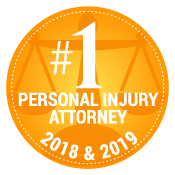 Trains play an important role in the daily lives of San Bernardino residents, workers, and visitors. Commuters take the Metrolink daily from San Bernardino Depot and the downtown Transit Center to and from the larger cities on the coast. Railroad workers spend their days moving cars, trucks, and freight at the BNSF intermodal and automotive rail yards. Long-distance Amtrak passengers pass through and frequently stop in San Bernardino on their way back and forth across the vast American southwest.
With all of that rail traffic flowing through San Bernardino, accidents can happen, including collisions with vehicles at railroad crossings or pedestrians along tracks, derailments, and a wide variety of incidents affecting passengers that ride in trains or workers doing their jobs around them. Any of these accidents can inflict severe, and even fatal, injuries.
In the aftermath of a San Bernardino train accident, victims and their families need the help of an experienced train accident injury attorney to guide them through the process of obtaining compensation for their injuries and losses. The team at Gomez Trial Attorneys can help; reach out today to learn about your legal rights and options after a San Bernardino train accident harms you or a loved one.
ABOUT OUR REPRESENTATION OF TRAIN ACCIDENT VICTIMS
Gomez Trial Attorneys is a premier, award-winning law firm representing victims of a wide variety of accidents and incidents throughout Southern California. Our team of seasoned, skilled trial lawyers has a well-earned reputation for getting results in even the most challenging and complicated personal injury matters, which is exactly what victims of train accidents in San Bernardino need to 
secure compensation for their injuries and losses
. More than many other types of personal injury cases, train accident matters put the skills, knowledge, and experience of even the best lawyers to the test. To represent a train accident victim successfully, a lawyer will often need to have a detailed understanding of local ordinances, state statutes, and federal laws and regulations, all of which routinely come into play when a train inflicts injury and loss. Clients of Gomez Trial Attorneys can rest assured that their lawyers possess the all-important depth of knowledge necessary to handle these cases, no matter how large or complex the train accident.
TYPES OF TRAIN ACCIDENT CASES THAT WE HANDLE
Trains can cause harm to innocent victims in a wide variety of ways. The legal team at Gomez Trial Attorneys has the skill and knowledge to tackle these cases on behalf of one or more victims involved in any of the following types of accidents:
Passenger train derailments, which can easily cause widespread damage and multiple, catastrophic injuries to passengers, rail workers, and bystanders.
Freight train derailments, which can cause the same massive devastation as passenger train derailments. In addition, they can trigger explosions, spills, and the release of toxic chemicals that threaten the health and lives of hundreds, even thousands, of San Bernardino residents and workers.
Collisions between trains and vehicles at rail crossings, in which the vehicle often sustains catastrophic damage and the train runs a high risk of jumping its rails, can result in extensive property damage and injuries.
Collisions between trains and pedestrians, which may occur when someone walks across or near a railroad track or falls into the path of an oncoming train.
Falls and other incidents in passenger train cars, such as when a rail passenger slips and falls on a wet surface in the aisle of a train car, sustains injuries when getting on or off a train, or falls victim to a violent crime committed in a train car.
Railroad-related workplace accidents and injuries, such as those that happen when rail employers and employees fail to follow required safety protocols, or when safety equipment fails to operate as intended.
Trains are massive heavy pieces of equipment. When involved in an accident in San Bernardino, trains tend to cause extreme injuries, loss of life, and catastrophic property damage. No matter whether a victim of a San Bernardino train accident suffers harm in one of the types of incidents listed above, or in any other circumstance involving a train, the team at Gomez Trial Attorneys possesses the skill, knowledge, and financial resources necessary to pursue full and fair compensation on a victim's behalf.
COMMON TRAIN ACCIDENT-RELATED INJURIES
According to
 the U.S. Bureau of Transportation Statistics, more than a thousand train accidents happen every year in the United States, causing (on average) tens of fatalities and hundreds of injuries. The violent force involved in many of the types of accidents listed above commonly inflicts severe and catastrophic injuries, which may include:
Traumatic brain injuries that leave San Bernardino train accident victims with lifelong physical, cognitive, and emotional impairments that disrupt virtually every facet of their lives, from work to schooling to personal relationships.
Spinal cord injuries that cause paralysis and loss of bodily functions radically transform victims' lives, inflict a myriad of health complications, and lead to unplanned expenses that can easily total millions of dollars over a lifetime.
Crush injuries and traumatic amputations of limbs pinned by train equipment or by the wreckage of a train accident, which can cause life-threatening blood loss and may leave a victim without the use of one or more limbs.
Organ damage sustained in connection with a violent collision, or as a result of blood loss or other trauma caused by a train accident. Victims whose organs sustain damage frequently end up battling long-term health complications and needing extensive medical care.
Burns, often caused by the fires or explosions that follow a train derailment, that cause agonizing pain, require immediate and sustained intensive medical treatment, and leave victims with disfiguring, disabling scars.
Chronic and long-term illness caused by exposure to toxic liquids, chemicals, or other materials released from a train when it derails or when a freight car ruptures or tips over. Toxic exposure may occur even if a victim does not live or work at or next to a railroad, and may also cause health problems that emerge years later.
Over our years of practice, the seasoned San Bernardino train accident lawyers at Gomez Trial Attorneys have developed a detailed working knowledge of the wide range of injuries and health complications that a San Bernardino train accident can cause. We put that knowledge to work in assessing the full scope of our clients' injuries and losses, paying particular attention to evaluating not just the costs that our clients have already incurred, but also their future medical and financial needs flowing from their train accident injuries. When the legal team at Gomez Trial Attorneys demands payment for a client's San Bernardino train accident injuries and losses, we make sure we seek every last dollar that the law entitles our clients to receive.
THE COMPLICATED TASK OF SEEKING COMPENSATION FOR A SAN BERNARDINO TRAIN ACCIDENT INJURY
Victims of San Bernardino train accidents may qualify to seek compensation for the injuries and losses that they suffer because of someone else's bad decisions or dangerous actions. Obtaining that compensation, however, may prove complicated. Why? Because unlike the relatively straightforward legal rules that apply to, say, a motor vehicle accident, a vast and complex tangle of local, state, and federal laws, regulations, and (sometimes) contracts governs when, how, and from whom San Bernardino train accident victims can obtain payment for their injuries and losses. Which laws apply to a given injury or loss can depend on factors as varied as:
Where the train accident and injuries take place
Who owns the tracks where the train accident happens
Who owns and operates the train in the accident
Who owns or controls the train cargo involved in the accident
Whose poor decision or dangerous conduct contributed to the cause of the train accident
Who has jurisdiction and authority to investigate the train accident
Whether the worker is a member of a union (and which union)
Whether the victim is a railroad employee
In a single train accident, any of the factors above, as well as a host of other ones not mentioned here, can influence the legal and financial rights of the individual who suffered injuries and losses, as well as of the parties who have a commercial, financial, or regulatory stake in the train, the accident, and its aftermath. It takes a skilled, detail-oriented lawyer familiar with train law, the complexities and mechanics of
 investigating
a train accident, the commingling of commercial and governmental interests when it comes to trains and train accidents, and the intertwined jurisdictions and lines of authority of railroad regulators to sort through the actual and legal wreckage of a San Bernardino train accident to pinpoint who may owe compensation to a victim and the potential sources of money available to pay that compensation.
CATEGORIES OF COMPENSATION THAT A SAN BERNARDINO TRAIN ACCIDENT VICTIM MAY RECOVER
Train accident victims tend to want to leave the question of where the money will come from to pay for their injuries and losses to the lawyers. The team at Gomez Trial Attorneys is happy to handle that aspect of a case. Instead, victims usually want to know what kinds of compensation they might have the right to recover. Every train accident in San Bernardino differs in its unique facts and circumstances, of course, so we cannot guarantee that a victim will necessarily recover any specific type of damages. However, in general, victims of San Bernardino train accidents may have the right to receive compensation to cover:
Medical expenses related to treating the injury inflicted by the San Bernardino train accident and/or any health complication that the initial injury caused. Medical costs included in the damages that victims may seek include emergency care, hospital stays, outpatient therapy, over-the-counter and prescription medications, and medical devices.
Non-medical expenses related to harm that victims suffer in a San Bernardino train accident, which can range from the cost of repairing or replacing damaged vehicles or personal property to the cost of modifying living spaces to accommodate an accident-related disability, to hiring services to perform day-to-day tasks that injuries prevent victims from handling on their own.
Lost income and benefits attributable to the train accident and the injuries and health complications that it caused. Victims who miss work while recovering from San Bernardino train accident injuries may recover the value of the vacation and paid-time-off they used, for example. Individuals may also seek to replace the income that they can no longer earn because the train accident caused a disabling injury.
Pain and suffering inflicted on the victim's life by the train accident itself or the injuries that it caused. This includes compensation for physical discomfort, emotional anguish, the strain on and interference with personal relationships, and an overall loss of enjoyment of life.
Punitive damages, which apply in limited cases in which the at-fault individual or business caused or contributed to a train accident by engaging in extreme, outrageous, or intentionally harmful conduct.
At Gomez Trial Attorneys, we place a high degree of importance on spending time with our clients, their families, and loved ones to learn about the full range of harm and difficulty—physical, emotional, social, professional, and personal—inflicted by a train accident. We also work diligently to ensure that we identify and pursue compensation from every potential source of payment for those injuries and losses. We can never guarantee that our clients will obtain full compensation for the harm that they've endured as a result of a San Bernardino train accident, but we can promise that we will work our hardest to secure as much of that compensation as possible. These efforts may include:
Filing and pursuing claims against insurance policies that cover our clients' injuries and losses, including private and government-supplied workers' compensation benefits.
Filing and litigating lawsuits individually or on behalf of a class of injured victims against parties at fault for a San Bernardino train accident.
Filing and pursuing claims against compensation funds established for the benefit of the victims of a mass casualty event involving a train accident.
Contact our team of skilled train accident lawyers today to learn how we can help after a San Bernardino train accident harms you or a loved one.
SAN BERNARDINO TRAIN ACCIDENT FAQS
Victims of San Bernardino train accidents, and the families of those who tragically die in such accidents, have important questions that need answering about their legal and financial rights. We invite anyone whose life has been upended by a San Bernardino train accident to contact Gomez Trial Attorneys with any questions. For your convenience, we provide general answers below to some of the questions that we hear most frequently from our clients about train accidents at Gomez Trial Attorneys.
WHO OWES ME COMPENSATION FOR TRAIN ACCIDENT INJURIES THAT I SUFFERED AS A TRAIN PASSENGER IN SAN BERNARDINO?
It depends on the circumstances of your train accident, but the parties that may owe you legal liability include:
The operator of the train on which you were riding, which may consist of a government or quasi-governmental agency or a private business
The employer of the conductor or other railroad worker whose actions contributed to the cause of the accident
The manufacturer of the train equipment involved in the accident, if that equipment had a defect that contributed to the accident's cause
A fellow passenger, if that passenger's wrongful actions contributed to your injuries
A surefire way to figure out who may owe you legal liability for injuries that you suffered as a passenger on a train in San Bernardino is to speak with one of the skilled train accident lawyers at Gomez Trial Attorneys as soon as possible.
I WAS ONE OF MANY PEOPLE WHO SUFFERED INJURIES IN A SAN BERNARDINO TRAIN ACCIDENT. WHAT ARE MY RIGHTS?
Train accidents that constitute mass casualty events often lead to massive economic damages, and as a result, may trigger large-scale legal battles. Innocent victims of these accidents may find themselves caught in the middle of a battle between government agencies, huge insurance companies, and complex train businesses, and victims may feel like they wield little power in this process. At Gomez Trial Attorneys, we understand that feeling of confusion and powerlessness, and we can help. Below, we discuss the basics.
Federal law
 caps the liability of all defendants for a train accident that injures passengers at $200 million in the aggregate. The same law requires Amtrak (the federal passenger rail carrier) to carry $200 million in liability insurance. Many commuter rail operators carry similar levels of insurance to protect themselves against legal liability for an accident. If the total damages caused to passengers in a train accident is less than $200 million in the aggregate, then (in theory, at least) those passengers should receive full compensation for their injuries and losses. If, however, the total damages exceed $200 million in the aggregate, then passengers may have to divide up the $200 million among them in a way that likely leaves at least some, if not all, of them with less than full compensation. Accordingly, as a very general matter, as a victim of a San Bernardino train accident that caused injuries and losses to dozens of passengers, you may qualify to pursue compensation from the train operator's insurance policy. However, because you may have a claim similar to those of lots of other victims, you may need to act quickly to preserve your legal rights. Contact Gomez Trial Attorneys today to learn more.
I'M A RAILROAD WORKER WHO SUFFERED INJURIES IN A SAN BERNARDINO TRAIN ACCIDENT. MAY I SUE THE RAILROAD?
Yes, you likely qualify to pursue compensation from the railroad company. As these cases often prove complicated, it helps to have a skilled lawyer by your side. As a railroad company employee, you most likely have the right to recover damages from your employer under a
 federal law
 called the Federal Employer's Liability Act (FELA), which generally entitles you to compensation for the injuries and losses that you've suffered on the job because of someone else's negligent conduct (even if your negligence also may have contributed to your injuries). Your rights under FELA differ substantially from the rights of workers in other industries in San Bernardino, who receive compensation for workplace injuries and disabilities from employer-provided workers' compensation insurance. As a railroad employee, you're likely not covered by workers' compensation; instead, FELA provides you with the right to compensation. While this may sound like a raw deal at first, for most injured railroad workers, it's not. Unlike workers' compensation, there is no cap on the amount of compensation that you can receive for injuries and losses when you file a lawsuit invoking your rights under FELA. You can also recover damages for your pain, suffering, and other non-economic damages in a FELA claim. Workers' compensation insurance does not pay those damages. You need a skilled lawyer to prepare, file, and litigate a FELA claim on your behalf. Contact Gomez Trial Attorneys to learn how we can help.
WHAT IS MY SAN BERNARDINO TRAIN ACCIDENT CASE WORTH?
The value of a San Bernardino train accident injury claim depends on three broad factors:
The type and severity of your injuries and their impact on your life. Injuries to vital body parts or organs, severe injuries, and/or injuries that take a major toll on your day-to-day life, work, activities, and relationships, tend to merit larger damage payments than injuries that have less-drastic consequences. The skilled trial lawyers at Gomez Trial Attorneys work closely with clients to evaluate the varied ways in which an injury can affect a person's physical, emotional, social, professional, personal, and financial wellbeing, to calculate the full amount of damages that a person may qualify to pursue under all applicable laws.
The strength of your evidence and arguments. Obtaining full compensation for an injury suffered in a San Bernardino train accident requires careful investigation, planning, and execution of a legal strategy tailored to a victim's personal, medical, and financial priorities. The more complete and detailed the evidence that a victim's lawyer presents, and the more well-crafted and persuasive the legal arguments that the lawyer makes, then the higher the potential claim value.
The source of payment of damages. As a practical matter, a San Bernardino train accident case is only worth as much as the party with legal liability can pay, up to the maximum amount of damages set by federal law. Typically, insurance covers a significant portion of the injuries and losses that victims of train accidents suffer. Lawyers may also have the option of seeking payment from the assets of a liable party.
As these factors reflect, the skill, know-how, and diligence of the attorney you select to represent you in a San Bernardino train accident injury case can have a material effect on the financial outcome you achieve. Never trust your legal rights and financial future to a lawyer who is unfamiliar with the complexities of train accident laws and investigations. Instead, seek help from a skilled, sophisticated, and seasoned train accident lawyer like the team of professionals at Gomez Trial Attorneys.
HOW LONG WILL MY SAN BERNARDINO TRAIN ACCIDENT CASE TAKE?
We can't promise how long a case will take and neither can any other train accident lawyer. The timeline for every train accident injury case differs according to a broad range of factors, including:
The pace of the official investigation. Federal and state railroad regulators routinely conduct investigations of train accidents. They have broad investigative powers that take priority over other parties. Regulators' findings often play a significant role in determining the cause of and legal liability for an accident. As a result, victims and their attorneys may decide to wait for the official investigation to conclude or reach a fixed milestone before proceeding with their claims.
The number of victims and defendants. Train accidents can cause widespread damage and injury. The wider the scope of the harm inflicted by a San Bernardino train accident and the more parties that are caught up in it as victims or as potential defendants with legal liability, then the longer the timeline of the case will typically extend.
The degree of the dispute over facts and law. Train accidents have the potential to bankrupt the parties on the hook for paying damages. As a result, the at-fault parties tend to fight tooth-and-nail over factual and legal details that could reduce their financial exposure. The more fighting that happens, the more time a case can take.
Administrative delays. Resolving a San Bernardino train accident claim takes coordination among parties, lawyers, insurance representatives, investigators, regulators, and courts, to name just a few. Sometimes, it may feel like herding cats, and as a result, the timeline can stretch longer and longer.
As the victim of a San Bernardino train accident, you do not have much control over these factors and neither does your lawyer. You do, however, have complete control over an essential element of the timeline of your case: when you start it. The sooner you contact a skilled train accident injury lawyer to discuss your rights and options, the sooner the rest of the process of seeking compensation for your injuries and losses can begin. That does not mean it will end any faster, but at least it will have gotten underway.
HOW MUCH DOES A SAN BERNARDINO TRAIN ACCIDENT INJURY LAWYER COST?
Train accident victims in San Bernardino often worry that they cannot afford legal representation. We understand that concern, but victims shouldn't worry about how to pay for legal representation. The legal team at Gomez Trial Attorneys offers potential clients a free case consultation so that they can discuss the train accident that injured them and determine whether we can help them obtain compensation. We do not charge train accident victims a penny for the time we spend with them during their initial consultations, because we do not believe anyone who has suffered an injury should have to pay a lawyer just to learn whether they might have legal rights to pursue. If we agree to represent a victim of a San Bernardino train accident, then we usually do so on a contingent fee basis. That means that we will never charge our client an up-front fee for our services, nor will we bill our client by the hour for the time we spend working on the client's case. Instead, we and the client will agree, in writing and in advance, that the fee for our work will consist of a percentage of any money we succeed in obtaining for the client. Why do we take cases on contingency? It's simple: we believe in access to justice. No one injured in a train accident should lack quality legal representation merely because they do not have the means to pay a lawyer in advance. By working on contingency, we make our services available to the widest possible range of injured individuals in Riverside and throughout Southern California.
CAN I DO ANYTHING TO HELP MY SAN BERNARDINO TRAIN ACCIDENT CASE?
Yes. While your lawyer will handle the majority of the work involved in building your case, there are a few things that you can do to help strengthen your case. First, you can seek medical care immediately and follow your doctor's orders. Taking these steps alone can put you in a strong position to maximize your compensation. What makes medical care so important? First and foremost, your health and wellbeing after a San Bernardino train accident will depend on it. Seeking immediate medical attention ensures that all injuries you suffered are diagnosed and treated as soon as possible. This protects you from the worst potential health outcomes. Seeking medical care also creates medical records of your injuries and helps establish their connection to the train accident. An experienced train accident lawyer will often use such records as powerful evidence in building your case for damages. Finally, seeking 
and following 
medical treatment protects you when defense attorneys and insurance adjusters look for ways to deny or reduce the size of your claim. A favorite tactic of those parties is to claim that you did not do everything you should have to take care of yourself. Obtaining and following a medical treatment plan will help prove them wrong and preserve your valuable legal rights.
YOUR SAN BERNARDINO TRAIN ACCIDENT LAWYERS
Train accidents cause widespread injuries and damage and often leave behind a legal and financial mess to match. It takes the kind of skill and know-how possessed by the team at Gomez Trial Attorneys to successfully obtain compensation for victims of such accidents. If a San Bernardino train accident left you or a loved one badly injured, then
 contact Gomez Trial Attorneys today
 for a free case consultation at 866-TRIAL LAW (866 874-2552).
INJURED IN AN ACCIDENT? GET A REAL TRIAL LAWYER. GET GOMEZ.
---
CLIENT TESTIMONIAL
"They have some of the most professional staff I've ever met. I would 100% recommend going to them in the future"
Rating: 5/5 
Christopher R. Read more reviews on 
Google
.
Our Process...
Easy as 1. 2. 3!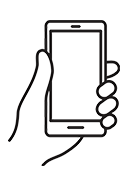 We will determine your case and submit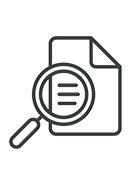 You will get regular update from us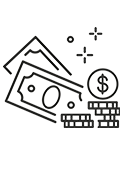 Collect your compensation

"John helped me find doctors, he referred me to his neurologist, his physical therapist, I mean, anything I needed he was right there, every step of the way. I couldn't have asked for a better result from all of this, I would absolutely recommend Gomez Trial Attorneys."

"During the time I was working with Gomez Trial Attorneys, they treated me very, very well. 100% of the time, they believed me, and they were very compassionate. They felt sorry for what happened and they understood the therapy process."

"They held my hand the whole time and kept me in the loop every aspect of my case which was very refreshing to me. They helped me get my settlement offer as fast as possible and I was able to keep my farm"

"The Gomez experience was the best experience it could be for me really, only positive things to say. They really were there every step if the way. Thanks to Gomez Trial Attorneys my dad is able to support my family as a single father"

"He opened the door for me to join his firm to help other brain Injury survivors and I never met another firm who is like this who was so understanding and caring who took the extra step and walked the extra mile with their clients and this is the best"

"I am very satisfied with the outcome with Gomez and I would definitely recommend Gomez to anybody, we tell people all the time, Get Gomez! They are really thorough with everything and they make you feel real comfortable."

"Just helped us through, guided us through, I kept notes all those years, we had questions all the time and they would always keep us informed of what was going on. They just unlayered it, layer by layer, I've never seen anything like them. Thank God for them."
Get your
free consultation
24/7 Support & Free Consultation