San Diego Auto Defect Attorney
San Diego Auto Defect Attorney
Driver error is one of the most common causes of motor vehicle accidents in the San Diego area. However, some collisions occur even when all of the motorists involved were operating their vehicles with the utmost care. When a motor vehicle or one of its parts is defective, the defect could result in a devastating crash.
If you were hurt in an accident caused by an auto defect, you could be entitled to financial compensation. Holding auto manufacturers accountable for these defects can be challenging, particularly on your own. Reach out to our team of auto defect attorneys to discuss your legal options.
Are Car Manufacturers Liable for Damages?
It is often possible to hold car manufacturers liable for the damage that occurs in an accident. When a defective vehicle part is to blame for an accident, a San Diego auto defect attorney could hold them accountable by aggressively pursuing legal action.
The good news for consumers is that pursuing these cases can be possible without clear evidence that the manufacturer was negligent. In most personal injury cases, a monetary award is only possible when negligence has been established. That is not the case with defective auto parts.
Manufacturers are held to a higher standard. Instead of negligence, an injury victim only needs to meet the standard known as a strict liability to secure compensation. Under this legal theory, a manufacturer is liable if they allowed a defective product to fall into a consumer's hands. If the defect resulted in an accident, financial compensation could be available without the need to establish negligence.
There are different types of defects that can apply in these cases. They include:
Design defects. Some designs are defective from the start. When errors occur in the design process, they can result in an entire line of dangerous vehicles.
Manufacturing defects. Some defects occur as a result of the manufacturing process. These errors could impact a small number of vehicles or the entire line of automobiles.
Marketing errors. Vehicles that do not include appropriate safety warnings could also result in serious injuries.
How Much Is a Defective Vehicle Lawsuit Worth?
Most people who are injured due to a vehicle defect are curious what their defective vehicle lawsuit might be worth. No two personal injury claims are identical, and success is never guaranteed. While that means there is no way to say with certainty what a defective auto injury case is worth, you could secure an estimate with the help of an auto defect attorney. Some of the types of damages that might be available include:
Medical costs. Serious injuries often require extensive medical care. The cost of this medical treatment can be significant, especially if you are stuck paying for it on your own. Your case could provide you with compensation for the cost of that treatment.
Lost wages. Missing work can be frustrating after an accident. This is especially true when you miss out on your wages while you recover. Replacing those lost wages could be possible through a civil suit.
Pain and suffering. Your physical pain could also serve as the basis for some of your financial compensation. These damages can vary, but they typically scale with the extent of your medical costs.
How Do Auto Defects Result in Accidents?
One of the reasons that auto defects are such a serious issue is that they frequently result in major vehicle collisions. These accidents could involve a single vehicle or multiple vehicles, due to the defect in question. Some of the circumstances that frequently result from auto defects include:
Sudden acceleration. Certain defects could make a vehicle suddenly accelerate to its maximum speed. In some accidents, the braking systems are unable to bring the vehicle to a stop.
Carbon monoxide poisoning. Not all defects involve a collision with another motor vehicle. Serious injuries or even death can occur when carbon monoxide leaks into a vehicle while occupants are present. When this happens while a vehicle is in motion, it could result in a crash.
Rollover accidents. Drivers who lose control of their vehicles are prone to having rollover accidents. These accidents are common when braking systems are defective.
Airbag failure. Defective safety features are especially dangerous in a vehicle collision. If an airbag fails to deploy in a crash, the occupant of the vehicle could be severely injured.
Defective doors. Defects related to car doors can be dangerous in a number of situations. These doors could trap passengers in a vehicle that is on fire or fly open while a driver travels at high speed.
How Long Do I Have to File Suit?
Like with any lawsuit, there is a deadline to bring legal action following an accident. Should you wait until the deadline expires to file a lawsuit against the manufacturer, you can expect to see the case dismissed with prejudice. This deadline is known as the statute of limitations.
In general, you have two years from the date of your accident to file a lawsuit against the manufacturer. There are some situations where the deadline could be extended. For example, if your injury was not immediately obvious, the two-year window to file a lawsuit might begin on the date you discovered the injury.
The consequences of not complying with this legal deadline are significant. Outside of some limited circumstances, the court is likely to dismiss your lawsuit with prejudice. This type of dismissal will prevent you from ever pursuing your claim again in the future.
Talk to a San Diego Auto Defect Attorney Right Away
The consequences of a motor vehicle accident can be life-altering, particularly when defective vehicles are involved. Often, these accidents occur at high speed or involve other circumstances outside of the control of the drivers.
If you were hurt in a car accident due to a vehicle defect, now is the time to act. The team at Gomez Law Firm is ready to advocate for you. To get started with your personal injury case, contact us as soon as possible to schedule your free initial consultation.
Our Process...
Easy as 1. 2. 3!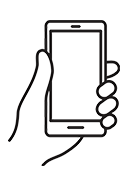 We will determine your case and submit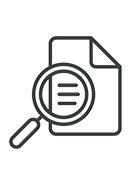 You will get regular update from us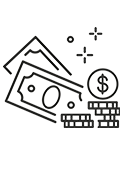 Collect your compensation

"John helped me find doctors, he referred me to his neurologist, his physical therapist, I mean, anything I needed he was right there, every step of the way. I couldn't have asked for a better result from all of this, I would absolutely recommend Gomez Trial Attorneys."

"During the time I was working with Gomez Trial Attorneys, they treated me very, very well. 100% of the time, they believed me, and they were very compassionate. They felt sorry for what happened and they understood the therapy process."

"They held my hand the whole time and kept me in the loop every aspect of my case which was very refreshing to me. They helped me get my settlement offer as fast as possible and I was able to keep my farm"

"The Gomez experience was the best experience it could be for me really, only positive things to say. They really were there every step if the way. Thanks to Gomez Trial Attorneys my dad is able to support my family as a single father"

"He opened the door for me to join his firm to help other brain Injury survivors and I never met another firm who is like this who was so understanding and caring who took the extra step and walked the extra mile with their clients and this is the best"

"I am very satisfied with the outcome with Gomez and I would definitely recommend Gomez to anybody, we tell people all the time, Get Gomez! They are really thorough with everything and they make you feel real comfortable."

"Just helped us through, guided us through, I kept notes all those years, we had questions all the time and they would always keep us informed of what was going on. They just unlayered it, layer by layer, I've never seen anything like them. Thank God for them."
Get your
free consultation
24/7 Support & Free Consultation