San Diego Aviation Accident Lawyer
San Diego Aviation Accident
Lawyer
SAN DIEGO'S TOP TRIAL AND ACCIDENT LAWYERS
Aviation accidents can occur at any time and any place, and they often lead to tragic results. Because of the severity of most crashes, victims are often killed.  Those that survive are left with catastrophic injuries such as burns, brain, spinal cord or amputation injuries.  If you or a loved one is a victim of an aviation accident, please give our firm a call at (619) 237-3490. We advise and represent victims and their loved ones across the United States, and we are committed to getting the best result for you.
AVIATION ACCIDENT LAWSUITS ARE COMPLEX
Aviation accident lawsuits are highly technical and require attorneys who can thoroughly analyze the relevant facts in light of the complex legal procedures.  Our attorneys will investigate and, when appropriate, litigate the responsibility of pilots, airliners, manufacturers, maintenance personnel, component suppliers, or any other party responsible for the negligent or reckless conduct that led to the catastrophic consequences of the aviation accident.
Litigating these types of cases also requires sophistication and ample resources.  Our firm partners with attorneys who are licensed commercial pilots and experts nationwide to ensure the best results for our clients.
WHAT KIND OF AVIATION ACCIDENTS DO WE HANDLE?
The San Diego aviation accident attorneys at Gomez Trial Attorneys has the experience and resources to handle any type of aviation accident case.  Among the type of cases our lawyers have handled are:
 

Domestic commercial airline accidents

 

International commercial airline accidents

 

General aviation and small plane accidents

 

Model remote plane accidents

 

Helicopter crashes

 

Sightseeing tour crashes

 

Air ambulance crashes

 

Military aircraft crashes

 

Air charter crashes
Our firm offers free consultation in all aviation accident lawsuits and are available to meet nationwide.  We take cases on a contingency basis, which means that you don't pay any legal fees unless we recover compensation for you through a settlement or trial.
If you are a victim or a loved one of a victim who was involved in an aviation accident, please give us a call.  Our attorneys and staff will walk you through the process and do our very best to get the maximum compensation for your injuries or loss.
Our Process...
Easy as 1. 2. 3!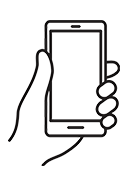 We will determine your case and submit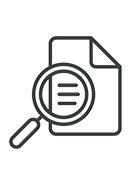 You will get regular update from us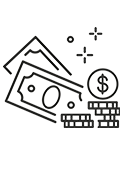 Collect your compensation

"John helped me find doctors, he referred me to his neurologist, his physical therapist, I mean, anything I needed he was right there, every step of the way. I couldn't have asked for a better result from all of this, I would absolutely recommend Gomez Trial Attorneys."

"During the time I was working with Gomez Trial Attorneys, they treated me very, very well. 100% of the time, they believed me, and they were very compassionate. They felt sorry for what happened and they understood the therapy process."

"They held my hand the whole time and kept me in the loop every aspect of my case which was very refreshing to me. They helped me get my settlement offer as fast as possible and I was able to keep my farm"

"The Gomez experience was the best experience it could be for me really, only positive things to say. They really were there every step if the way. Thanks to Gomez Trial Attorneys my dad is able to support my family as a single father"

"He opened the door for me to join his firm to help other brain Injury survivors and I never met another firm who is like this who was so understanding and caring who took the extra step and walked the extra mile with their clients and this is the best"

"I am very satisfied with the outcome with Gomez and I would definitely recommend Gomez to anybody, we tell people all the time, Get Gomez! They are really thorough with everything and they make you feel real comfortable."

"Just helped us through, guided us through, I kept notes all those years, we had questions all the time and they would always keep us informed of what was going on. They just unlayered it, layer by layer, I've never seen anything like them. Thank God for them."
Get your
free consultation
24/7 Support & Free Consultation