San Diego Bicycle Accidents Lawyer
San Diego Bicycle Accident
Lawyer
SAN DIEGO'S TOP TRIAL AND ACCIDENT LAWYERS
Riding a bike in San Diego's perfect weather can be a joy for many. But in our busy metropolitan traffic, bicyclists inevitably face the risk of ending up in vehicle accidents. At Gomez Trial Attorneys, we have extensive experience helping victims of severe auto-related accidents pursue the compensation they deserve.
If a vehicle injured you while riding a bike in San Diego, contact the San Diego bicycle accident lawyers at Gomez Trial Attorneys today to learn more about your options for legal recourse.
WHY HIRE GOMEZ TRIAL ATTORNEYS FOR YOUR SAN DIEGO BICYCLE ACCIDENT CLAIM?
Over the past ten years, Gomez Trial Attorneys has recovered more than $500 million in damages for our clients. Our clients have suffered injuries in a variety of accidents, including auto accidents and bicycle accidents. Some recent awards include:
$5 million awarded to a victim in a bicycle accident
$1,650,000 to a victim with a neck injury
$1,650,000 to a victim with a leg injury
$1,700,000 to the victim of an auto accident with an ankle injury
$1,700,000 to the victim of a pedestrian accident with a back injury
At Gomez Trial Attorneys, we fight hard for all of our clients, including victims of bicycle accidents. You do not have to have an attorney to file a bicycle accident claim. However, our resources can offer important advantages, should you decide to pursue a claim. Our attorneys can help you:
Assess the circumstances that led to your accident. When we accept new clients, we start with a consultation to help us understand exactly what happened during the accident. First, we work to identify all responsible parties. Often there are multiple parties whose actions led or contributed to a bicycle accident. Identifying all parties who should be held accountable is important and can help you receive more compensation for your injuries.
Put together a personal injury claim package that includes all of your expenses. Many bicycle accident victims face substantial injuries and a wide range of expenses following the accident. We will work with you to help assess all of your expenses and include them in your claim. Expenses may include initial hospital costs as well as ongoing treatment. You may also be entitled to compensation for any lost time at work or necessary household modifications for permanent injuries.
Negotiate on your behalf. In a perfect world, insurance companies would automatically offer the maximum compensation you deserve for your injuries. Unfortunately, many insurance companies attempt to limit their financial liability by providing inadequate compensation to victims of serious accidents. After suffering injuries in a bicycle accident, having an attorney on your side will often significantly increase any settlement offers. After an insurance company makes an offer, an attorney can engage in negotiations to ensure you receive the compensation you deserve.
Take your case to trial, if needed. In some cases, the insurance company that covers the responsible driver may not want to offer the compensation you deserve. If you have to go to trial to seek compensation, we will go with you. We will fight hard to ensure your rights are protected. We will seek compensation for every impact your injuries have had on your life.
WE KNOW THE LAW
The
 California Vehicle Code
 provides clear guidelines for bicyclists' conduct when taking to the roads. Bicyclists, along with motorists, are expected to strictly adhere to these laws. Familiarize yourself with the applicable provisions BEFORE heading out. The
 California Bicycle Coalition
 is a reader-friendly option for perusing California bicycle laws and other pertinent information to make your outdoor adventure a safe one. The
 National Highway Traffic Safety Administration
 is a great resource for understanding your responsibilities as a cyclist on the road. Watch their informative 'Rules of the Road' video
 here.
RISKS THAT SAN DIEGO BICYCLISTS FACE
San Diego's bicycle enthusiasts face dangers throughout the city, including areas with high volume traffic and traffic moving at a high rate of speed. Because the city planners designed San Diego's roadways with primarily motor vehicle traffic in mind, many areas in the region do not have a designated bike lane or enough space for bicyclists to travel safely. Throughout San Diego County, only the city of Escondido features a bicycle path that spans the entire city from east to west.
SAN DIEGO'S BICYCLE ACCIDENT HOTSPOTS
Around 950 bicycle accidents occur in San Diego County each year, with about half occurring in the city. A study tracking bicycle accidents over a six-year time frame found some of the 
city's hotspots for bicycle accidents
 include:
The intersection of Midway Drive and Rosecrans Street, where there were 15 bicycle crashes.
The intersection of Saturn Boulevard and Palm Avenue, which saw 10 bicycle accidents.
The intersection of Rosecrans Street and Sports Arena Boulevard, where 9 accidents involving bicycles occurred.
The intersection of Nimitz Boulevard and W. Point Loma Boulevard, where 8 bicycle accidents occurred.
The most dangerous crash zones in San Diego for bicyclists include the city's downtown core and the Gaslamp, University Avenue in North Park, Pacific Beach, and the Little Italy/Cortez Hill area.
COMMON BICYCLE ACCIDENT SCENARIOS
Bicycle accidents can occur because of road defects, slippery road conditions in rain, or even defective parts on the bicycle. However, some of the most injurious bicycle accidents in San Diego result from the negligence of 
motor vehicle drivers
. Some common accidents that occur between bicycles and motor vehicles include:
Left-turning cars: One of the most common types of bicycle accidents occurs when the bicyclist and the motorist are approaching an intersection from opposite directions and the motorist makes a left turn into the bicyclist. Drivers after this kind of scenario will too often say, "I never even saw them." It turns out, there may be truth to that assertion, due to a phenomenon known as inattentional blindness. This condition is a result of the motorist's brain prioritizing hazards on the roadway. The brain will often focus on the largest hazards—which are likely commercial vehicles or buses—and will fail to recognize fully visible, but less threatening obstacles such as bicyclists, pedestrians, motorcyclists, or even smaller vehicles.
Failure to yield: Bicyclists, motorists, and all other roadway users must yield the right-of-way to others in certain circumstances, such as at traffic lights or stop signs, marked crosswalks, or when entering a travel lane from a private drive or parking lot.
Rear-end accidents: A rear-end accident involving a bicycle and a motor vehicle occurs when the front of one of the vehicles strikes the rear of another. As exposed as a bicyclist is, they can be seriously injured, whether they find themselves at the rear or the front.
Dooring accidents: Dooring accidents occur when an occupant of a parked motor vehicle opens the door into the path of an oncoming bicyclist.
Sideswipe accidents: California traffic laws require that drivers give bicyclists at least three feet of space when passing. However, many drivers fail to observe this requirement, putting bicyclists in jeopardy of serious injury in a sideswipe accident.
Hit-and-run accidents: This type of accident occurs when a motorist strikes a bicyclist and flees the scene of the accident, instead of assisting the injured bicyclist or offering his or her contact and insurance information as required. Hit and runs can make it difficult for an injured bicyclist to receive compensation for the expenses and impacts of his or her injury. Without knowing the driver's identity, it is impossible to know their insurance policy to receive compensation. At-fault drivers' auto liability insurance policies pay most bicycle accident settlements and awards, as most drivers cannot afford to pay someone else's accident expenses out-of-pocket. If a hit-and-run accident injured you, let our experienced San Diego bicycle accident lawyers help you explore your options for obtaining compensation.
BE PREPARED
You can enjoy bicycling in San Diego if you follow the proper precautions. Here are some tips to help keep the experience as safe as possible.
Become familiar with the traffic laws in San Diego that pertain to bicyclists so that you have an understanding of your responsibilities when cycling in San Diego.
Always wear a helmet. Although cyclists who are 18 years or older are permitted to ride without a helmet in California, having a properly fitted DOT-approved helmet that you use every time you ride can prevent traumatic brain injuries.
Be visible. Bicyclists are already at a disadvantage when it comes to being visible to other roadway users, as they are often the smallest vehicles on the road. One cause of bicycle accidents involving motor vehicles is the driver's inability to see the cyclist due to inattentional blindness. Bicyclists are similarly vulnerable due to reduced visibility during dusk or nighttime hours. Wear bright clothing, avoid riding at night if possible, and use a strobe light on your bike when you ride at night to increase your visibility.
Ride with a friend. It is often easier for motorists to see two bicyclists traveling together than a single rider. Additionally, if you need assistance during your ride, there is someone you can ask for help.
Have a personal ID on you so that emergency personnel can readily identify you if you are seriously injured in an accident and can't speak for yourself.
CALCULATING THE COST: COMMON BICYCLE ACCIDENT CLAIMS
On a bicycle, you have no protection from the vehicle that strikes you in an accident. When accidents occur at high rates of speed, you may fly off of your bicycle. Your body may strike pavement, a light pole, a street sign, or a building with little or no protection. As a result, bicycle accidents often cause serious injuries that can lead to high medical expenses. By working with an attorney, you can better calculate the cost of your medical expenses following an accident.
MEDICAL EXPENSES
Following a bicycle accident, many victims find that their medical expenses grow higher than they anticipated. You can include all of your medical expenses in your personal injury claim. Even if you are not fully recovered, you can work with your attorney to estimate your overall and future medical costs. Predictions will be based on the extent of your injuries and your projected recovery. The final amount of your medical bills will likely depend on the extent of your injuries. Some common injuries from bicycle accidents include:
Traumatic brain injury
. Wearing a helmet can significantly decrease the potential for traumatic brain injury (TBI) if you are involved in a bicycle accident. However, even the best helmet cannot eliminate the risk. Over their lifetimes, victims of traumatic brain injuries can expect to pay a significant amount of money on medical expenses. The costs of medical care will vary. Some symptoms of TBI include:
Confusion
Disorientation
Difficulty concentrating
Headaches
Ringing in the ears
Sensory changes
Mood disturbances or mood swings
Personality changes
Anxiety
Depression
Memory problems
In some cases, victims of severe traumatic brain injury may need round the clock care.
Spinal cord damage
. The cost of spinal cord damage varies significantly depending on the extent of the injury. In just the first year following a spinal cord injury, victims could face:
An average of $347,000 in medical expenses for incomplete spinal cord injuries that cause decreased mobility
An average of $518,000 for paraplegia
An average of $769,000 for tetraplegia
For victims of spinal cord injury, the need for medical care will also continue throughout the rest of their lives. Incomplete spinal cord injuries do not completely sever the spinal cord, and victims maintain some mobility despite the damage. Victims with incomplete spinal cord injuries may heal, recovering increased mobility overtime. However, victims with complete spinal cord damage may not ever regain mobility below the site of the injury. Spinal cord damage may cause a loss of bladder and bowel control and limited sexual functioning. In addition to the cost of hospitalization, surgeries, and therapy, victims with spinal cord damage may face other costs related to their injuries. The following costs may all be included in your bicycle accident personal injury claim.
The cost of modifying a home. Home modifications may include wheelchair ramps, widened doorways, or special showers that improve freedom of movement for the accident victim.
The cost of specialized vehicles making it possible for victims with paraplegia or decreased mobility to continue to drive themselves.
The cost of a wheelchair. Average wheelchair costs vary dramatically based on the victim's needs. However, a standard, non-motorized wheelchair intended for everyday use can cost between $1,000 and $2,000. On the other hand, a motorized chair can cost as much as $30,000.
Amputation. Having to amputate a foot or leg can be devastating.  In addition, it can cost anywhere
 between $30,000 and $60,000
 for the initial hospital stay. Many people choose to use a prosthesis to improve mobility or independence after the accident. As a bicycle rider, you may want a specialized, heavy-duty prosthesis. A specialized prosthetic will allow you to enjoy your favorite form of exercise as soon as possible after the accident. During a lifetime, the cost of prosthetic devices can mount substantially. A basic prosthesis often costs
 around $5,000
, while a more expensive model may cost as much as $50,000. Amputation victims often need to replace these prosthetic devices within the first year after amputation. Generally, prosthetic devices must be replaced every three to five years. They may need more frequent replacement after heavy use, especially use by athletes. Broken bones. Following a bicycle accident, you may have multiple broken bones. If you do not require surgical intervention to fix those bones, your medical treatment may cost a few thousand dollars.  However, surgical treatment for a broken bone may cost as much as $35,000. Multiple broken bones may substantially increase the amount you must pay to treat your injuries. Road rash. Many bikers take pride in minor road rash from the slips and spills they have over the years. Road rash on the face or neck, however, can cause significant disfigurement that makes many people highly uncomfortable. Road rash around the joints, on the other hand, can significantly decrease mobility, making it hard to perform common activities. Many accident victims choose scar revision to help decrease the appearance of scars and restore normal appearance after road rash. The cost to minimize those scars will vary based on the extent of the injury.
UNEXPECTED MEDICAL COSTS
In addition to the common medical costs experienced after an accident, many accident victims must also consider other factors. Talk with an attorney to determine more about how unexpected medical costs could contribute to your personal injury claim. Unexpected medical costs may include:
Durable medical equipment, including shower chairs, scooters, crutches, and hospital beds
Physical therapy
Occupational therapy
Psychological therapy to help cope with trauma from the accident or ongoing issues during recovery
LOST TIME AT WORK
When you suffer serious injuries in a bicycle accident, it may prevent you from going back to work. If you work in a labor-intensive job, for example, you may struggle with injuries that impact mobility or strength. If you work in a highly creative profession, traumatic brain injury can prevent you from performing your normal job responsibilities.  If you lose wages as a result of a bicycle accident, you are entitled to compensation for those losses. In addition to lost wages, you may also be entitled to compensation for lost earning potential in the future. You may claim lost earning potential if your injuries prevent you from returning to your former profession after an accident. Lost earning potential claims can help you return to school or acquire better certifications. You may then be able to pursue employment in another field.
PAIN AND SUFFERING
In addition to monetary costs, you may face other losses due to your bicycle accident including, physical pain, mental suffering, and loss of enjoyment of life. These damages are often called "pain and suffering."  Being injured in a bicycle accident may prevent you from doing activities that brought you pleasure, including social activities with friends and family members. Depending on the facts of your case, you may be able to recover pain and suffering in your claim.
DETERMINING LIABILITY AFTER A SAN DIEGO BICYCLE ACCIDENT
To claim your injuries after a bicycle accident, you must determine what factors contributed to your accident. Often injured parties choose to file a personal injury claim against the driver who caused your accident. However, there may be more than one party who is responsible for your accident.  For example:
A drunk driver could share liability with the bar or restaurant that chose to over-serve that driver.
A mechanical failure could implicate the vehicle manufacturer or the mechanic who most recently worked on the vehicle.
If the driver is an employee and was working at the time of the accident, the employer could share liability.
To determine liability after a bicycle accident, you may need to work with an experienced attorney who can look at your case, review the circumstances that led to your accident, and hire expert witnesses to support your case.
THE MAIN TYPES OF BICYCLE ACCIDENT CLAIMS
Bicycle vs. Road Defect (Design or Maintenance Problem)
Bicycle vs. Auto
Cycling Product malfunction (Design or Manufacturing Problem)
SAN DIEGO BICYCLE ACCIDENT FAQS
San Diego is a great place to ride a bicycle, whether you choose to take in the sights on the Bayshore Bikeway, get a workout on your road bike climbing to the Palomar Observatory, or commute to and from work by cutting through Balboa Park. Cycling in San Diego comes with risks, however. Accidents happen, and when they do, they can be catastrophic for riders because a bicycle is no match for a vehicle of any size in a collision. The experienced bicycle accident injury lawyers at Gomez Trial Attorneys help injured San Diego cyclists and the families of those who tragically perish in local bicycle accidents get the compensation they deserve. That way they can pay for their medical expenses, lost wages, pain, and suffering. Contact Gomez Trial Attorneys online or by phone for a free case evaluation after a bicycle accident in San Diego injures you or a loved one. Below, our team answers some frequently asked questions about San Diego bicycle accidents.
WHAT TYPES OF SAN DIEGO BICYCLE ACCIDENT CASES DO YOU HANDLE?
San Diego cyclists can suffer injuries in many types of traffic accidents. We represent clients in virtually any of them, including:
When a motorist opens a vehicle door into the path of a cyclist and causes a dooring accident.
When a defective or poorly built bicycle breaks and causes the rider to crash.
When a motorist runs into a cyclist from behind after getting distracted or following too closely.
When a vehicle turns into the path of an oncoming bicycle or a bicycle in an adjacent traffic lane.
When unreasonably dangerous road conditions that local authorities should have fixed or warned the public about cause a bicycle crash.
When a motorist fails to share the road safely with a cyclist, such as by passing too fast or too close, honking or yelling at a cyclist, or throwing items at a cyclist.
These are examples only. No matter how you or a loved one suffered injuries in a bicycle accident, the Gomez Trial Attorneys team invites you to contact us for a free consultation. You may have the right to substantial financial compensation.
WHAT TYPES OF SAN DIEGO BICYCLE ACCIDENT INJURIES DO YOU HANDLE?
Our experienced team of award-winning trial attorneys has helped numerous clients recover compensation for a broad array of serious and catastrophic injuries. Over our years of practice, we have developed extensive knowledge about the causes, effects, and costs of those injuries, which we put to work to ensure that our clients receive as much money as possible to help them heal and rebuild after a San Diego bicycle accident. Here are some of the common injuries for which we can help injured cyclists secure compensation:
Head/brain injuries: A properly-fitted bicycle helmet can offer some protection in a crash, but it cannot eliminate the risk of a serious head or brain injury. A traumatic brain injury—whether it consists of a concussion or major damage to brain tissue—can cause severe, long-term impairments for injured San Diego cyclists.
Spinal cord injuries: Cyclists thrown from their bicycles in a collision with a larger vehicle or a road hazard risk spinal cord damage. A spinal cord injury may result in permanent paralysis and a lifetime of challenges and unplanned expenses.
Back injuries: Riders need not necessarily suffer damage to their spinal cords to suffer extreme back trauma from a bicycle accident. Fractured vertebrae, ruptured discs, and nerve damage in the back from a fall or impact can leave cyclists in lasting pain that inhibits every aspect of their lives.
Severe fractures and orthopedic injuries: A violent fall from a bicycle onto or against a hard surface will also risk breaking the rider's bones or inflicting severe trauma to joints, muscles, ligaments, tendons, and cartilage. Any of these injuries can leave a rider struggling with chronic pain and limited mobility.
Internal injuries: The violent force of a bicycle accident impact can cause injuries to vital internal organs, such as the lungs, liver, kidneys, and spleen. Harm to these organs may result in long-term health complications that require constant care.
Road rash: Taking a slide along rough pavement can scrape, tear, and rip a rider's skin and the tissue beneath it, embedding dirt and debris in the wound along the way. The resulting injury puts the injured rider at risk for dangerous infections and often leaves disfiguring scars.
As above, these are merely examples of the types of injuries for which the Gomez Trial Attorneys team can help injured San Diego cyclists obtain compensation. Talk to us today about how a bicycle crash in San Diego harmed you or a loved one to learn about how we may help.
CAN I SUE FOR MY SAN DIEGO BICYCLE ACCIDENT?
Chances are good that you can, but it takes talking to a skilled San Diego bicycle accident injury attorney to know for sure. In general, under California law, you have the right to take legal action seeking compensation from anyone whose unreasonably dangerous conduct caused your bicycle accident, as well as against anyone who has a legal obligation to answer for that conduct. To put it more simply, if your San Diego bicycle accident shouldn't have happened and it wasn't entirely your fault, then you probably have the right to seek compensation for it. A skilled bicycle accident injury lawyer can help. You may, for example, have the ability to sue:
A motorist whose careless actions while driving led to a crash that injured you;
A business that employed the driver of a commercial or work vehicle that collided with you;
A municipal government that failed to fix or warn you about a preventable, dangerous road condition that played a role in your San Diego bicycle accident; or
An automotive or bicycle manufacturer, if defective equipment caused your bicycle crash.
Again, these are just a few examples. The most reliable way to find out if you can sue for your San Diego bicycle accident, and if so, who you might have the right to sue, is to speak with a skilled bicycle accident lawyer as soon as you can after your accident.
WHAT KIND OF COMPENSATION CAN I GET FOR MY SAN DIEGO BICYCLE ACCIDENT?
It depends on the specific facts of your case. In general, however, victims of bicycle accidents in and around San Diego can usually seek to obtain two kinds of damages for their injuries and losses: economic and non-economic. Economic damages, also known as special damages, consist of financial costs and losses you incur because of a bicycle accident, such as:
Medical expenses related to treating your injuries, including expenses already incurred, and estimated expenses you will incur in the future.
Wages and income you did not earn because your injuries caused you to miss work, and that you may not earn in the future because of the effect your injuries have on your ability to work.
Repair or replacement of property damaged in the accident, such as the value of an expensive road bike or of the items you were carrying with you in a backpack at the time of the accident.
Other expenses you would not have faced but for the bicycle accident, such as the cost of modifying your living space to accommodate a disability, or of hiring help with day-to-day tasks while you recuperate.
Non-economic damages, also called general damages, compensate you for the non-financial harm you suffered in and after a San Diego bicycle accident, such as:
Your current and expected future physical pain and discomfort.
Your current and expected future emotional anguish and other mental health struggles resulting from the accident.
Your diminished quality of life, such as when a bicycle accident injury robs you of your independence or your ability to engage in activities you enjoy.
Damage to your closest personal relationships because of your injuries.
Your loss of use of a limb or appendage, or your loss of a bodily function like your sight or hearing.
Living with scarring and disfigurement from your injury.
In a limited number of cases, San Diego bicycle accident victims may also seek punitive damages against the at fault party. These damages punish particularly extreme or outrageous conduct.
HOW MUCH MONEY CAN GOMEZ TRIAL ATTORNEYS GET ME IN MY SAN DIEGO BICYCLE ACCIDENT CLAIM?
We will never guarantee results in cases we handle. That's just not how the legal system works. We can, however, tell you that our team has a hard-earned and well-deserved reputation for obtaining 
top dollar settlements, judgments, and jury verdicts
 for our injured clients. In general, the amount of money our team may secure on behalf of an injured San Diego bicyclist usually depends on:
The severity of our client's injuries, which has a direct correlation to the size of their economic damages, as well as the degree of suffering and other non-economic harm they endure.
The strength of the evidence on which we can build our client's case for liability and damages.
The financial resources of the party at fault and, oftentimes, the size of that party's liability insurance policy.
The Gomez Trial Attorneys team works hard to identify and pursue every dollar of compensation our clients deserve for injuries and losses they suffer in bicycle accidents.
CAN I DO ANYTHING TO HELP MY SAN DIEGO BICYCLE ACCIDENT CASE?
Yes, you can. First and foremost, get the medical care you need and follow your doctor's treatment plan. At Gomez Trial Attorneys, we want our clients as healthy as possible. We also want our clients to have complete and comprehensive medical records that we can use to prove the nature and extent of their injuries. Finally, we want our clients to avoid giving ammunition to defense lawyers and insurance companies who always look for opportunities to argue that injured accident victims should have done more to take care of themselves. Next, save everything in your possession connected to your San Diego bicycle accident until a lawyer has a chance to review it. In particular, do not throw away your damaged bicycle or helmet, and do not get them fixed either. They may constitute valuable evidence in proving your claim for damages. Also, save all paperwork, including insurance statements, medical records, and police reports. Finally, avoid any interaction with the at fault party's insurance company. You have no obligation to talk to an insurance adjuster who calls to ask you questions about what happened. If you receive a settlement offer directly from that insurance company, do not agree to it and do not sign anything until you have consulted with an experienced San Diego bicycle accident attorney about your rights.
WHEN SHOULD I CONTACT GOMEZ TRIAL ATTORNEYS ABOUT MY SAN DIEGO BICYCLE ACCIDENT?
John Gomez
,
San Diego Bicycle Accident Lawyer
As soon as you can. Bicycle accidents sometimes cause catastrophic injuries. Even if you are still in the hospital after a San Diego bicycle accident, do not hesitate to contact us right away. We offer a free consultation to discuss your legal options, and we can come to meet you in the hospital if need be. We encourage you to contact us immediately because you have a limited time to take legal action for compensation. By contacting a lawyer immediately you can ensure you do not miss important deadlines that could impair your rights. You also enhance the lawyer's ability to collect important evidence on your behalf, before that evidence goes missing. The Gomez Trial Attorneys team of San Diego bicycle accident injury lawyers wants to see you receive the maximum compensation available. Contact us now for your free case evaluation.
STATISTICS
A study by the
 National Highway Traffic Safety Commission
 revealed that bicyclists accounted for 2 percent of all traffic deaths and 2 percent of all crash-related injuries in one recent year. Results revealed that cyclist deaths occurred primarily between 6 p.m. and 9 p.m., with the occurrence increasing to 71 percent in urban areas. Another
 study
 reported the number of cyclist deaths increased to 18 percent in one recent year. This is consistent with the Governors Highway Safety Association's
 reports
of increasing cyclist fatality incidents.
Source: www.ots.ca.gov
BE PREPARED
While you cannot control other cyclists and motorists on the road, you can control how well you personally prepare for your ride and take steps to decrease the risk of a crash. Simple measures such as ensuring that your bike is the right size for you, your bike is functioning properly, and wearing reflective, protective gear. The NHTSA offers a helpful tutorial on
 how to fit your helmet
. Finally, never stop learning. Visit
 local classes
 to brush up on how to navigate traffic and communicate with others on the road.
ARM YOURSELF WITH INFORMATION: RESOURCES FOR CYCLISTS
CONTACT A SAN DIEGO BICYCLE ACCIDENT LAWYER TODAY
If you need an attorney after a bicycle accident claim, do not delay.
 Contact Gomez Trial Attorneys
 at 
(619) 237-3490
 as soon as possible after your accident. We can help you seek the compensation you deserve for your injuries.
---
Gomez Trial Attorneys
655 West Broadway, Suite 1700
San Diego, CA 92101
Phone: (619)-237-3490
---
Our Process...
Easy as 1. 2. 3!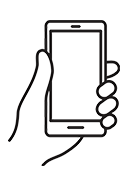 We will determine your case and submit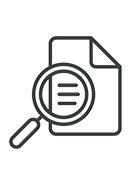 You will get regular update from us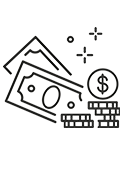 Collect your compensation

"John helped me find doctors, he referred me to his neurologist, his physical therapist, I mean, anything I needed he was right there, every step of the way. I couldn't have asked for a better result from all of this, I would absolutely recommend Gomez Trial Attorneys."

"During the time I was working with Gomez Trial Attorneys, they treated me very, very well. 100% of the time, they believed me, and they were very compassionate. They felt sorry for what happened and they understood the therapy process."

"They held my hand the whole time and kept me in the loop every aspect of my case which was very refreshing to me. They helped me get my settlement offer as fast as possible and I was able to keep my farm"

"The Gomez experience was the best experience it could be for me really, only positive things to say. They really were there every step if the way. Thanks to Gomez Trial Attorneys my dad is able to support my family as a single father"

"He opened the door for me to join his firm to help other brain Injury survivors and I never met another firm who is like this who was so understanding and caring who took the extra step and walked the extra mile with their clients and this is the best"

"I am very satisfied with the outcome with Gomez and I would definitely recommend Gomez to anybody, we tell people all the time, Get Gomez! They are really thorough with everything and they make you feel real comfortable."

"Just helped us through, guided us through, I kept notes all those years, we had questions all the time and they would always keep us informed of what was going on. They just unlayered it, layer by layer, I've never seen anything like them. Thank God for them."
Get your
free consultation
24/7 Support & Free Consultation